When hunting season slows down for our family, and the new year begins, you will inevitably get to hear me or my partner lamenting about the fact that we want to go fishing – it has been too long since we went fishing! And some kind, naïve soul (maybe you!) may say to us, "Well why don't you go ice fishing?" And I will have to respond with, "Yeah… but that's not really what I mean when I say I want to go fishing…"
Don't get me wrong. Growing up in north central British Columbia, where winter can quite comfortably run from November through the end of March, you learn to embrace winter hobbies that get you out of the house and into the fresh air, even when that fresh air is so cold it stings your lungs every time a breath is drawn in. Ice fishing continues to be a logical hobby for me because a) I love to be outside, and b) I love to eat fresh fish, and when it's minus 15 or colder out for months on end you can't very well just hop in the boat and troll around.
In the spirit of this love-hate relationship with ice fishing, I present to you a list of the many thoughts that cross my mind while trying to stay motivated while on the ice – and as a disclaimer, I will add that I do love ice fishing; I would just much rather be trolling for salmon or big lakers (only four more months to wait!)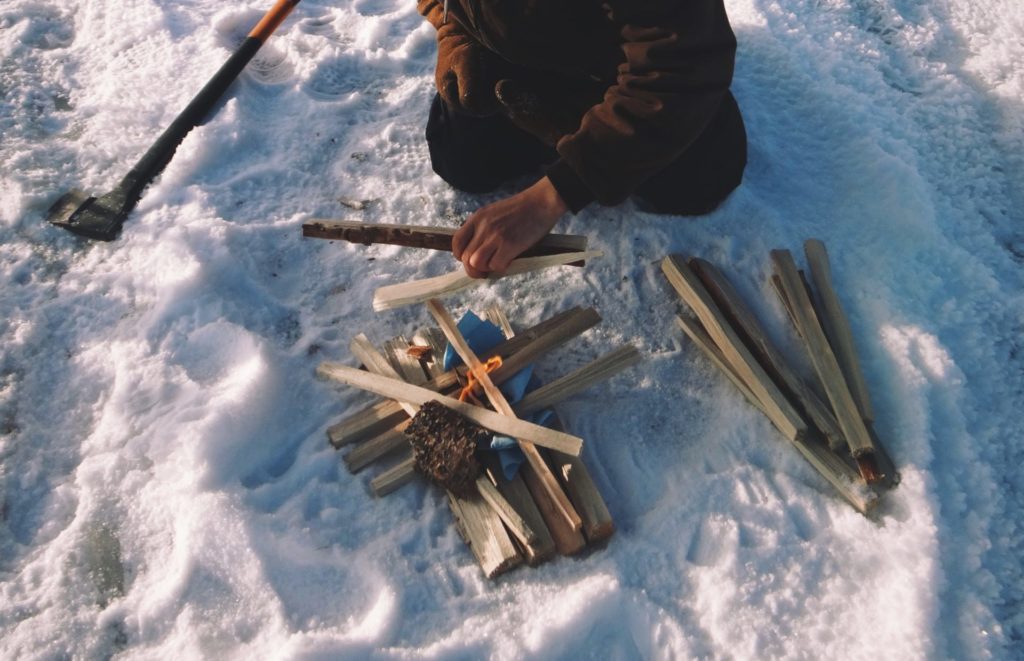 The night prior to heading out, repeatedly tell yourself you are going to catch a 15-pound lake trout. Positive visualization is key.
The next morning, while loading up your gear into the truck, be sure to mention that you are so happy to be heading out jigging for lake trout and not targeting half-pound rainbow trout. Even though you are very aware that this means the fishing is going to be inherently slower.
On the drive out, reiterate the fact that even though you hate jigging, this time it is going to be worth it when you reel in that 15-pound lake trout.
Before you leave the truck to walk out on the lake, be sure to put on enough layers that will keep you warm while standing on the ice, but will cause you to overheat on the walk out to the point you think you might pass out.
Immediately regret your decision to not purchase that gas-powered ice auger you've been talking about for the last five years.
Jig for approximately one hour before digging out beverages and snacks.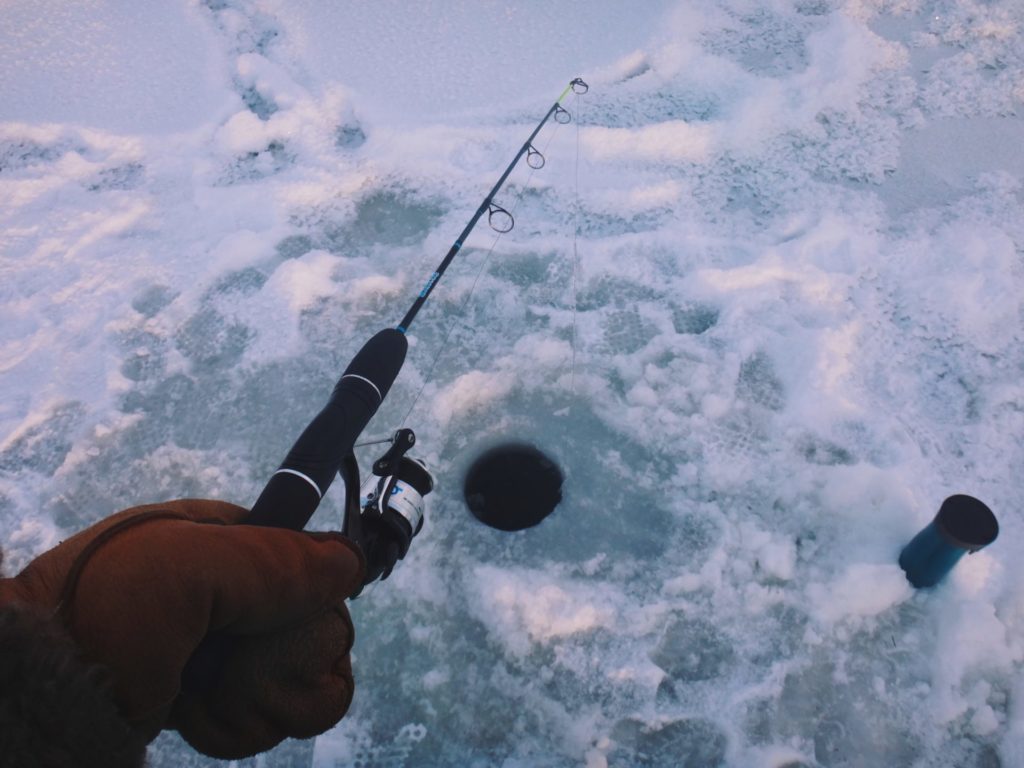 Go back to jigging as you remind yourself about that 15-pound fish you are going to get.
Begin to think about how a few little rainbows would really have not been a bad catch for the day compared to the zero bites you've got so far.
Put your rod into the rod holder and tell yourself that that buzz bomb will maybe, just maybe, lure something in without actively being jigged.
Stand around the fire for another couple of hours. Occasionally reach over to check your rod.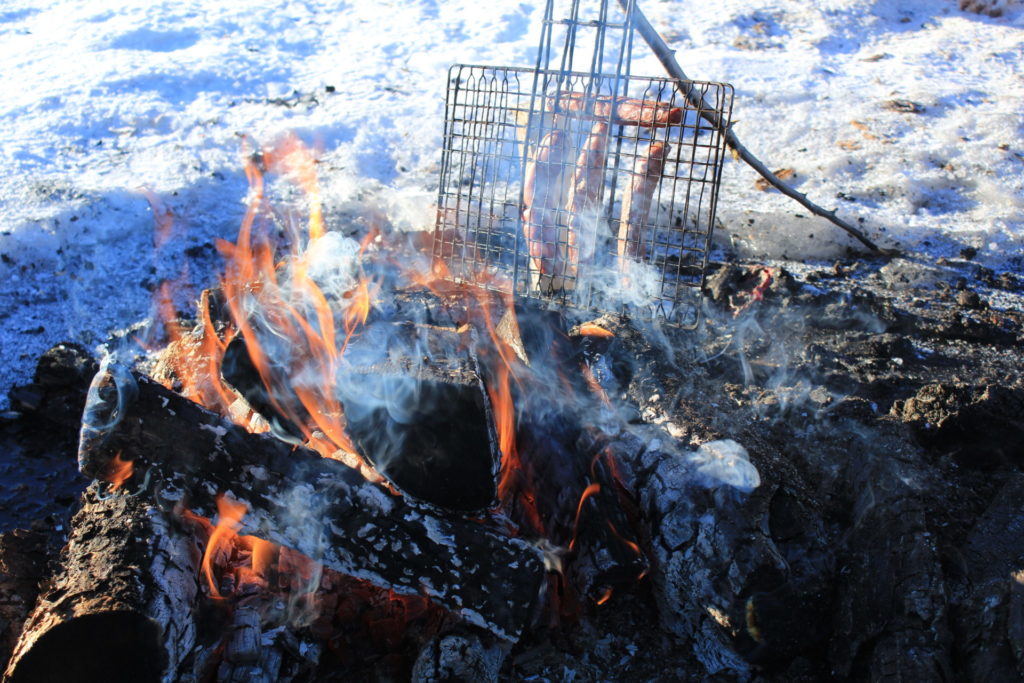 Pack up all your things after a day on the ice, without that 15-pound laker, yet still satisfied. On the drive home, plans will be made to repeat the whole production again next weekend – with the same blind optimism found in thought number one.