The ultimate comfort food, and the perfect warming winter meal, a big pot of stew is easy to whip up for the entire family. Scale the recipe up or down to serve just a couple people or have lots for leftovers! Use whatever stew meat you have on hand – moose, deer, bison, bear or whatever else you may have in your freezer.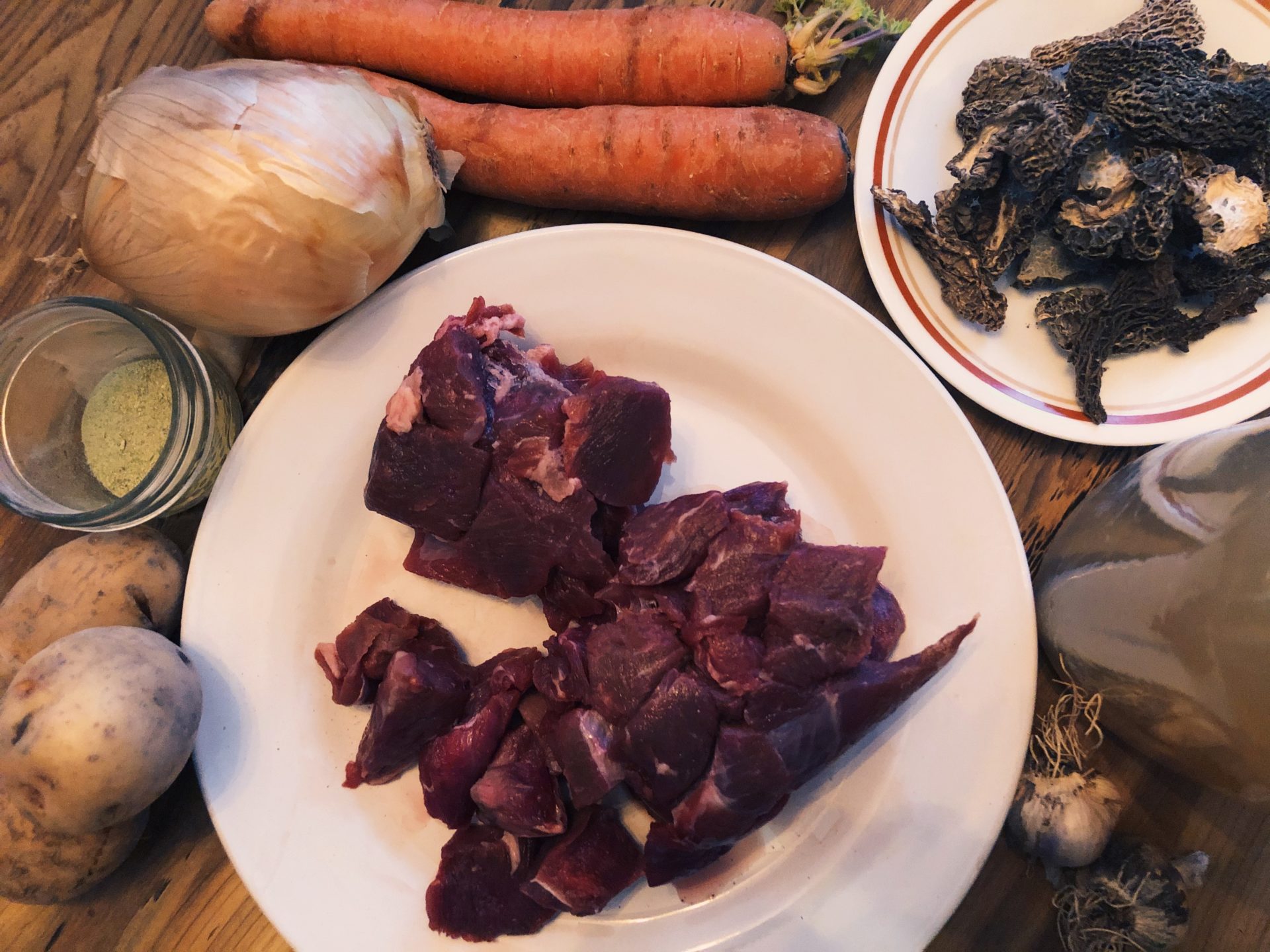 Ingredients
2 tbsp extra virgin olive oil
1 lb moose stew meat
1 medium onion, diced
2 small garlic bulbs, minced
4 cups beef broth
2 medium carrots, sliced
1/4 cup of diced celery
5 medium potatoes, diced
1/2 cup morels, sliced
Salt and pepper, to taste
Method
In a Dutch oven or large pot, heat up the olive oil. Throw in the stew meat cook until browned, stirring occasionally. Remove the stew meat from the pot and set aside. Cook the onions for several minutes until translucent, then add the garlic and fry for another minute.
Pour the beef broth into the pot, and add the stew meat back to the pot, along with the carrots, celery, and potatoes. Bring to a boil and turn onto medium low, cover with a lid, and simmer for two hours. Over the course of two hours, the starch in the potatoes should thicken the beef broth into a thick gravy. Add the morels in for the last ten minutes of simmering. Finally, add salt and pepper to taste.
Serve with fresh tea biscuits.