It is safe to say, most of us are ready to kiss 2020 goodbye. Of course, New Year's Eve celebrations will look remarkably different compared to previous years – but that doesn't mean you have to pass up on enjoying an appetizer night with your household! So, get out your wild game, and let's get cooking.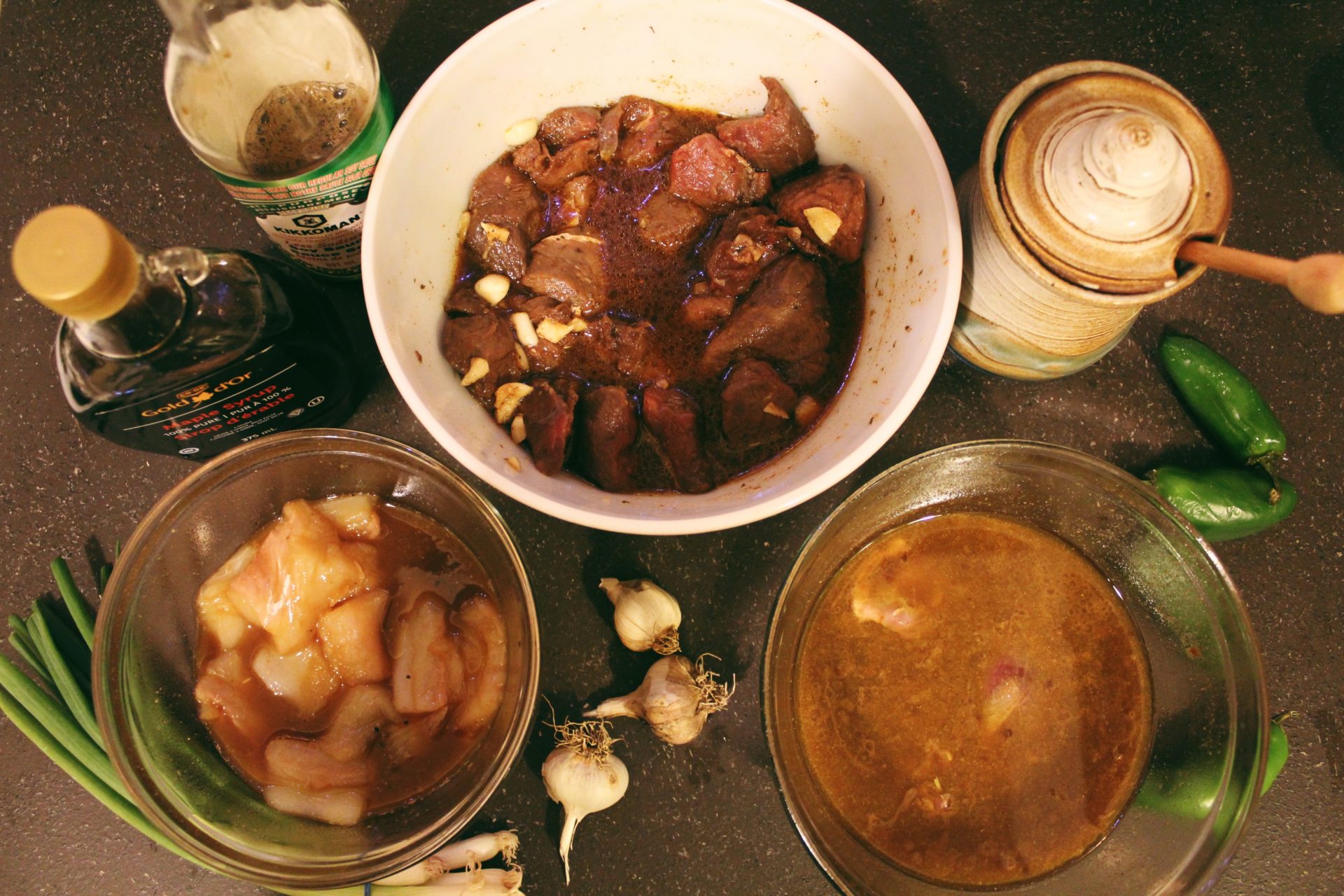 Bacon Wrapped Halibut Bites
Ingredients:
1 lb filleted halibut, skin removed
12 slices bacon
1/2 cup maple syrup
1/4 cup low-sodium soy sauce
1/2 tbsp Dijon mustard
1/2 tsp ground black pepper
Brown sugar, to taste
Method:
Preheat oven to 375 degrees Fahrenheit. In a large, non-reactive bowl, combine maple syrup, soy sauce, mustard and pepper. Cut the halibut into cubes, around one inch in size (you should end up with around 24 pieces) and place the cubed halibut into the marinade. Let sit for approximately 15 minutes.
Line a baking sheet with tinfoil, and place bacon strips onto pan. Par bake the bacon in the preheated oven for approximately eight minutes. It should not be crispy, otherwise the next step will be difficult. Remove the bacon from the oven and place on paper towel to soak up the grease. Slice each bacon strip in half.
Remove the halibut cubes from the marinade. Wrap each cube with bacon, using a toothpick to secure. Place on a baking sheet, sprinkle with brown sugar, and bake in the oven for 15 minutes.
Honey Garlic Moose Bites
Ingredients:
1 pound stew meat (or use cubed steak in place of the stew meat)
Sesame seeds, for garnish
Diced green onions, for garnish
1/2 cup water
1/4 cup tbsp low sodium soy sauce
2 tbsp whiskey (can omit if you like)
2 tbsp rice vinegar
1 tbsp extra virgin olive oil
1/4 cup honey
2 tsp paprika
1 tsp oregano
2 small bulbs of garlic, minced
1 tbsp corn starch
Method:
In a non-reactive bowl, combine water, soy sauce, whiskey, rice vinegar, extra virgin olive oil, honey, paprika, oregano and minced garlic. Reserve half of the mixture for the sauce, pour the other half into a large Ziploc bag along with the moose and place in the fridge for at least eight hours, preferably overnight, turning occasionally.
Pour a little bit of oil into a cast iron pan and bring to temperature on medium. Cook the moose cubes for approximately two minutes per side, remove from heat, and let rest. Take the reserved sauce, whisk corn starch in, and simmer just until the sauce starts to thicken. Remove from heat.
Pour sauce over the fried moose, then garnish with sesame seeds and green onions.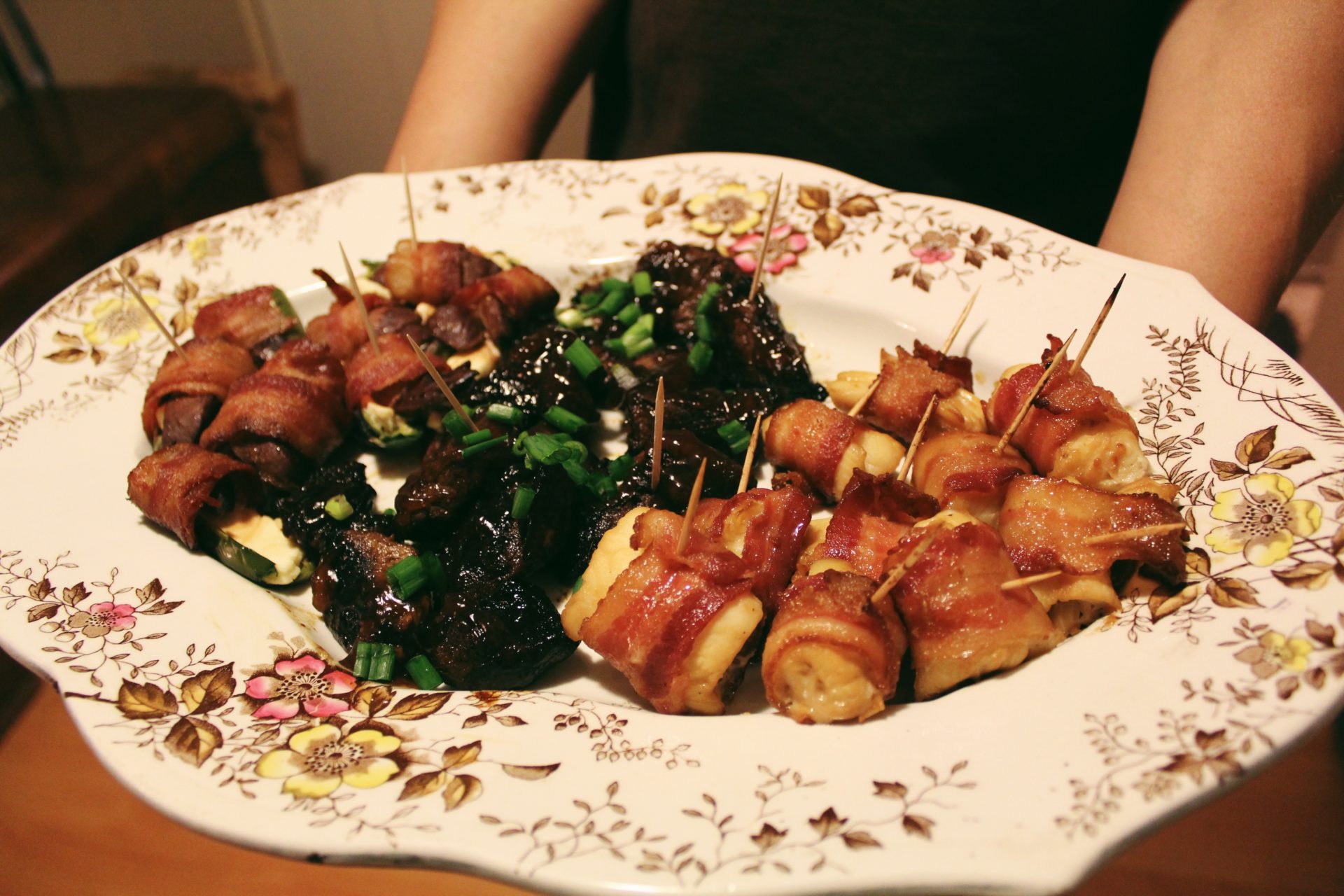 Teriyaki Duck Jalapeno Poppers
This teriyaki duck jalapeno popper recipe was published back in the fall – but what sort of party (even if it's just a party for two!) is complete without jalapeno poppers? You can get the recipe by clicking here.