Bear fat, like domestic beef tallow, is an incredible moisturizer. While spring bears tend to not be as fatty as a fall-harvested bear, you will still be able to save some fat for a variety of uses – in this instance, we are going to talk about utilizing it to create a soothing face balm that is whipped together with wild rose-infused oil. If you are starting out with bear fat straight from the animal, you will need to render it down for use in this recipe. You can find out how to do that here.
Wild rose petals help to retain moisture and are gentle to the skin, making them a great match for bear fat. When choosing an oil to infuse the rose petals in, keep in mind that you will want to pick one that will not clog your pores – there are many options out there.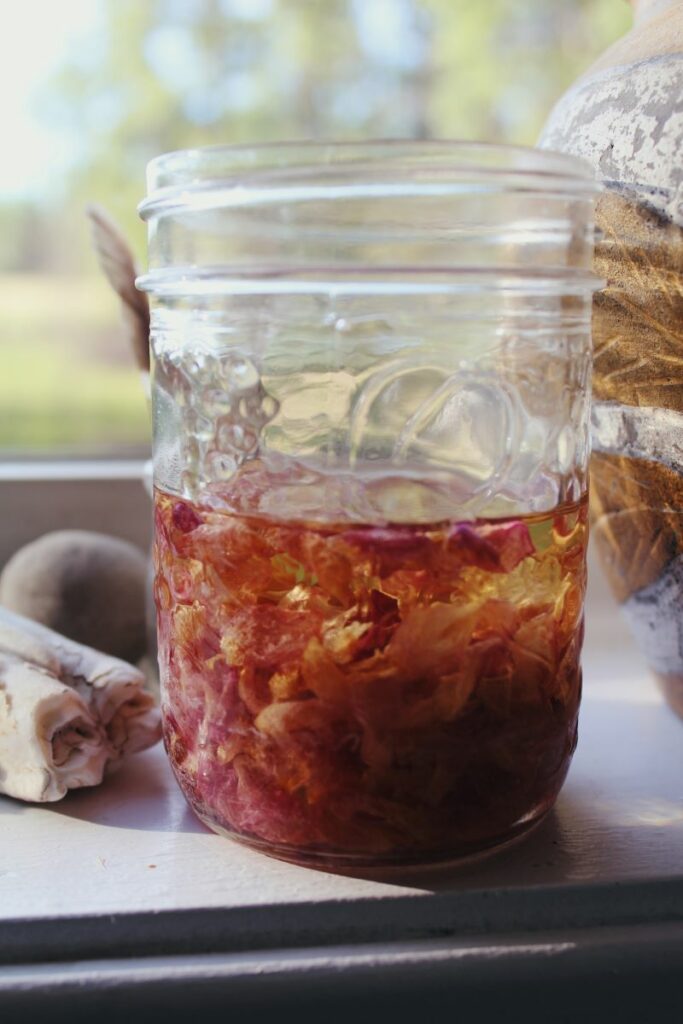 To make a rose petal-infused oil, simply place dried rose petals into a jar and fill with enough oil to cover the petals. If you are an instant gratification type person, use a double boiler to infuse the oil for an hour or two. The other option is to simply cover the jar with a bit of cheesecloth or a coffee filter and leave to infuse for several weeks. Strain the petals from the oil before use.
To make a batch of whipped bear fat and rose face balm, you will need:
1/4 cup rendered bear fat
1 tbsp rose-infused grapeseed oil
1 tsp beeswax
1 vitamin E capsules (helps to preserve the balm but can be omitted if you don't have on hand)
Method:
In a double boiler, melt the bear fat and beeswax together. Remove from heat and add the rose-infused oil, beeswax and the oil from inside one vitamin E capsule. Let cool for a couple of hours. Once the mixture has sufficiently cooled, whip together with a hand mixer until velvety smooth. Store in a cool, dark location in between uses. A little bit goes a long way!