Whether you work in the outdoors, play in the outdoors or do a little bit of both, winter can wreak havoc on your hands. That's where this luscious whipped balm made with bear grease comes into play. For the body and skin, bear grease very soothing and is said to relieve irritation and inflammation, in addition to reducing stiffness, swelling and muscle pain. I've heard it referred to as liquid gold, and in my experience, it truly is. Try it for yourself!
How To Render Bear Fat
Rendering is a simple, albeit slow, process. When choosing fat to render down, make sure you are picking pieces that are free from any meat. Using chilled fat, dice into small pieces or grind – the idea is to get the fat as small as possible to speed up the rendering process.
The actual rendering of fat can be quite smelly, so I prefer to work outside. Place the prepared fat into a crockpot set on the lowest temperature. Depending on the ambient temperature outside, it can take as little as a couple of hours to an entire day to melt down the fat. While rendering, be sure to stir the fat around frequently. You can tell the fat is rendered when the cracklings (that's what the chunks that remain are called) float amongst the melted fat. Be careful to not overcook or burn.
Remove from heat and strain first through a fine mesh sieve, and a second time through cheesecloth to remove any impurities. Pour into mason jars for easy storage. As the rendered fat cools, its colour will change to white. This will store in the fridge for up to a year.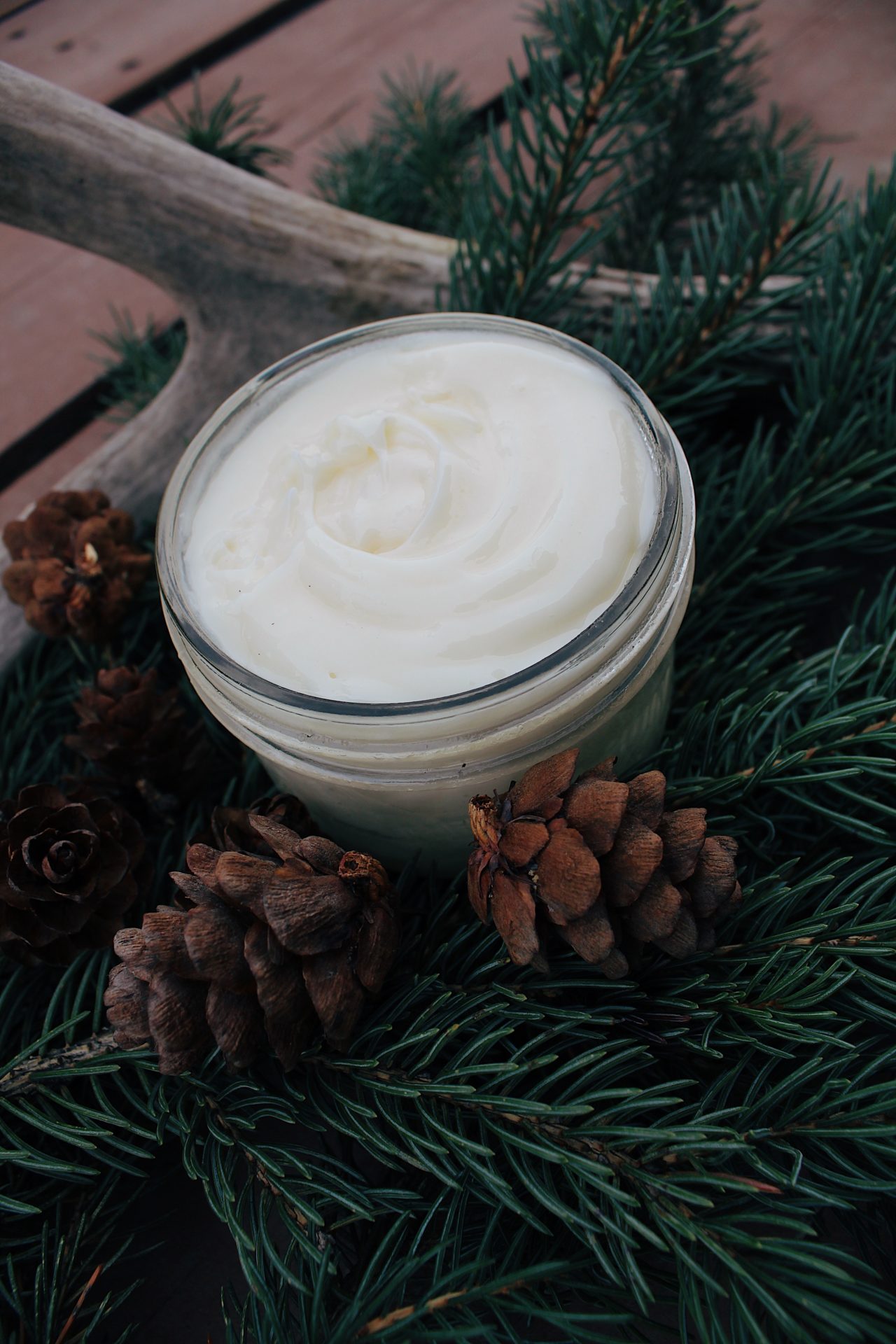 How To Make Whipped Bear Fat Balm
You will need:
1 cup rendered bear fat
4 tbsp sweet almond oil*
1 tbsp beeswax
4 vitamin E capsules
Essential oils, if desired
Method:
In a double boiler, heat bear fat and beeswax until just melted. Remove from heat and add the sweet almond oil, vitamin E and essential oils (if desired). To use vitamin E capsules in this recipe, simply cut the end of capsule open and squeeze the oil out into the bowl. Let cool for a couple hours. Mix with a hand mixer until velvety, and store in clean jars.
*Note: you can swap in whatever type of oil you want for this – olive oil, grapeseed oil, etc.; however, this may change the consistency of the final product. Your product may look smooth and creamy or light and fluffy.