Once you've decided to partake in archery, you have to ask yourself, "What equipment is right for me?" Well, that comes down to why you're getting into archery.
Depending on what your objective is, there are many different options in terms of type and style of equipment. A professional bow shop can help walk you through these options and ask the right questions to help you choose.
There are several things that are going to dictate what kind of equipment is right for you. Height, age, eye dominance, objective within the sport and budget are a few to consider.
If you're looking to get into archery as an affordable recreational sport, a basic traditional longbow or recurve bow is a good choice. This is how many people get started in the sport, and with the skills you obtain it makes it easier to transition to other forms of archery down the road if you choose.
For example, at Boorman Archery we offer a multitude of different beginner recurve starter kits at friendly price points to get you started. Our Jandoa and PSE Razorback kits start at $195.99 and include three arrows, arm guard, glove, paper target, string wax and professional setup. The same kit is also available in the OMP Smokey Mountain Hunter ($264.99) and the PSE Nighthawk ($249.99) for those looking for different aesthetics and higher draw weights.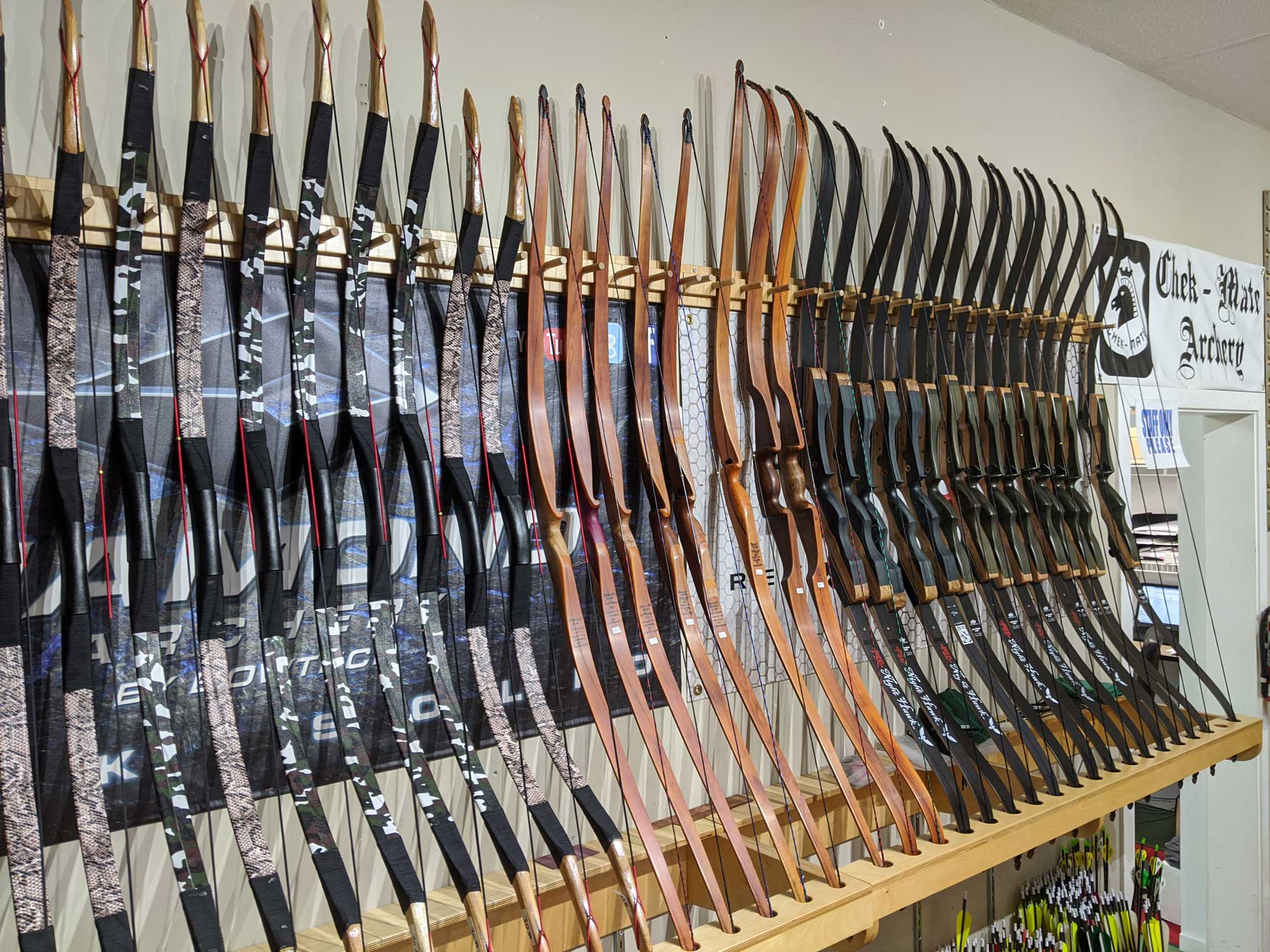 Many people choose to shoot traditional archery at a higher level and may decide to go with a custom bow. Boorman Archery is the exclusive dealer of Chek-Mate Archery, a proudly Canadian company started in 1969. Originally based in Abbotsford, BC, Chek-Mate Archery established themselves quickly on the international stage and serviced 18 countries around the world. When the original owners retired, the company was bought out by their master bowyer Marc Moriez who moved the operation to a quieter location on Vancouver Island. Chek-Mate Archery sports a lifetime transferable warranty, which is almost unseen in the industry. One can choose from a multitude of factory options or you can also get a custom bow built to your specifications. Chek-Mate's range in price from $299.99 to $749.99. If you are more interested in the historical side of archery, Lykopis Archery in Vancouver, BC, is the place to check out. Focusing on the ancient styles and disciplines of the sport, Lykopis offers extensive experience and training for the new archer.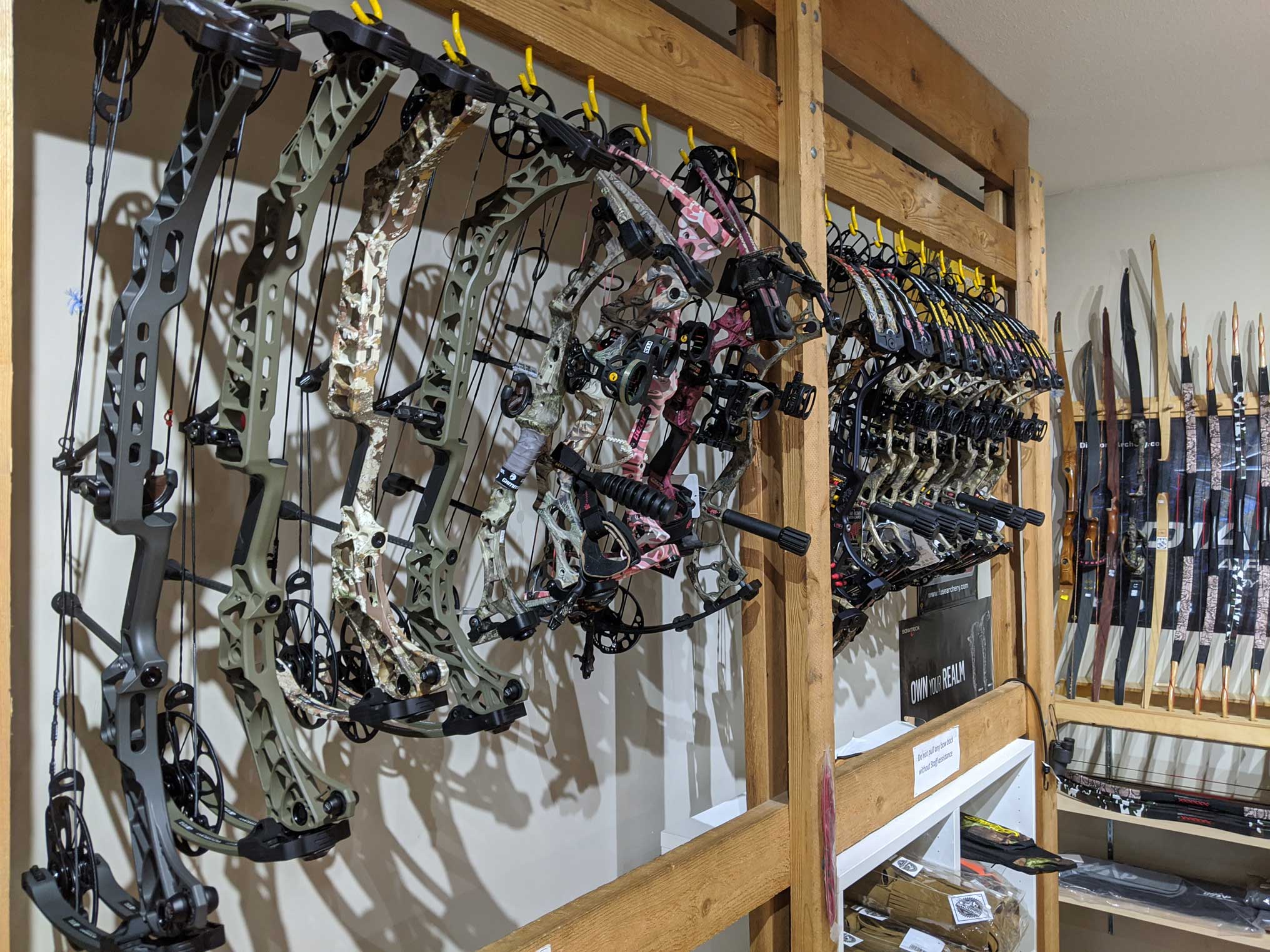 If you like technical advancements or the fastest and newest bow on the market, then perhaps a compound bow would be more suited for you. We carry a wide variety of bow manufacturers, including PSE, Bowtech, Hoyt, Mathews, Elite and APA (also a Canadian company). Potential hunters will often choose the advantages that a compound bow has over a traditional bow. Compound bows can be expensive, however, something like a PSE Stinger Max kit is an excellent and affordable way of getting into the sport, retailing at $589.99.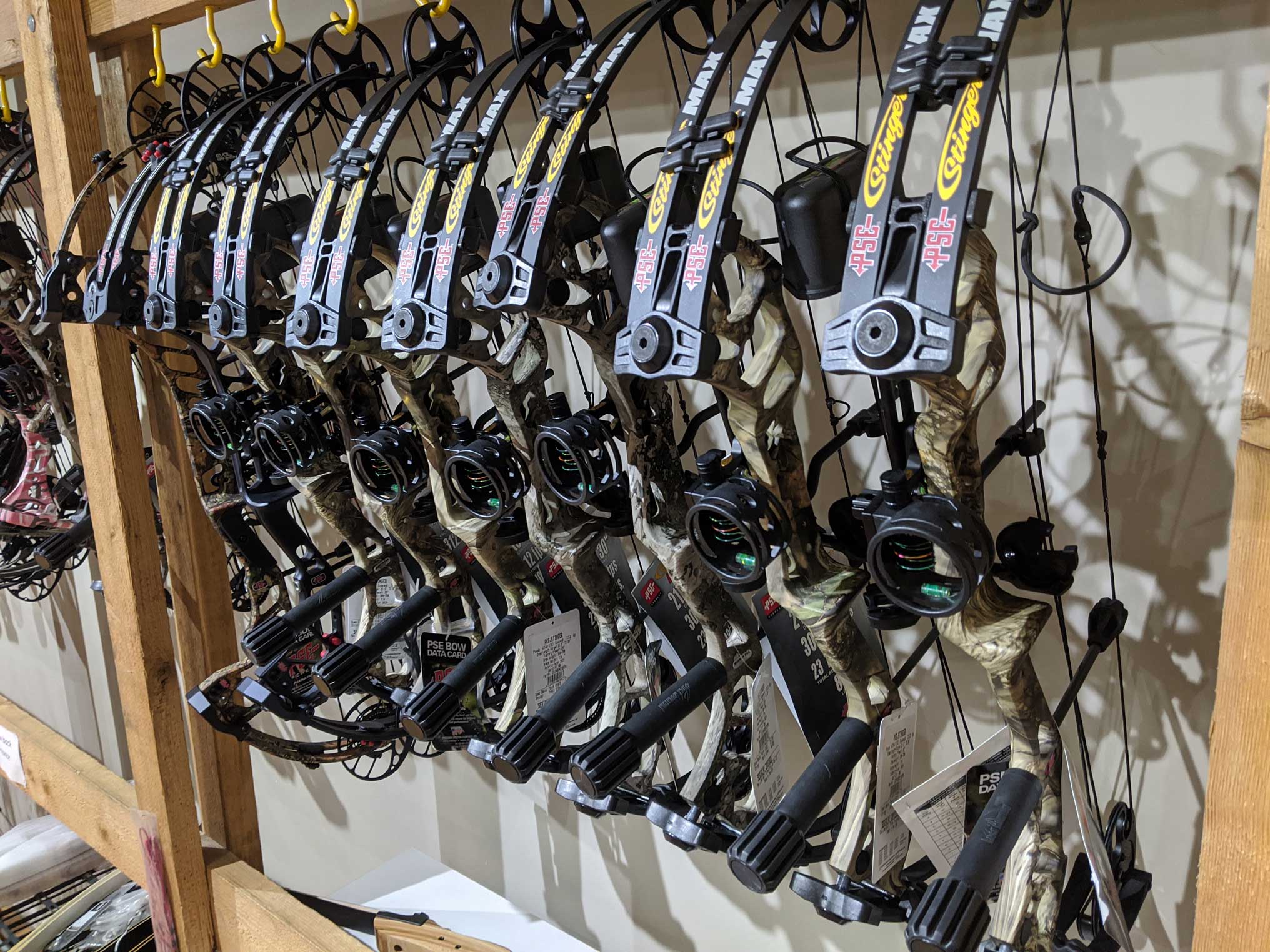 For those wanting to take advantage of bowhunting, but don't have the time to invest into learning the skill, a crossbow is a good choice.
We will say that the one thing: what most people tend to neglect when investing in archery isn't the equipment, but themselves. Boorman Archery offers professional coaching and bow tuning at our shop in New Westminster something online and big box stores cannot offer.