When I think of pot roast, it brings back fond memories of my childhood. Whipping up this classic comfort food with meat from the buck I harvested in the fall now evokes even more memories. Scoop the veggies out of the liquid for a side and serve with a big, heaping scoop of creamy mashed potatoes.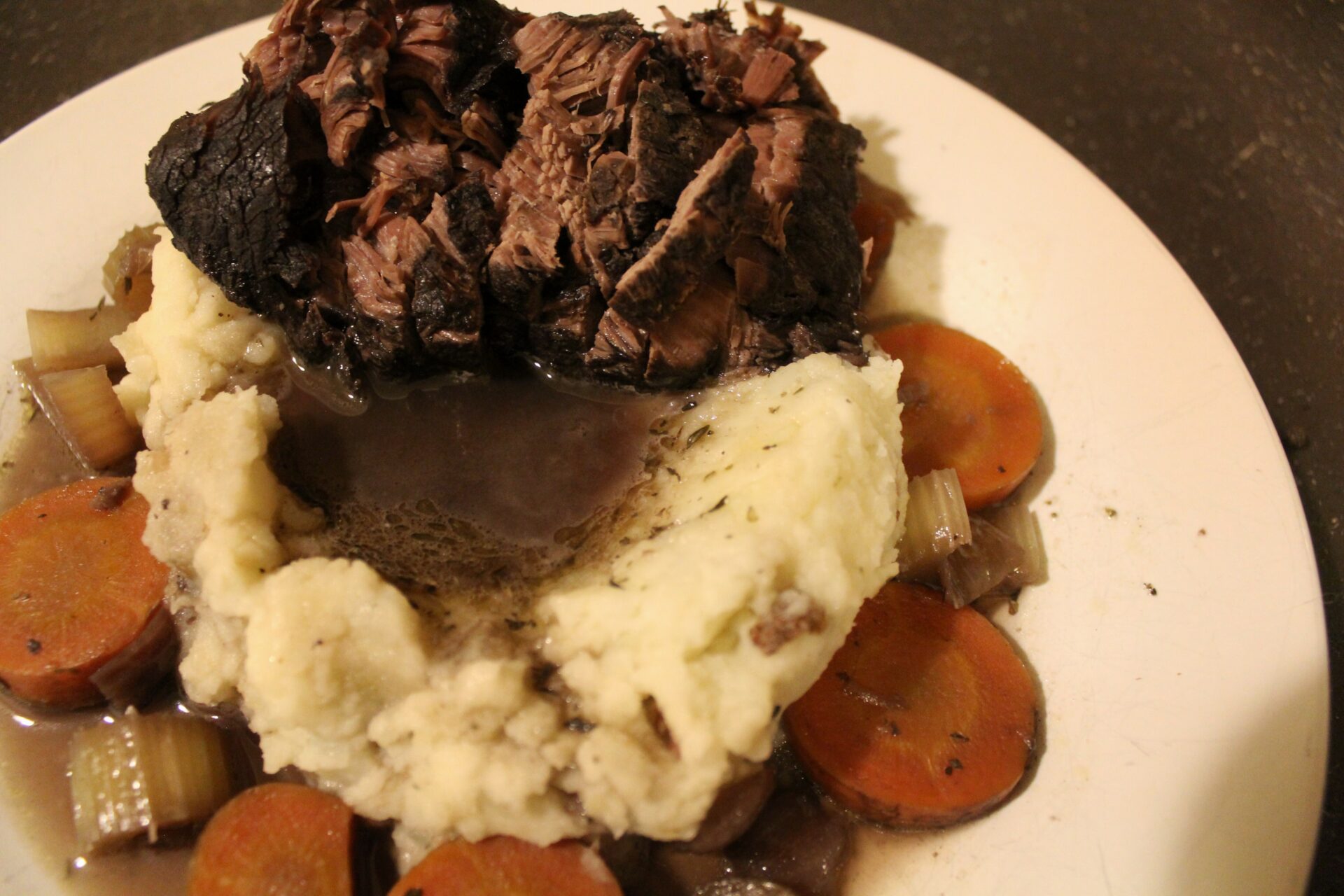 Ingredients
2 to 3 lb venison roast

2 tbsp extra virgin olive oil
1 medium onion, diced
2 celery stalks, diced
2 carrots, diced
1 bulb garlic, minced
2 cups red wine
3 cups beef broth
3 bay leaves
1 tsp dried oregano
1 tsp dried thyme
Salt and pepper
How
To Make Venison Pot Roast
Preheat oven 325 degrees Fahrenheit.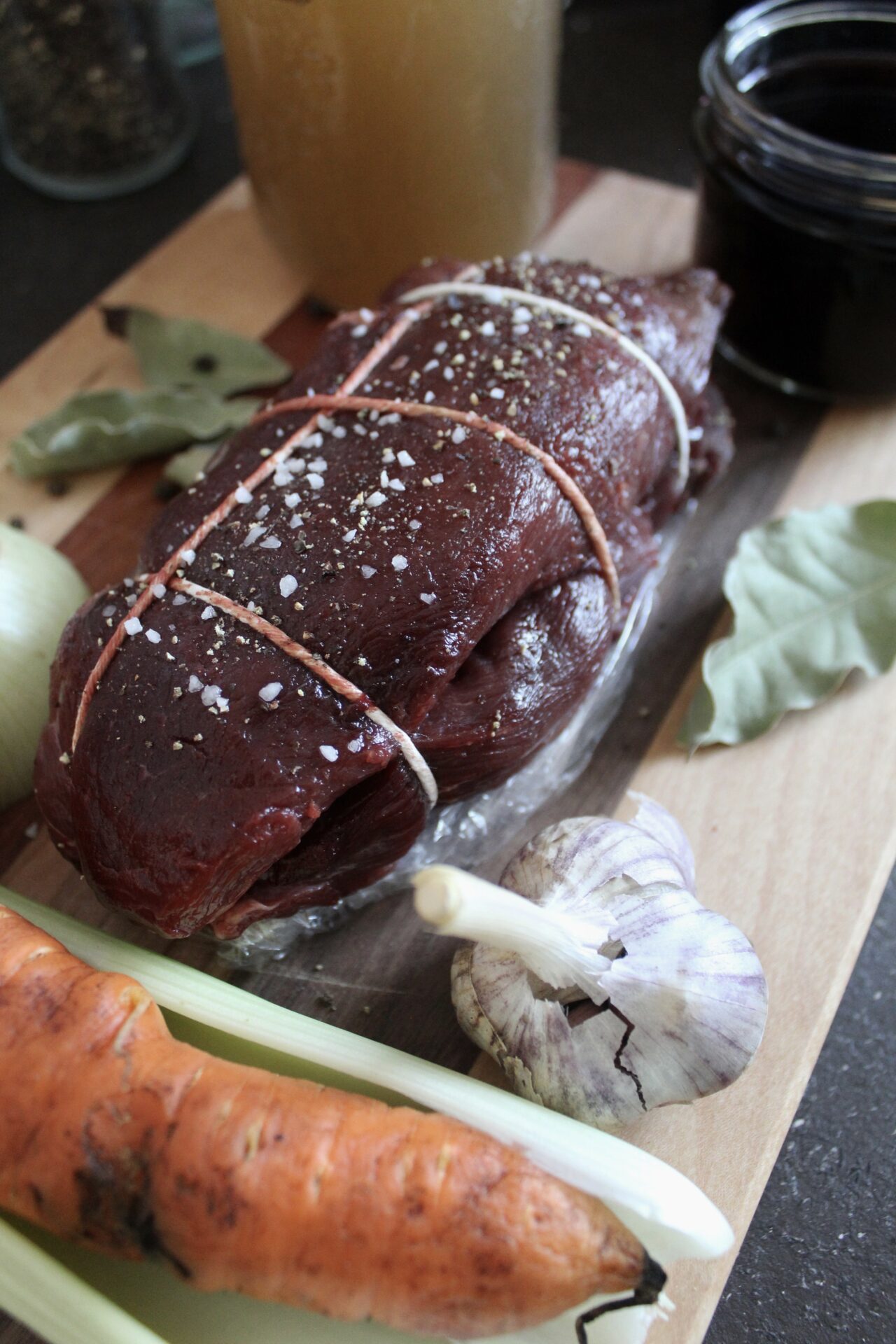 Season the roast with salt and pepper. Heat the oil in a Dutch oven over medium heat and brown the roast for several minutes per side. Remove from the Dutch oven and set aside. Add the onions into the Dutch oven and cook for five minutes. Add in the celery, carrots and garlic, and fry for another five minutes.
Pour in red wine and bring to a boil. Reduce heat. Simmer until the wine reduces by about half (15 minutes or so). Stir in the broth.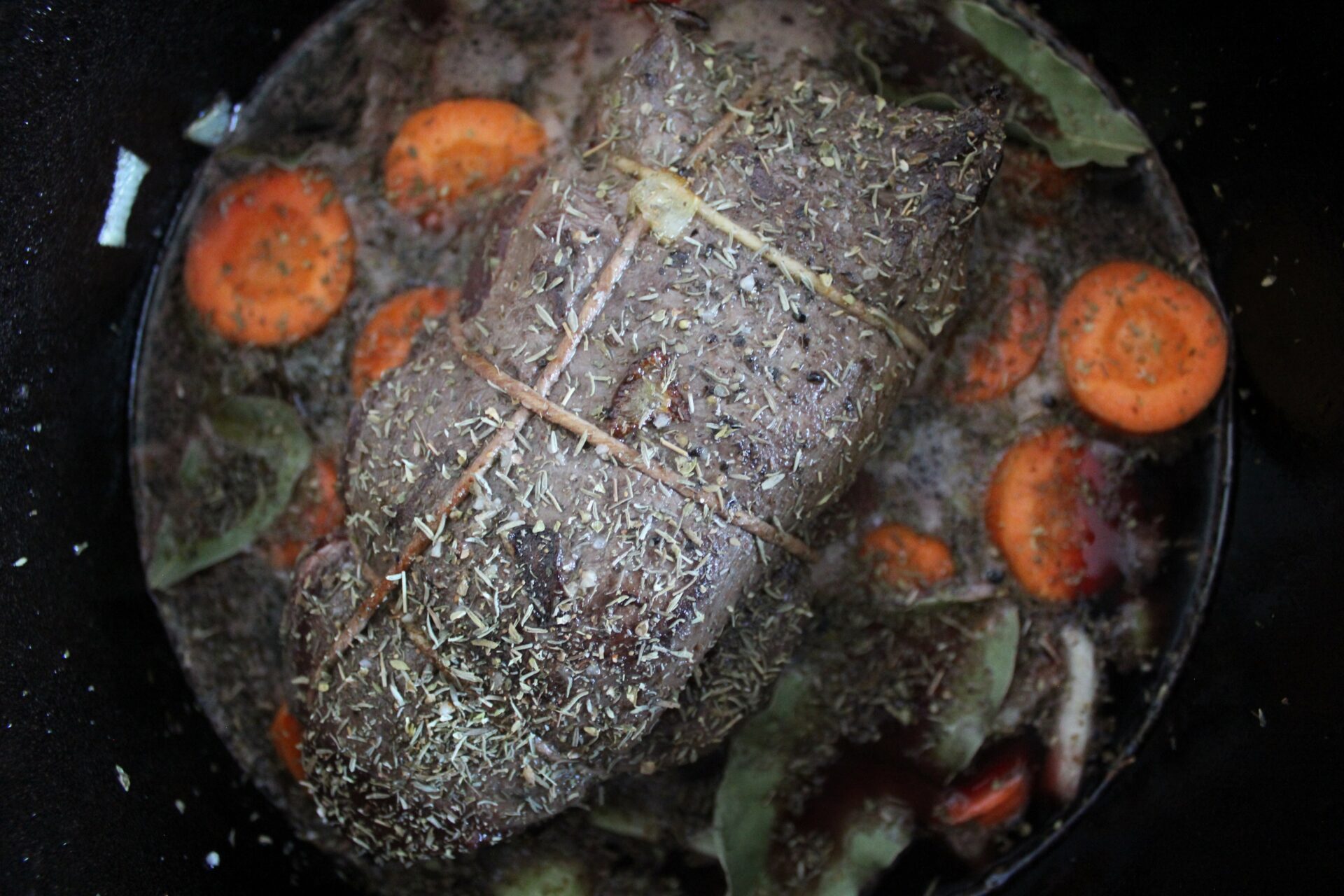 Place the roast back into the Dutch oven and add herbs. Cover with a lid and place into the preheated oven. Cook for two to three hours, or until the roast falls apart when pulled at with a fork.
Let rest for 10 minutes before serving. If desired, you can reduce the liquid down further to make a thick gravy, or just drizzle it on top of the roast and some mashed potatoes as is!
Tip: Because the roast is being cooked low and slow, you can use meat from the front quarters of an animal and it will still melt in your mouth.