These spring-inspired cupcakes are the perfect addition to a cozy afternoon indoors with a cup of wild foraged tea. The huckleberries can easily be swapped out for whatever berries you have on hand, but on their own lend a brilliant rose hue to the icing. Top the cupcakes with whole berries. This recipe makes approximately one dozen cupcakes and takes less than one hour to make.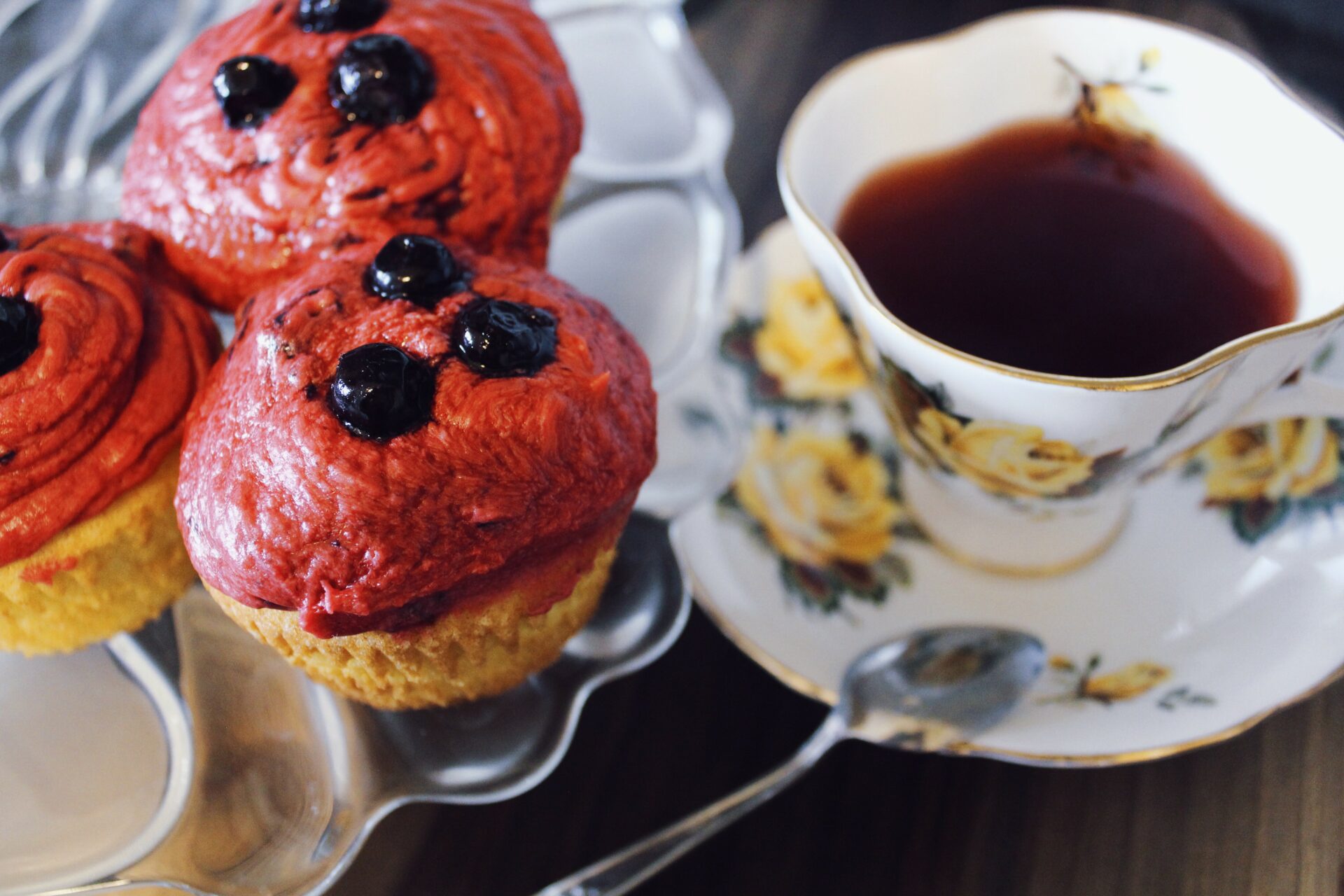 Ingredients for vanilla cupcakes
1/4 cup extra virgin olive oil
1/8 cup unsalted butter, softened
3/4 cane sugar
2 large eggs
1/2 tbsp vanilla extract
1 1/2 cups all purpose flour
1/4 tsp baking soda
1/4 tsp salt
1/2 cup buttermilk
Ingredients for huckleberry icing
3/4 cup huckleberries
3/4 cup unsalted butter, softened
3 cups icing sugar
Method
Preheat oven to 350 degrees Fahrenheit. In a large bowl, beat extra virgin olive oil, butter and cane sugar together until fluffy.  Add in eggs and vanilla extract and mix until creamy smooth. In a second bowl, stir together flour, baking soda and salt. Add into the liquid mixture and beat until almost combined. At this point, pour in the buttermilk and beat until the ingredients are all combined and smooth. Place cupcake liners into a cupcake tin and pour batter into each liner until three-quarters of the way full. Bake in oven for 15 to 20 minutes or until an inserted toothpick comes out clean. Allow to cool completely before icing.
Making the icing is simple! Puree the huckleberries in a small bowl. In another mixing bowl, whip together the softened butter and icing sugar. Slowly add the berry puree into the icing sugar and butter until desired consistency is reached.