The prairies of my youth were a bird-hunting nirvana. I had all but unlimited access to some of the finest bird hunting on this continent. Armed with a trusty Remington Model 870 Wingmaster 12-gauge pump gun, I hunted everything from waterfowl and upland birds to rabbits. With its wood stock and full choke, it was the go-to shotgun of the day. Synthetic stocks and interchangeable choke tubes were long in the future. Just the thought of buying a shotgun with a modified choke would have been groundbreaking in its sheer departure from the persuasive thinking of the day. Gun fit and how it patterned was for those few with a level of understanding beyond those of us who slogged it out with one full-choked gun. But, oh, how times have changed the understanding of shotgun performance and the gun itself. The ensuing evolution of the shotgun has been an inspiring journey for all of us who love to hunt birds.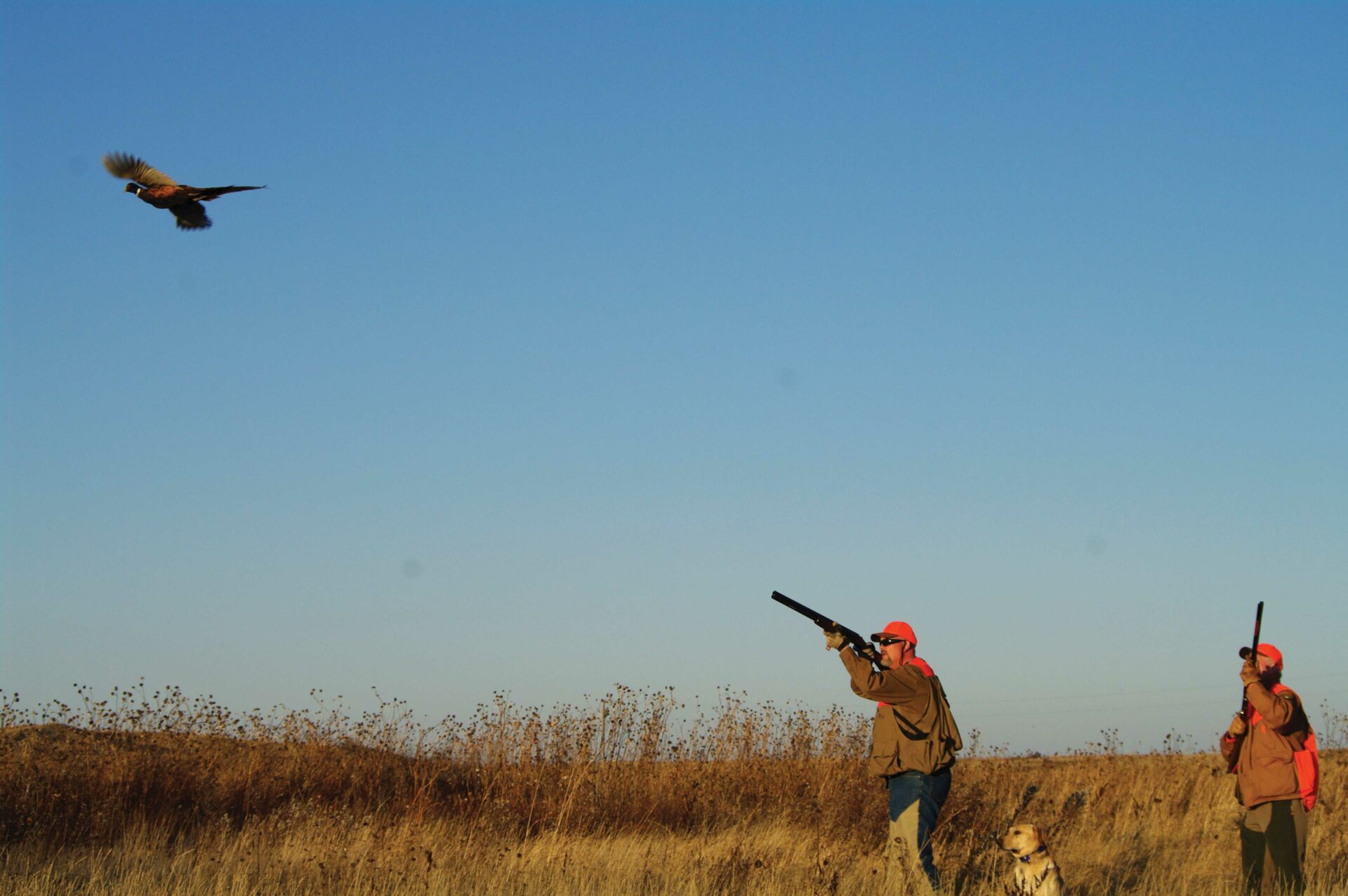 Today you can buy a shotgun designed for just about any hunting or shooting activity you may have in mind, and most with innovative features that were simply beyond even the visionaries of the one-gun-fits-all era. However, the choices have now become overwhelming for those hunters simply wanting to buy a shotgun. The questions they collectively face are, "But what's right for me?" and, "Can one gun do it all?" I will attempt to answer both by looking at each primary use and detailing some of the key requisites, as well as offering my recommendations in each category.
Waterfowl Shotguns
There is little question that when selecting a waterfowl shotgun, my singular preference is a semi-auto, synthetic, camouflage model. They offer quicker follow-up shots and have less recoil than a pump, critical when a flock of geese has their wings set over your decoys. There are, however, two fundamentally different types of semi-autos – a gas-operated system and an inertia system. They both have their pros and cons. To keep it simple, the gas-operated system offers less recoil but is harder to clean, whereas the inertia system has fewer moving parts, is easier to clean, but the recoil on those ultra-magnum loads can be punishing. I prefer a 12 gauge in a gas system with a three-and-a-half-inch chamber, Cerakote finish or its equivalent, recoil reduction features that minimally include a quality recoil pad, 28-inch barrel with interchangeable choke tubes, over-molded grips in both the butt stock and forend, adjustable length-of-pull (LOP) shims, fiber optic front and mid bead sight on a ribbed barrel. And, last, a reputation of reliability. While the prevailing thinking here might be to give a pump gun the advantage over the semi-autos, that has not been my experience. With minimal care, I have shot thousands of rounds through various high-end semi-autos in an array of conditions with nary a failure. But they are not all created equal and a reputation of reliability does play a role. Which brings me to my recommendations: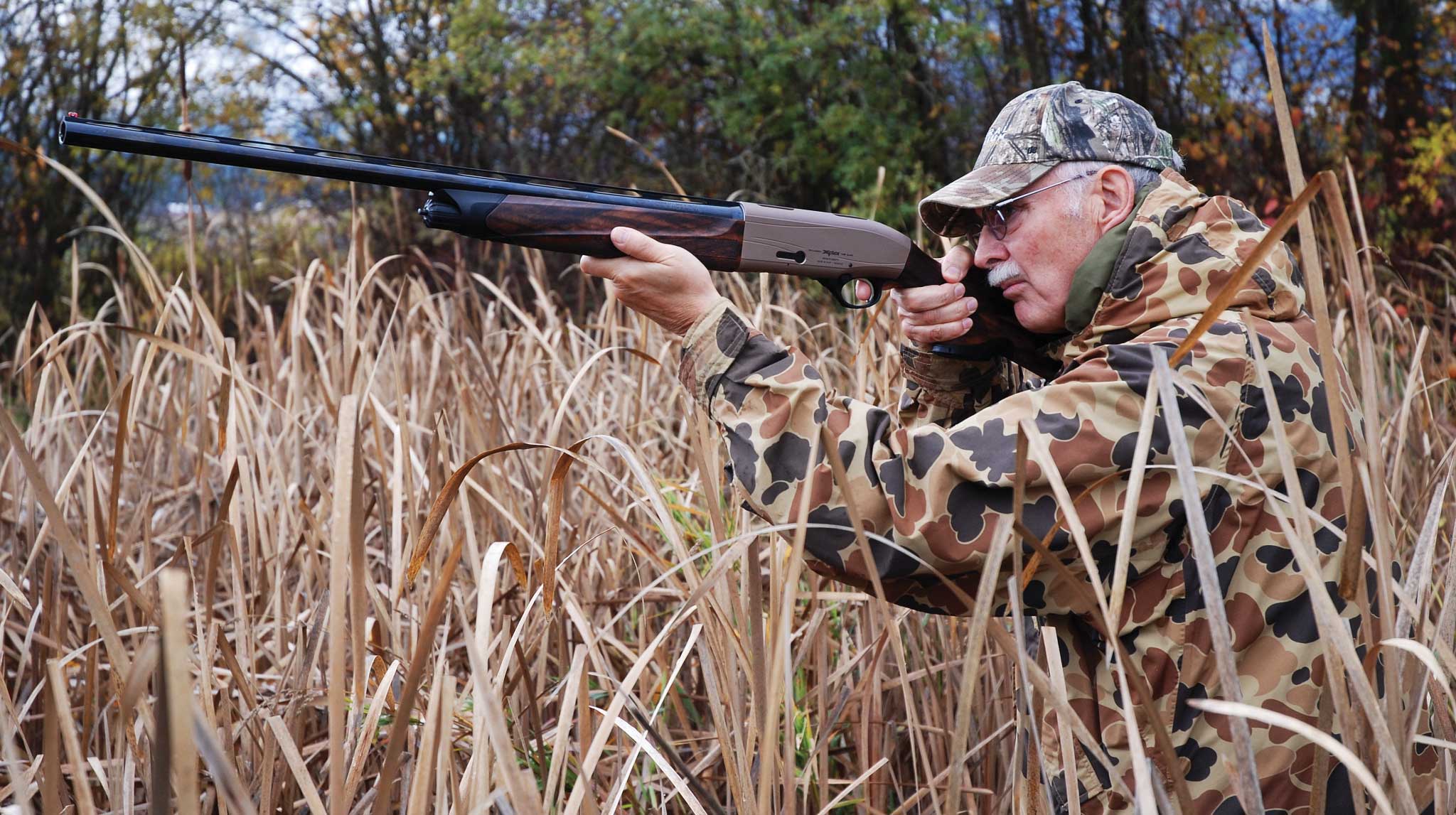 Semi-autos:
Beretta A400 Xtreme Plus – 12 gauge (gas system)
Remington Versa Max – 12 gauge (gas system)
Benelli Super Black Eagle 3 – 12 gauge (inertia system)
All three provide the requisites of a top-end waterfowl gun, no matter the conditions of the hunt or the hunt itself, be it over decoys, pass shooting, jump shooting or you may even be surprised how much fun they can be on the trap range. But I must include at a couple of pump guns for those hunters that don't mind the recoil and want the absolute reliability of a pump gun.
Pumps:
Winchester Super X Waterfowl Hunter – 12 gauge
Remington Model 870 Express Super Magnum Waterfowl Camo – 12 gauge
Upland Shotguns
While fit is important in any bird gun, it is absolutely critical in an upland gun. Upland hunting is frequently reactive shooting to flushed birds and, if the gun does not come on point quickly with a repetitive proper fit, you will not be consistent in killing birds. So, my first recommendation is, prior to buying any upland gun, be sure you are provided the opportunity to minimally check that the LOP is correct for you and that the gun shoulders quickly and on point with a good cheek weld and a consistent sight line. It should fit you like an extension of your body and arms.
Now, let's talk about options. Here, I must admit, I'm a bit of a traditionalist when it comes to upland guns, at least in part. Wood is where it is at and the better the wood, the happier I am. Showing up with a camouflage synthetic gun on an upland hunt may well bring an awkward glance or two from your hunting buddies. But, then again, there are those hunters that would not be seen on an upland hunt with anything other than a double or an over/under (O/U). I used to be of that school, and for years I hunted with nothing but a top-end O/U. But my exposure to a couple of lovely semi-autos that offered that third shot has changed my thinking, at least to the extent that I now use both. So, let's take a look at both. But before I do, I want to discuss gauge choices. Generally speaking, early in the year when birds tend to sit tighter, I like a 20 or a 16 gauge, as they are generally lighter and quicker on point; but as the season progresses and the weather becomes nasty and the birds are flushing at longer ranges, I would opt for a 12, particularly when hunting late-season pheasants.
The next factor that applies to all upland guns is weight. Remember, you frequently have to pack this gun around for hours in terrain that often includes a briar patch or two, so fatigue can play a role in both your ability to react to a flushed bird and in carrying it in a less-than-advantageous position for a quick, reactive shot. I would consider seven pounds to be an absolute maximum and much prefer a gun in the six-pound range.
Let's now move on to the preferred requisites of the semi-auto and O/U. Once again, when it comes to a semi-auto, I prefer a gas system. The remainder of listed features apply to both unless specified: three-inch chamber, 26 or 28-inch barrel length (26 for early, close-quarter hunting and a 28 for late season), pistol grip stock in a semi-auto or Prince of Wales O/U, interchangeable choke tubes, ventilated rib, recoil pad, adjustable LOP, mechanical trigger O/U (recoil is not required to fire the second barrel, which is an advantage should the first barrel not fire), automatic tang safety barrel selector in O/U, fiber optic front sight on both or a bead for O/U. I divided my recommendations into semi-autos and O/Us.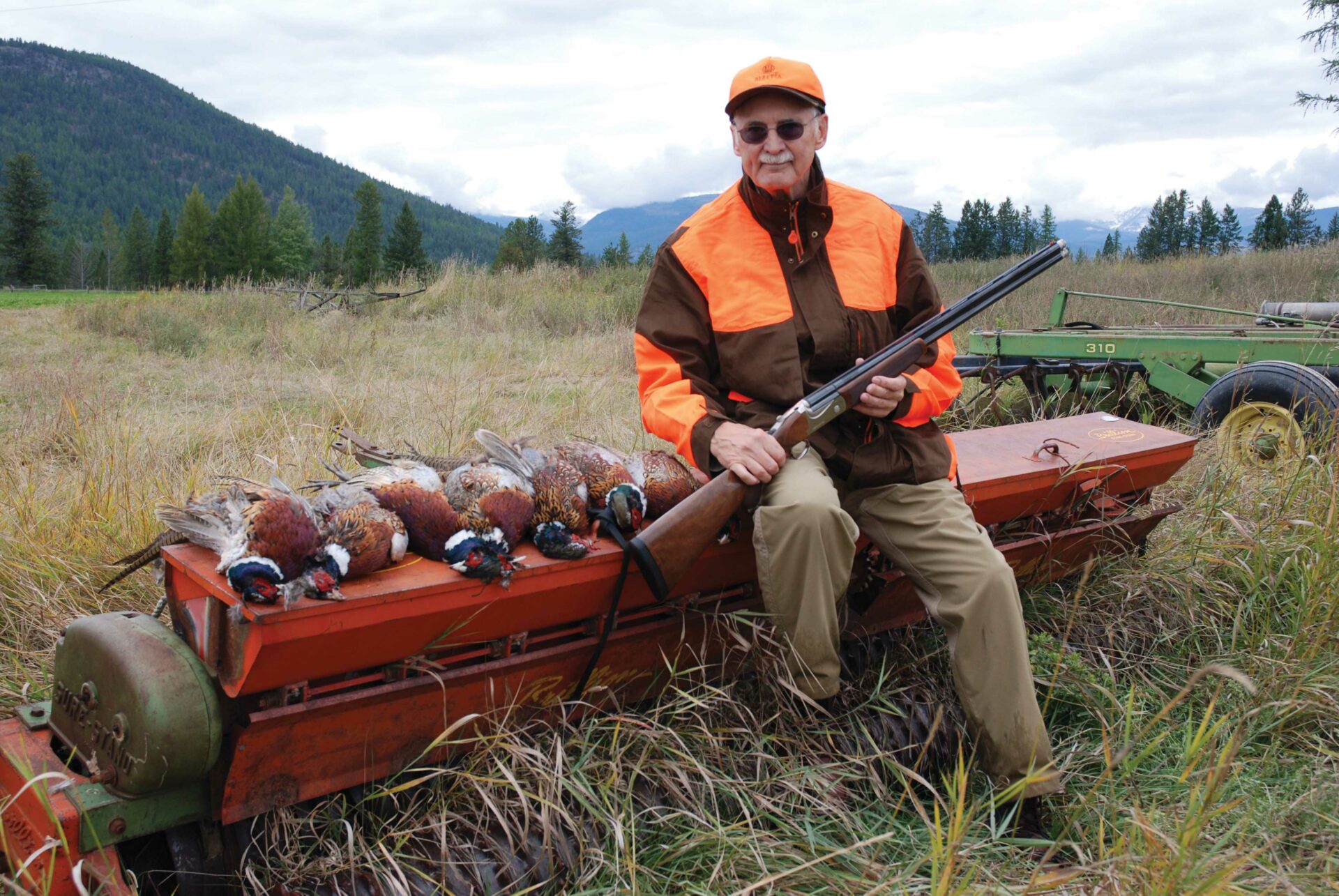 Semi-autos:
Browning Sweet Sixteen Hunter 16 gauge – five pounds, 12 ounces
Beretta A400 Upland 12 gauge – six pounds, seven ounces
Winchester SX4 Upland 20 gauge – six pounds, eight ounces
O/Us:
Browning Citori 725 Feather 20 gauge – six pounds, seven ounces
Franchi Instinct L 20 or 16 gauge – five-and-a-half pounds
Beretta 690 Field I 20 gauge – six pounds, five ounces
Turkey Shotgun
While there are a number of shoguns designated as turkey guns, I'm of the view that a quality waterfowl gun, properly choked, with the right ammunition, can do the job very nicely. In fact, the Beretta A400 Xtreme Plus is drilled and tapped for the inclusion of a picatinny rail and mounting an optic sight for hunting turkey. However, if you are a dedicated turkey hunter and wish to lay out the cash for a turkey gun, here a couple of recommendations that offer shorter barrels and specialty chokes:
Winchester SP4 NWTF Cantilever Turkey 12 gauge
Remington V3 Turkey Pro 12 gauge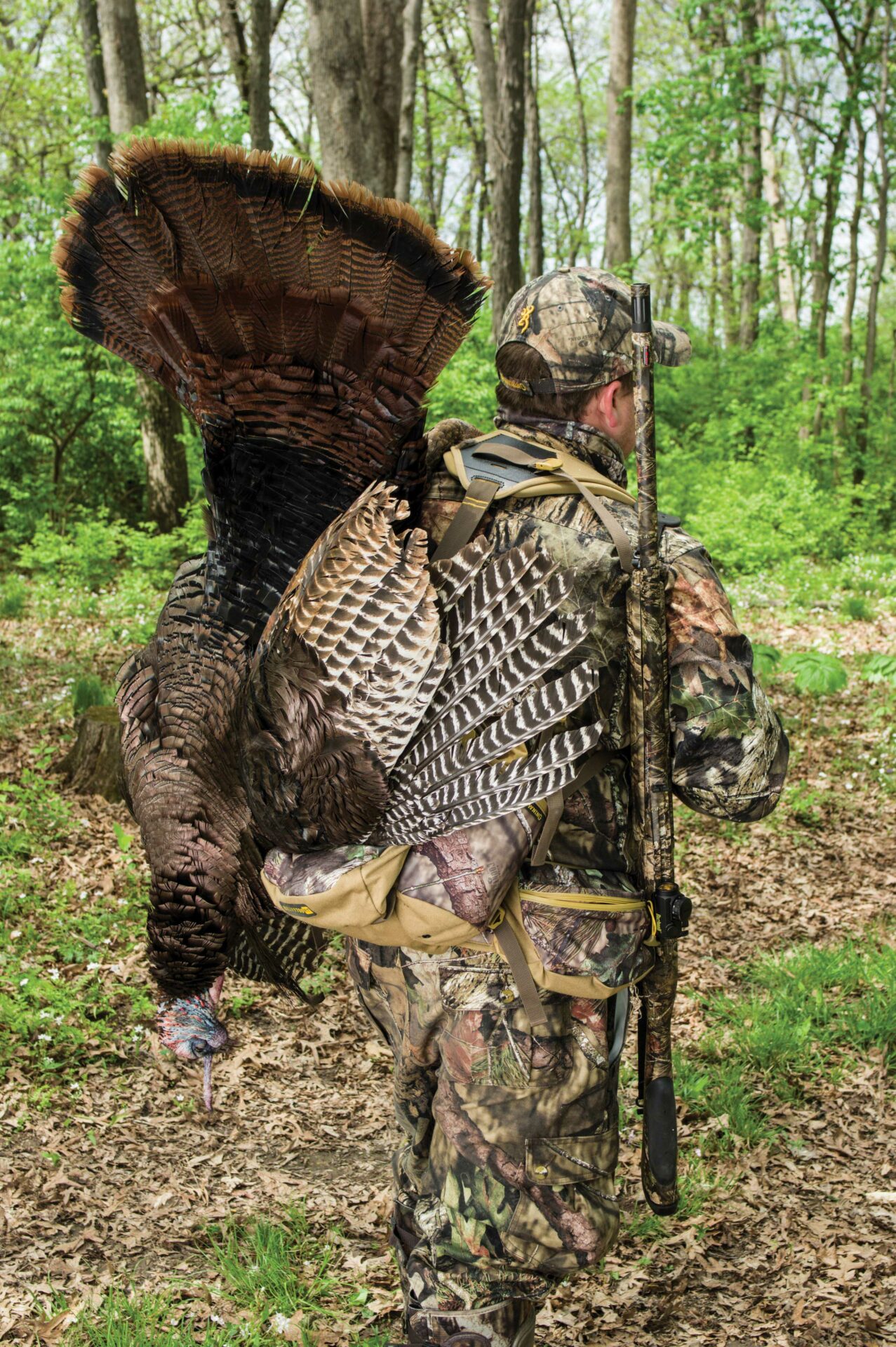 The One-Gun Approach
Can one gun do it all? Well, it depends on your approach and affinity to bird hunting. If I was going to put all my eggs in one basket, the two guns I would look at would be a 12-gauge Browning Maxus Hunter or the Beretta Xplor. Both are wood stocked, making them right at home in any upland field, but they also incorporate many of the attributes necessary to double as a waterfowl gun. Meanwhile, they look great and fit and balance perfectly. After having tested both of these shotguns, with the right ammunition they can just about do it all. 
Pattern Your Shotgun
I don't know of a single big game hunter that would set off into the woods without sighting in their rifle. Unfortunately, the opposite is true for most shotgun owners. Now that you have bought your new gun, it is time to pattern it. Not every shogun, choke or ammunition pattern the same, so take the time to pattern your gun, even if it is as simple as setting out a paper plate at 35 to 40 yards to see how many pellets you can centre on that plate. The optimum approach, however, is to obtain proper pattern targets and spend a half day on the range. It will help you establish the best ammunition to use with which choke or it may even indicate an improper stock fit. You will be glad you did when the birds start to fly.