For the last several weeks, the countdown had been on for the big breakup on Francois Lake. The ice that covered the lake never really froze well enough to have a good grip on the lake, and dark, rotten patches of ice started springing up earlier than normal. Depending on the year, Francois Lake may not freeze at all; others, there is ice – albeit, unsafe to use, ice – until early May. Gusting, unrelenting winds had their way with the lake ice this year, however, and by Easter weekend we were sitting on the shores of the lake, watching the last remaining sheets of ice rolling their way down towards the Stellako River.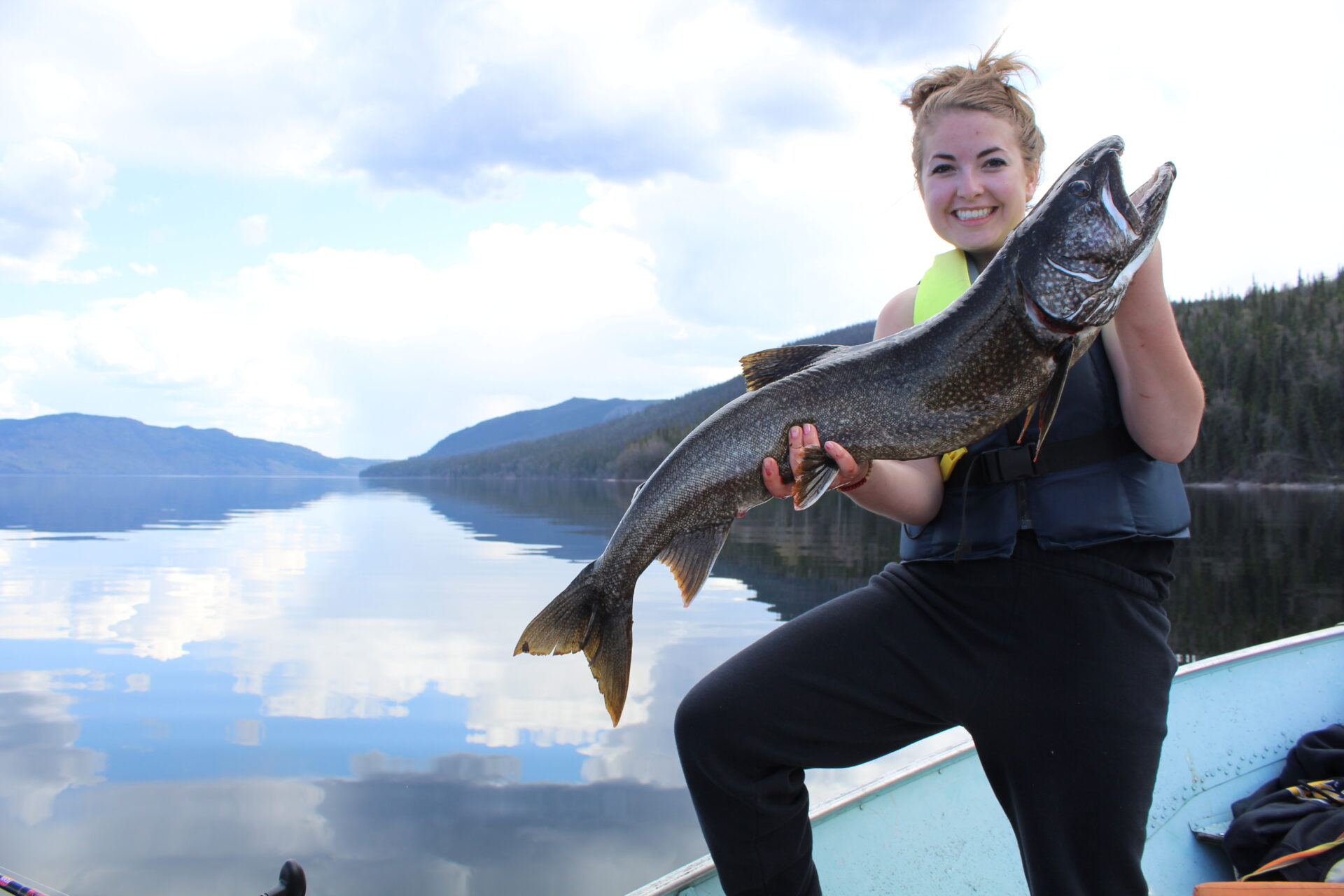 With the lake now being clear of ice, the itch has really started to get out in the boat and start trolling for lake trout. Over the last decade, there have been only a couple of instances where there has even been a possibility of getting out on the water in April, including last year, when we had a successful first trip of the season, landing one nice lake trout for dinner and having a couple other on the line. Fishing on Francois Lake seems to pick up in May and June, continuing throughout the summer, but the successful early season fishing from last season provides motivation to get out there early on this year.
A firm believer in my trusty old blue and silver T50, the first trip of the season is going to be all about the Apex lures – most specifically, any of the black ones. Aiming for a size around #4, the Black/Pearl, Black/Purple, Skunk, and Black Sparkle are all going to be at the ready for that first trip of the year, based off of the success found with them during fishing trips at the end of April last season. The downriggers will have the cobwebs wiped off them, and soon enough they will be sending the Apex-rigged lines down anywhere from 80 to 150 feet of water. On a somewhat related note, if using braided downrigger line, be sure to check/replace your line if it has been a while since doing so – downrigger balls are getting pricey, and you don't want to lose one of those unnecessarily if your line wears through and breaks!
Finally, before heading out on the water for that first trip of the season, ensure you have purchased a new 2021/2022 freshwater fishing license. They can be bought online or at your local outdoors shop. Happy fishing!