For as long as I can remember, September was for grouse hunting. Whether we came back a vest full of birds, or just a lone one, we would stash them away in the freezer, waiting to get enough for a delicious meal. While we keep it simple most of the time with a basic pan-fried grouse, sometimes the craving for sweet and sour takes over – and grouse is delicious served this way! Whether you use ruffed grouse (which has a mild flavour to it) or spruce grouse (which has a stronger, distinct flavour), it will turn out amazing.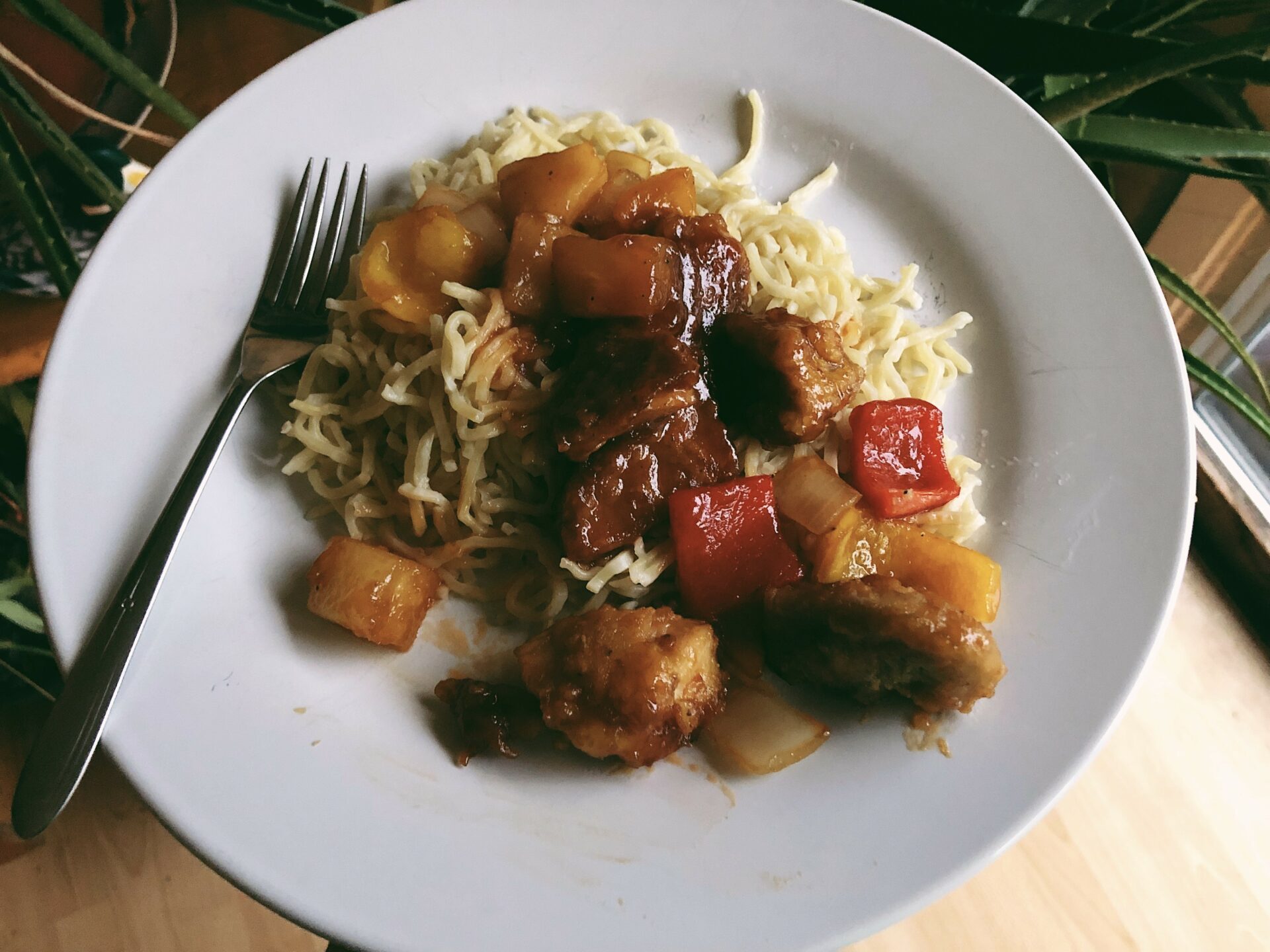 Ingredients
5 or 6 grouse, deboned
1/3 cup corn starch
1/3 cup flour
A pinch of salt
1 egg, beaten
Half a yellow onion, chopped
Half an orange pepper, chopped
Half a red pepper, chopped
Half a yellow pepper, chopped
1 cup pineapple chunks
1/4 cup ketchup
1/4 cup rice vinegar
1/2 cup cane sugar
2 tbsp low sodium soy sauce
4 garlic gloves, minced
Method
Clean and debone the grouse. Cut into bite-sized chunks. Mix corn starch, flour and salt on a small plate. Set aside. Beat one egg in a bowl. Dip grouse chunks into the egg and then dredge in the flour/corn starch mixture.
Heat a bit of oil in a cast iron skillet and fry the flour-coated grouse over medium-high heat until cooked through. Remove from pan. In the same pan, add the chopped vegetables and pineapple chunks – they don't need to be fried for long, just enough time to soften them slightly. Add the grouse chunks back into the pan and remove the entire skillet from heat.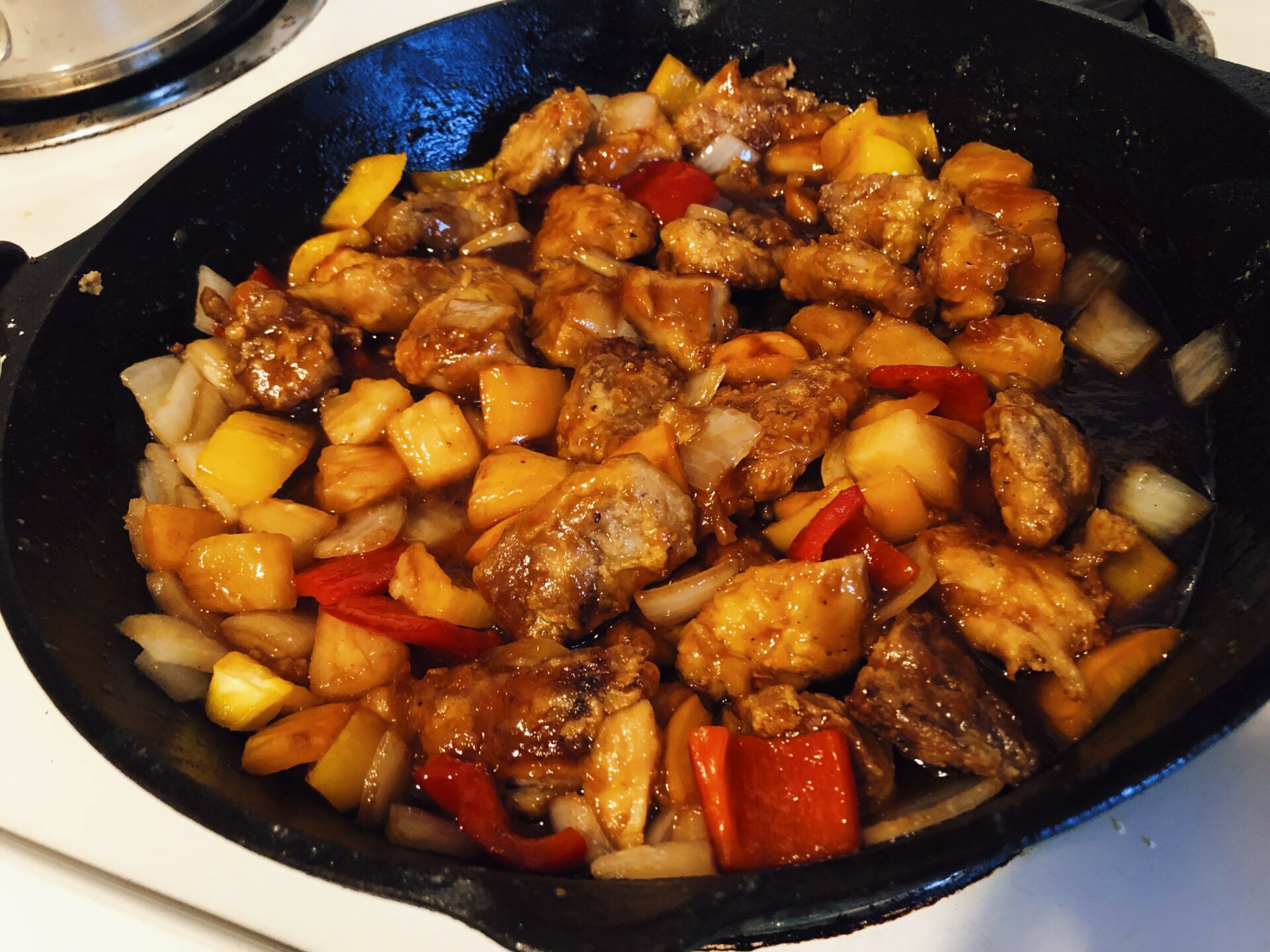 To make the sweet and sour sauce, simply combine ketchup, rice vinegar, cane sugar, soy sauce and minced garlic cloves in a small saucepan and bring to a boil over medium-high heat. Once a boil is reached, turn onto low and continue to cook for another minute. The sauce should start to thicken right away.
Pour the sweet and sour sauce over the chicken and vegetables. Stir to thoroughly coat. Serve over a bed of rice or noodles.