When I'm approaching wild game cooking, I like to look at in with a couple different lenses. The first is highlighting the flavours of the meat itself, where when a person takes a bite and they think, "Wow, this wild game is unbelievable." The second is to experience that moment where you take a bite and say, "Wow, I would have never guessed that this was made with wild game!" Each has its place in the kitchen – this sweet and sour recipe twists what is often a pork recipe and uses cougar meat in its place.
Cougar meat can easily be swapped for pork in a recipe – but if cougar is not your cup of tea, use this recipe to whip up a sweet and sour grouse dish, perhaps? Just remember: when cooking cougar, there is the risk of improper handling causing trichinosis in humans, but this can be prevented by freezing the meat for at least a month before using it and cooking to a minimum temperature of 165 degrees Fahrenheit. A meat thermometer is your friend!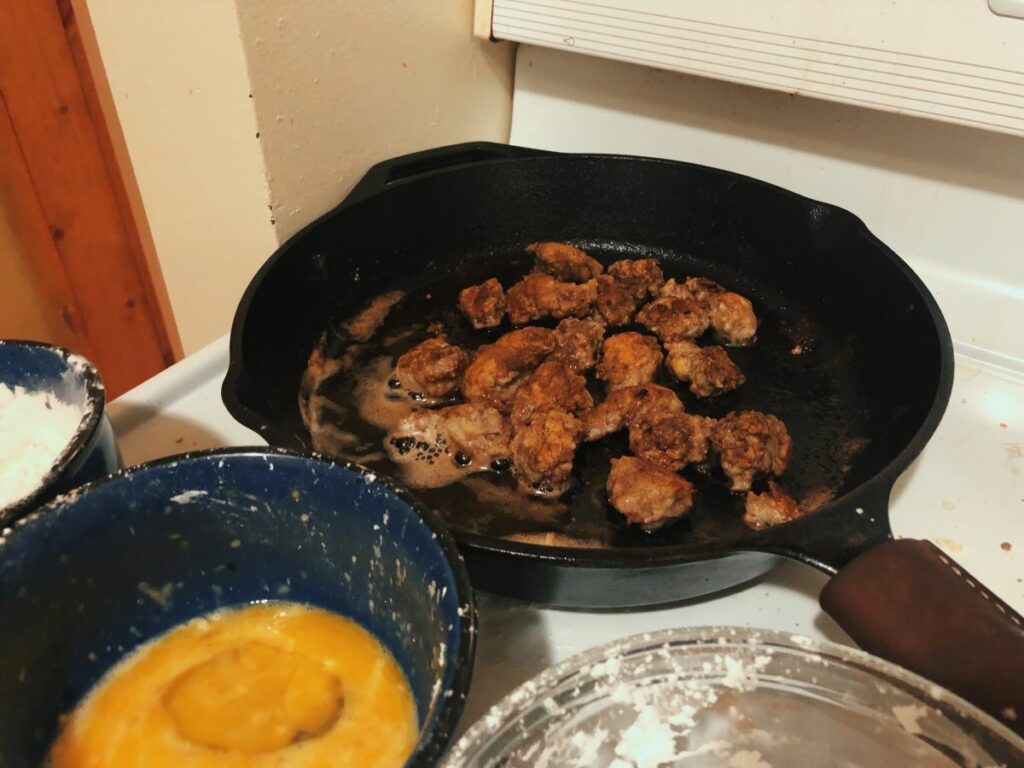 Ingredients
1 1/2 lbs cougar meat, cut into bite sized pieces
1/2 cup cane sugar
1/4 cup brown sugar
1/2 cup apple cider vinegar
1/3 cup ketchup
4 tsp low sodium soy sauce
5 cloves minced garlic
Fresh cracked pepper, to taste
2 tbsp extra virgin olive oil
1 yellow onion, diced
1 1/2 cups pineapple chunks
3 bell peppers, diced
3 tbsp butter
Cornstarch
Eggs, beaten
All purpose flour
How To Make Sweet & Sour Cougar
Fry diced onion, peppers and pineapple chunks in olive oil for around 10 minutes. While that is frying, mix sugars, apple cider vinegar, ketchup, soy sauce, garlic and pepper in a bowl. Set aside. In another pan, melt butter over medium heat. Dunk the cougar pieces into corn starch, then egg, and finally dredge in flour before setting in the pan. Cook until a minimum internal temperature of 165 degrees Fahrenheit is reached and the pieces are golden brown. Just before serving, add the fried cougar and sauce into the fried vegetables, stirring to coat everything thoroughly. Cook for around five minutes and then serve with rice or stir fry noodles.