One of the things that had me most excited after pulling the trigger on my very first moose last fall was thinking about all the different meals we were going to enjoy from that harvest. From the moment the trigger was pulled, to the butchering, and finally getting it onto the plate, my hands were involved in every single step this meat took from the forest and into my kitchen. As I carefully wrapped up these moose ribs into brown paper last September, my mind drifted months ahead.
We may be getting a little ahead of ourselves, but in northern BC when the weather gets above freezing, that counts as grilling season. There's honestly not much that I anticipate more on the smoker than a big old rack of moose ribs – it is such a special treat for us, as we don't get to enjoy them as often as something like steaks. While these do take a bit to whip up, there is really not much hands-on time required and the effort is totally worth it.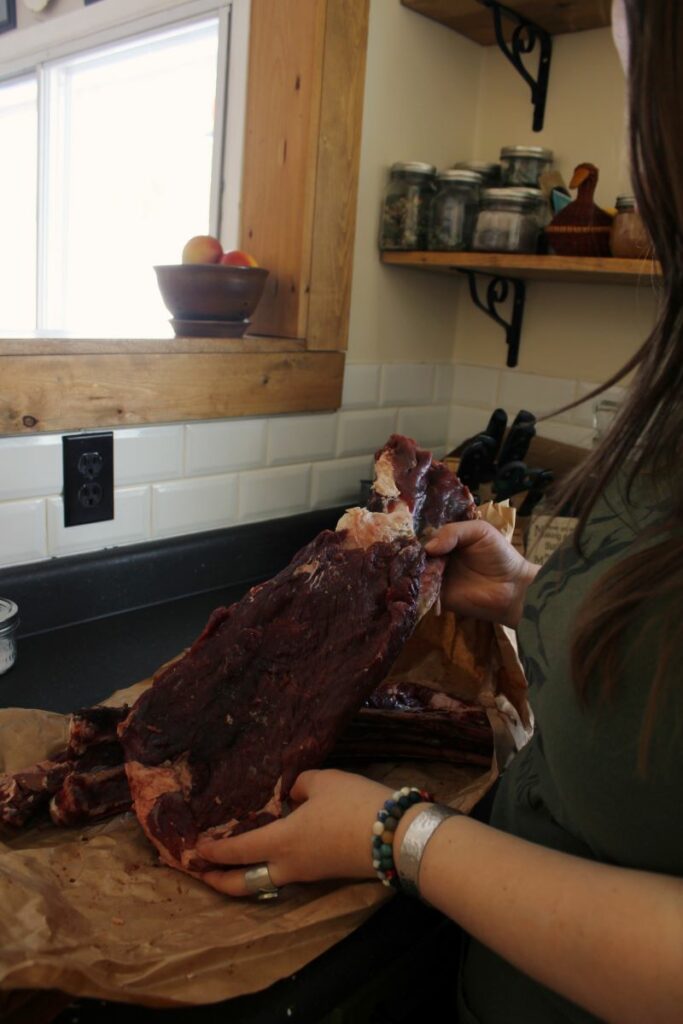 Ingredients
Moose ribs
Dry rub
1 cup brown sugar
1/3 cup paprika
1/3 cup garlic powder
4 tbsp onion powder
2 tbsp chili pepper flakes
1 tbsp fresh cracked black pepper
1 tbsp ancho pepper powder
1 tbsp dried oregano
Glaze
1 cup honey
1/2 cup apple juice
1/2 cup whiskey (swap for more apple juice if looking for alcohol free version)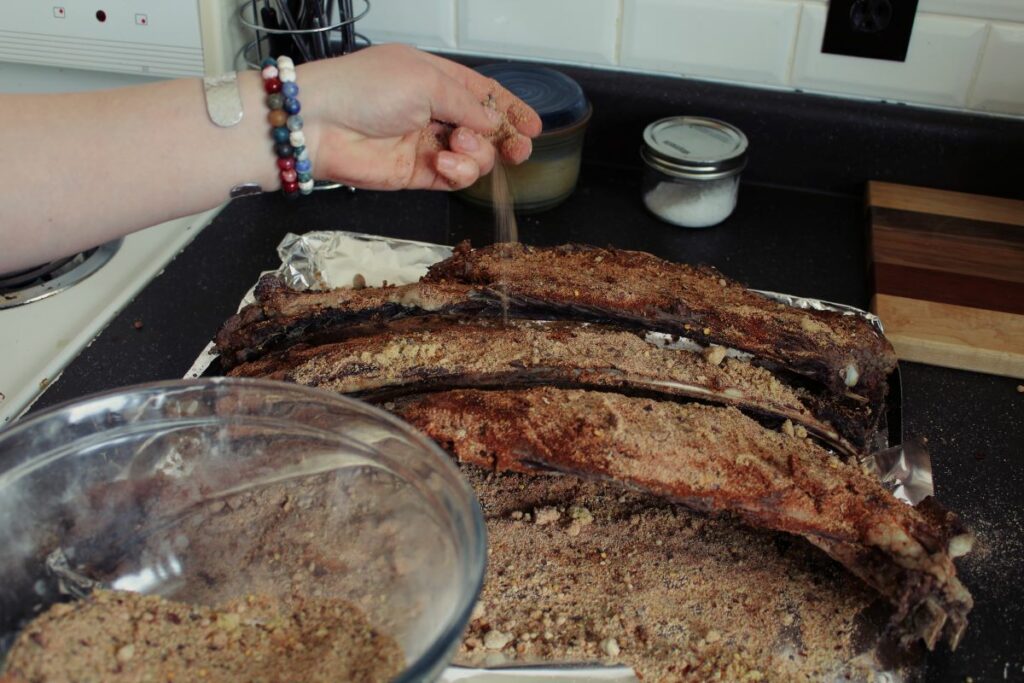 How To Prepare Smoked Moose Ribs
Bring a large pot of salted water to a boil. Simmer ribs for approximately 15 minutes. While ribs are simmering, combine all of the dry rub ingredients. Remove ribs from salted water and liberally spread the dry rub on both sides.
Pre-heat the smoker to 165 degrees Fahrenheit. Once smoker has come up to temperature, place the ribs onto the grill. Smoke for approximately two hours, brushing the glaze on the ribs every 30 minutes. You'll have delicious ribs, perfect as a main course or even an appetizer for a crowd.