Taco Tuesdays around our house almost always revolve around some sort of red meat – but when summer rolls around, we find ourselves craving something a little bit lighter. The funny thing is, I always thought the idea of fish tacos was a bit strange growing up. Am I ever glad that I abandoned that way of thinking!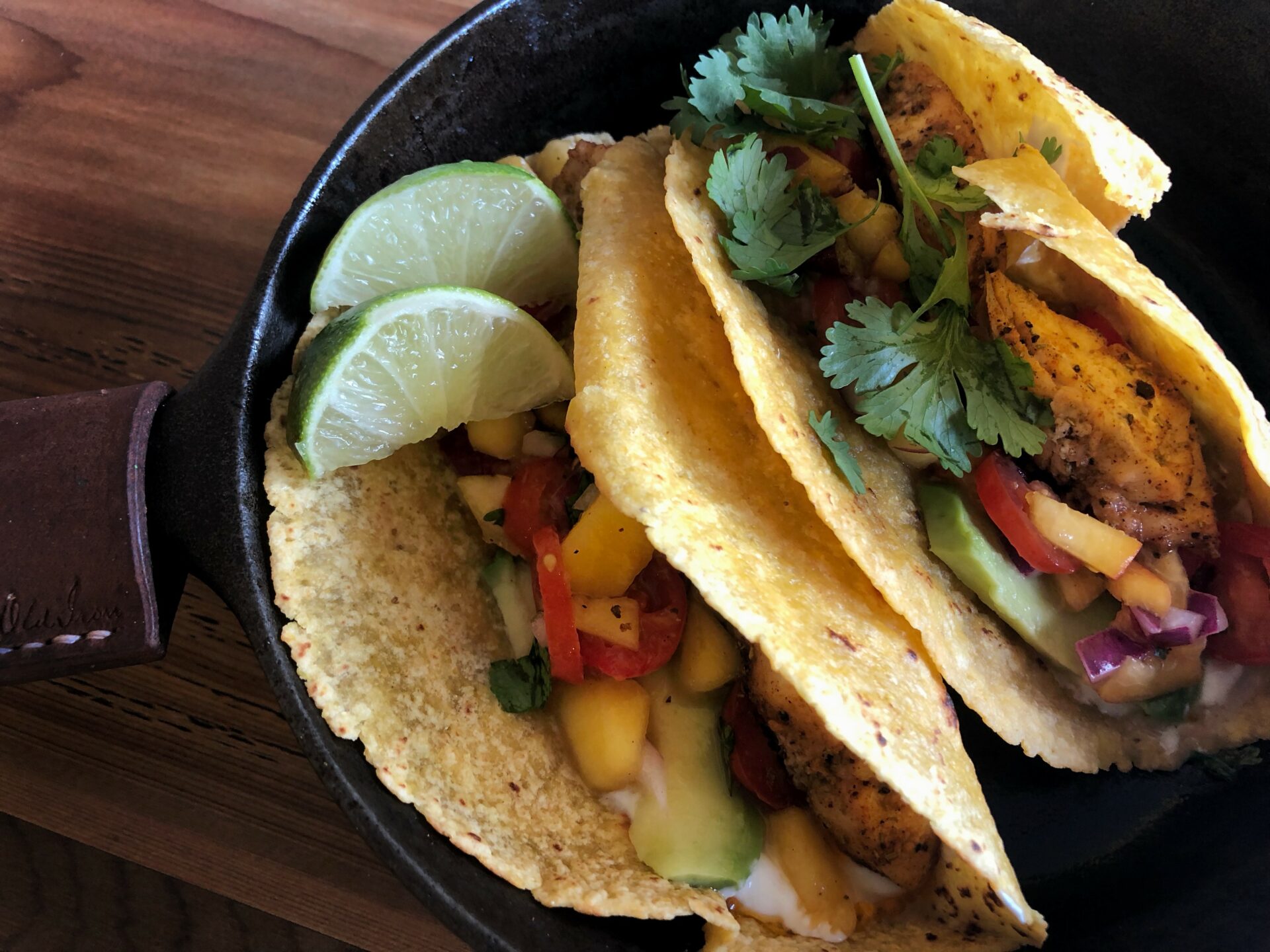 Perfect for those hot summer evenings after being out in the sunshine all day long, these smoked fish tacos, paired with a refreshing peach mango salsa, make the best summertime meal.
Ingredients For Fish
1 lb fish fillet (we used halibut, but use whatever you have on hand)
4 tbsp. extra virgin olive oil
"Fish" blend of spices*
*You can use a store-bought spice blend formulated specifically for fish or make your own at home. I used a mix of garlic powder, onion powder, paprika, black pepper and ancho pepper powder.
Ingredients For Peach Mango Salsa
1 peach, diced
1 mango, diced
1/4 of a red onion, finely diced
1/2 cup halved cherry tomatoes
2 tbsp. cilantro, roughly chopped
1/2 of an avocado, diced
The juice of one lime
Fresh cracked black pepper
How To Make Smoked Fish Tacos
Preheat a wood pellet grill to 450 degrees Fahrenheit. After the grill has preheated, place a cast iron skillet inside and allow to heat for around 10 minutes.
While the pan is preheating, prepare the fish. Slice the fillet into long strips. Mix the oil and spice, blend in a small dish and coat each piece of fish thoroughly.
When the skillet has preheated, place the fish strips onto it. Cook for around 10 minutes, flipping halfway.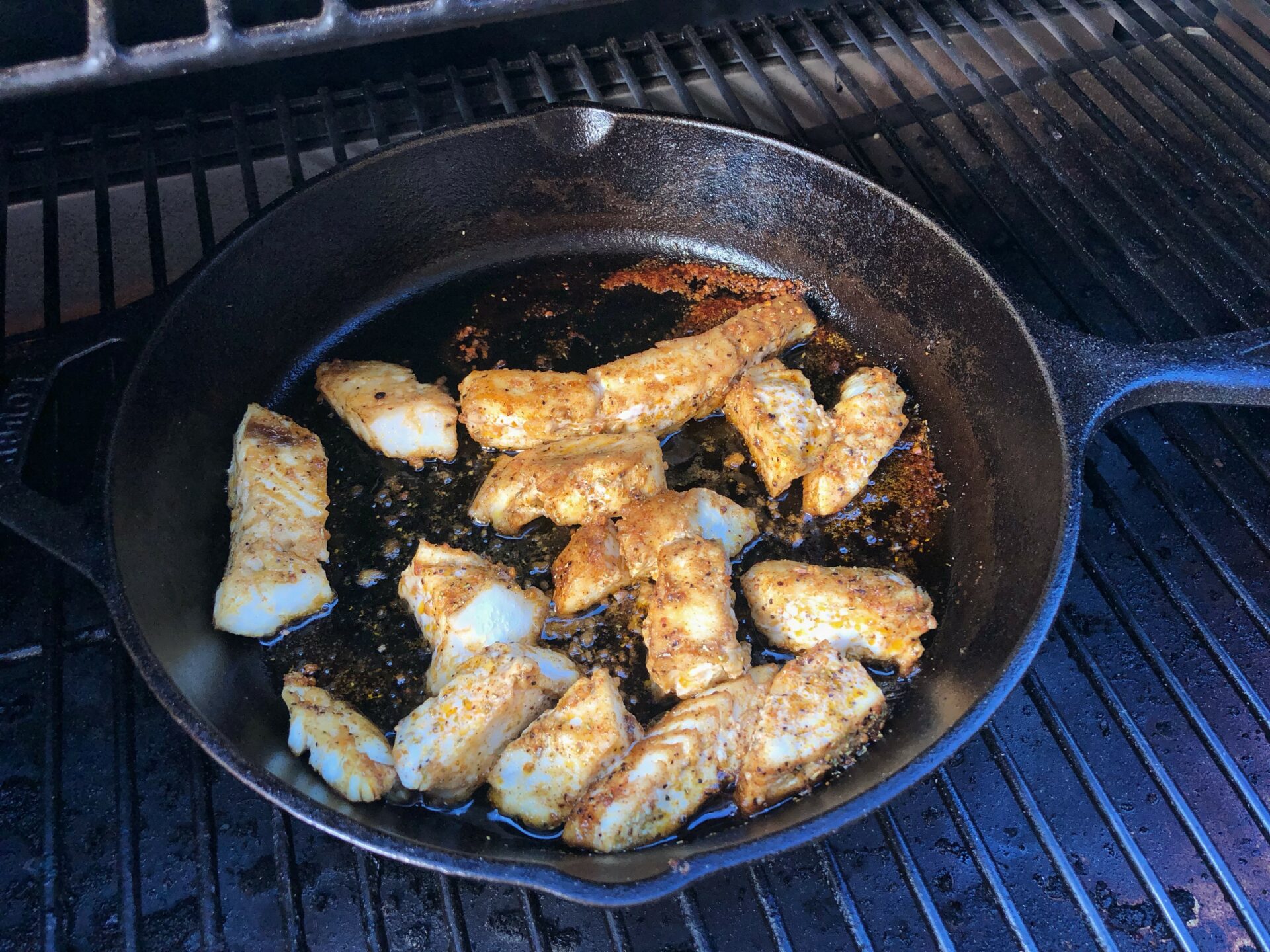 While the fish is cooking, prepare the fresh salsa by combining all the ingredients in a bowl.
Once the fish is cooked, remove from heat.
Serve on fried corn tortillas with sour cream and fresh salsa. Enjoy!
Tip: You can make the fresh salsa a couple hours ahead, just store in an airtight container in the fridge. This will enhance the flavours of the salsa.