Have you ever had a craving for smoked salmon, but you want it right now, not in a day or two like most smoked fish recipes? Then this meal should fit the bill – salmon covered in a simple brown sugar and salt brine for a few hours, a couple of hours in the smoker and finished off with a tangy mango ginger puree. Lay it all on a bed of rice and you have a quick and easy summer dinner.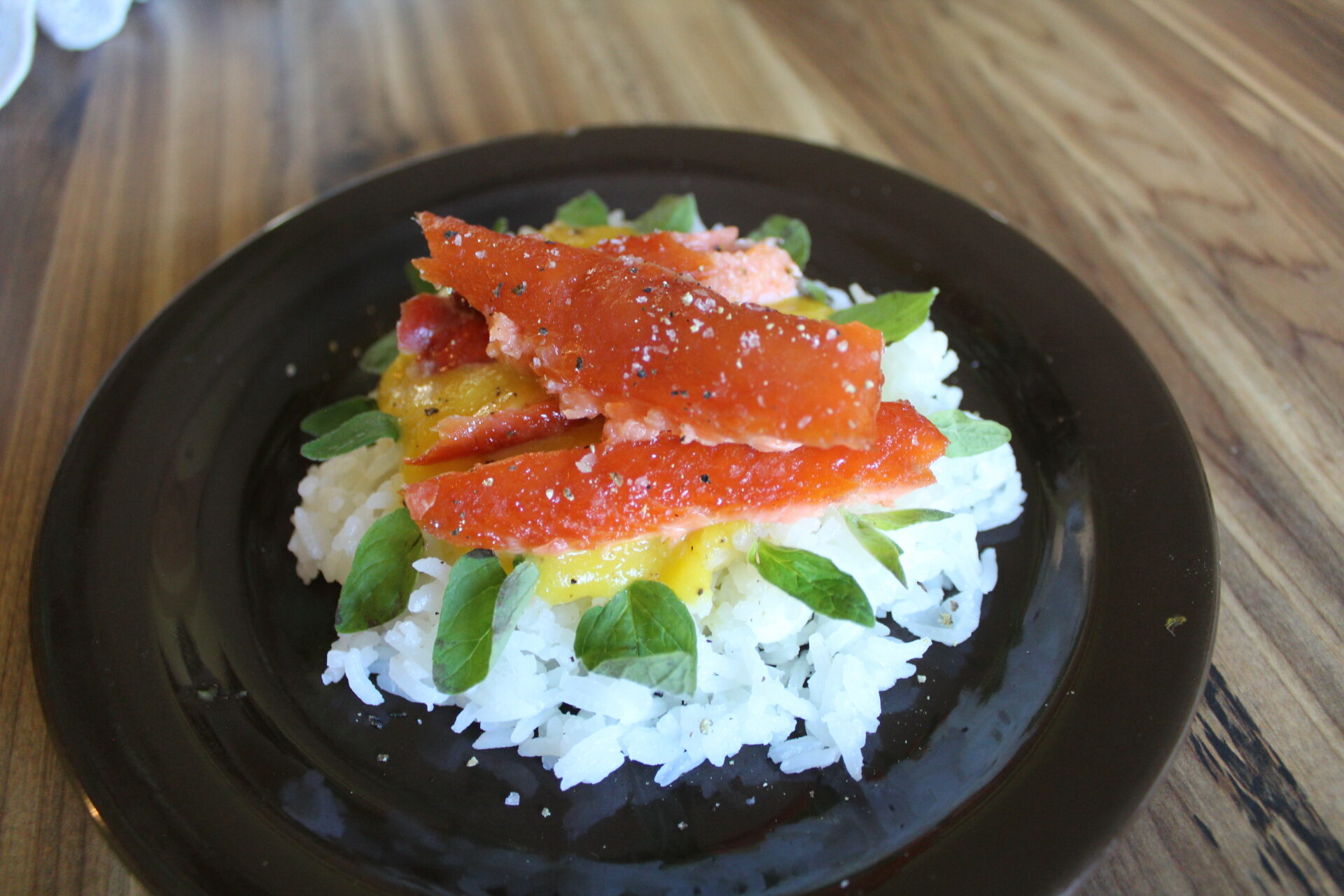 Ingredients
1 lb filleted salmon
1/2 cup brown sugar
1/4 coarse salt
Mango Ginger Puree Ingredients
1 mango
Juice of half a lime
3/4 tsp fresh ginger root, grated*
1/2 tsp cane sugar
1/8 tsp ancho pepper powder
Fresh ground black pepper, to taste
Method
Place salmon fillets skin side down in a non-reactive dish. Cover thoroughly with the dry brine – a two-to-one ratio of brown sugar and coarse salt. Place a lid on the dish and put into the fridge for around three to four hours.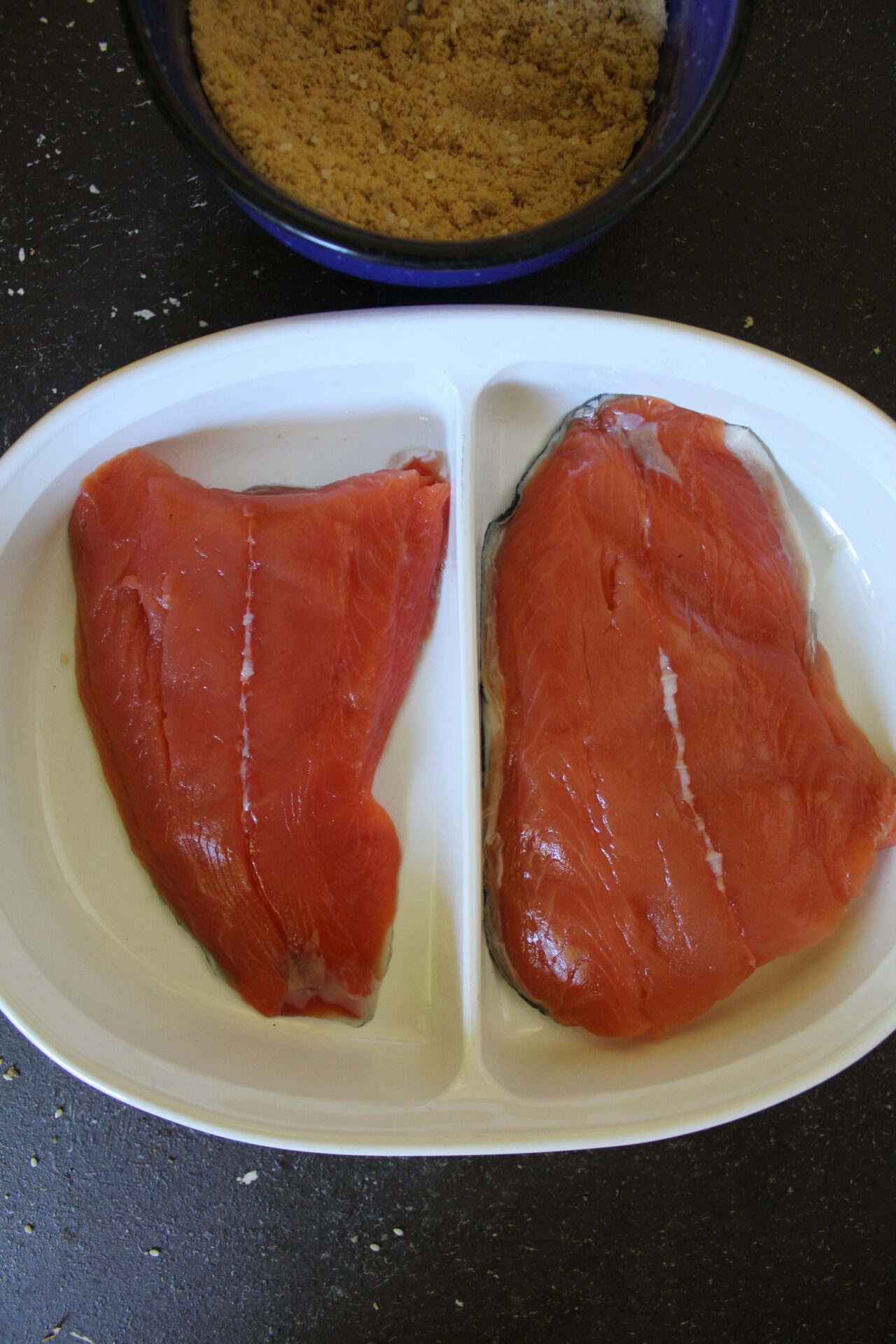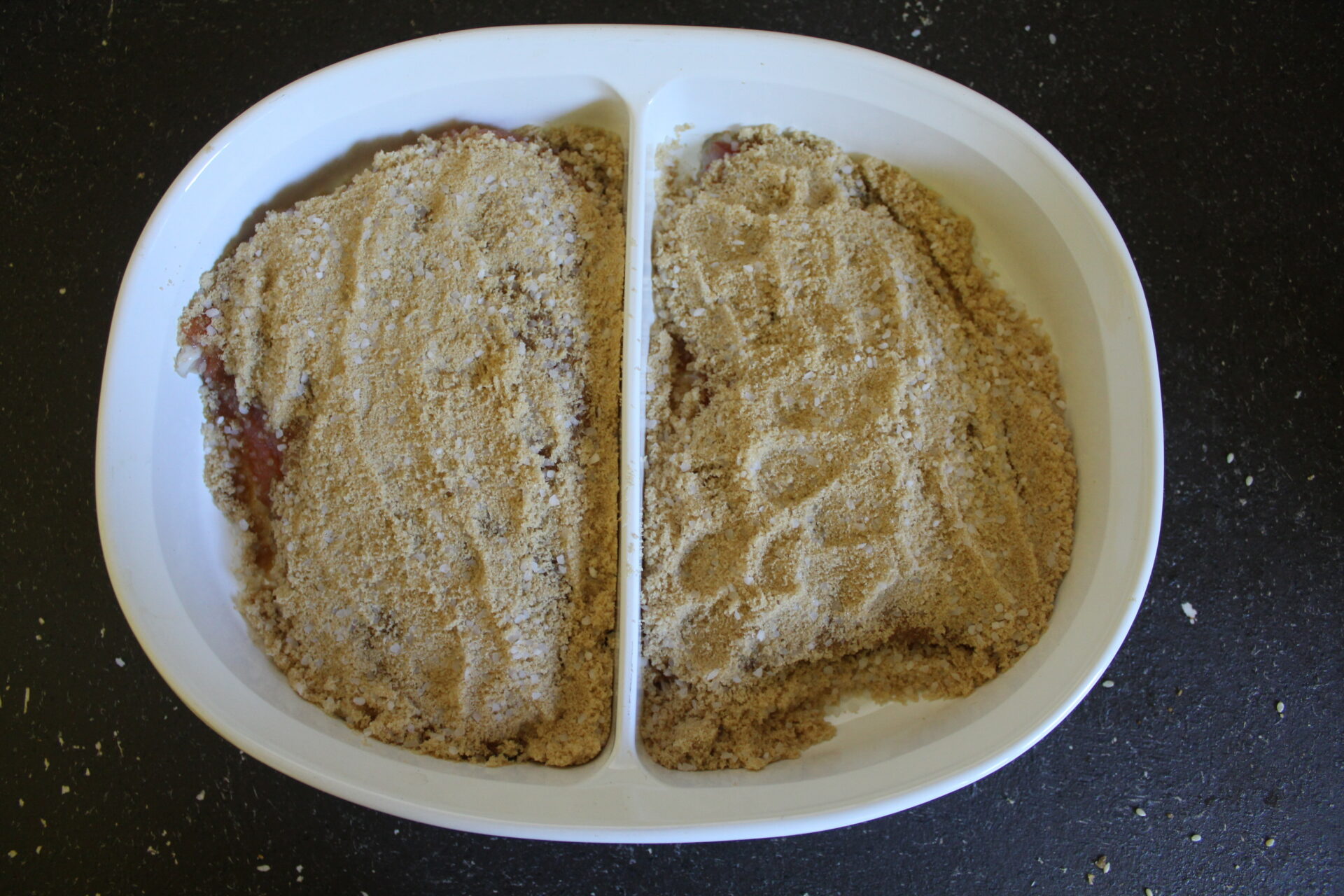 After the fish has sat in the fridge for a few hours, preheat the smoker to 275 degrees Fahrenheit. Pat the fillets dry and place in the smoker until an internal temperature of 145 degrees Fahrenheit is reached.
While the salmon is smoking, prepare the mango ginger puree. Dice up one mango and add to a food processor, along with the juice of half a lime, fresh grated ginger, cane sugar and ancho pepper powder. Blend until smooth. Add fresh ground black pepper to taste if desired.
Enjoy on a bed of rice or on a fresh garden salad.
*Fresh ginger can have a pretty good kick to it. If you are unsure if you like the flavour of it, try adding a smaller amount to start with and building it up. It's much easier to add more than to try and take it away afterwards.