Fish potato cakes are such a nostalgic meal to me. There is something about no-nonsense, laid back cooking that makes a person feel at home – no fancy ingredients required! This recipe for fish potato cakes takes a few shortcuts by using canned potatoes and canned rainbow trout, but you could easily use whatever leftover fish you have on hand and leftover mashed potatoes.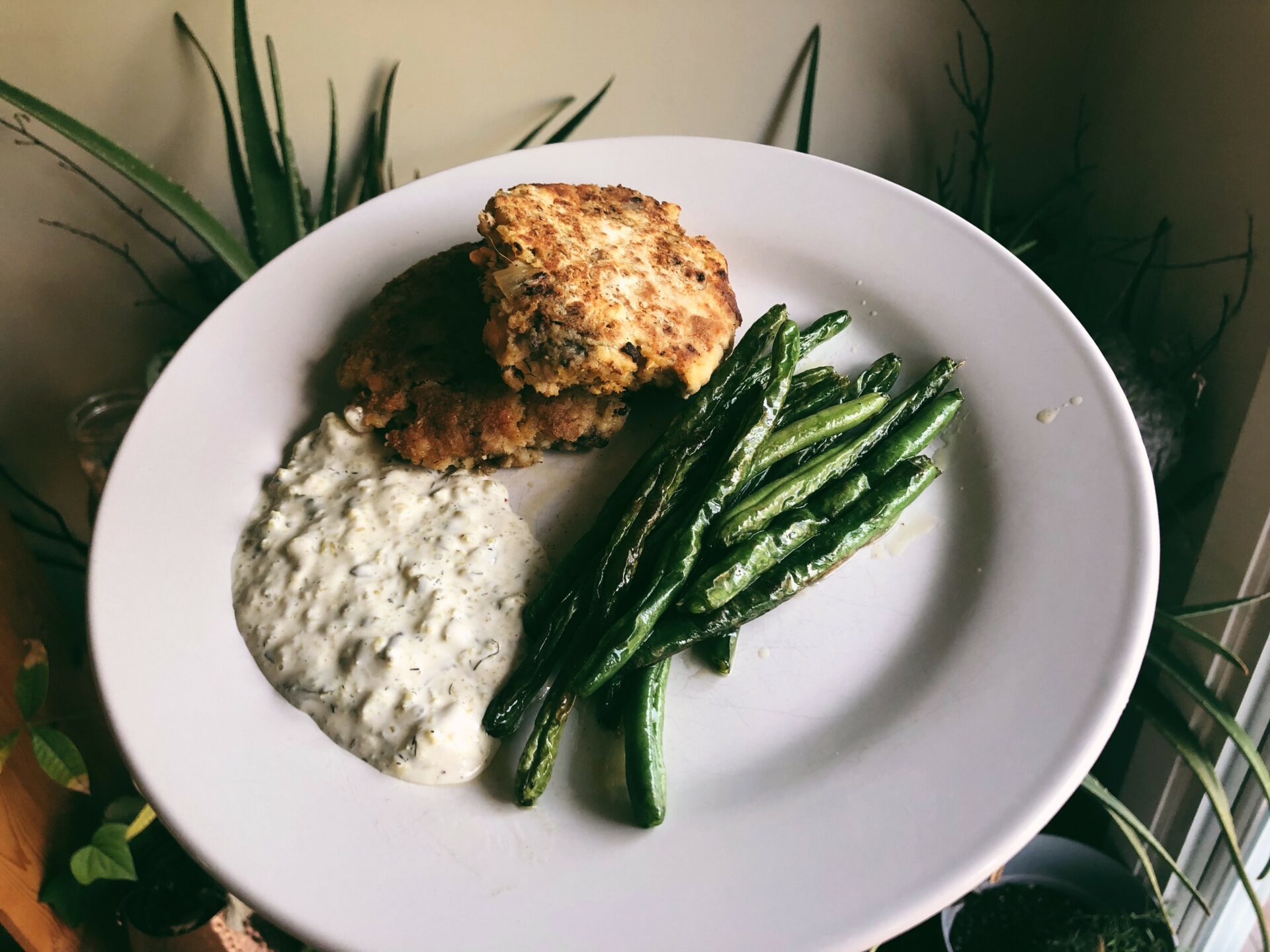 Made with home canned rainbow trout from Francois Lake and baby potatoes from the garden in the backyard, this recipe fully embraces the idea of "from lake and field to plate". The quick fish potato cake recipe serves four people.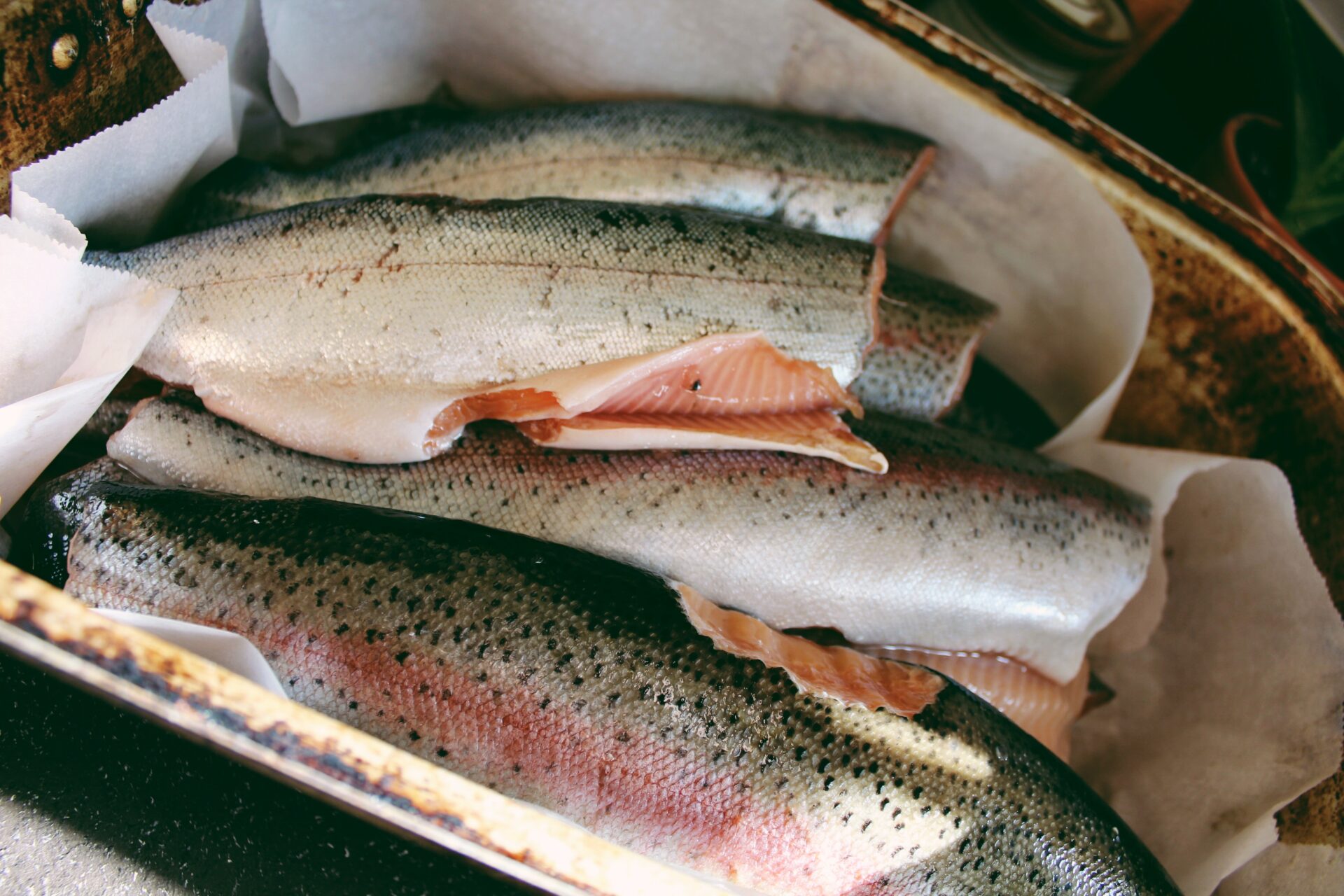 Ingredients
1 pint canned rainbow trout OR 1 lb cooked fish
1 pint canned potatoes OR 1 lb mashed potatoes
2 cloves garlic, minced
1 small onion, diced
3 tbsp celery, diced
1 large egg
1/2 tsp dried oregano
1/2 tsp dried dill
1/2 tsp lemon juice
Salt and pepper, to taste
Oil or butter, for frying
Flour, for dredging
How to make fish potato cakes
Over medium temperature, heat up a small amount of oil or butter. Brown diced onion and celery for several minutes until onions are translucent. Add minced garlic and brown for another minute. Remove from pan and set aside. In a large bowl, mash potatoes* and add in dried herbs and the onion, garlic and celery mixture. Add salt and pepper. In a small dish, beat the egg and combine with cooked rainbow trout. Stir into the potato mixture, along with the lemon juice.
Form the fish potato mixture into patties and let sit in the fridge for 15 minutes before frying. You can vary the size of patty depending on desired use – for appetizers, maybe thin and crispy cakes are the ticket, whereas a nice thick fish potato cake would make for a filling part of dinner.
Heat a couple more tablespoons of oil or butter in pan over medium heat, dredge patties in flour and fry for several minutes on each side until browned. Serve with tartar sauce or your favourite dipping sauce. If you have leftovers, these fish potato cakes are just as delicious for snacking on the following day!
TIP: To test the amount of seasoning in the mixture, fry up a small piece before forming into patties. If necessary, add more herbs, salt or pepper before cooking up the entire batch.
*Some canned potatoes are only par-cooked, so will require additional cooking before use.