Simrad is part of the Navico family of marine navigational and fish-finding products. This Norwegian-based company, whose origins go back to 1946, is the world's largest manufacturer of these systems. Navico was formed in 2006 through the merger of Lowrance and Simrad Yachting, and also includes B & G and C-Map as part of the family. The company develops and produces industry-leading products for recreational and commercial fishing customers, as well as power boaters and sailors. These products have earned an enviable reputation with regular, professional and internationally recognized tournament anglers.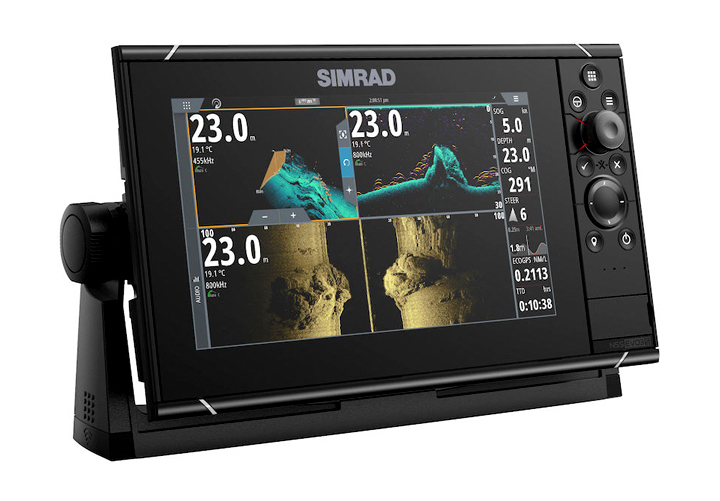 This unit is designed for the rigours of ocean fishing, but it's also at home on bigger lakes where anglers are searching for lake trout or other freshwater game fish. Wayne Ritchey, Navico Canada's operations manager, explains that the NSS Evo3S has the following cutting-edge features:
Fully functioning integrated units with multiple displays, including radars, autopilots, engine integration and audio over NMEA 2000 and ethernet networks.
Dual scanner sonar processors at 1kw per channel, with CHIRP frequencies (compressed high intensity radiated pulse) that produce high-resolution/high-definition imagery, structure and forward scan capabilities.
Wi-fi for remote connection to phones and tablets.
Solar Max High Visibility display improves screen clarity from any viewing position, even when wearing polarized sunglasses.
Pinch touch zoom feature and low-profile glass touch screen.
Side buttons for operational control in all sea conditions.
Rotational knob for autopilot steering.
Fully customizable split screen options.
Fully customizable information side bar and instrument screens.
POE ethernet (a technology that lets network cable carry electrical power) for infra-red high-definition marine cameras.
High-definition multi-media interface output for secondary monitors on 12 and 16-inch displays.
Two and five-year warranties with in-service advantage program once the warranty expires.
Steve Rae, country manager – Canada for Navico, confirmed that this product is extremely easy to use. How easy? This is one of the first questions he gets from potential customers and part of the simplicity is due to all Simrad operating systems being the same.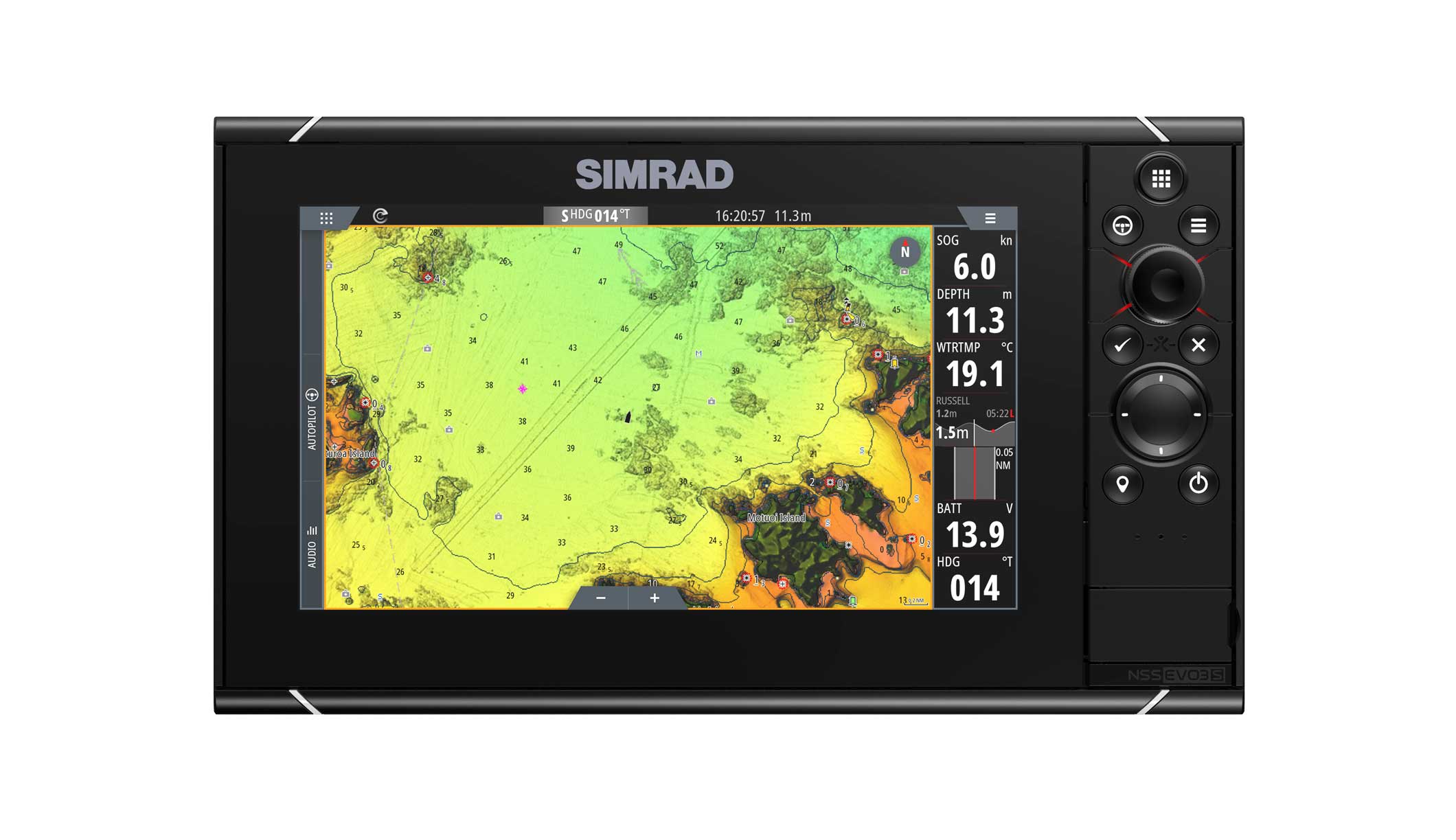 Steve also recommends that prospective buyers take the time to check out some of the excellent YouTube instructional Simrad videos. He also points out that picking the right screen is a really important buying decision, as well as knowing what your needs are going to be. The must-have evaluations include your technical requirement expectations, what type of fishing or other activity you will be engaged in and your boat's size.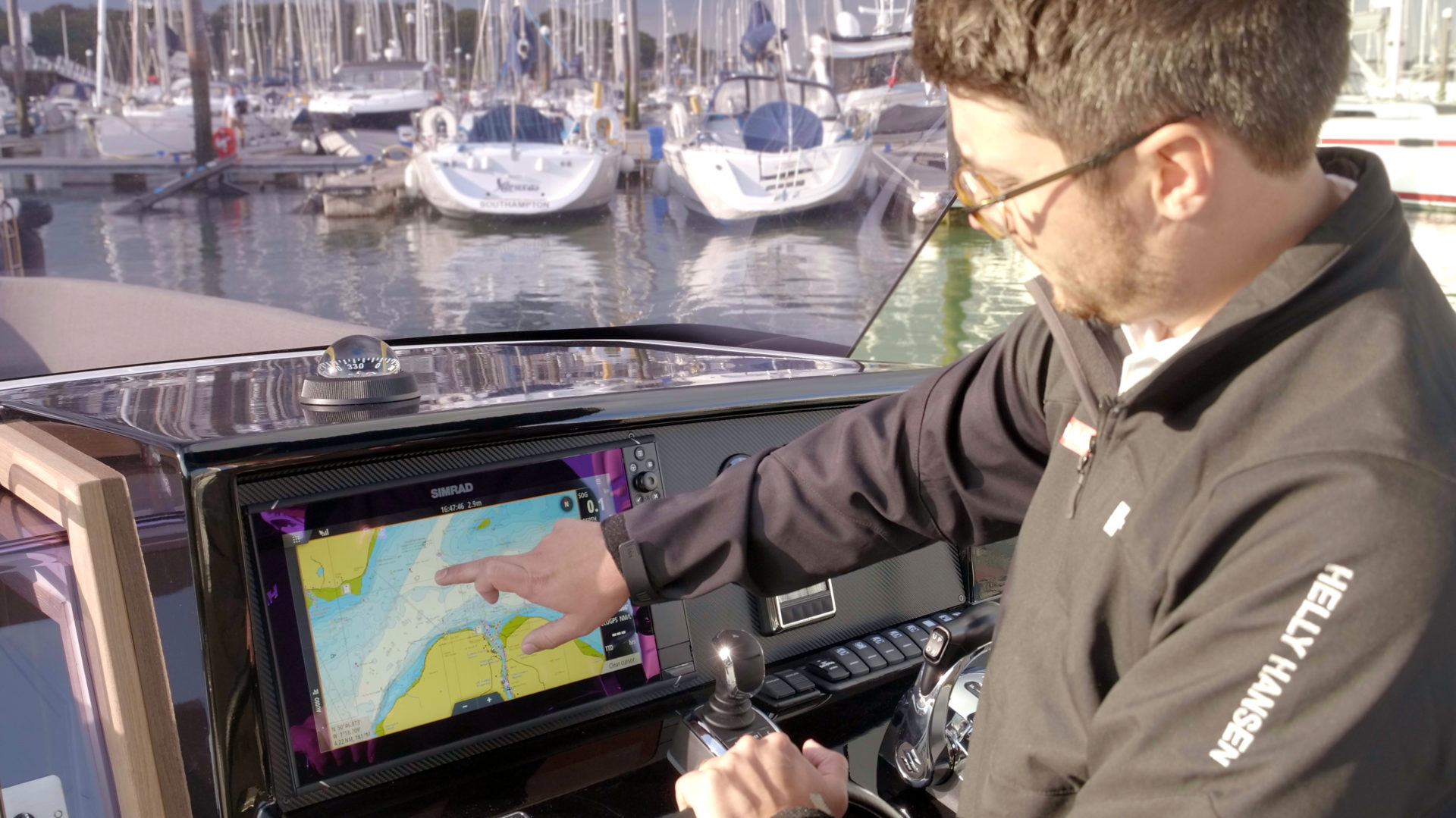 Service availability and warranty options are also important buying considerations. Fortunately, there is in-Canada service and warranty support for Simrad products, which is a huge advantage for Simrad product owners. Call 855-361-1564 to start the repair or warranty processes.
If issues do arise that may require a technician, there are two options. First, the product can be sent directly to the Canadian facility for repairs. Second, they can take the product back to the dealer, who may be able to provide an assessment to determine whether the unit even needs to be sent away. The problem may be as simple as a system set-up or a user issue.
Simrad mid-range product price begins at around $850 CDN, while the NSS Evo3S start at about $1,700 CDN. If you want more information on these products, go to www.simrad-yachting.com.