Ingredients
2 pounds cubed venison, dusted with flour
1/2 Portuguese chorizo sausage, skinned and sliced
1 medium onion, diced
4 cloves fresh garlic, crushed and peeled
5 potatoes, peeled and chopped
1 cup of red wine
12 oz water (additional water may be needed)
1 cup of tomato sauce
1/2 cup red pepper sauce
1/2 teaspoon of Portuguese all spice (1/2 cup paprika, 1 teaspoon garlic powder, 1 teaspoon turmeric, 1/2 teaspoon grated orange rind. Store in an airtight jar for later use.)
Salt and pepper to taste
Olive oil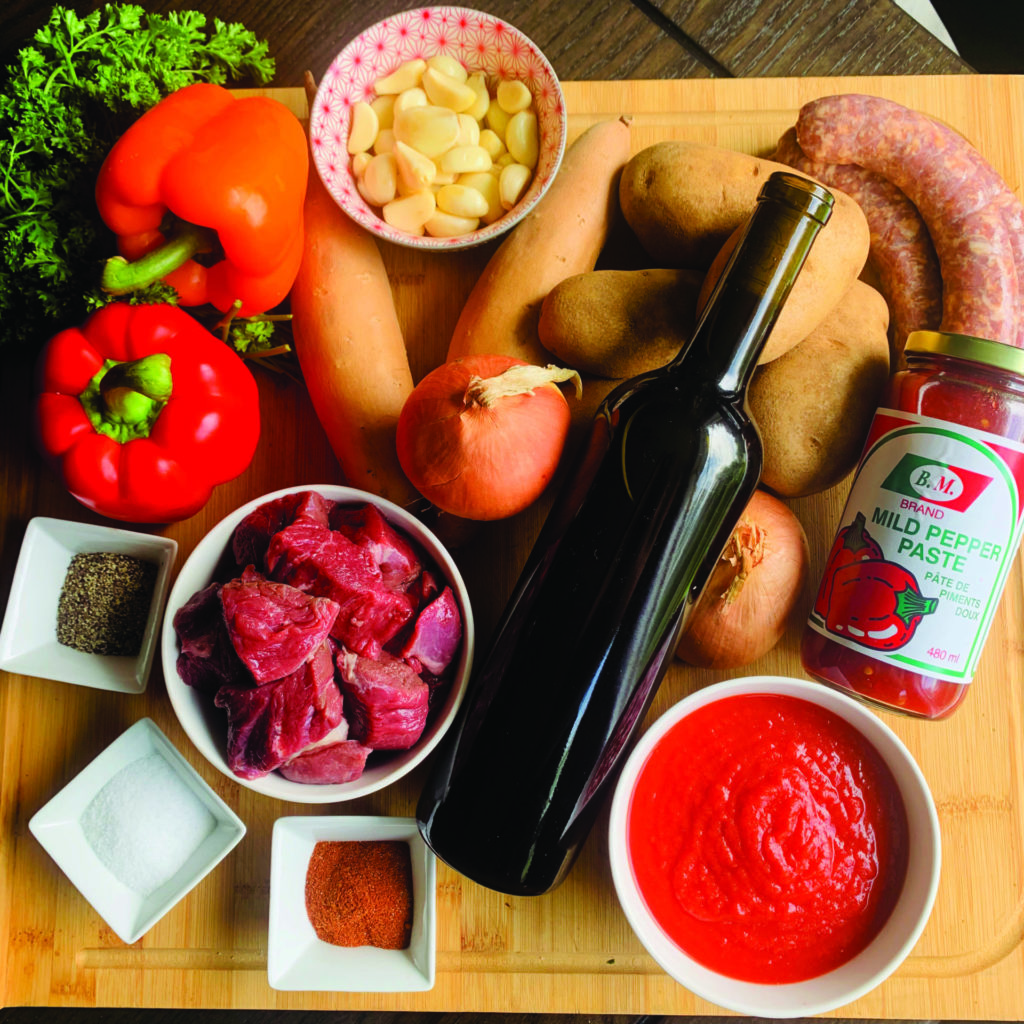 Method
Heat up a large skillet to medium high with a drizzle of olive oil. Add chopped onion and stir until soft and translucent. Add in the cubed venison meat and chorizo sausage, stir well. Add in all spice, garlic, salt and pepper. Stir well. Add in potatoes, water, tomato sauce, pepper sauce, and red wine. Stir and cover over medium low stirring occasionally for an hour to an hour-and-a-half. You can also use a slow cooker for this recipe, on low for eight hours, or use a Can Cooker over your propane stove at your hunting camp for about two hours on medium low. All methods work excellent!
Check the firmness of your potatoes with a fork. You want them to be well cooked, almost falling apart. Add water if you find the stew is getting a bit thick, as time will evaporate some moisture.
Serve this delicious stew with Portuguese buns and soft butter.