Oh no, I forgot my waders! After fetching my downed duck, splashing in my skivvies across a muddy pond, I ended up cold, miserable and yearning for a retriever. That experience strongly reinforced my need for a gundog, a faithful companion, built for the job and eager to please.
Getting a puppy was an easy decision, but it was also a big decision. I knew nothing about working dogs – the farm dogs I grew up with didn't hunt or retrieve – and I needed to do this right. Making a poor puppy choice could result in years of frustration and remedial training. On the other hand, picking a dog with a good pedigree and investing time to train it would bring me a lifetime of hunting satisfaction, good memories and a buddy in the field.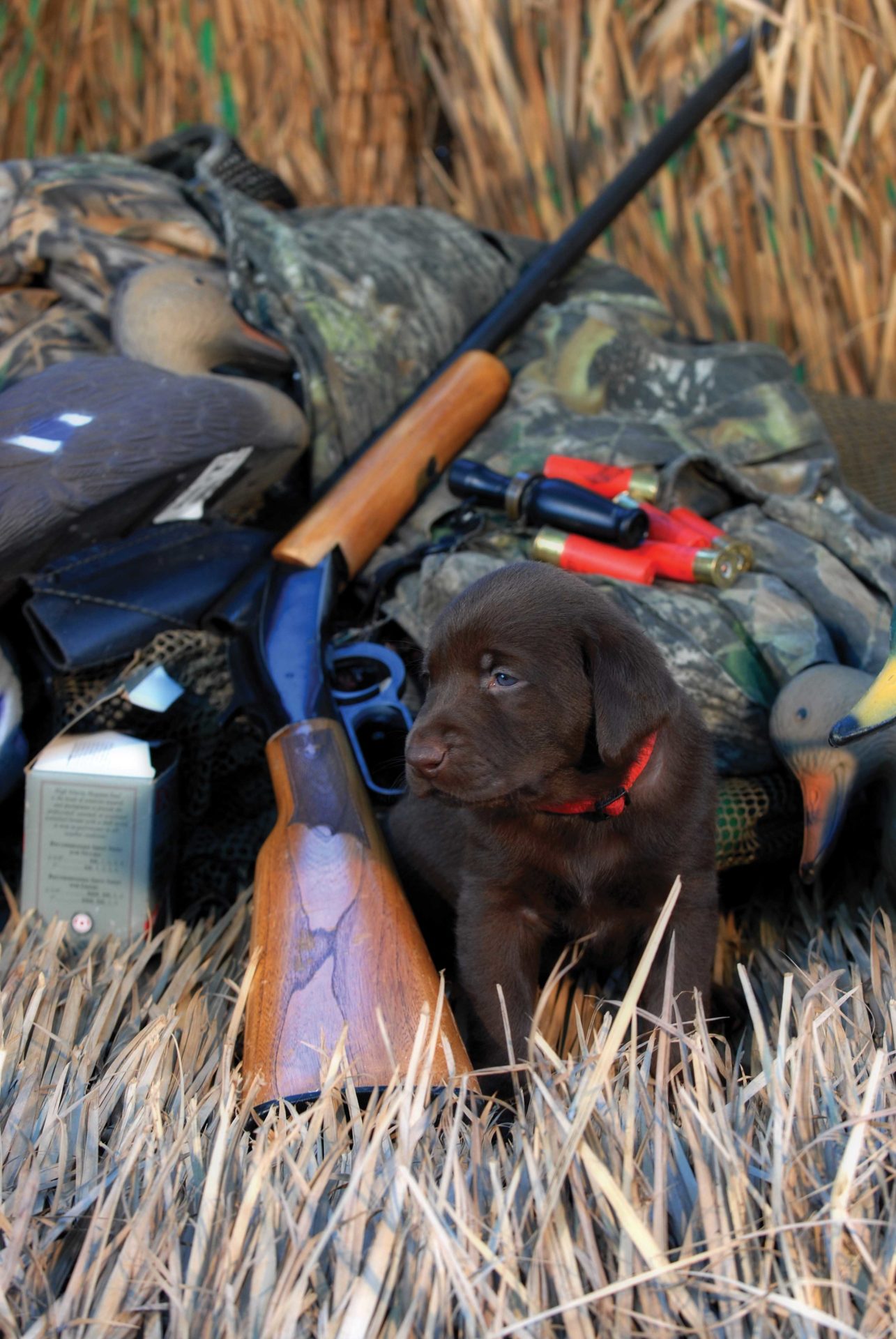 Getting Started
So many questions! Which breed should I choose? How do I find a breeder? Do I choose a male or female? What characteristics do I look for when picking an individual puppy from the litter?
Though my wife and I got our first hunting dog before our kids arrived, we still wanted a family-friendly breed. Many dogs fit this description if well-socialized from a young age, yet there are differences between breeds and individuals. Choosing a breed that best suits your hunting purposes is the first step.
Some breeds are multi-taskers – sniffing out game and retrieving the kill; others are specialists, bred for long-distance tracking or busting small game in the briars. I opted for the versatility of a lab for my first dog. There'll be many kennels to choose from for popular hunting dog breeds, but for other, specialized breeds, there may only be a handful of breeders across the country. It's important to note that for some breeds, there are hunting lines and show lines. At this point, understand that it's essential to choose a breeder with working dogs and a hunting pedigree.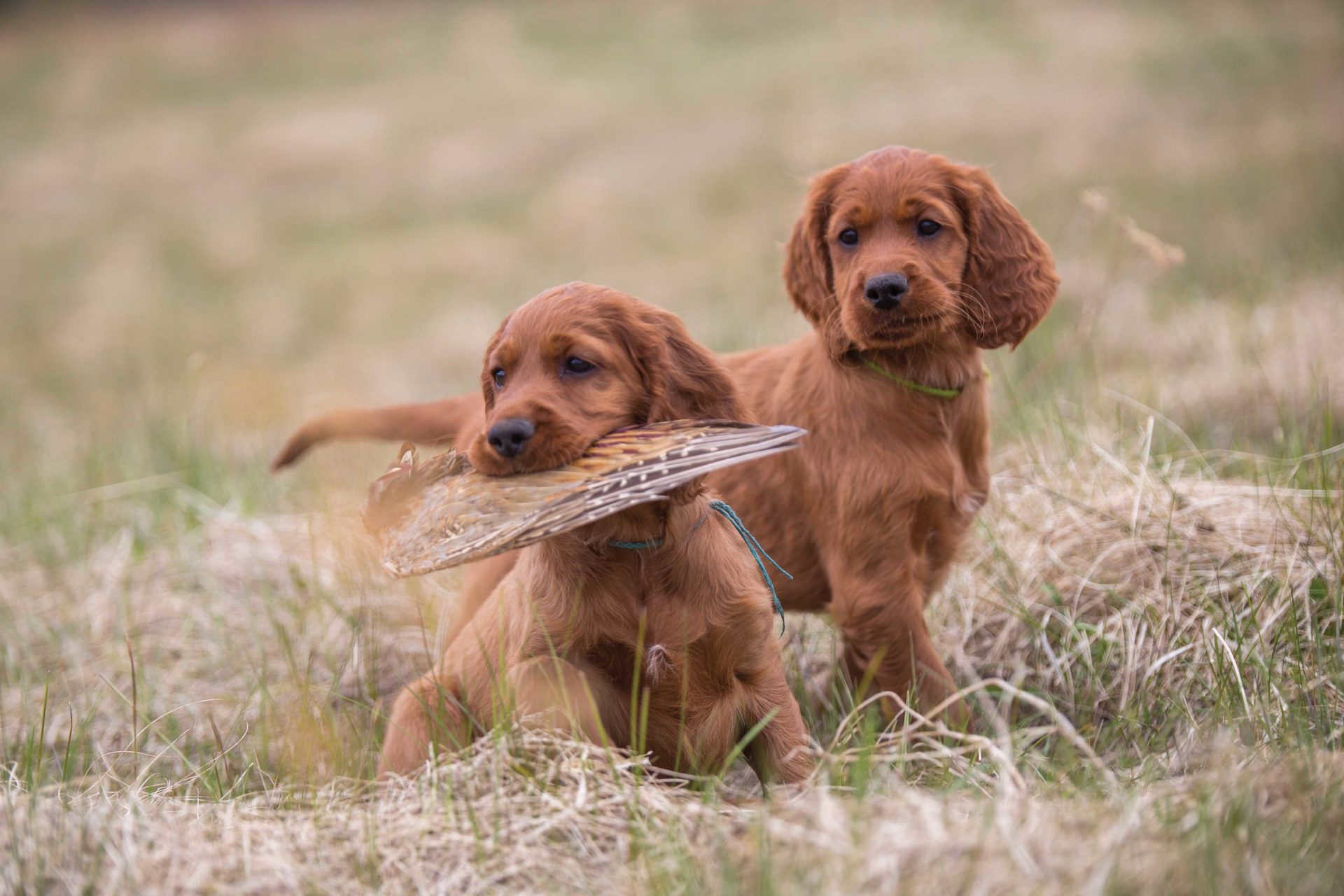 Learn all you can about the breeds that interest you. In researching different breeds, you'll notice that most have a national breed organization that describes the breed and its standards. These organizations usually provide information about local clubs and members. Once you narrow the search to one or two breeds, local contacts are a fantastic resource to answer detailed questions. If you have an opportunity to watch the dogs work at an event, it's time well spent. I found this part of the process extremely rewarding. I attended a few field trials and hunt tests through my local retriever club, and it got me excited about the potential of an obedient and well-trained dog. Those pre-puppy field days introduced me to knowledgeable trainers. After I got my dog, I joined a basic obedience class for retrievers, which proved extremely beneficial to a first-time gundog owner. At first, I was the one who needed the training!
Budget
Gundogs sell for a range of prices. With most things in life, you get what you pay for, which is valid for good dogs – to a point. But like designer labels, some dogs command a higher price because of the number of titles in their pedigree. Does that make them a better dog? Not necessarily. Look for the hunting characteristics and experience in the parents important to your hunting interests and settle on dogs known to produce good pups.
In my opinion, you don't need to break the bank to get a stellar dog, but you don't want to cheap out here either. Pick based on positive genetic traits and good health. Just as a heads-up: a dog with the best genetics in the world may not turn out well if they lack adequate training and consistent reinforcement.
Select A Reputable Breeder
Picking a puppy starts long before the puppy is born. Once you've selected a breed, ask around for recommended breeders from other gundog owners – the best breeders will have a reputation for producing quality hunting dogs. Check out their websites, and if you like their dogs, give them a call. It's vital to select breeders that maintain high health standards and understand the importance of hip/eye/elbow certification. Many breeders offer reasonable guarantees against health defects. If everything else checks out, it may be a worthwhile endeavour to visit the kennel to see the dogs in person.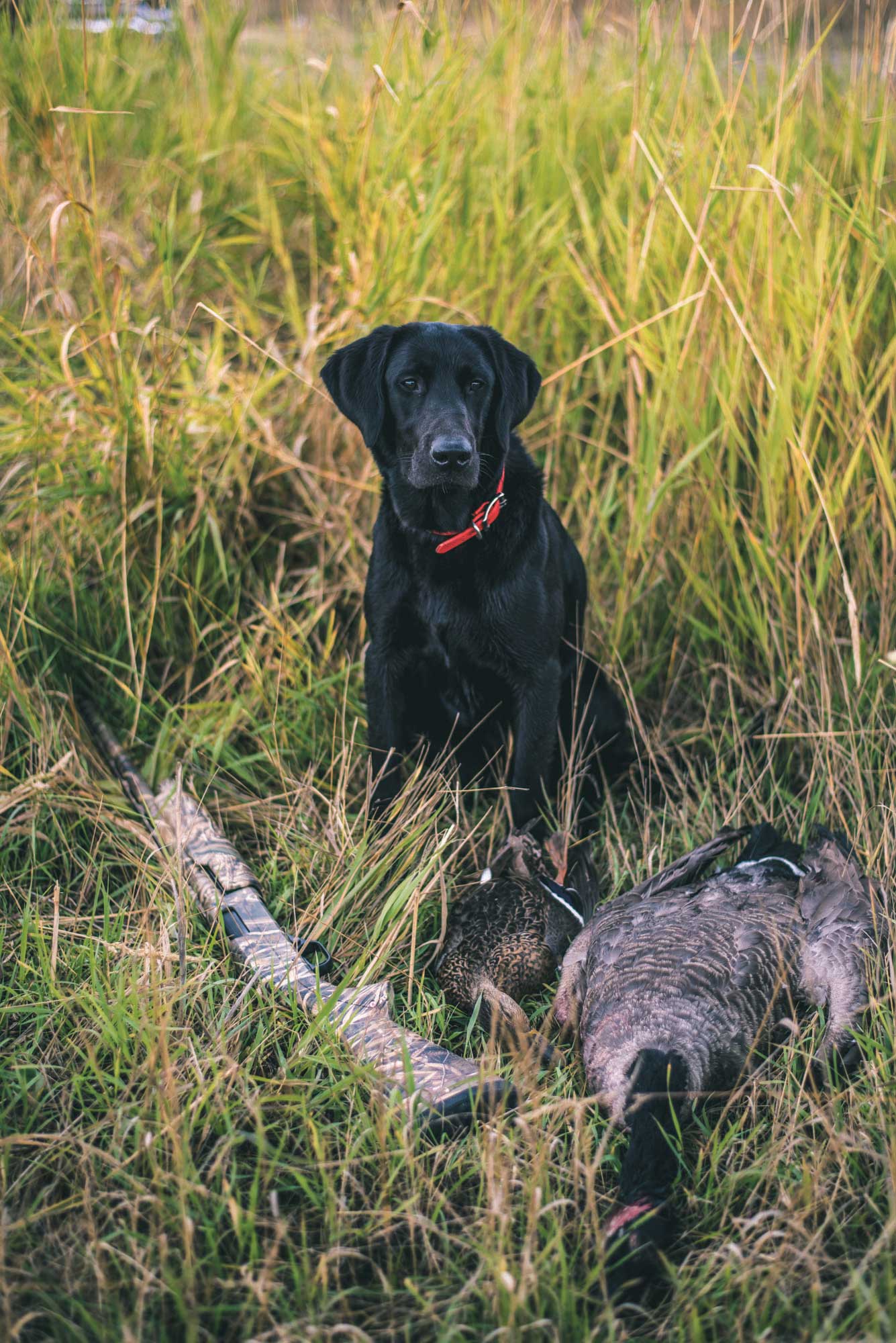 Ask the breeder about deworming, first vaccinations, Kennel Club (or breed) registrations and microchipping – essential steps in a puppy's first few weeks. Also, ask how the puppies are socialized. Puppies that are regularly handled enjoy people and will be much friendlier than those that don't receive attention and affection. A fearful or anxious dog can be a troubling sign that the puppies have not been handled.
The introduction of new scents stimulates developing doggie brains and familiarizes them with a wide range of smells. Even before their eyes are open, pups can identify different smells. Many gundog breeders enrich their puppies' experience and encourage brain growth by introducing new scents regularly throughout the first weeks.
Pick The Litter
Okay, we're making progress – selecting the breeder is the hardest part.
Next up is picking a litter, and honestly, this is the most critical part of getting the gundog with the traits we want. We're looking for parents with proven hunt test or field trial results. Top-notch parents who have produced proven progeny from a previous mating are an excellent choice for future litters. Good genetics pass desired traits predictably from the parents to the offspring, like soft mouth, calm temperament, love of water, good nose and birdiness.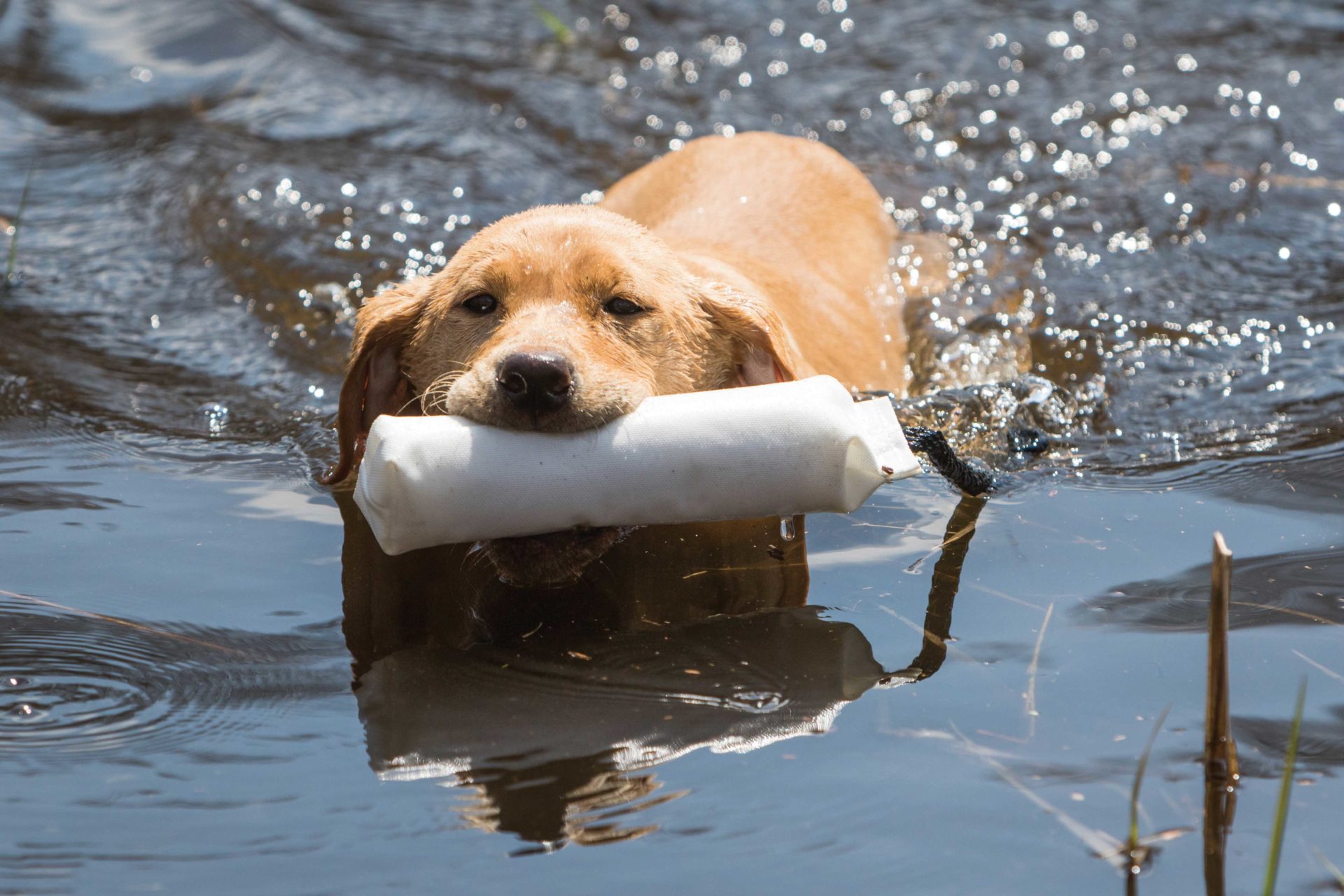 When talking with the breeder, expect the conversation to go both ways. A reputable breeder wants a good fit for their puppies. They might and even should ask a potential buyer detailed questions to see if they're a good fit for the type of dogs they're raising. Some breeders have breeding contracts, others do not. If there are contracts, it's good to chat about those to understand the buyer's and seller's expectations.
Picking the sex of your new puppy mostly comes down to personal preference. There are pros and cons to each sex. If you plan to breed your dog, that's a consideration too. If a litter of puppies isn't in the cards, neutering (spaying) changes hormone production and eliminates heat cycles in females and wanderlust of intact males.
Pick A Puppy
If we've done our part to this point, we could randomly select a chosen sex puppy with a reasonable assurance of an outstanding gundog. But half the fun in getting a new puppy is picking the one which will be yours. Picking your puppy is part science and part gut feel.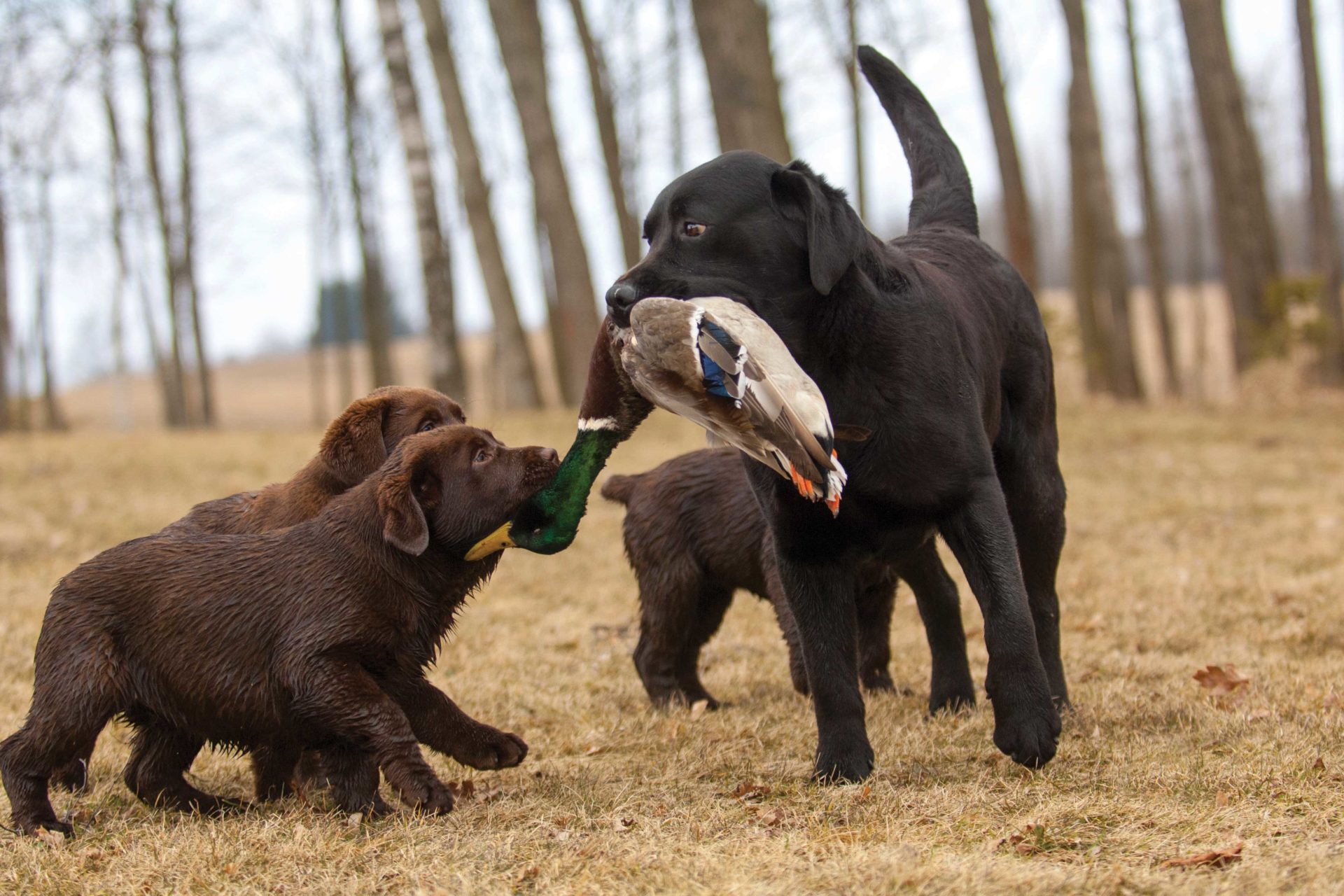 Choosing an individual puppy can be tricky. I like a puppy that's curious but not aggressive and brimful of playful energy. I don't want a bird dog that barks a lot or whines constantly. Some of these characteristics are easy to observe on a visit, while others are not.
My first dog's breeder was a waterfowl biologist. He loved tabulating the litter's growth stats and recording behaviours. We settled on the puppy with a yellow collar, a little black male Labrador retriever, based on these graphs and reports. We arrived on pick-up day, confident we were going home with "Mr. Yellow," but after watching the pups playing with bird wings, we noticed one of the quieter puppies was more interested in the pheasant wing than the others. That curious wing-chasing puppy with a red collar trotted over and nosed my shoes, chewed on and then untied my shoelaces. Well, the rest is history. My gut told me this was the dog for me. And little red – our second choice on paper – turned out great.
Technology has come leaps and bounds since my first puppy. Now webcams and Facebook pages let prospective puppy pickers watch puppies from birth until they are ready to leave for their new home. Many breeders take pride in helping pair individual pups with their new owners' hunting lifestyle. When in doubt, ask your breeder to narrow down the choices for you, since they are the experts.
Once you pick the pup, it is the right one by definition – the pick of the litter – and now it begins, the reward of teaching it how to hunt with you.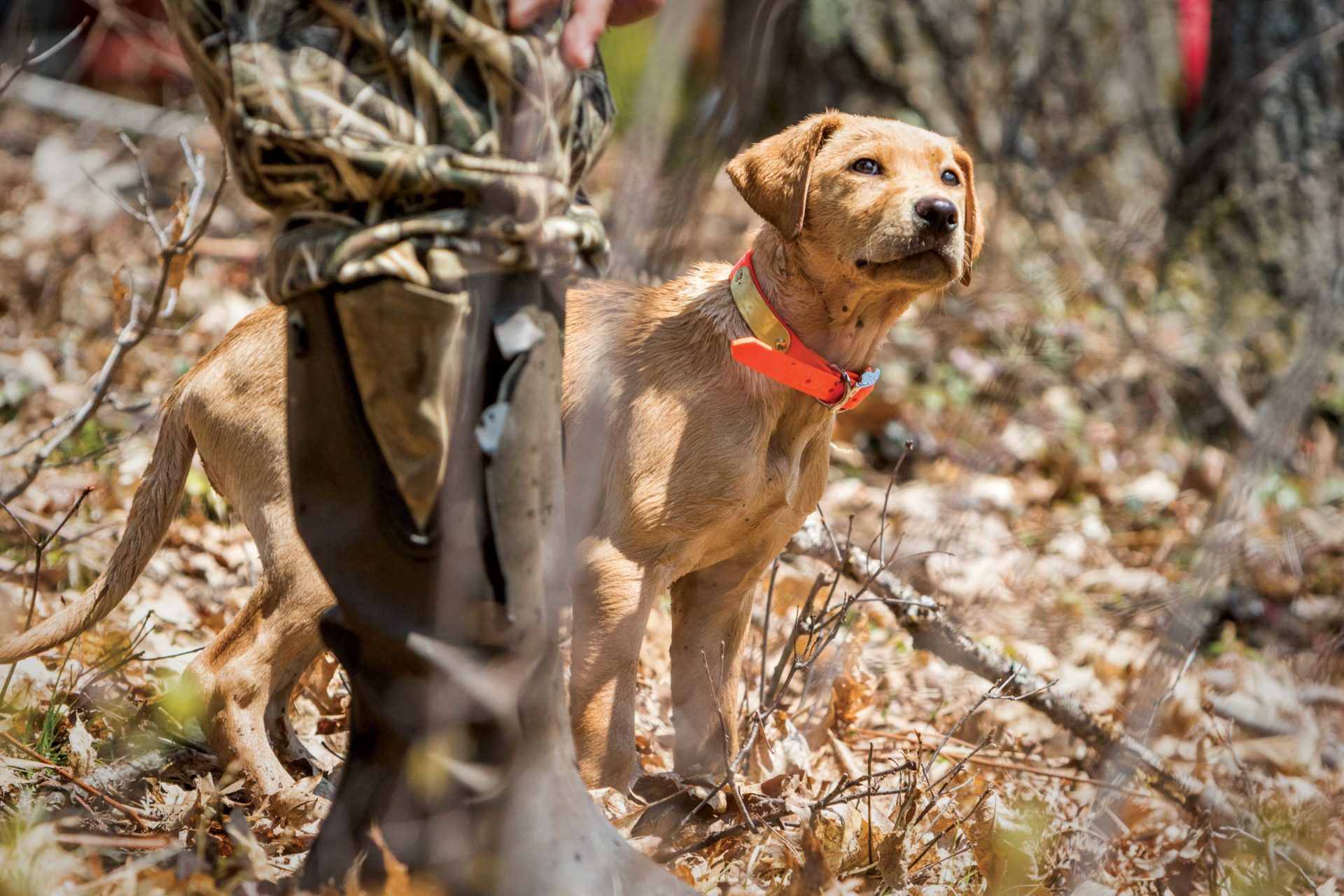 Timing Is Everything
The ideal time to bring a new puppy home is right around the eight-week mark. There is some wiggle room, but not too much. At this point in a dog's life, they are old enough to know they are dogs, but young enough to join their new pack and bond with their new human pack-mates.
Conclusion
Picking a puppy is no easy task. It takes time and effort to research breeds, find reputable breeders, evaluate the litter's parents and choose an individual pup. I spent time learning about hunting dogs and asked the breeder lots of questions. Much of the satisfaction from hunting with a good dog is knowing I played an integral part in its development. And realize that coming home with a puppy is only the beginning. Training your pup to hunt with you is crucial – kindly shaping their raw talent and instinct is necessary, and a great bonding experience for both of you.
The day my first dog charged into the water and retrieved a duck on command was a day I'll never forget. The culmination of time and effort made it all worthwhile!
Now, many years and another dog later, and one more in the works, the hunt has different dynamics. I get pleasure from working in a great partnership with my dog. My canine pal is doing what she was born and bred to do – she lives for the hunt. She was the pick of the litter for me.