Out of all the ways we prepare salmon in our household, from fancy to simple, this parmesan-crusted salmon is the ultimate favourite. This no fuss, no muss recipe (there's no measuring required!) is delicious comfort food at its finest. It only takes a few ingredients and 30 minutes of your time to make. Both myself and my boyfriend have made this for close to 10 years, and it still gets two big thumbs up at the dinner table.
Ingredients
Salmon fillet, skin on
Mayonnaise
Parmesan cheese
Dill, dried or fresh
Salt
Pepper
Method
Preheat the oven to 350 degrees Fahrenheit. Take the salmon fillet and pat dry before placing skin side down on a lined baking sheet. Sprinkle freshly cracked pepper and salt over the fillet – be sure to go easy on the salt (add less than you would if you were just baking the fish plain) because the mayonnaise and parmesan will add some salt. If using fresh dill, chop finely before sprinkling over the salmon. Spread a thin layer of mayonnaise over the entire fillet, and shake parmesan over it all – a thick layer that will brown up nicely in the oven.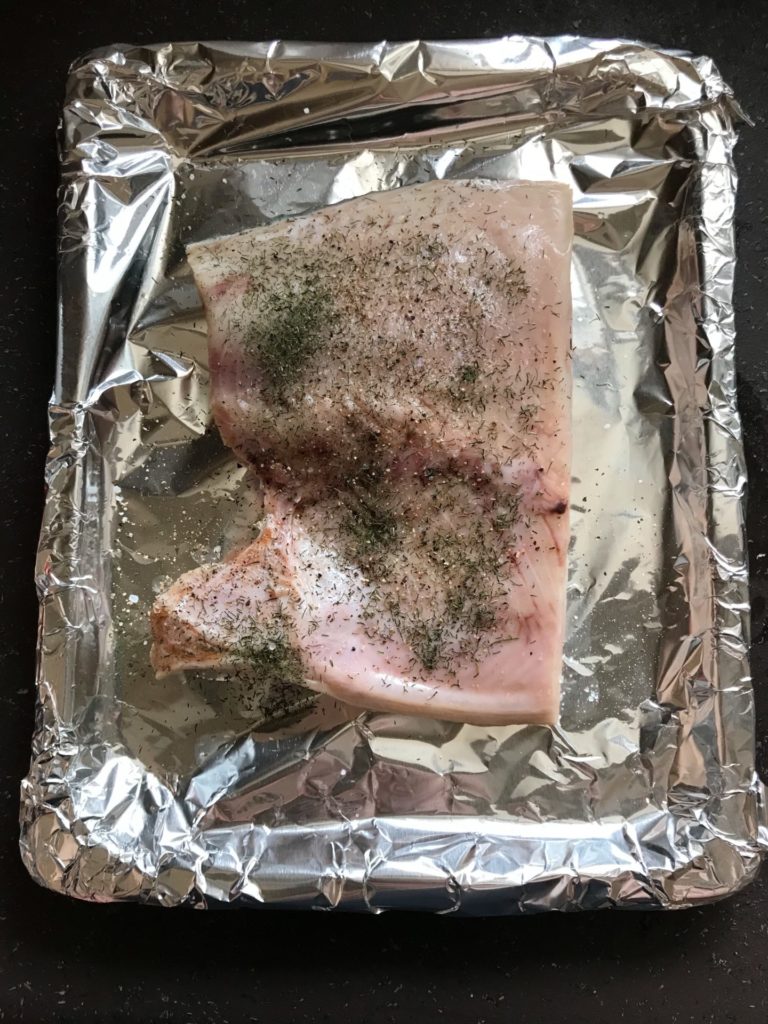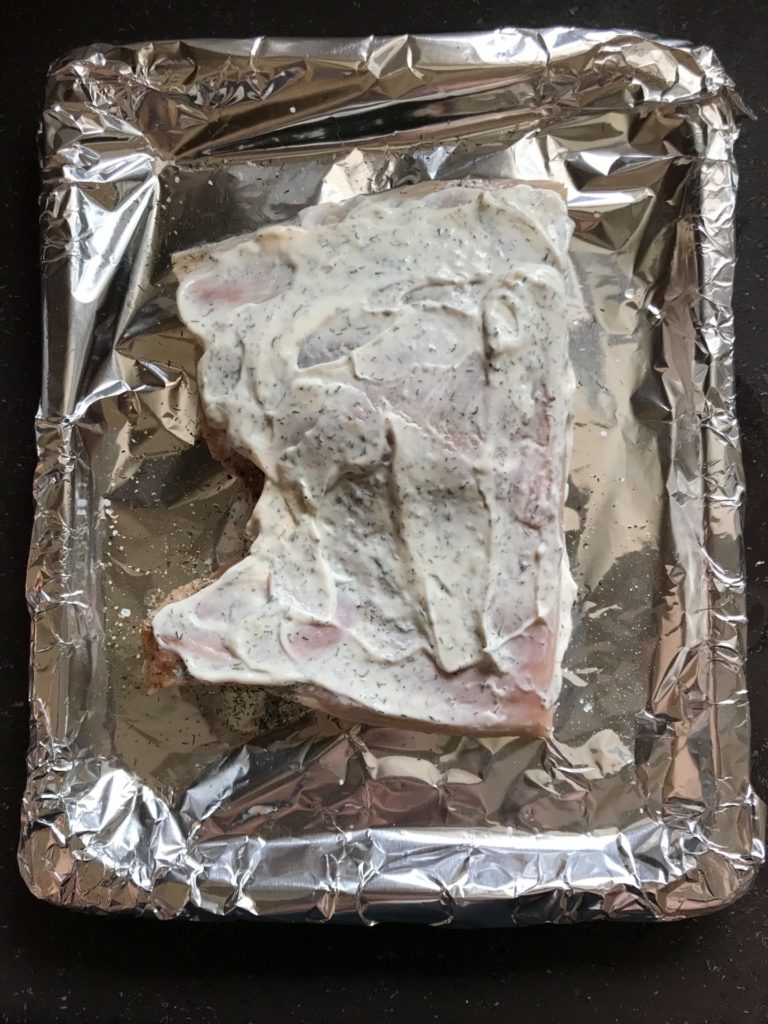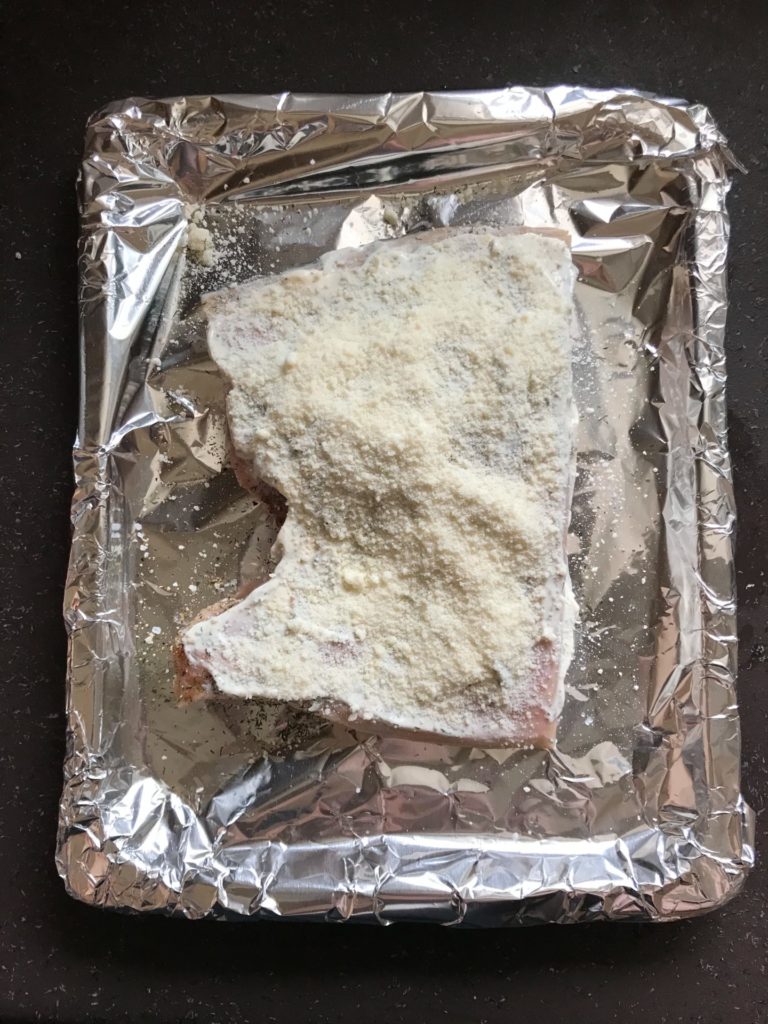 Place the prepared salmon in the oven on a middle rack for approximately 25 minutes. In this time, the parmesan on top should have a nice crust and light brown colour to it. If needed, you can broil the salmon for a minute or two to add more colour. Let rest for five to 10 minutes before serving.