It's everyone's favourite time of summer – huckleberry season! These delicious, dark purple berries are plentiful throughout northern British Columbia. Found throughout a variety of environments at slightly higher elevations, from the middle of coniferous forests to regenerating cut blocks, the location of a good huckleberry patch is a secret worth holding on to. Consider yourself lucky if someone brings you along to pick at their favourite patch!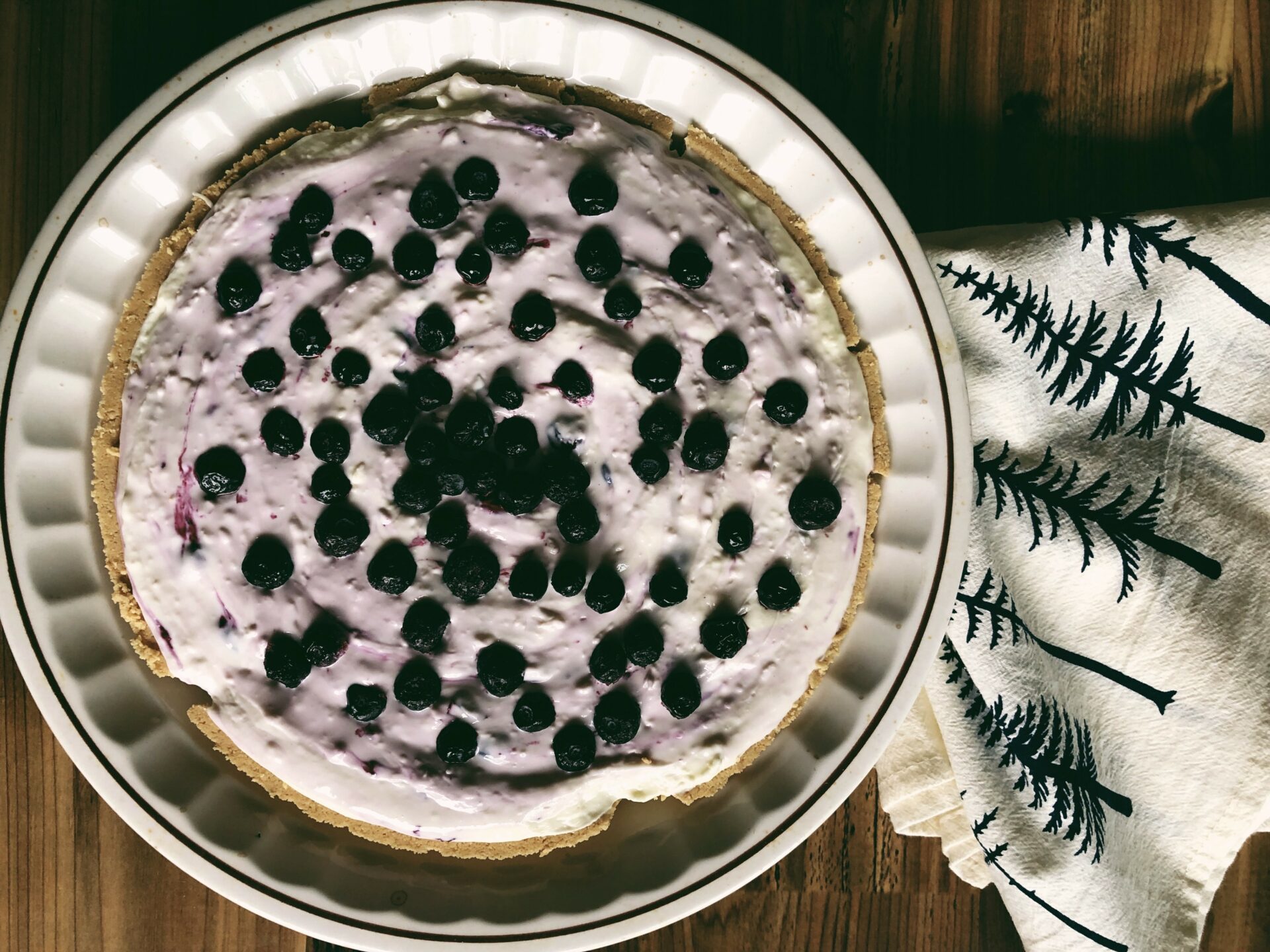 Once you try huckleberries, you will realize why they are such a prized treat, and why they should be worked into every recipe possible. Huckleberry cheesecake is a wonderful marriage of the sweet-yet-tart zip of huckleberries and the creaminess of a classic cheesecake.
This recipe takes only minutes to whip together – and if you have the patience to wait a few hours for the cheesecake to firm up, you will be treated with a dessert that is both tart and sweet at the same time. Bonus points for not needing to use an oven, which keeps your house nice and cool on these hot summer days!
Ingredients
1 graham cracker pie crust
500 g cream cheese
300 ml sweetened condensed milk
1 tsp vanilla extract
1/4 cup lemon juice
1/2 cup fresh huckleberries
1/2 cup fresh huckleberries, for topping
Method
In a glass bowl, use handheld beaters to whip together the cream cheese until soft. Pour in the sweetened condensed milk, vanilla extract and lemon juice, and continue to whip until thick and smooth. Remove 1/2 cup of the cream cheese filling to another bowl and stir in 1/2 cup fresh huckleberries to get a deep purple hue – gently mash the huckleberries to release the most colour. Pour the cream cheese filling into the graham cracker crust, followed by the huckleberry/cream cheese mixture. Gently swirl the latter around with a butter knife, just enough to leave light swirls throughout the cake (feel free to skip this step of making the cheesecake look "pretty" if you just want to get to enjoying it!) Place in the fridge for around four hours to allow the filling to firm up.
When ready to serve, top with more fresh huckleberries and slice into pieces – or just keep it all for yourself!