Camping isn't an activity my family ever did when I was a kid. I grew up on a farm in southwestern Ontario, and my brother and I spent a lot of time outdoors – exploring, hunting, fishing, swimming, dirt biking, and I had horses that I spent a lot of time with. But camping? Never.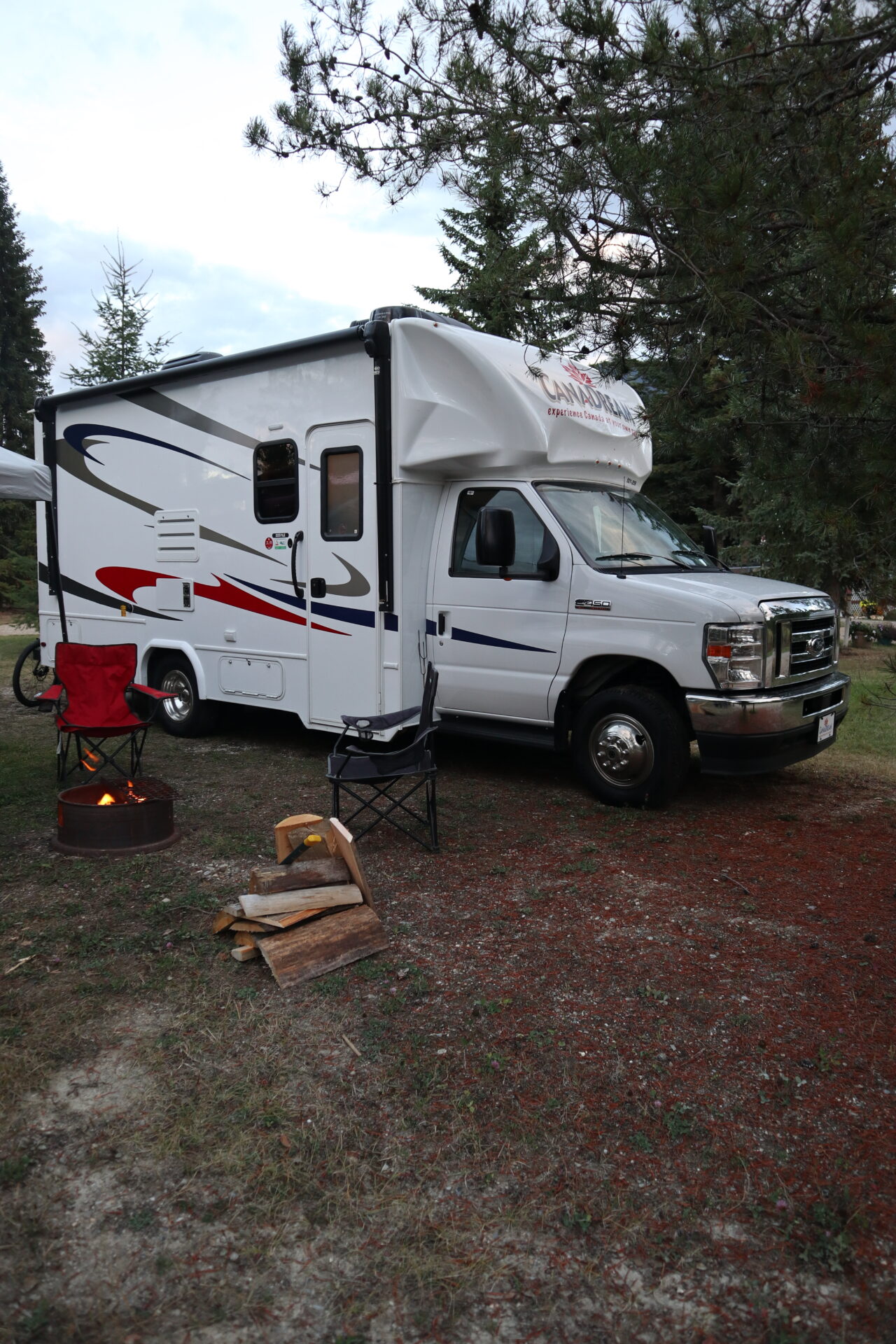 My husband, Jeff, on the other hand, has fond memories of camping with his family when he was a kid, and we have tried camping a few times during the years we have been married. During one particularly memorable trip, a rainstorm blew in and our tent started taking on some water. It was freezing, and I was perfectly happy to throw in the towel and go home. My husband wanted to stick it out. We compromised – I went home, where I had a nice, hot shower and slept in my warm, cozy bed, and he stayed in the tent with the dog, stubbornly freezing. I came back the next morning and we had bacon and eggs over the fire. It was the best of all worlds, in my opinion.
After our son was born, my husband renewed his idea for us to go camping. But packing up a five-year-old boy and sleeping on the cold, hard ground just didn't hold much appeal for me. I know, I know, people take their kids camping all the time. But those people aren't me. I'm not ashamed to admit that I dearly love the convenience and comfort offered by a hot shower and a warm bed.
We wanted to take our boat and explore the fishing lakes around Golden last fall. "What about a hotel?" I suggested. "A hotel? Where's the fun in that!" my husband said. So we settled for what is basically a hotel on wheels, and we decided to rent an RV from CanaDream. CanaDream has a rental location and pick-up in Vancouver, or Calgary and Edmonton if you're camping closer to the BC/Alberta border and that's more convenient. They also have locations in Whitehorse, Montreal, Toronto and Halifax, depending on where your adventures might take you.
Since there would be two adults and one small child going camping, we decided to rent the Super Van Camper, a motorhome that comes complete with a large TV and DVD player; a kitchen with a fridge/freezer, sink and stovetop; a bathroom with a shower, toilet and sink; a queen-size bed; and a dining area that morphs into a double bed. Everything you need, and then some! We opted for the complete rental package, and the motorhome came with dishes, utensils, pots and pans, sheets and towels. All we had to do was move in our clothes and groceries, and a few other camping essentials, and we were on the road.
We reserved a spot at Campers Haven RV & Tent Park near Donald, BC, which had full hook-ups for the RV, a public washroom and showers, laundry facilities, wifi and it was close to all of the fishing you could ask for. We took this trip with some family – Jeff asked his aunts, Isabel and Cheryl, if they wanted to join. They brought their truck and their tow-behind trailer, which worked out great. They were experienced campers when it came to how to work an RV, and they had a vehicle, which meant more exploring.
Our son, Conall, thought travelling in a motorhome was pretty cool, and we simply did our best not to pull into any gas stations or Tim Hortons parking lots where we might get stuck, not having a ton of experience driving a larger vehicle. But besides that, the motorhome handled great and it was easy to figure out.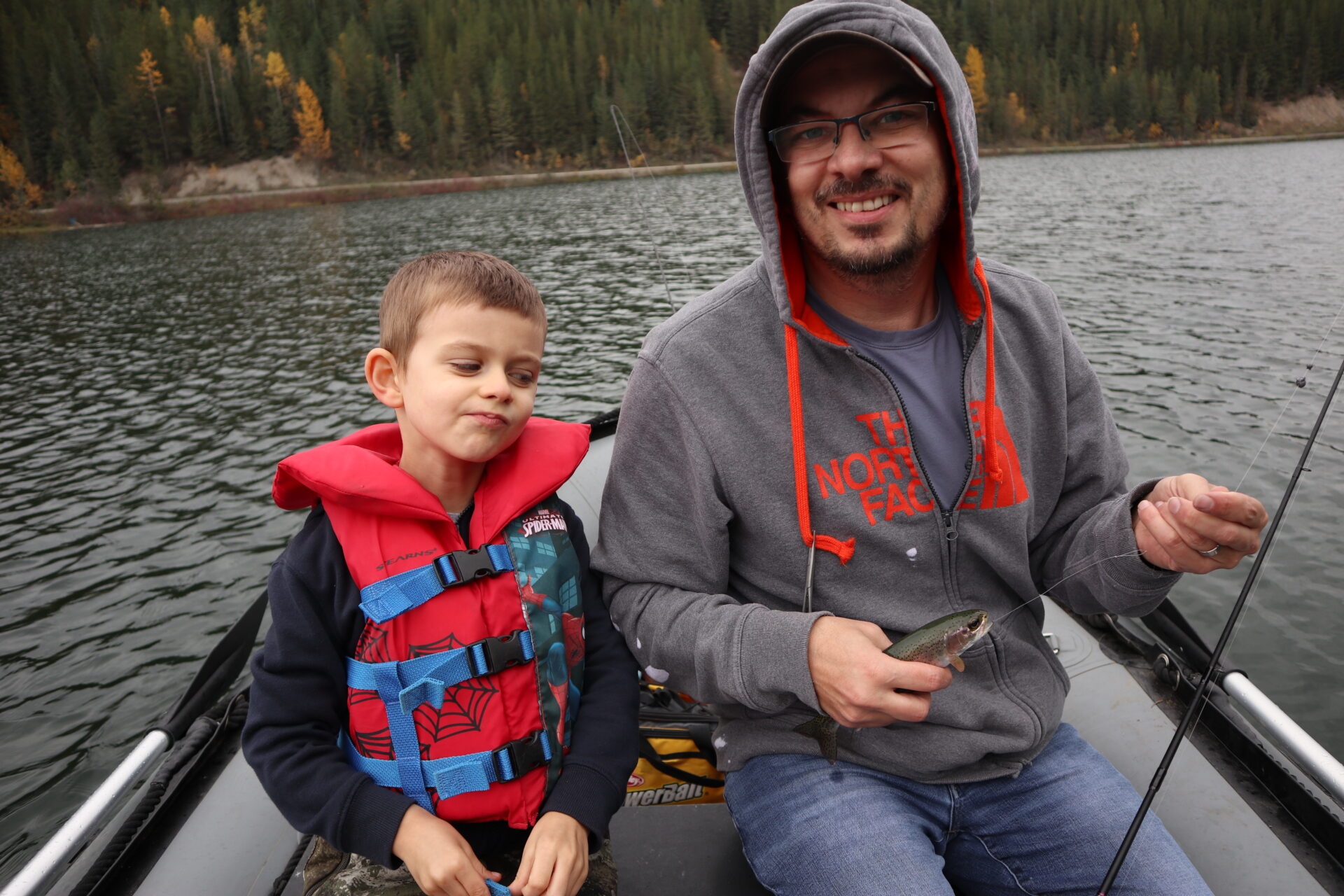 Golden in the fall is a sight to behold. Although we did get some rain during our week-long trip, it was mostly overnight, and the days were beautiful. Not too hot, not too cold out.
During our stay in the Golden area, we explored several fishing lakes – one just a short drive from the campground, where my son caught his very first fish. We also travelled to Mitten Lake, where we were skunked during our fishing trip, but the sights made it all worth it. (Not to mention the sights and sounds of the fish jumping all around us, but nary a bite!) And we also ventured to Susan Lake, which required a pretty long, steep drive uphill until the lake came into view. This is one lake I definitely want to come back to. We didn't bring our boat, since this was a last-minute decision to check it out, but Susan Lake was absolutely stunning.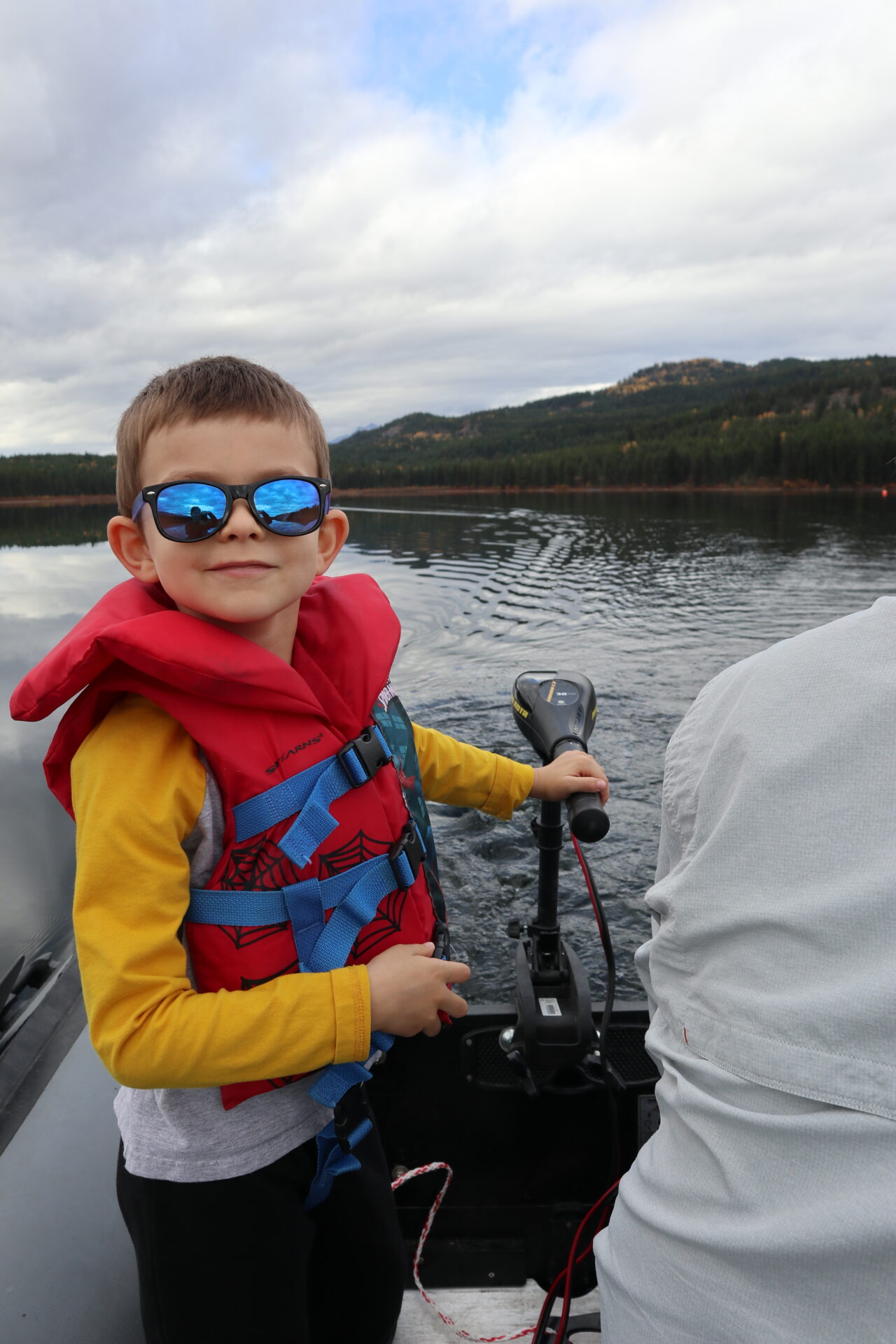 Since some of our fishing adventures ran late, we opted to dine in Golden a few times, choosing the Turning Point Restaurant. The food was always incredible.
Back at the campground, it became pretty apparent those first few days and nights that any future camping I do can only be in an RV. While the rain was coming down outside, we were snug and toasty in the RV, with the heater kicking on every now and then during the night. No one had to venture out into the cold to use the washroom, we were able to cook and wash dishes inside when the rain made it essential. And on the clear nights, we had a blast sitting around the campfire, roasting marshmallows. Like I said, the best of all worlds!
Renting an RV, whether a motorhome like the one we opted for, a larger version, or a smaller truck-bed camper, gives hunters and anglers the option to add a bit of luxury and comfort to their trips, without breaking the bank and buying your own RV. The staff at CanaDream were great to work with – we described our plans and what we needed, and they were more than happy to help us with solutions. CanaDream's website, canadream.com, has a trip planner option that you will definitely want to take advantage of when travelling to a new area. And if you decide you love the RV life so much you want to take the plunge into ownership, CanaDream also sells RVs after their rentals have reached a certain amount of kilometres.
This is truly a way to explore the great outdoors without sacrificing any of the creature comforts of home. Now that's my kind of camping!