With another hunting season here, and another moose draw and tag burning a hole in my pocket, we have been doing our best to work our way through the moose meat that is still in the freezer from last year. This moose burger soup comes together in as little as half an hour, and it makes use of common kitchen ingredients.
Ingredients
1 lb ground moose meat
1 medium onion, diced
2 garlic cloves, minced
3 cups fresh cherry tomatoes or diced romas
4 cups beef broth
Bundle of fresh herbs (sage, rosemary, thyme, oregano)
3 tbsp fresh ground cumin
2 tbsp ketchup
Salt and pepper, to taste
4 cups cooked macaroni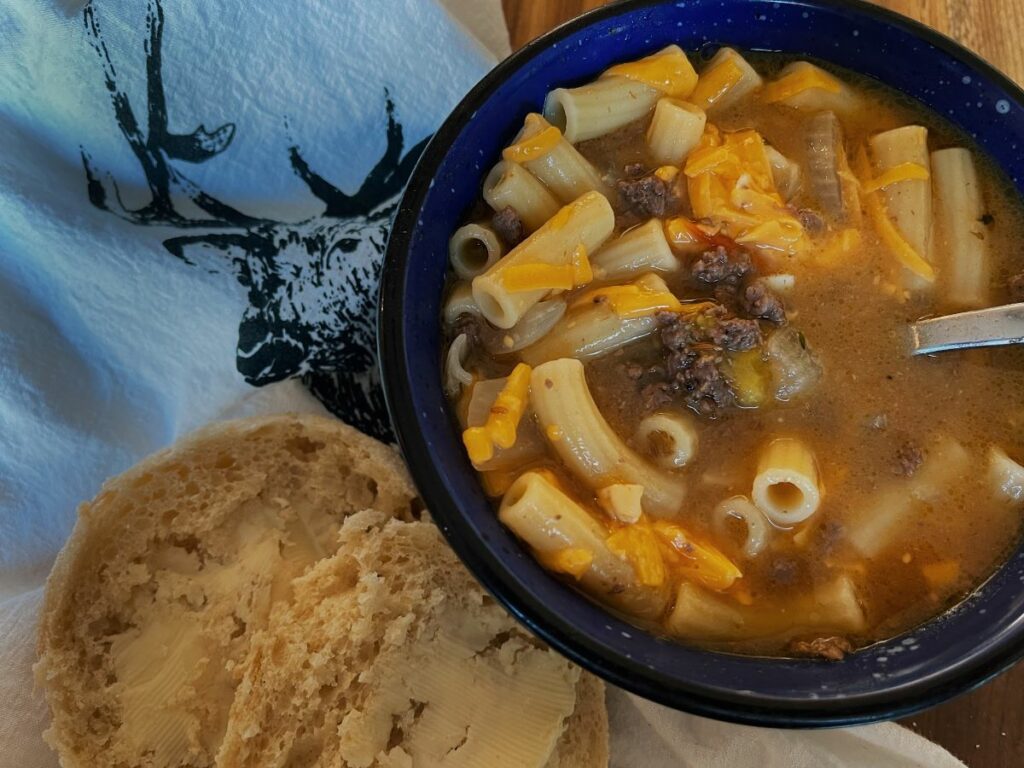 How To
In a Dutch oven, heat up a couple tablespoons of oil over medium heat. Brown the ground moose and remove from the pan. Add the onions to the pan and fry until starting to brown. Stir in the minced garlic and cook for another couple minutes. Add in the remaining ingredients and bring to a boil. Reduce heat to low and simmer for around thirty minutes.
While the soup is simmering, bring a large pot of salted water to a boil. Cook macaroni pasta until al dente (this is important, you don't want the pasta overcooked when it is added into the soup). Strain from water and add to the soup just before serving.
Note: Add some sprinkled cheese on top for an extra kick!