August is a time of abundance. In a province where the seasons can swing from one extreme to the next, it can be inspiring to step into the kitchen and play around with fresh summer flavours that are not as realistic to embrace in the dead of winter. Peaches are at their peak right now, and if you know me you know that I am looking for ways to incorporate peaches in just about every meal.
Wild game and peaches might seem to be a strange combination, but trust me, if you love peaches (and moose!), then you have to try slathering your cut of choice with this chimichurri-style peach sauce. While this has the familiar base of parsley, there are some extra additions that are not necessarily traditional, but still tasty.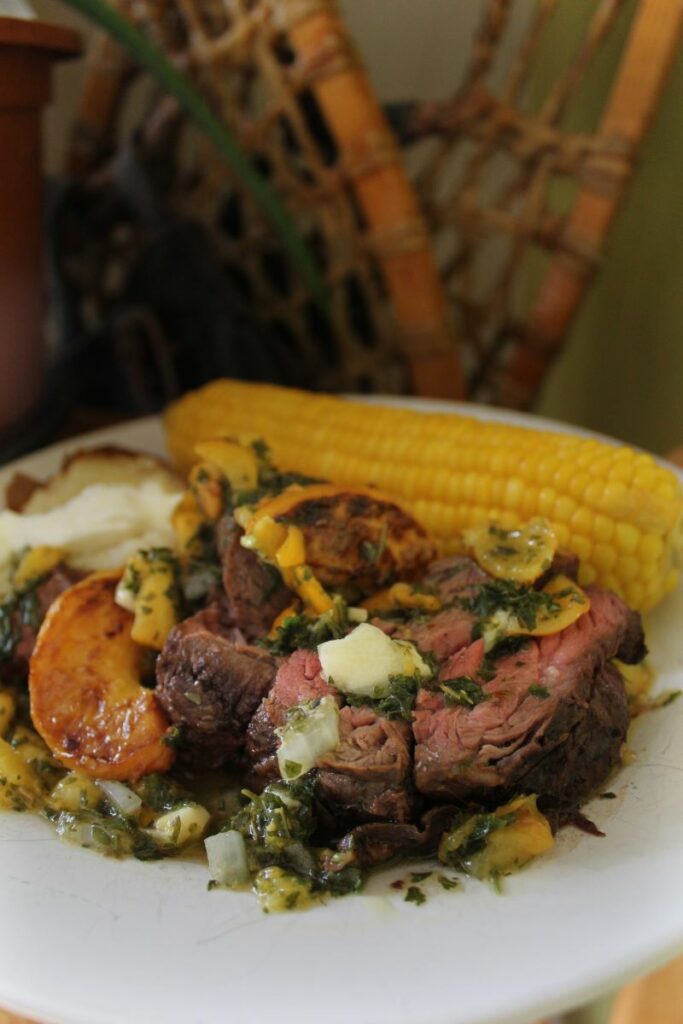 Ingredients
2 medium peaches
1/2 cup parsley, finely chopped
2 tbsp oregano, finely chopped
4 garlic cloves, minced
1/4 cup red onion, finely minced
1 cup cherry tomatoes, diced in half
3 tbsp white wine vinegar
5 tbsp extra virgin olive oil
1 tsp chilli pepper flakes
Juice from half a lime
Moose back strap (or whatever cut you prefer!)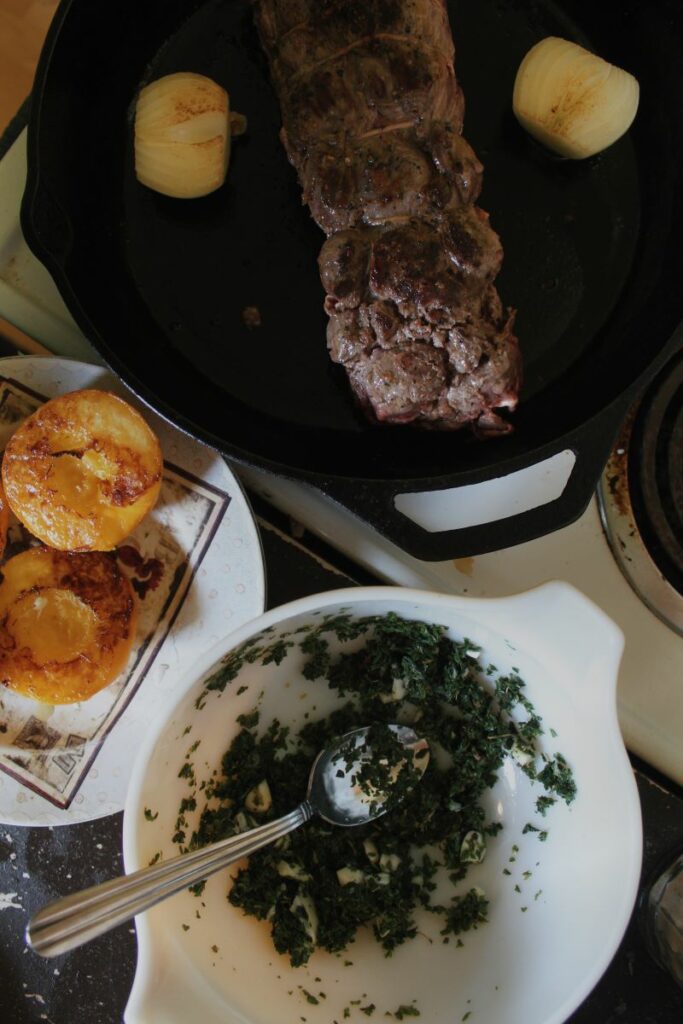 How To
In a cast iron pan, heat a tablespoon of olive oil. Cut the peaches in half and fry in the pan until browned. Remove from heat.
Prepare your moose meat for cooking. Season with salt and pepper. For back strap, I like to keep it simple and sear in a pan on all sides until browned and then place in 350-degree-Fahrenheit oven until medium rare.
While the back strap is cooking, prepare the chimichurri by combining all the ingredients together in a bowl. Finely chop the seared peaches and add to the sauce. When the moose meat is done cooking, slather the chimichurri sauce on top and serve.