Bubba Blade 9-inch STIFFIE Filet Knife

Nothing beats the confidence of knowing that your filet knife is reliable. For $59.99 this one offers just that!
When it comes time to fillet a big fish there are a few things you don't want. You don't want to get halfway down the ribs of a big cod and have the blade wander away from the backbone because your knife didn't have enough, well, backbone. You also don't want the knife to get dull halfway through so you look like a third rate magician sawing through a box full of showgirl and you don't want your knife slipping in your hand and giving your buddies the opportunity to call you "Stumpy" the rest of your life. The Bubba Blade STIFFIE isn't going to do any of those things.
The STIFFIE has very little flex in the blade and the specially tapered sushi-chef style edge is going to allow you to perform very thin cuts. The blade is Teflon coated and glides effortlessly through fish or meat. Hand sharpened to a razor edge with a non-slip handle that stays grippy when wet and guards to protect your fingers, this is a knife you will treasure forever.
Go to their website at www.bubbablade.com
Leech Eyewear Polarized Glasses
Even in winter, polarized glasses are a real asset. For around $83 you can't go far wrong gifting these handsome glasses.
We all know the value of polarized, 100% UV protective, sunglasses on the water. With polarized glasses you can see more fish and bottom structure and (polarized or not) your buddy's errant cast is less likely to do you permanent damage. Blocking the amount of UV entering your eyeball is surely something you will thank yourself for in later life.
Those are all great reasons for buying a pair of Leech Eyewear's Storm glasses. But, let's be real here, the real reason you want a pair of these bad-boys under the tree Christmas morning is that they look awesome. Classic pilot styling with a little modern angularity means you hit the water looking like one tough hombre. Go ahead and tell your wife you want the protection and improved vision that comes with the glasses but you're going to need to find your own reasons to justify the Stetson and black leather gloves you bought with them.
Find yours at www.leecheyewear.com
Camillus Knives Parasite 9.75 Fixed Blade Field Dressing Knife
For $69.95 I should probably just get one of these for every hunter on my list…
How many times have you wished you had a really good quality fixed-blade knife with a gut-hook, a skinning blade and an extra trimming blade tucked away in the handle for the delicate stuff? Well, me neither really, but now that I know they are out there I have to have one and you will want one too.
Camillus knives are known for their quality and durability and the new Parasite knife is no exception. The 4.25-inch high polished AUS -8 blade is nicely balanced by the glass-filled nylon handle and the razor sharp trimming blade that tucks away until you need it. The Parasite includes a ballistic nylon sheath and a lifetime warranty.
Take a look at www.camillusknives.com
Fenix HP25 Headlamp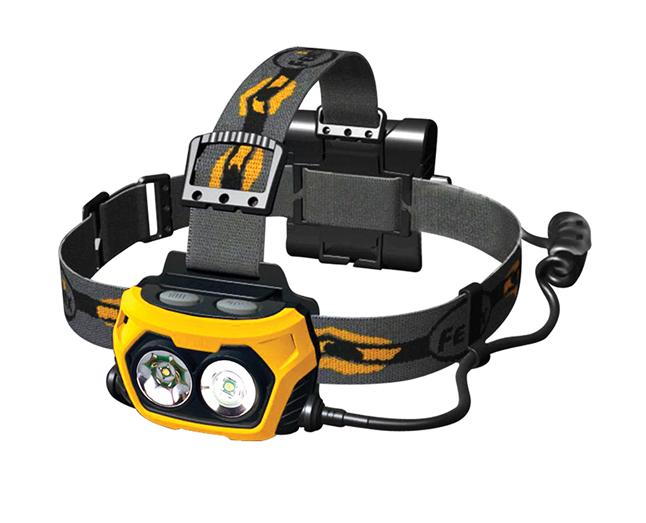 This is the perfect gift, one of those things that you never really think about needing…until you need it. I might buy one for myself at the great price of $69.95
When "one more cast" turns into 20 and the path back to the truck starts to look like a black hole in the jungle full of large starving predators with poisonous snakes hanging from every tree-branch, you will be happy you brought your super-bright, long-lasting Fenix headlamp.
The HP25 has two dedicated light sources to deliver flood and spot combinations up to 360 lumens from four AA batteries. With a beam distance of up to 153 metres and a run-time to nine days, you won't regret buying a quality light like the Fenix HP25.
Check them out at www.fenixlight.com
Hotcore Sleeping Bags – Roma 200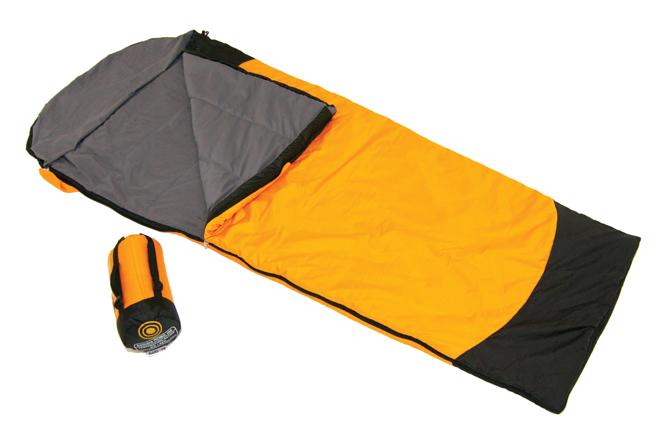 This might be just the greatest bag for a winter's night under the stars – good to -10° for $89.99…
Nothing beats walking into a little known lake with everything you need for a comfortable night strapped to your back, unless of course everything you need weighs more than you do and the pleasant walk to the lake turns into the kind of never-ending death-march that your grandfather told you used to happen every day on his trek to school. If you want to lighten that load and still be comfy-cozy warm pick up a Roma sleeping bag from Hotcore.
Weighing just 2.8 pounds and rolling into a package only slightly larger than a decent sized thermos, the Roma 200 will keep you comfortable all the way down to a crunchy negative 10-degree morning. A brilliant pillow compartment sewn into the bag's extended bottom allows you to turn your fleece or whatever you have handy into a fluffy pillow that won't unravel and leave you strangled by sleeves when you wake up.
Check them out at www.hotcoreproducts.com
Rajeff Sports Airflo Super-Dri Fly Line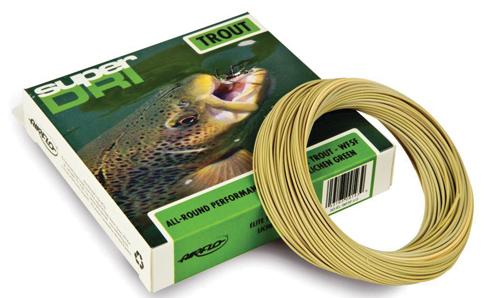 The long rumored, high floating, super slick fly line from Airflo has finally arrived. Coated with a new nano-engineered hydrophobic coating, the Super-Dri repels water to float higher than just about any other fly line. The line also repels dirt and grime so that even after a long day of fishing the scummiest pond the line still feels slick in your fingers and lifts and mends like you just cleaned it.
The Super-Dri features Zone technology, which, in normal-speak, means this line is supple and it stays supple in all conditions therefore resulting in greater line speed and shootability.
Check out the new Super-Dri at www.rajeffsports.com
Rapala Sportsman's 30 Chair Pack/h2>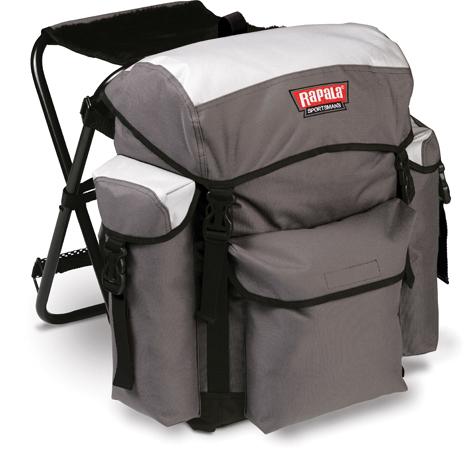 Who doesn't want to take a load off en route to that awesome secret lake? I know I often do! For $50 that's your option here.
If you have never watched a fisherman trying to squeeze into a pair of waders–that fit just fine last year–at the side of a river while standing on a rock and holding himself steady with a creekside twig, then you have missed one of nature's most entertaining displays. If you have been that guy, and most of us have, I feel your pain brother.
Here is something that will get your gear down the trail and give you somewhere comfortable to sit while you gracefully try to fit an XL fisherman into size L rubber pants. The Sportsman's 30 by Rapala holds 30 litres of gear and has its own built-in chair. Spacious side pockets put your thermos and bear spray right where you want them and the chair offers support to the whole load so you don't feel like you have Santa's sack on your back.
They can be found at www.rapala.ca
Scotty Portable Camera Mount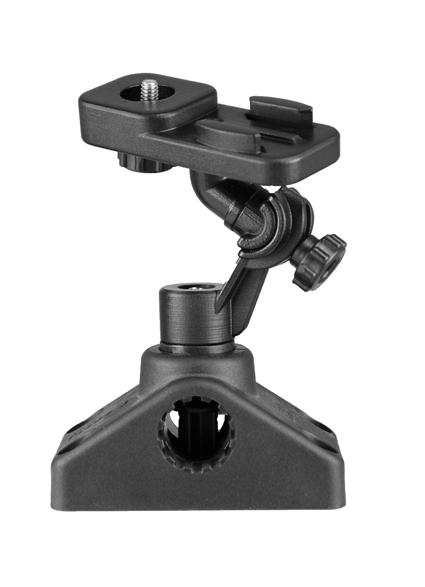 It's all about making memories and this little contraption makes capturing those memories just a little easier. At $38 this is tough to leave in the store!
Every fisherman wants to immortalize his fish, especially when you can send that picture in to BC Outdoors Sport Fishing to be admired by sportsmen everywhere. That's all well and good but how do you get that shot while you are fishing by yourself without having to watch your new waterproof sportscam sink into the depths where you aren't ever going to get it back? That's when you need the Scotty Portable Camera Mount.
Now you can attach your camera to the same mounts that you use to hold your anchors, cup holders and fish finders and never worry about your camera again while you get that perfect shot. Twist it, turn it, point it wherever you like, at the end of the day, you will still have your electronics and possibly a chance at seeing your smiling face in the pages of this magazine.
Take a look at www.scotty.com