I can't remember the first time I tried prawns. All I know for sure is that, as a little girl, myself and my cousins would inhale one of those store-bought prawn rings in under five minutes. No cocktail sauce required. And after going prawning out of Kitimat for the first time, I can tell you for certain that May 3, 2017, was the very last time I ever craved frozen prawns out of a package.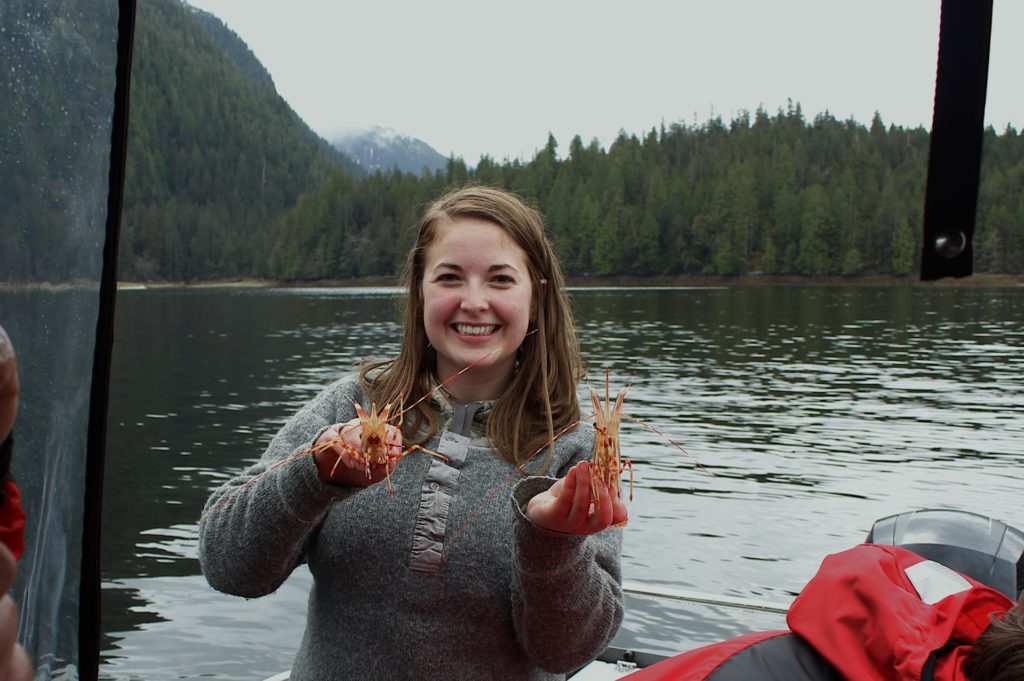 Early season ocean trips are always a roll of the dice when it comes to the weather – and the first week of May down the Douglas Channel was no exception. With our heads filled with visions of spot prawns and Dungeness crab, we threw our traps and over 1,000 feet of rope into the boat, loaded the truck with camping gear, and hooked onto the trailer to make the five-hour drive to the ocean. The forecast called for a lot of rain, but the allure of those sweet, juicy spot prawns inspired optimism that our rain gear would be skookum enough to fight off the downpour. Spoiler alert: 80 millimetres of rain made our rain gear look pretty wimpy.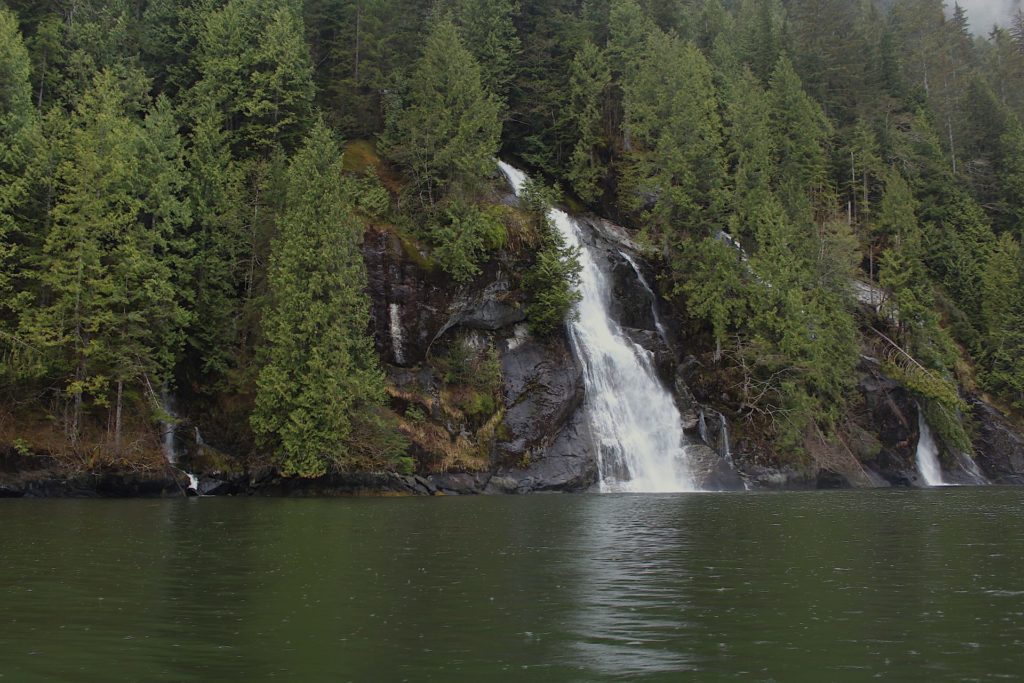 As novice prawners, the four of us had absorbed as much information on recreational prawning as possible. What time of year to go, what type of structure to look for on the charts, what depth to set the traps at, what to use for bait, what style traps work the best… there were plenty of theories getting tossed around the boat as we set off from MK Bay.
In the interest of learning, we had the perfect set-up for testing our theories. Half of the boat believed that earlier during the season, shallower depths would be best, while the other half believed that the deeper we set the traps, the better. So, armed with our multiple theories, we narrowed down our target to a deep bay, with cold freshwater cascading down the rocky shoreline. In the spirit of experimentation, we sent our traps down around 300 feet deep, weighed down with additional weights to help minimize trap movement, with a tin of cat food and a bait container filled with bits of ground salmon spine, herring and other stinky deliciousness. My uncle sent his traps down close to 500 feet (sorry Uncle, I'm unveiling your unlucky techniques to the world!) and had his bait containers filled with a commercial prawn bait.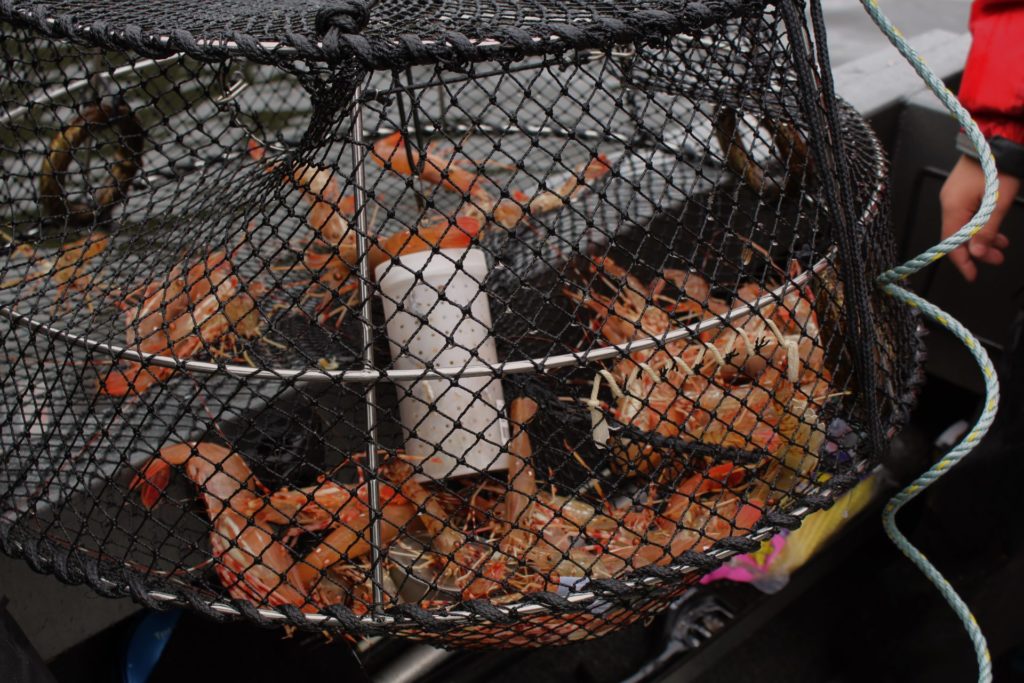 In the interest of making a long story short, our first experience of a prawn-centric ocean trip was a rollercoaster of emotions. We had a beautiful, sunny May day, we endured a torrential downpour that left us soaked to our bones, and had to hide out in the Sue Channel for an afternoon when the wind blew up so badly it made it impossible to be out on the open water. We experienced the joy of pulling up traps filled with spot prawns (the ones set at a shallower depth, FYI) and the disappointment/humorous side of watching my uncle pull up his prawn traps basically empty (once again… sorry, Uncle!).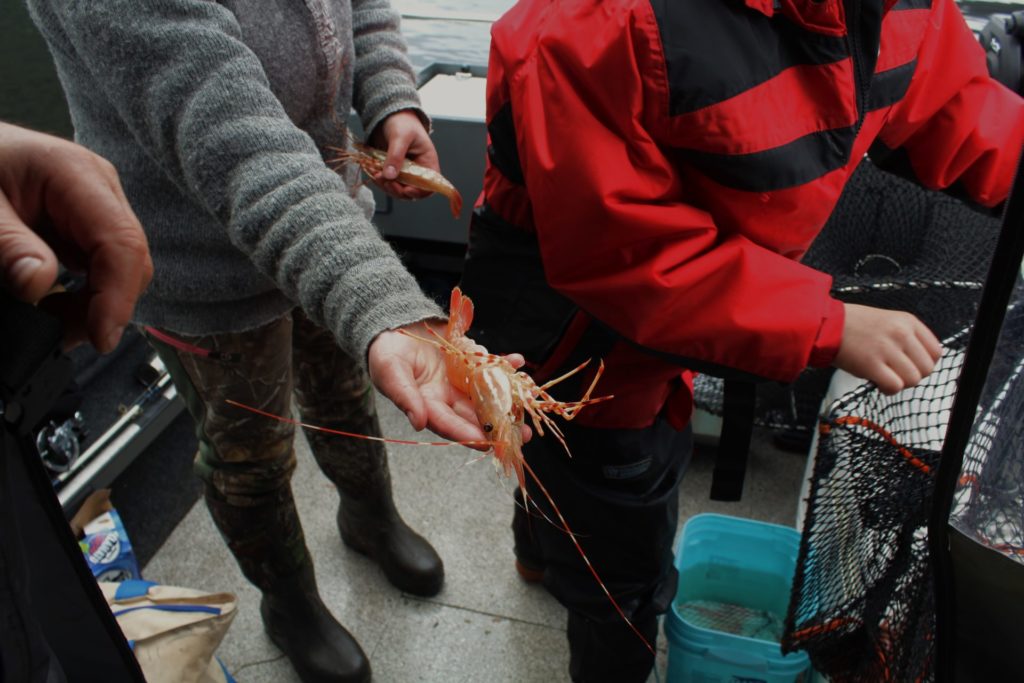 Now that I've been spoiled with fresh prawns, I can't stomach those available-year-round, store-bought frozen prawn rings. Instead, I'll savour them fresh from the ocean, fried up on the shores of the Pacific. No cocktail sauce required.