As a child, Sunday morning pancake breakfast was a staple in our household. Dad would put on some Stan Rogers, we would have a little dance party in the living room and as a family we would whip up some pancakes on the griddle. It's a tradition I try to carry over into my busy adult life – and although we might miss a Sunday here and there, it's still something I look forward to nearly every weekend. These are easy to make at home or while out camping.
Ingredients
1 ½ cups flour
2 tbsp cane sugar
1 tbsp baking powder
½ tbsp coarse salt
1 egg
2 tbsp vegetable oil
1 ¼ cup milk
½ tsp vanilla
1 cup of huckleberries, fresh or frozen
Method
In a large mixing bowl, combine flour, cane sugar, baking powder and coarse salt. Set aside. In a smaller mixing bowl, whisk together the egg and vegetable oil, then add milk and vanilla, whisking until combined. Make a well in the dry ingredients and pour wet ingredients into it. Stir until everything is just combined (don't overmix!) and then fold the huckleberries into the batter. Set to the side for around five minutes.
While you are letting the batter rest for a few minutes, preheat your skillet. If you're using an electric griddle, 350 degrees Fahrenheit to 375 degrees Fahrenheit seems to work well; if you're using your stove, medium to medium-low does the trick. Once your skillet is preheated, pour out your batter. You will know when the pancakes are ready to be flipped once the surface starts to get little bubbles in it.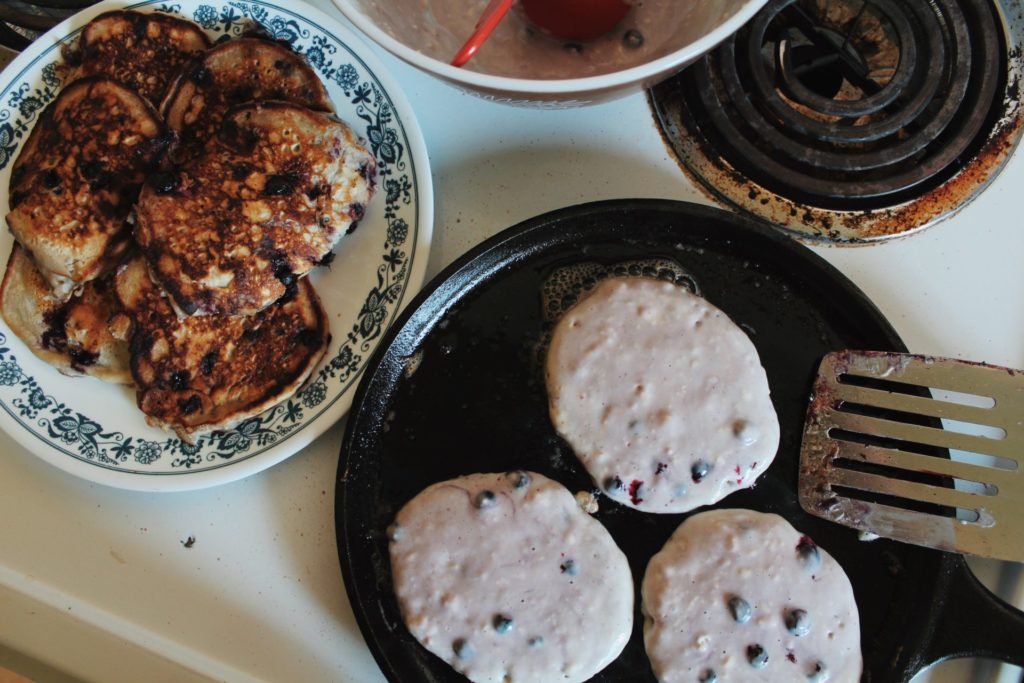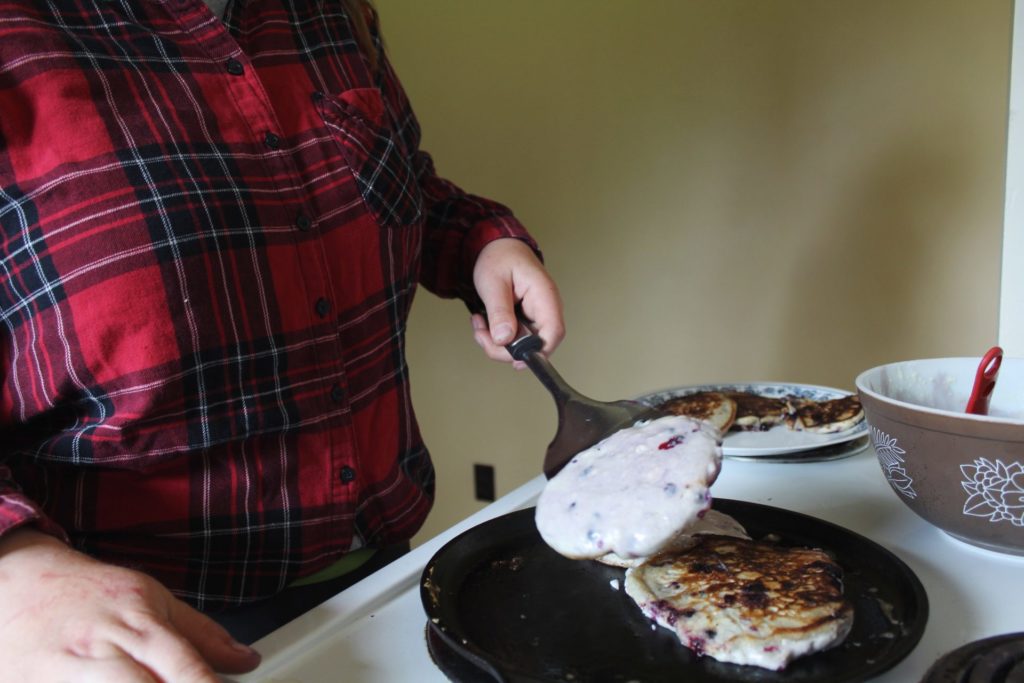 To serve, drizzle the pancakes with maple syrup or with an over-easy egg on the side. You can double or even triple this recipe to serve a crowd.