Growing up, I always had a few friends who would be absolutely disgusted when they took a big bite of a chocolate chip cookie, only to discover that there was not chocolate, only raisins or other fruit. This recipe is not for them. But for those of us who enjoy a treat, without the big sugar rush, these huckleberry oatmeal cookies are the perfect blend of sweet and tart, and to top it off can be made in under 30 minutes.
This recipe makes one dozen extra large cookies or two dozen average cookies, which will store well in an airtight container for up to a week.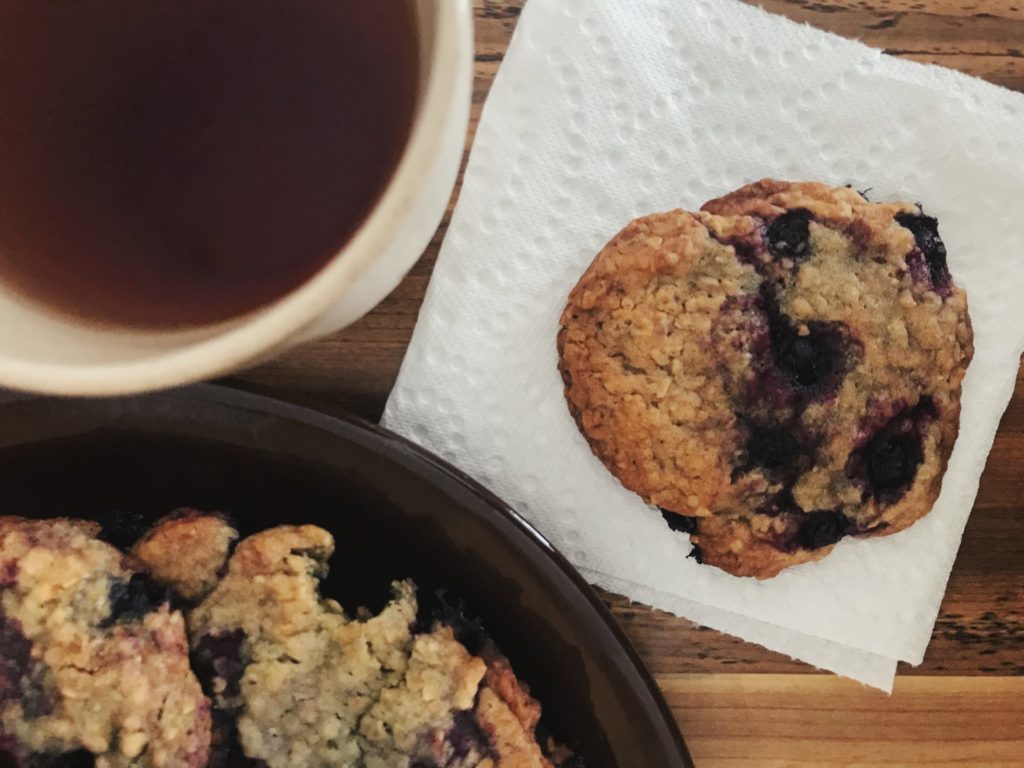 Ingredients
1 1/2 cups all-purpose flour
1 1/2 cups quick rolled oats
1/2 teaspoon baking soda
1/4 teaspoon salt
1/2 cup butter, softened
3/4 cup packed brown sugar
1/2 cup cane sugar
1/4 cup vegetable oil
1 teaspoon vanilla
1 egg
1 1/2 cups huckleberries, fresh or frozen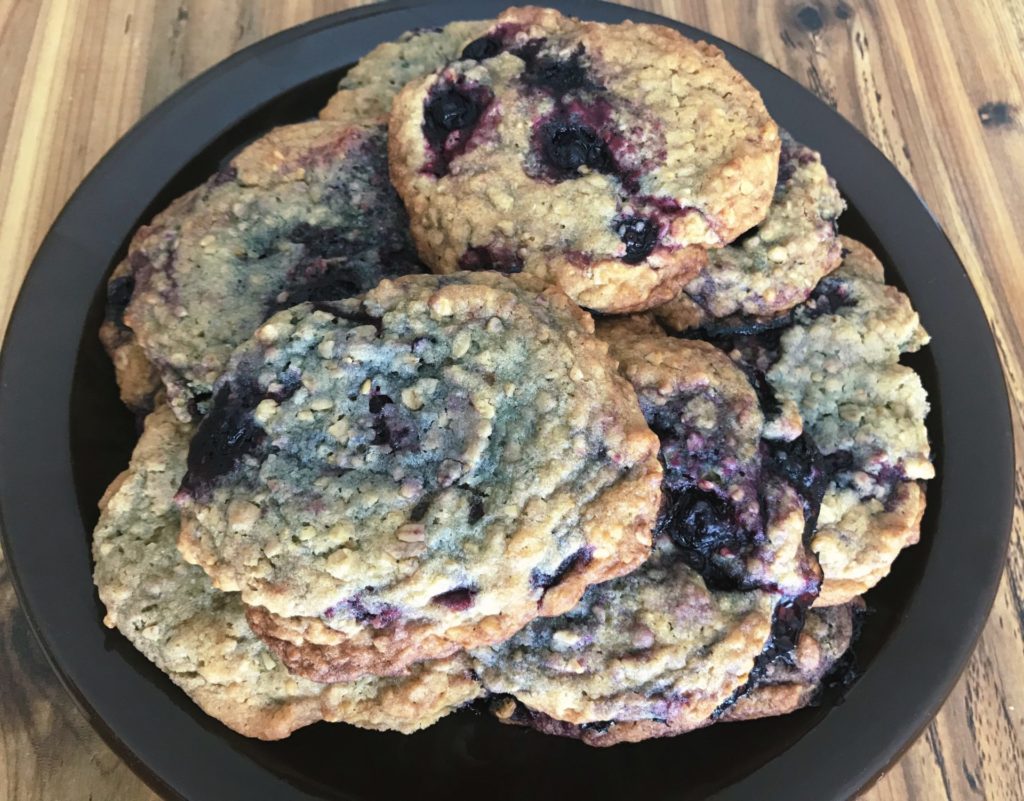 Method
Preheat oven to 375 degrees Fahrenheit. Prepare two baking sheets by lining with parchment paper.
In a medium bowl, combine flour, rolled oats, baking soda and salt. In a large bowl, mix softened butter, both sugars and vegetable oil, and cream together. Add vanilla and egg and beat until smooth. Mix half the dry ingredients into the wet with a wooden spoon, and then combine the second half of dry ingredients in with the wet. Once all the ingredients are thoroughly combined, gently fold in the huckleberries, being careful to avoid crushing them (if using frozen huckleberries, you do not need to let them thaw before use).
Scoop cookie dough onto the parchment paper lined baking sheet. Press the balls down to about one inch thick and then place the baking sheet into the preheated oven. Bake for 12 to 13 minutes for a moist cookie, or 15 minutes for a crisp cookie. When the baking sheet comes out of the oven, leave the cookies to cool on the baking sheet for at least 15 minutes as they will fall apart if still warm.