Equally tasty on ribs or wings, this barbeque sauce has a wild flair to it with the addition of huckleberries. Don't have any in the freezer? You can use blueberries in their place, instead!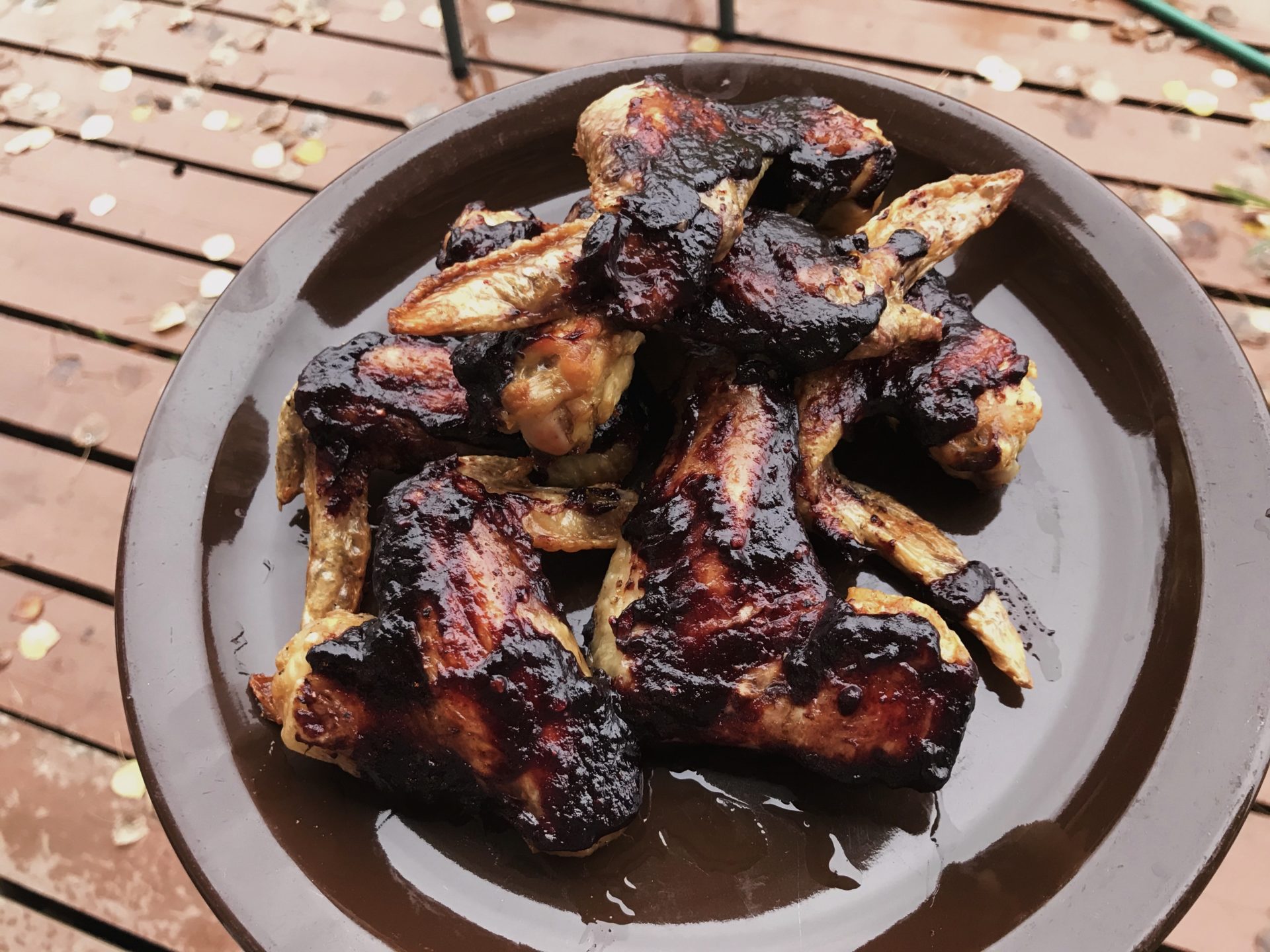 Ingredients
1 1/4 cups tomato paste
1/2 cup brown sugar
1/4 cup blackstrap molasses
1/2 cup honey
2 cups frozen huckleberries
3 garlic cloves, minced
1 tsp dried chilli pepper flakes
1 1/2 tsp paprika
2 tsp dry mustard
2 tsp kosher salt
1 tsp garlic powder
1/4 cup butter
Method
In a large saucepan, all the ingredients except for the butter. While stirring constantly, bring to a boil over medium heat. Remove from heat and stir in the butter until fully combined. Let cool for 10 minutes before pouring into a blender – it is crucial to let the mixture cool down before blending, as hot liquid in the blender can be disastrous! Blend until all the berries are no longer noticeable (about 30 seconds), and then transfer to sterilized jars or use right away on your wild game. If storing in jars, this will keep for up to a week in the fridge or you can put it in the freezer for another time.
Makes approximately 3 1/2 cups of barbeque sauce.
Note: Due to the sugar and fruit content of this barbeque sauce, it can burn easily on high or prolonged heat. Slather the sauce on to the meat several minutes prior to taking off of the barbeque or out of the oven to avoid this issue.