Most people probably have some memory of liver being served at the table when they were kids. Heck, there are people that can't even be in the same room as liver; a rich, nutritious organ meat that has perhaps over the years suffered from its unfair share of bad publicity. For the record, I have a deep love for a big old plate of fried liver, onions, mushrooms and bacon. Simply delicious, despite my disgust at this same meal when I was a child.
Heart, however, was something that I came into as an adult with no preconceived notions. It never was even really mentioned as a suggestion for dinner, never brought up in conversation. Which is surprising, as although it sometimes gets lumped into the organ/offal category, heart is just as much of a muscle as anything else on an animal. Versatile, as well! Whether you are brining it in a whiskey maple marinade and then smoking it, or simply pan frying it with butter and herbs, heart should be on everyone's plate.
How To Prepare Heart
While it is a muscle, heart does require a bit of prep work beforehand to get ready to cook. A good rinse under running water to remove any blood throughout, and then a soak in saltwater, ensures that the muscle is completely cleaned out.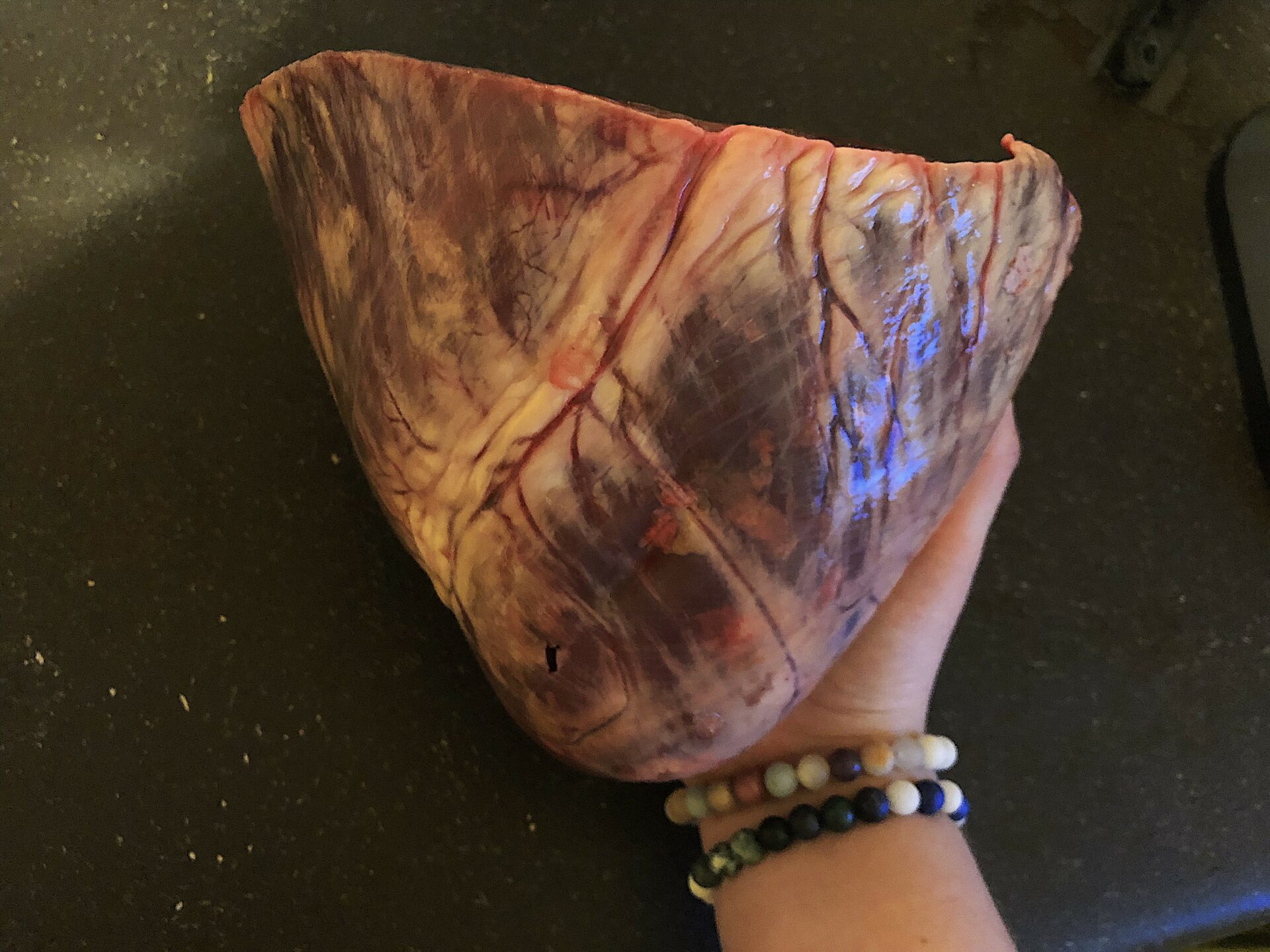 Next, trim off any hard, white fatty bits from the outside and top of the heart. Some people choose to leave a bit on the outside on, but I like to take it right down – it can have a bit of a strange texture and mouthfeel to it that doesn't jive well with the rest of the meat.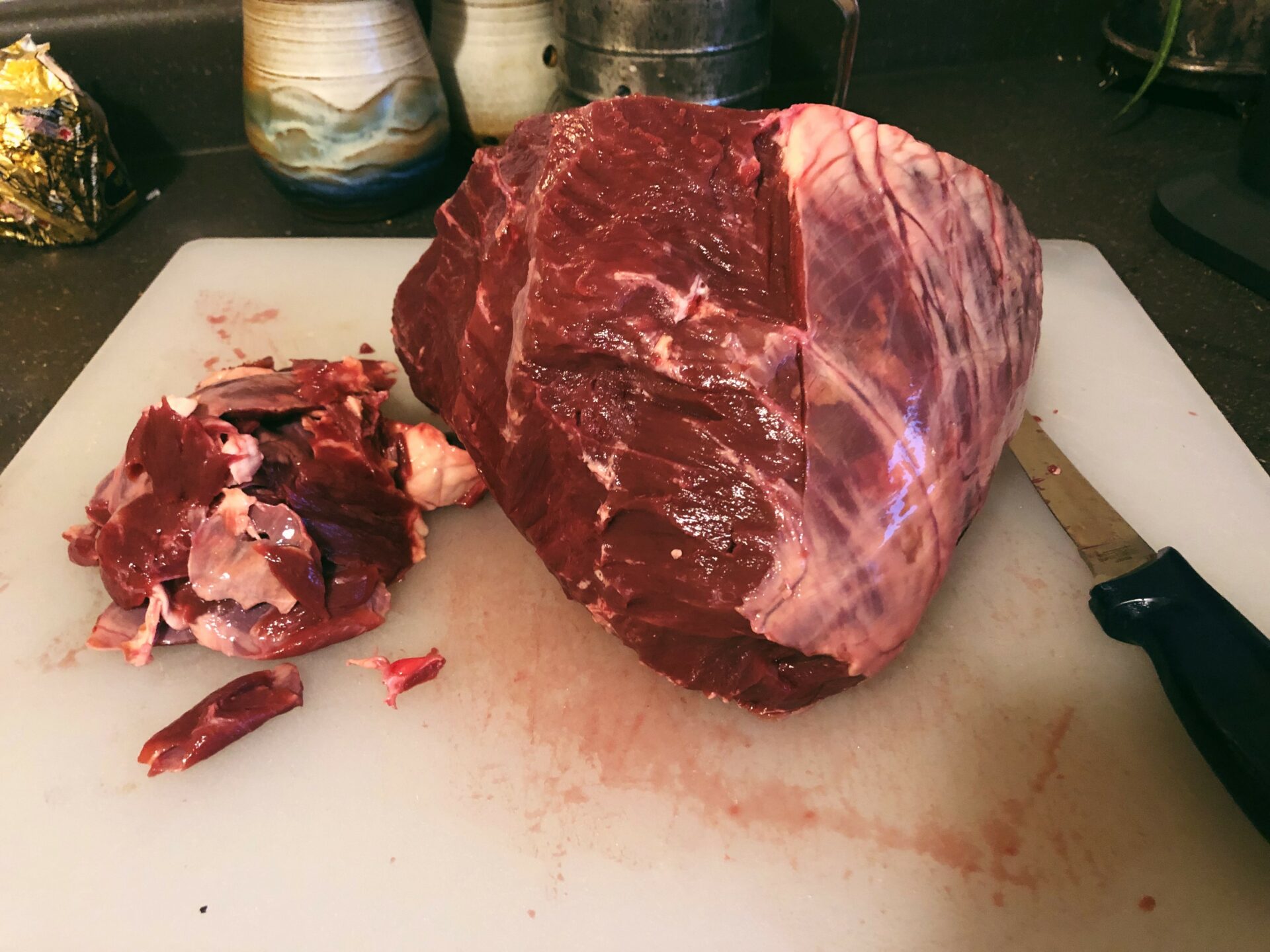 Inside the heart will be more strings, chambers, valves and arteries that need to be cleaned up. A fillet knife seems to work best for this and, depending how you will be cooking the heart, you can either split the heart in half (which makes it easier to clean) or carve it out, leaving it intact (perfect for making stuffed heart – although much easier to do with a larger heart, such as one from a moose). Trimming, trimming and more trimming is the name of the game!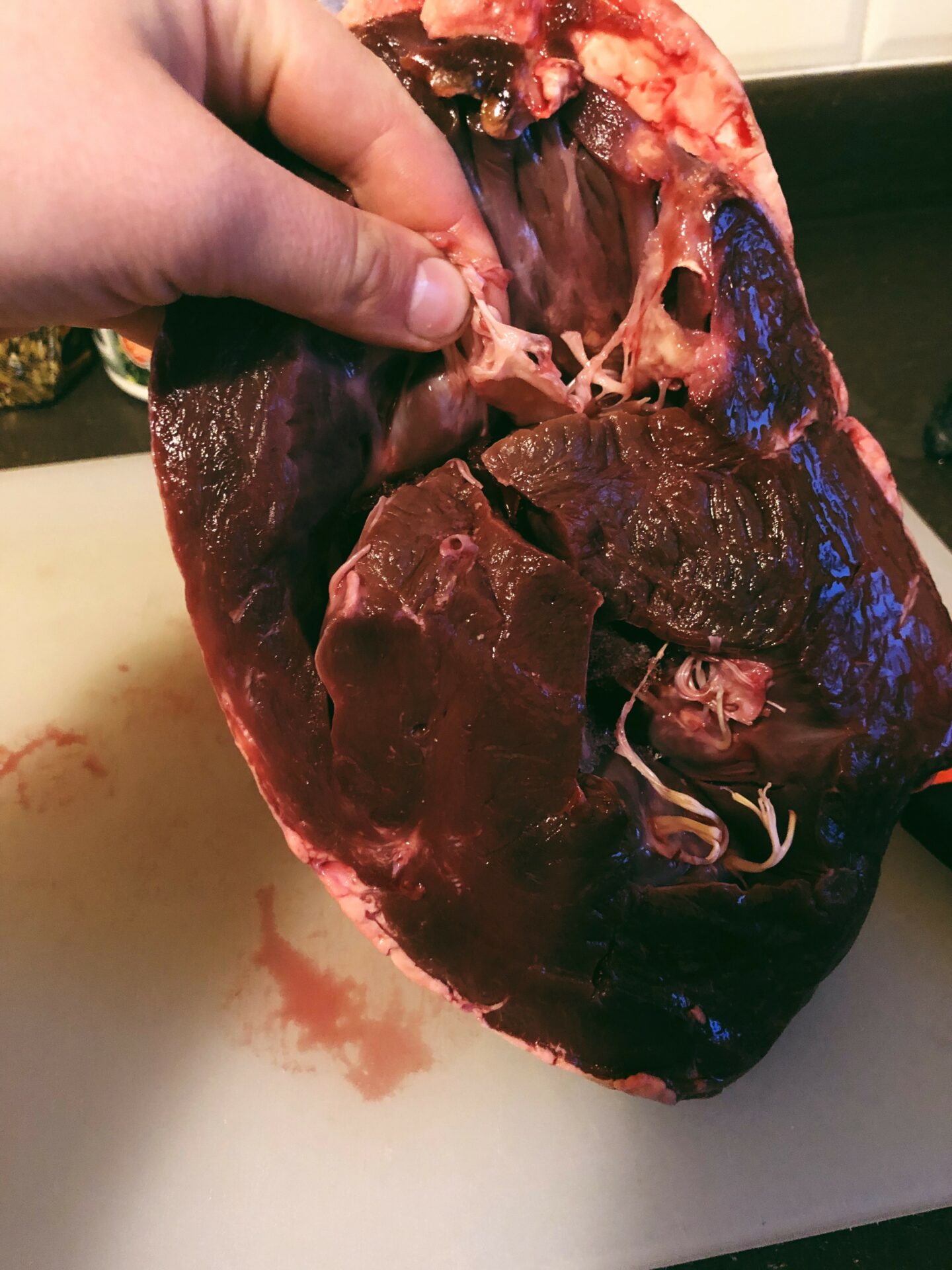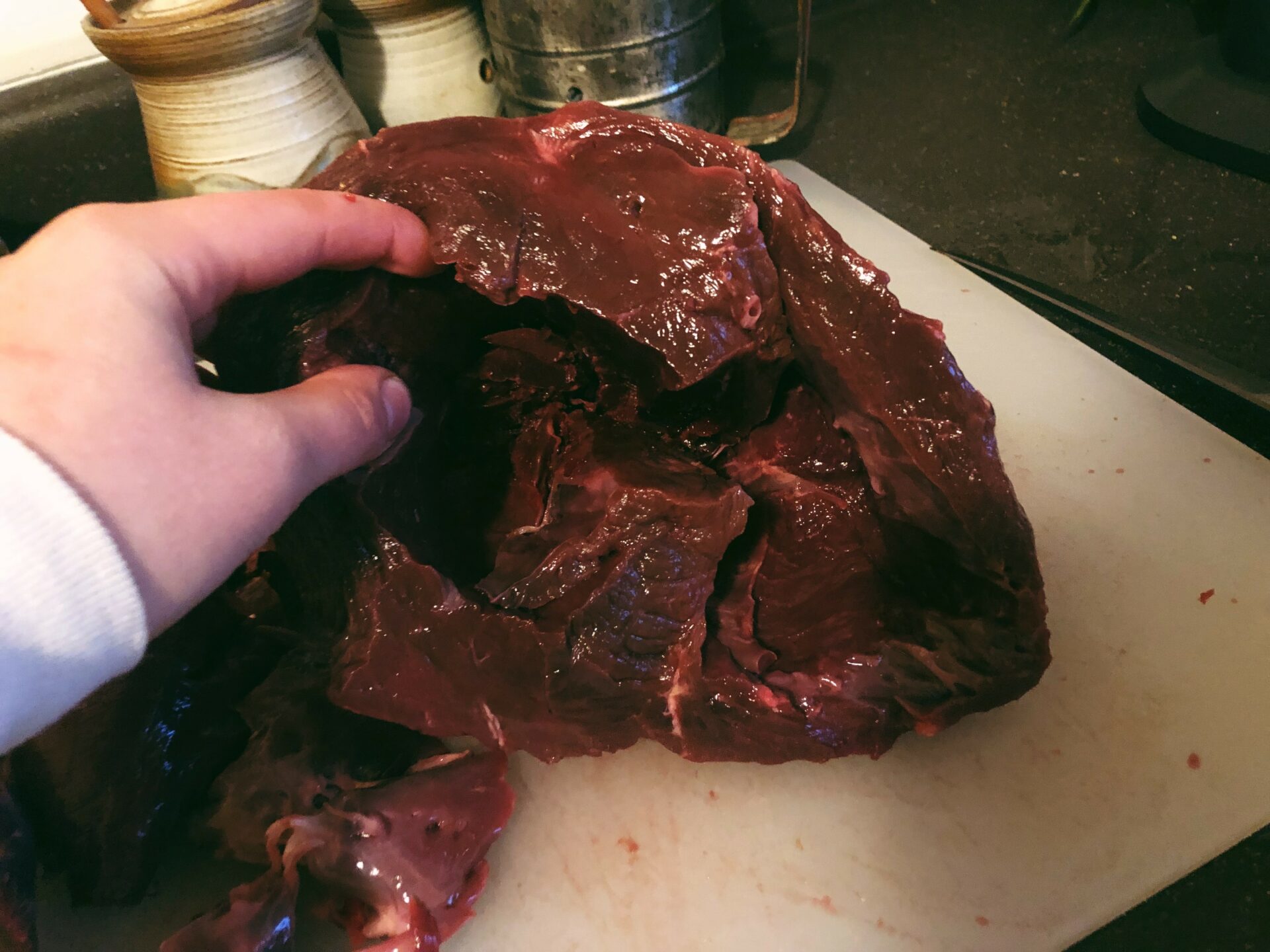 How To Make Pan-Fried Heart
If you are looking for a quick, simple way to serve heart, try this pan-fried heart recipe is the perfect addition to your cooking repertoire.
Ingredients
One cleaned and trimmed venison heart (deer, elk, moose… beef heart is excellent this way, as well!)
1/2 cup unsalted butter
3 large garlic cloves, crushed and minced
Various minced/chopped fresh herbs (rosemary, thyme, and parsley are great options)
Salt and pepper to taste
Method
In a cast iron skillet, melt half a cup of unsalted butter. Throw in the crushed and minced garlic cloves, letting them cook for a couple minutes before adding the rest of the ingredients.
Take the cleaned heart and slice it into pieces anywhere from a quarter to half an inch thick. Place into the pan, sprinkle with freshly minced herbs and salt and top with fresh ground pepper.
Fry for two to three minutes per side. Works equally as well as a main dish or an appetizer.