Morel season is here in British Columbia! Whether you are out picking them from last year's burnt forest or in the newly greened poplar stands, morels are a delicacy prized around the world and we are so lucky to be able to harvest them close to home.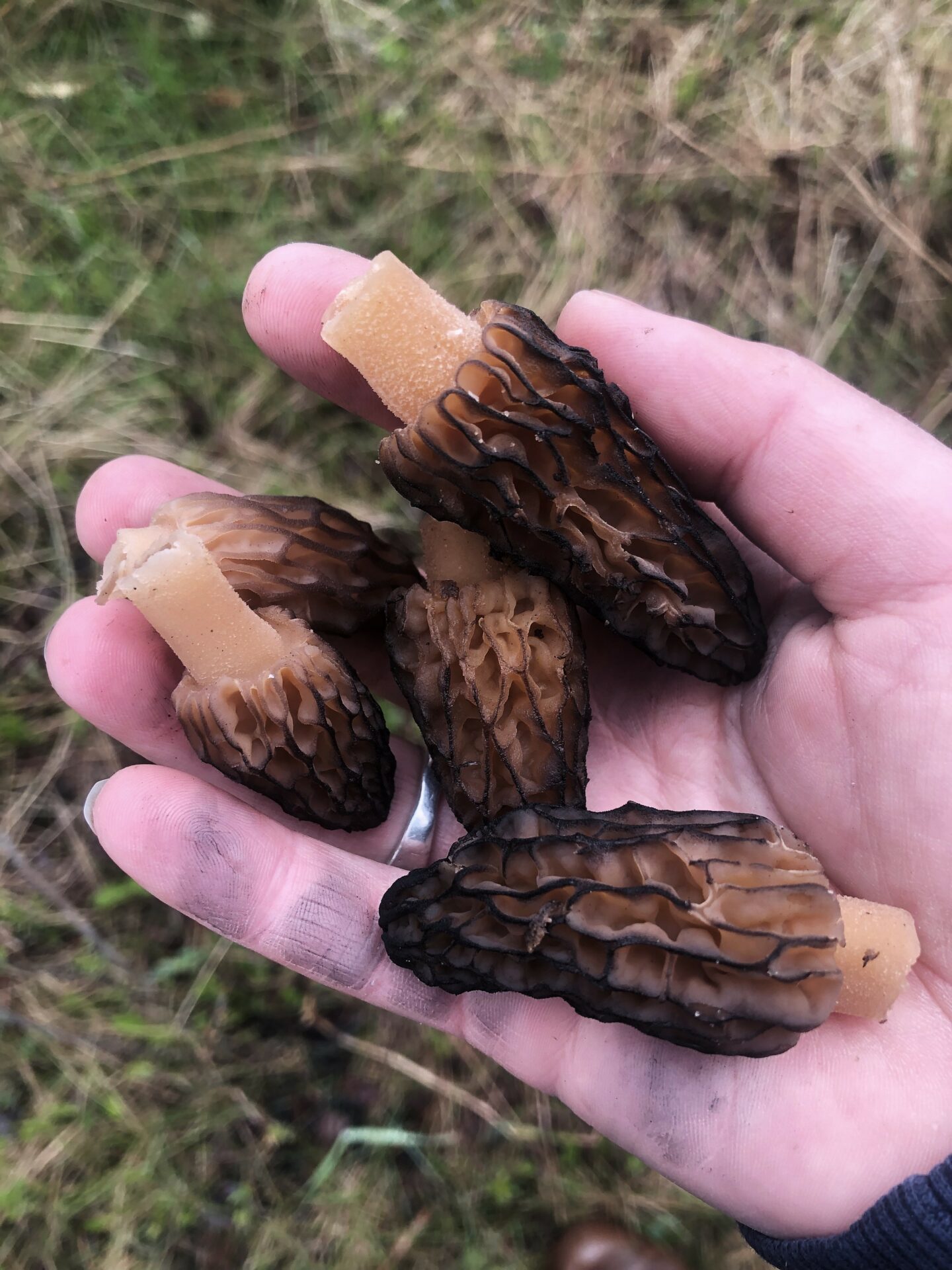 While I would encourage you to indulge in freshly picked morels, when stored properly dried morels can last at least a year. The process is super easy!
A quick tip: try to pick morels as cleanly as possible. This is easier when picking naturals versus fire morels, which can tend to have ash or grit in them from growing in a burn, but you will end up with a higher quality final product if you keep them as clean as possible.
How To Dry Morels
Place fresh morels in a colander and rinse with cold water.
Transfer to a bowl and fill with cool water and soak for five to 10 minutes. This will loosen any grit that may be stuck in the morels.
Promptly remove from water and give one final rinse.
Fill the trays of a dehydrator with morels. Leave the small ones whole if desired and slice the large ones in half.
Set the dehydrator to 115 degrees Fahrenheit and dehydrate for approximately eight to 10 hours.
Remove from dehydrator when completely dry and place into storage container. When stored in an airtight container in the freezer, dried morels will last for over a year.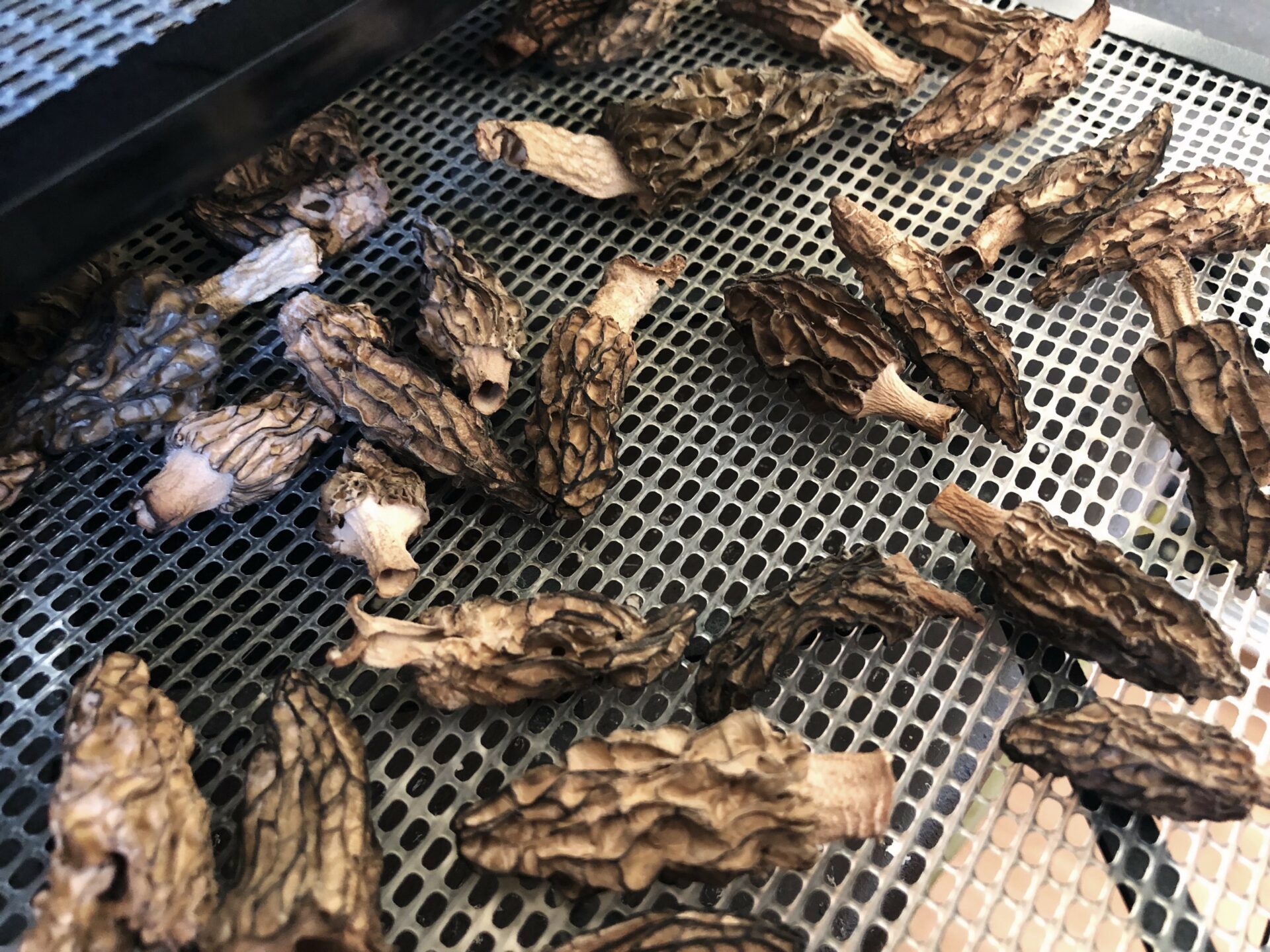 How To Rehydrate Morels
Rehydrating morels is easy! Place the desired amount in a bowl of warm water until soft and plump. Use as needed.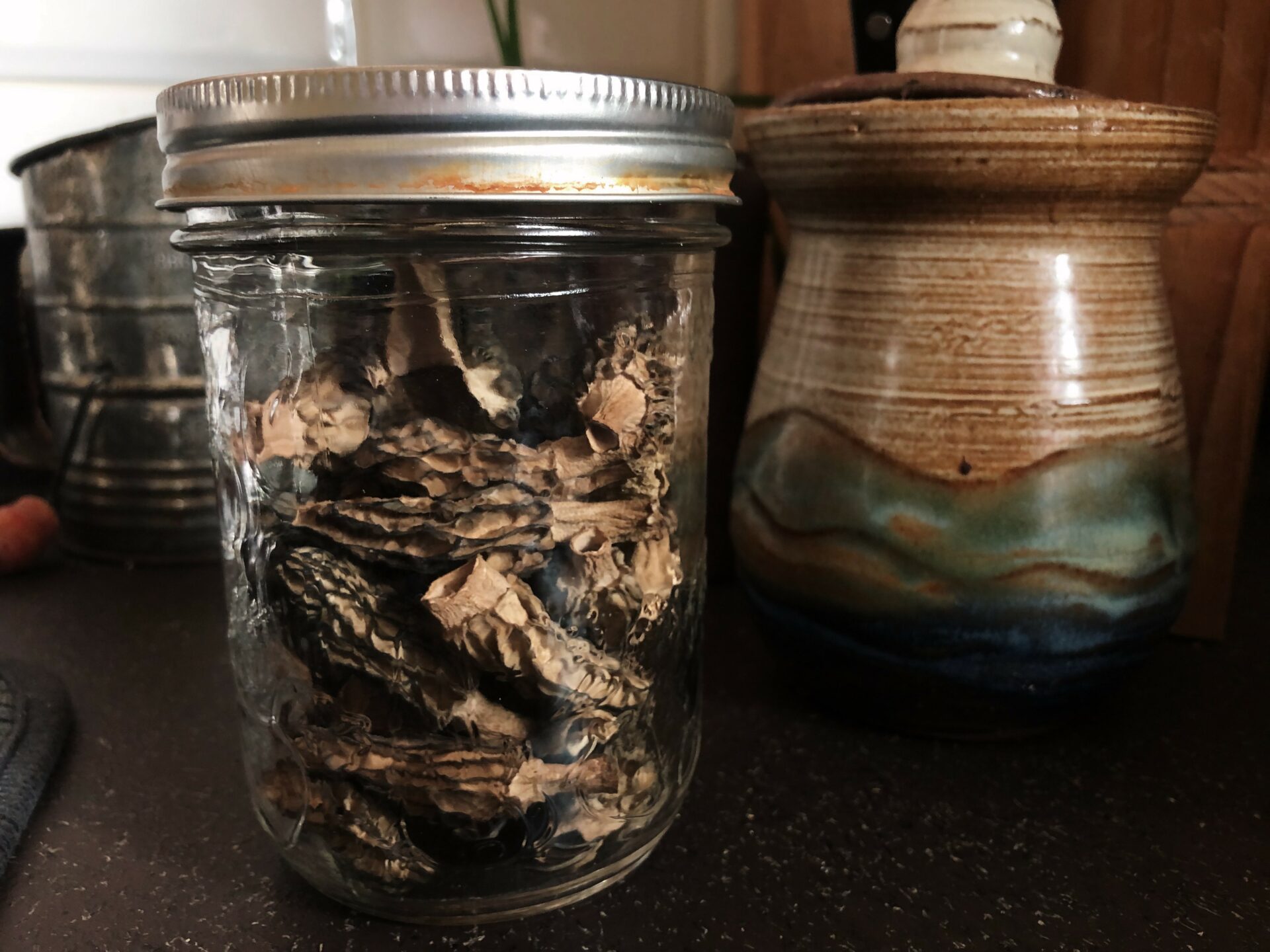 A Word Of Caution Before Consuming Morels
The Morchella genus contains a wide variety of species, which results in morels that may vary in size and colour. True morels are generally considered safe to eat when properly prepared, but they do have lookalikes that range in toxicity, so be sure to head out mushroom picking with an experienced mentor or, at the very least, have a good mushroom identification book on hand. If you are ever in doubt, leave it behind in the bush! Finally, as with any new food you might try, be aware that some people could have an adverse reaction to the consumption of morels.