It's hard to narrow down what makes the perfect fishing trip. Is it the weather, the company or the fish? Maybe a combination of the three? I am all for having a successful fishing trip, but if I had to narrow it down, some of my very favourite trips have involved camping out on the boat and anchoring for the night in a secluded bay.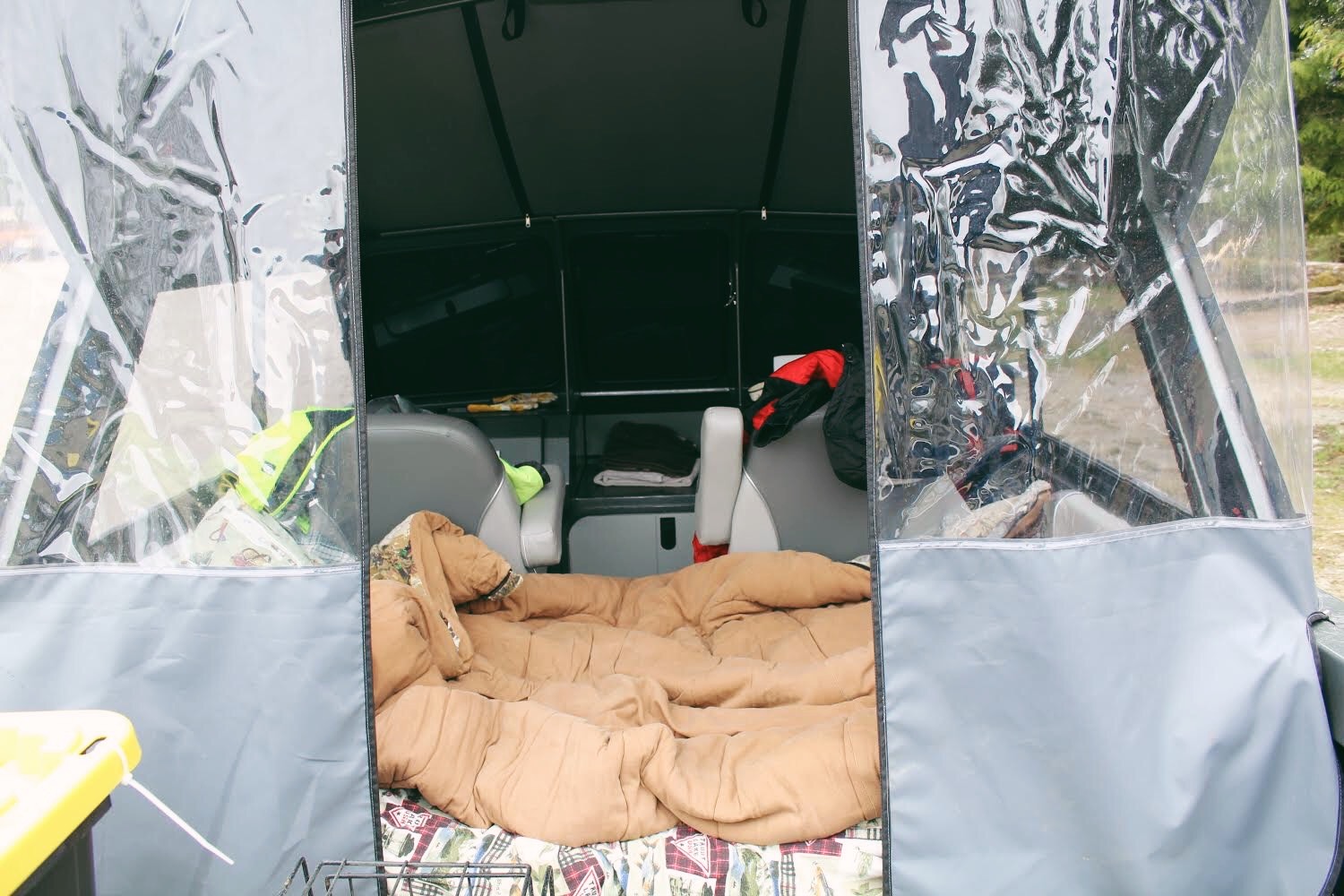 Stating the obvious, if you are lucky enough to have a boat with a cuddy (and a hard top), staying on your boat probably won't take as much creativity and planning as our trips require. We have a 20-foot half-hardtop Kingfisher, and while it is an awesome boat for all the fishing we do, it takes a bit of finesse to stay out on it. Here are some of the ways we set our boat up so we can spend a couple nights out on it.
Get Creative With Your Sleeping Situation
The back seats of some boats fold down or have a rail system to transform into a bed, but ours does not. While we would love to get something custom built for our boat in the future, for the last five or so years we haven't let that deter us from setting up a relatively comfortable sleeping situation. We have found a cooler and Rubbermaid-type tub that are close in height to the height of the bed, so we just pull those between the two back seats, place something soft on top, and roll out a small foam mattress topper to finish it off. The tub does double duty by keeping all our bedding dry and contained in one spot while we are fishing during the day.
Quick tip: Don't forget to do a test run on dry land before heading out, to make sure you will be well rested when out on the water!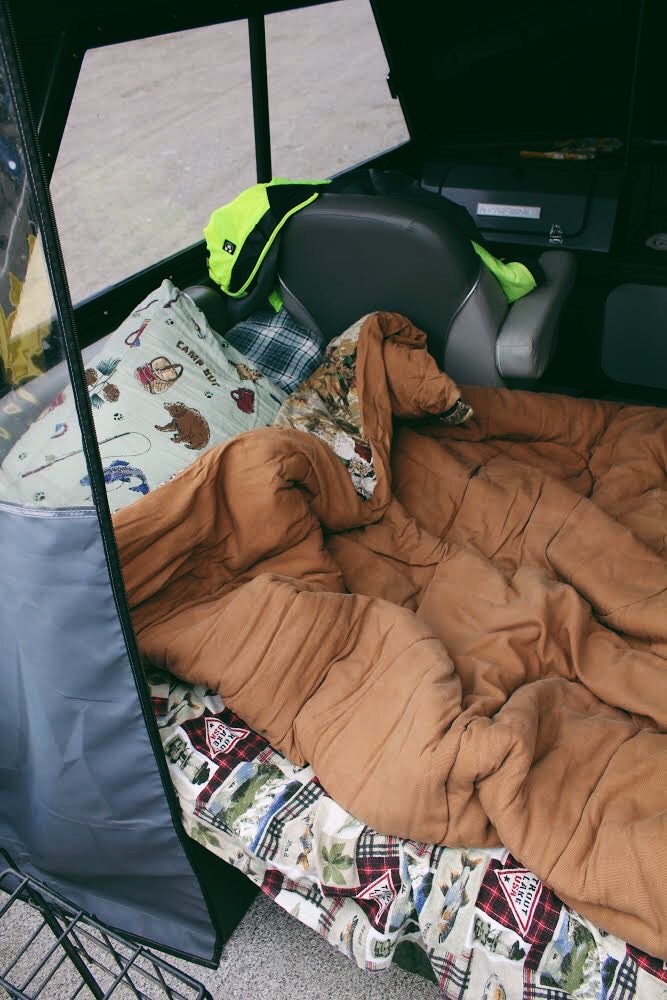 Prepare Food Before The Trip And Make Use Of A BBQ
We have a small cooler that we bring along on our trips that easily fits several days' worth of food. Over the years, I have finessed our meals down to things that either, a) don't need to be cooked (think sandwiches, veggies and dip, etc.) or b) can be cooked on the sea-b-que. Of course, steaks and burgers are big hits, but we have also heated up homemade breakfast sandwiches, made nachos and had kabobs all out on the water.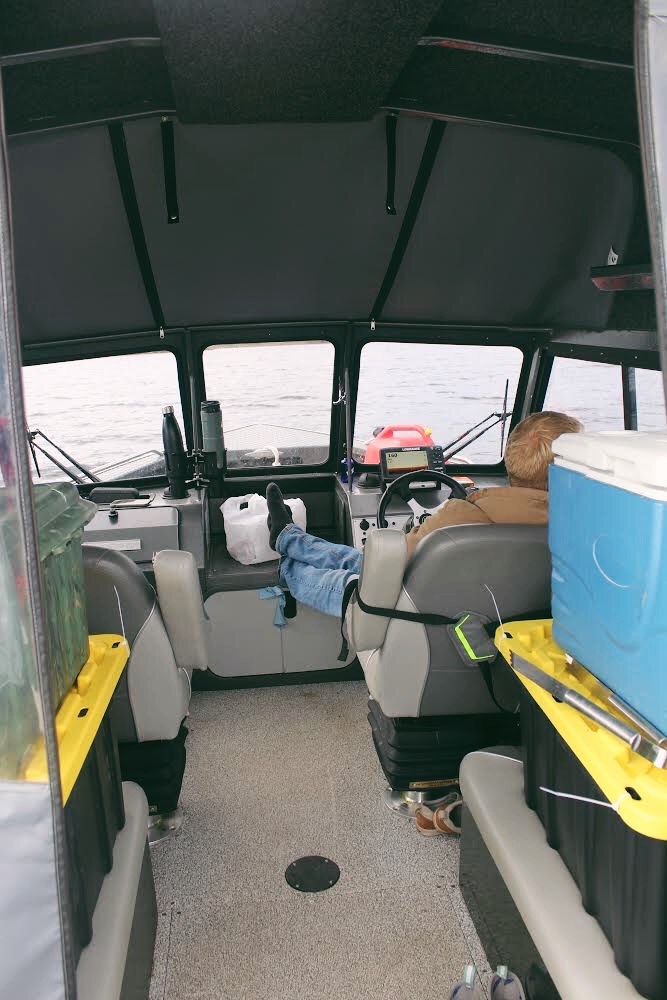 When You Have To Go…
I have seen every set up for a toilet situation on a boat – boats with actual bathrooms, porta-potties and the good old bucket-with-a-seat trick. If it were up to me, I would just be able to get to shore whenever I have to go (and that's usually what we are able to do because our boat is small enough), but there are tons of affordable options out there when it comes to bathroom facilities for a boat. Bonus points for the compact size of many of the options available!
Don't Forget A Tarp
This is a tip for all of us out there without a hard-top boat – having a tarp and some zip ties tucked somewhere just in case it starts to rain will help keep things a little drier. It's not the perfect set up, but it's a better solution than nothing.