This delicious honey glazed smoked fish recipe makes enough to fill our 4-tray smoker perfectly. Depending on the size of your smoker and the species of fish you choose to use, you may have to double or half the recipe. That's why no amount of fish is listed – just take prepare whatever will fill your smoker.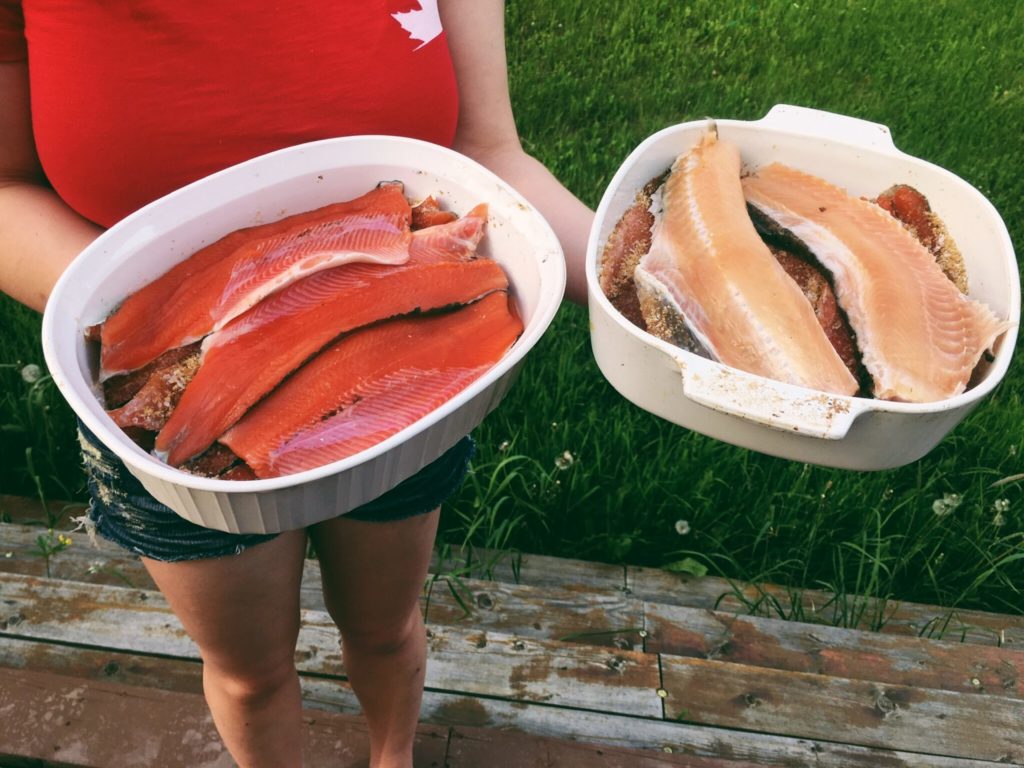 Ingredients:
Salmon or rainbow trout fillets (if you like an oilier fish, lake trout is also delicious) or salmon, rainbow trout or lake trout spines.
Dry Brine
1 cup kosher salt
1 cup brown sugar
1/2 tsp onion powder
1/2 tsp garlic powder
1 tbsp garlic, minced
2 tbsp paprika
Glaze
1/4 cup honey
1/4 cup apple cider vinegar
2 tbsp brown sugar
Instructions
Mix together the dry brine ingredients in a small bowl. In a non-reactive container, place your fillets or spines in a layer and generously rub the brine into them. Place another layer of fish over top and rub brine into fish. Continue this process until all the fish is completely coated in dry brine. Cover the container with a lid or Saran Wrap and place in the fridge. Let fish brine for eight hours, or overnight.
After the brining period is up, be sure to thoroughly rinse each fillet with cool water and pat dry. This is an important step, because if there is any salt left over it will result in a very salty final product. Fill smoker trays with fillets and place back in the refrigerator for a couple of hours. This allows the fish to "tack up" and will help increase the smoky flavour when cooking.
According to the manufacturer's instructions, pre-heat your smoker to 140 degrees Fahrenheit. For this brine and glaze combination, maple or apple wood is a great choice for pucks or chips.
Place all the glaze ingredients in a small bowl and stir. Once the smoker is up to temperature, place racks of fish inside. After every hour or so, brush fish with glaze – keeping in mind that every time you open the smoker unnecessarily, you are losing a bit of smoke and heat. Gradually increase heat to 180 degrees Fahrenheit over the course of the smoking process. If the fish cooks too fast, you may notice a white film on top of the meat. Although it affects the appearance of the final product, I find that it doesn't affect the flavour too drastically.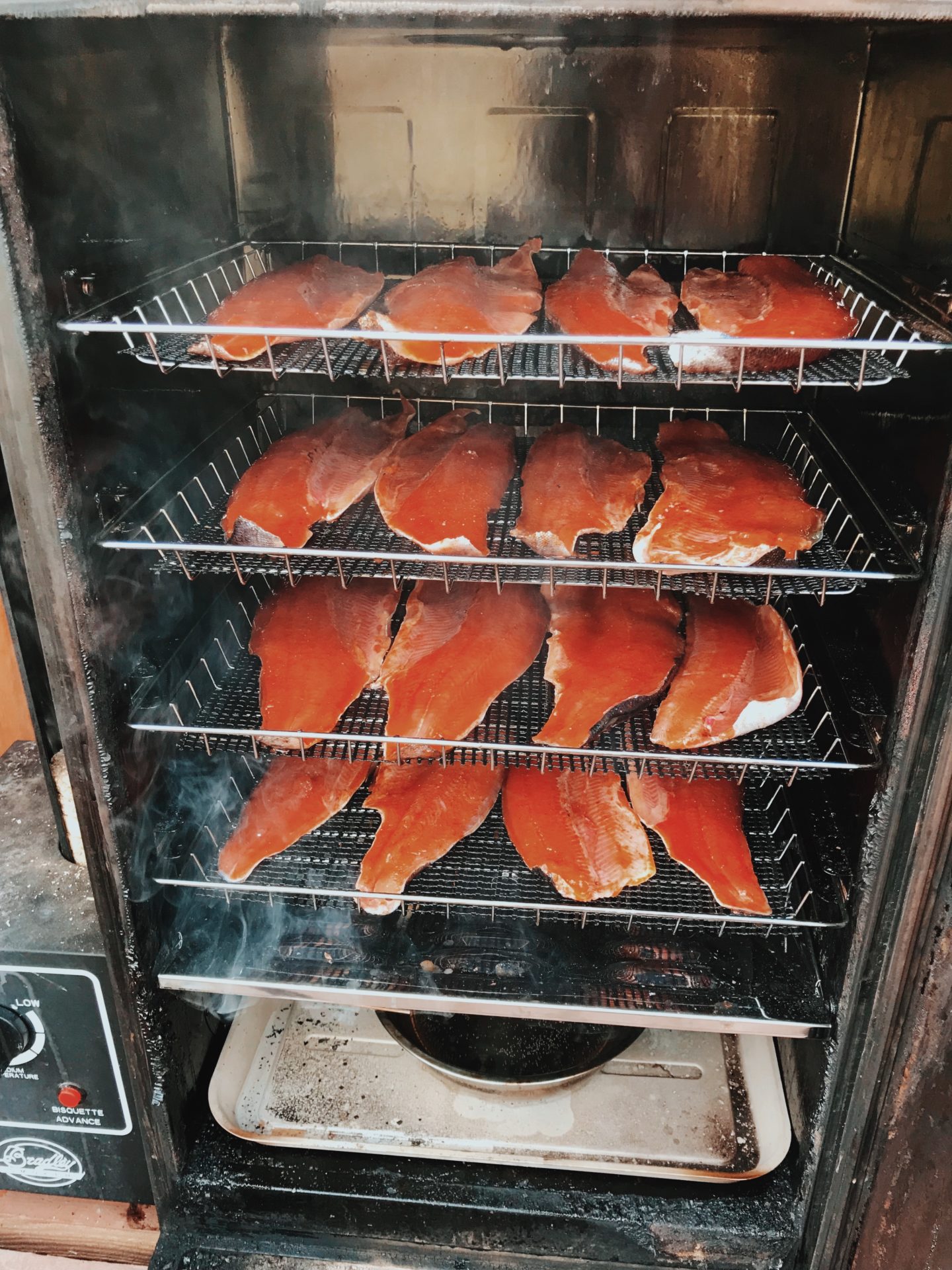 Depending on how thick your fillets are, or if you have used spines, the smoking process can take anywhere from three to six hours. With a meat thermometer, check for an internal temperature of 145 degrees Fahrenheit while you already have the smoker open to glaze the fish. Once that temperature is reached, the fish can be removed from smoker.
Smoked fish can be served warm or cooled and stored in the fridge. If spines were used, once the meat is smoked it will peel right off the bones into nice, flaky chunks.