Whip up these perfect, sweet-but-not-too-sweet honey-glazed huckleberry scones for breakfast using frozen berries from last year's harvest. They would also make a delightful dessert!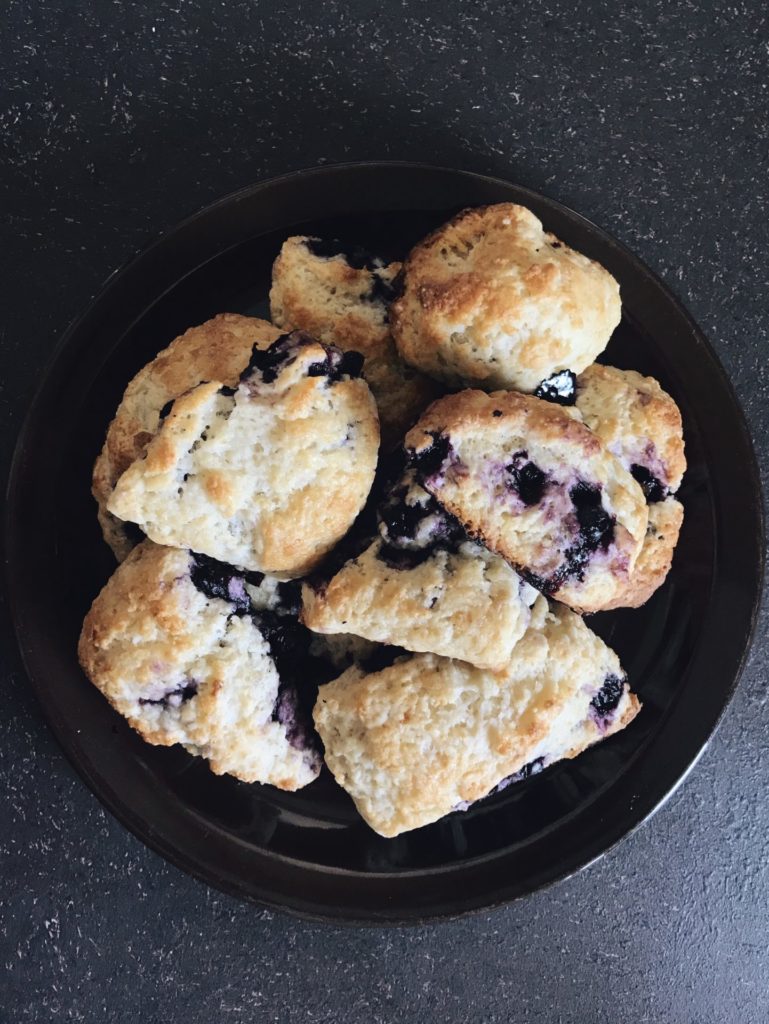 Ingredients
2 cups all purpose flour
1/2 cup cane sugar
1 tsp coarse salt
2 tsp baking powder
1/4 tsp baking soda
1/2 cup plain Greek yogurt
1/2 cup milk
1 tsp vanilla extract
1/2 cup butter, finely chopped
1 1/2 cups huckleberries, frozen
3 tbsp liquid honey, warmed
Method
Take the butter and chop it into tiny pieces, then place into the freezer to chill for 30 minutes before preparing other ingredients. In a large bowl, combine the flour, sugar, salt, baking powder and baking soda. Stir to combine. Add chilled butter into the dry ingredients and use a fork to combine until the butter is coated in flour. In a smaller bowl, mix together Greek yogurt, milk and vanilla extract. Pour into dry ingredients and stir just to wet everything down.
On a well-floured surface (we're talking close to an additional cup of flour), gently press and fold the dough into a ball, it will still be quite sticky at this point. Roll out into an 8×16 rectangle and press the frozen huckleberries into the dough. They will need to be frozen, not thawed, to ensure that there is not too much liquid in the dough.
Roll up the dough lengthways, then divide into 10 triangular pieces. Place onto a lined baking sheet and then put in the freezer for 30 minutes to chill the dough before baking.
During this time, preheat your oven to 425 degrees Fahrenheit. Once the dough is sufficiently chilled, lightly brush on a thin layer of honey to the tops of your scones – you may have to warm the honey up slightly to get it to spread more easily. Then place into the oven and bake on the middle rack for 18 minutes, or until the tops are golden.
Let rest for 15 minutes before serving. These are best served warm, but they will be tasty for several days after as well.