Turkey and ham might be traditional holiday table fare, but when the freezer is full of wild game, take advantage of it and put a holiday twist on venison. This recipe uses homemade highbush cranberry jelly as the base for the sauce, but that could be subbed with canned cranberry sauce if that is what is on hand.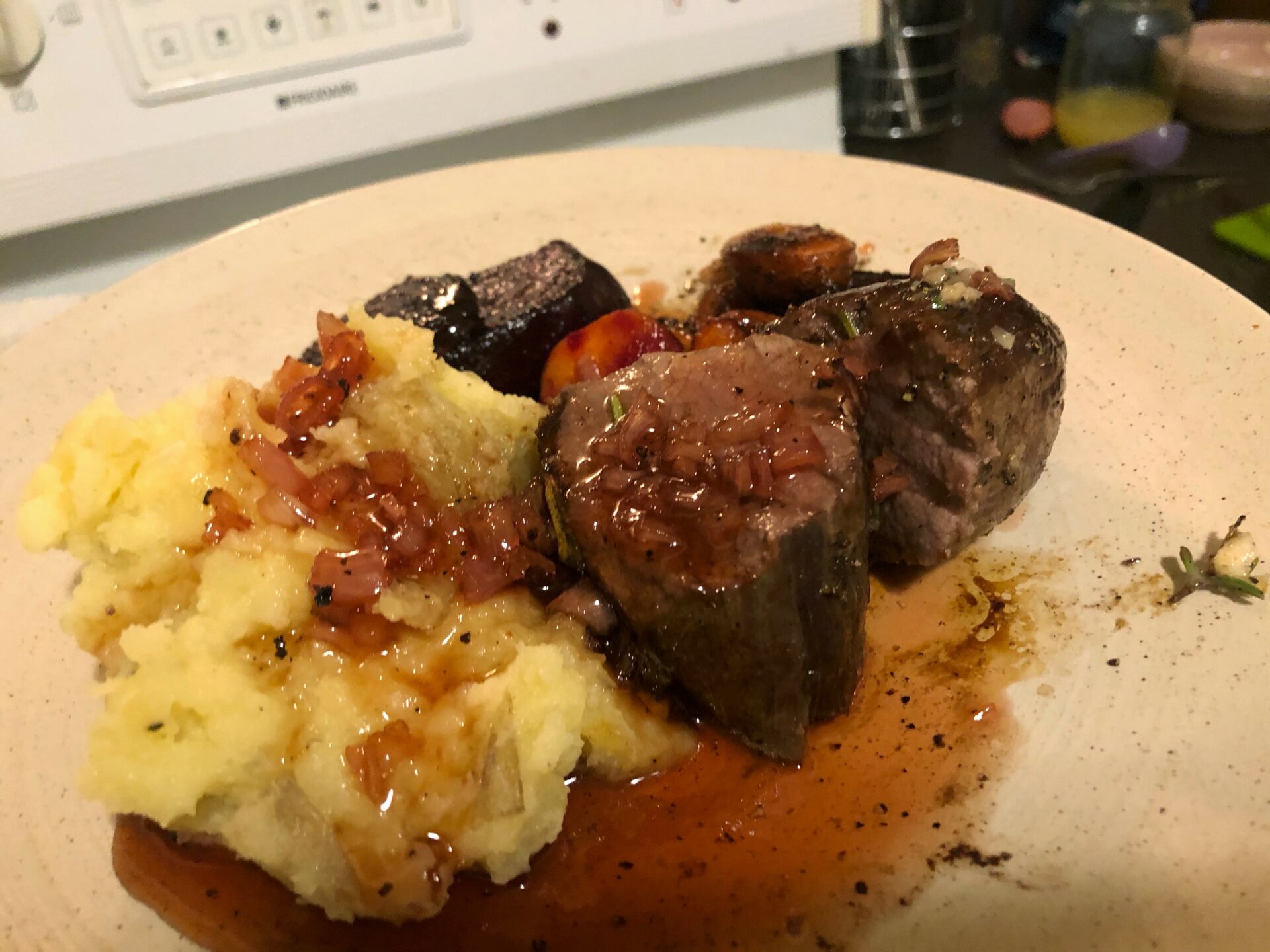 Ingredients
1 1/2 lb venison roast (eye of round is used here but it would be amazing with tenderloin!)
1/2 cup unsalted butter
4 cloves garlic, minced
3 tbsp. fresh herbs, chopped (rosemary, thyme, oregano)
Salt
Pepper
1/2 cup highbush cranberry sauce (or canned cranberry sauce)
1 small shallot, finely minced
A squeeze of fresh orange juice
Method
Remove the venison roast from the fridge half an hour before cooking. Preheat oven to 425 degrees Fahrenheit. Combine the butter with minced garlic and fresh herbs in a small dish. Season the venison roast liberally with freshly cracked pepper and sea salt.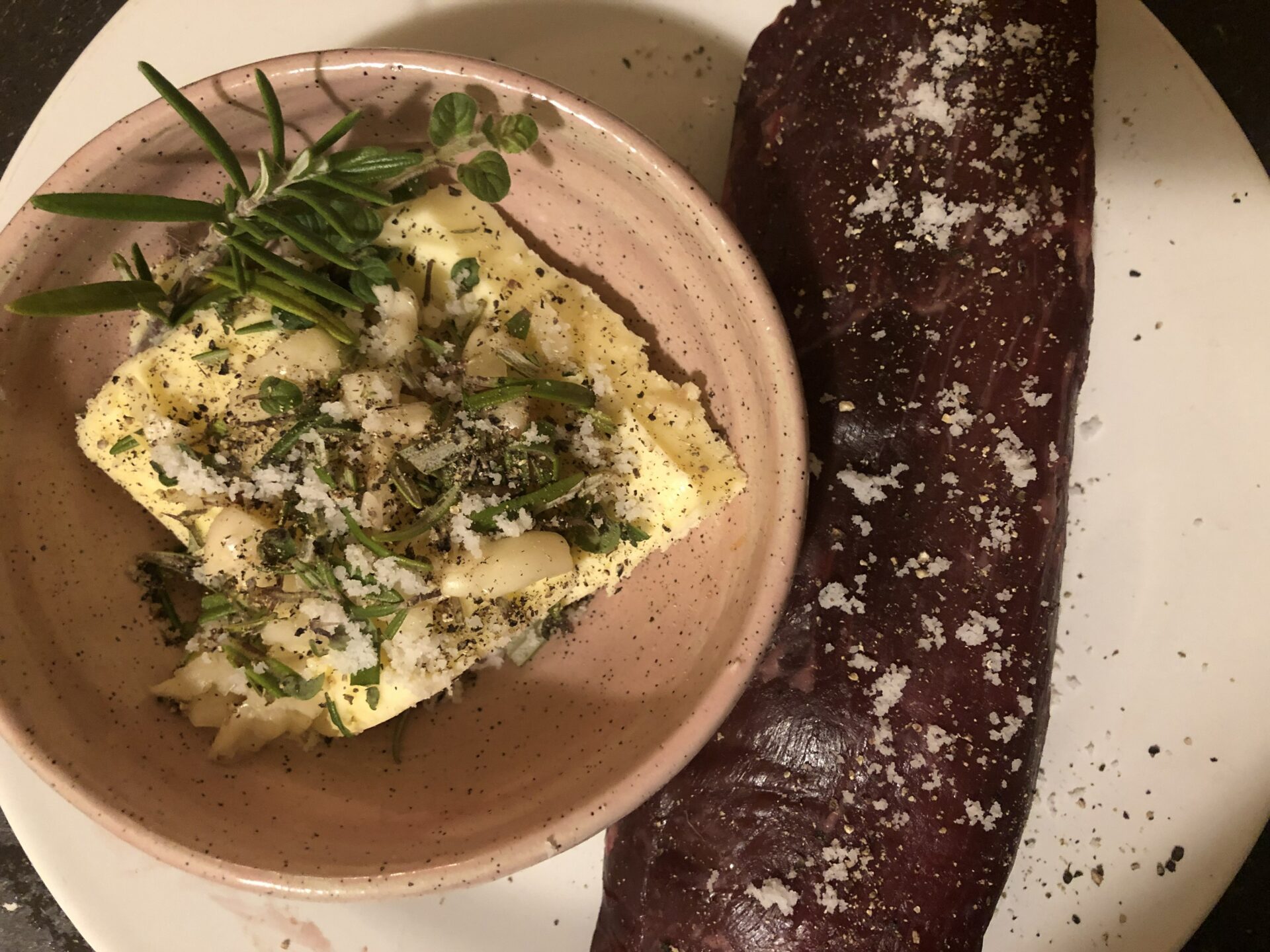 Melt a bit of butter in a cast iron pan over medium heat, then sear the roast for two minutes per side. Remove from the heat and spread the herbed butter over the top of the roast. Promptly place into the oven and cook until medium rare, or approximately for 15 to 20 minutes.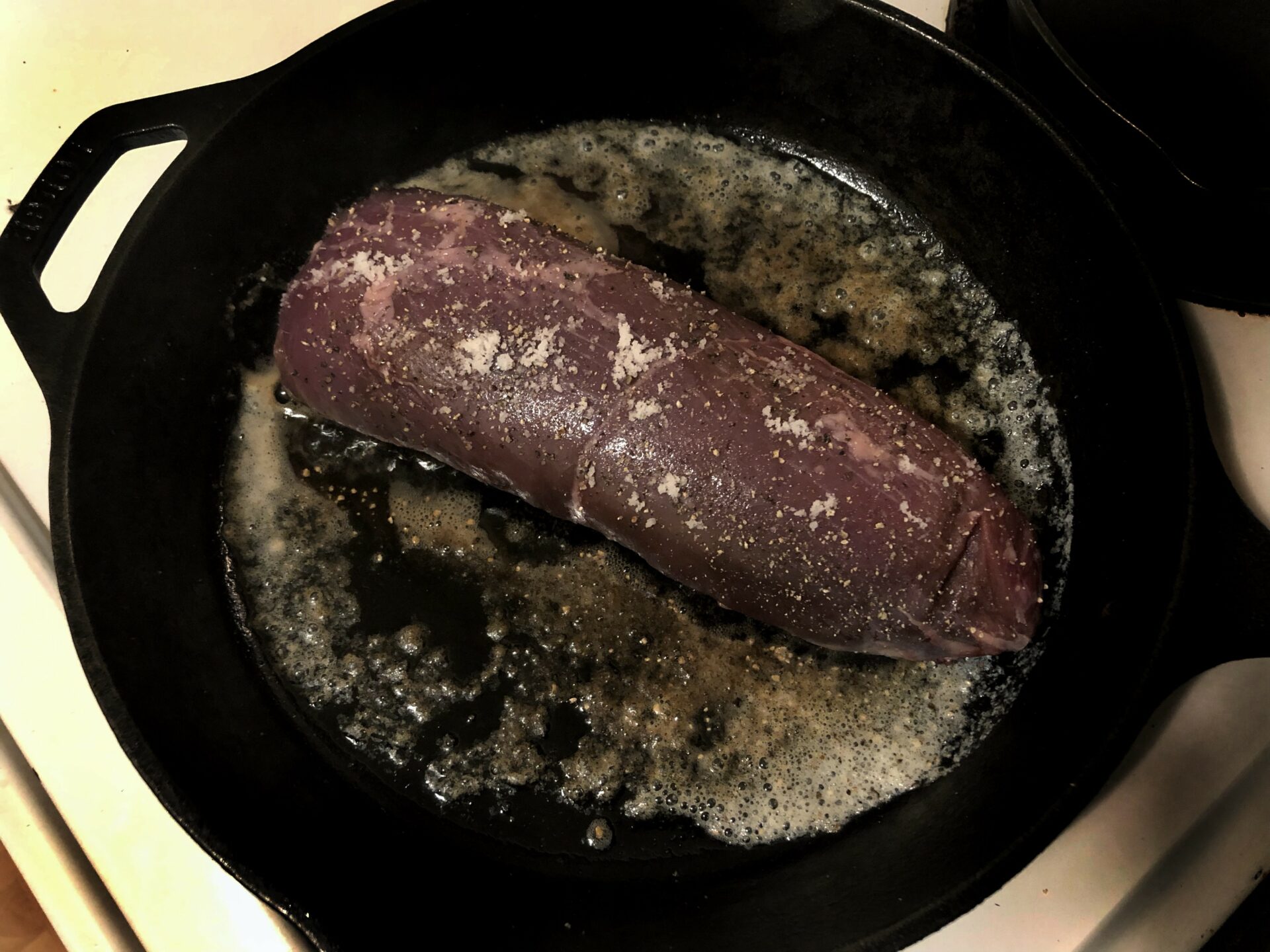 While the roast is in the oven, heat the cranberry sauce, and mix minced shallot and freshly squeezed orange juice in a small saucepan. The consistency should be slightly runny. Bring to a gentle boil, turn down the heat and simmer for five minutes before removing from heat.
Once the roast is cooked, remove from the oven and allow it to rest for five minutes before cutting into medallions. Drizzle with cranberry sauce and serve with mashed potatoes and roasted vegetables.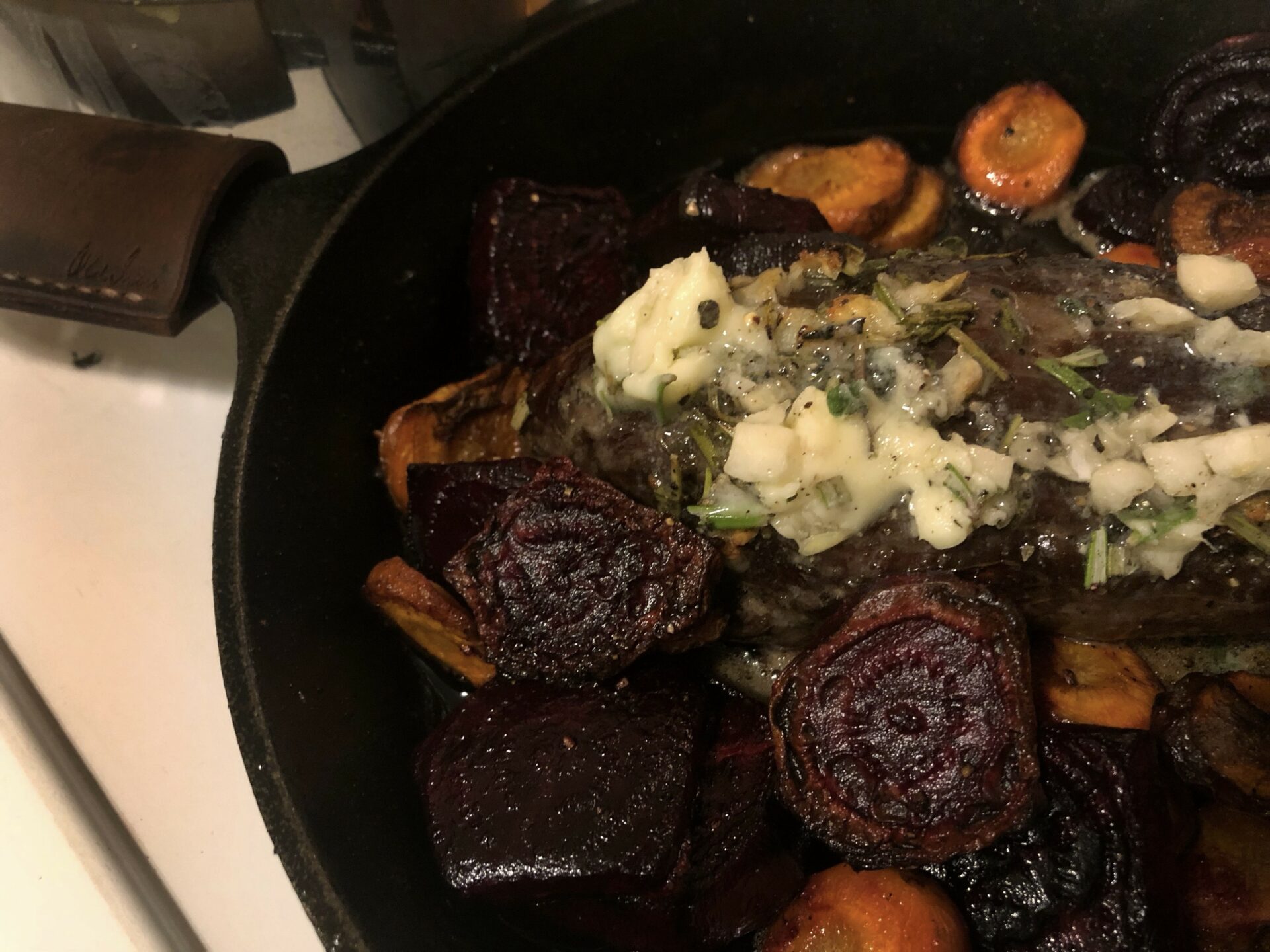 Tip: Using a meat thermometer will make it easier to tell when the roast is done and takes the guess work out of things if your oven runs a little hotter/cooler than others. An internal temperature of 145 degrees Fahrenheit is medium rare, 160 degrees Fahrenheit is medium. A good rule of thumb is to remove whatever meat you are cooking from the oven when the internal temperature reads about five degrees lower than the target temperature, because the meat will continue to cook while it rests.