My initial love of hunting stems from a connection to small-game hunting. Thanks to my dad, grouse hunting was my first introduction to being around firearms and harvesting game. Looking back on it, some of my distinct childhood fall memories revolve around bird hunting. Whether my sister and I were actually with my dad, or if we were just part of the plucking and cleaning of the grouse upon his arrival home, it was a glimpse into the future of what my autumns would look like.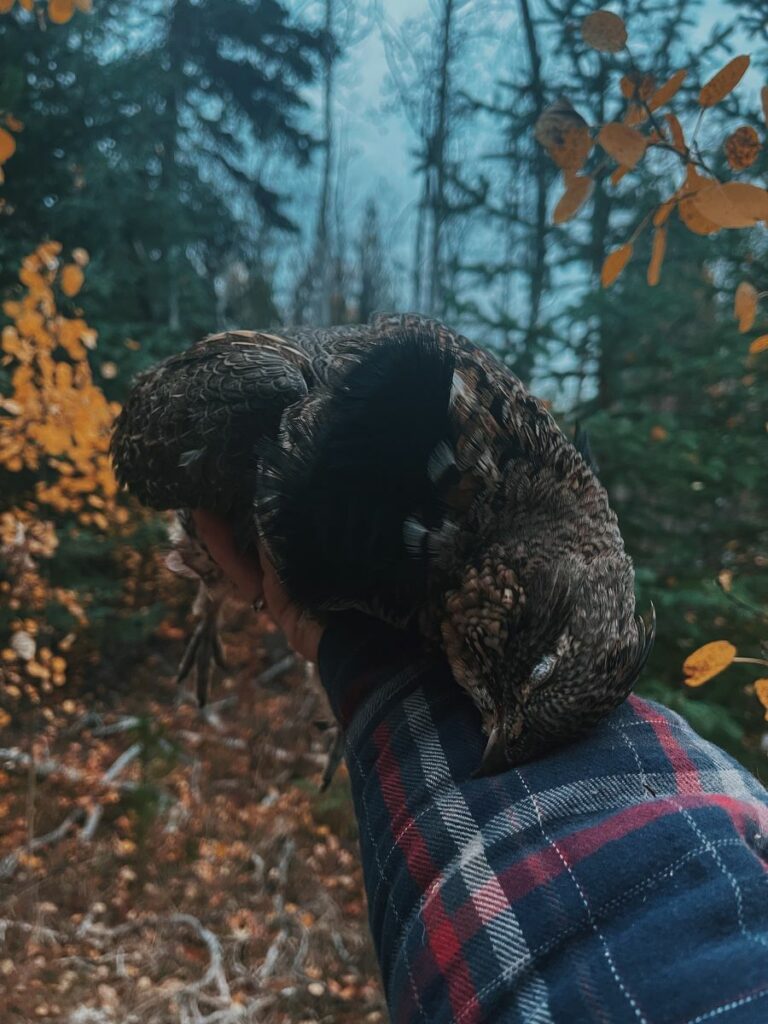 Fast forward to becoming a young adult, living on my own for the first time. I shot my first grouse on Thanksgiving weekend when I was back home from school, on a bluebird October day with the vibrant fall colours on full display. My parents gifted me a .22 when I received my possession and acquisition license, and a year later I made a whirlwind trip to the southeastern reaches of the province to pick up my first bird dog. Having grown up with a Brittany in our household, his personality and zest for hunting is what inspired me to get one of my own.
My rambunctious pup, Bullet, turned Septembers into a month revolving around bird hunting. Perhaps that's why my boyfriend and I were less successful in our moose and deer hunting back then; Bullet's enthusiasm for grouse was unfathomable and we found ourselves drawn to targeting small game. Who were we to deny the natural bird sense that quivered through his liver and white body as he darted through the shrubby brush in pursuit of grouse.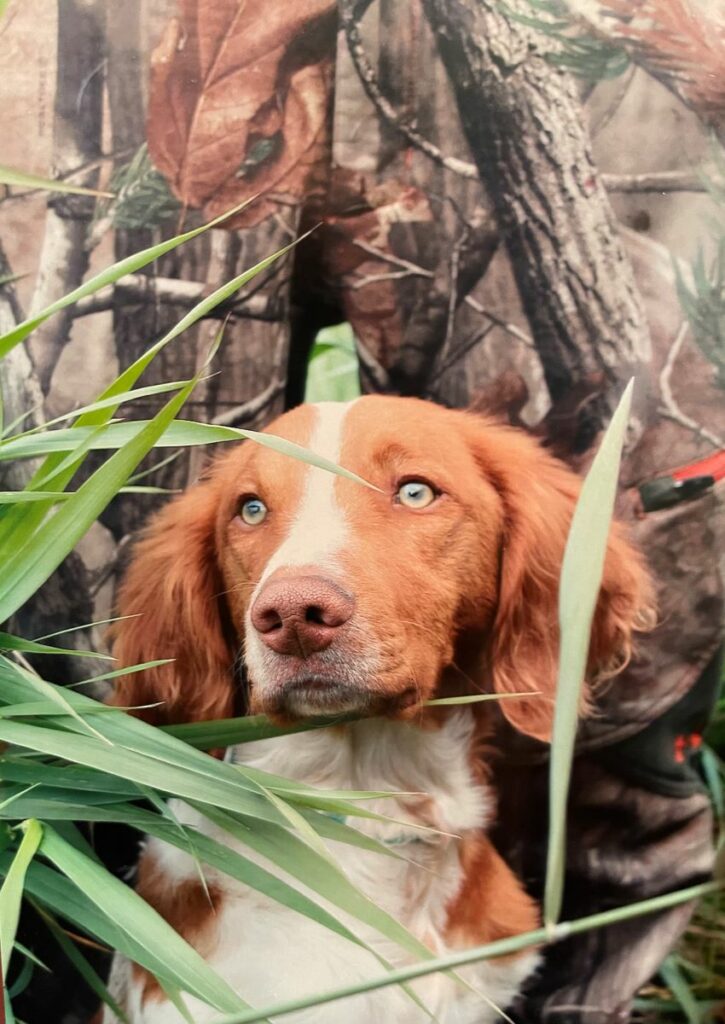 Grouse hunting is no longer quite the same, as Bullet's time on this earth was sadly short. Even though it's been nearly half a decade's worth of hunting seasons without him, every September I head out in search of a few ruffed grouse to bring home. While the enjoyment of heading out for a late morning bird hunt has never waned, it's hard to hold a candle to the hunting adventures that that zany dog and I would have. Beautiful memories of those days are all I have to carry with me now; they are kept alive each and every time I harvest a bird and reminisce on how enthusiastic Bullet would have been with my success. He would have been nearly 10 years old this upcoming winter, getting a little white in the face after years of chasing birds.
After all this time, I consider myself incredibly lucky to have such wonderful memories imprinted in my mind. While the reasons and motivations for getting out in search of some bush chickens may have changed over the three decades of my life, that initial love of the hunt has never waned.