Despite virtually having no sense of smell, game birds are no doubt challenging, and with archery equipment, even more so. Give yourself the best possible chance by using appropriate gear, bow hunt them for the right reasons and employ proven techniques.
If you are considering bowhunting birds such as grouse, waterfowl or turkeys, it's quite possible you are already addicted to archery or you want to be. For most bowhunters, they love a good challenge, big or small. Hunting birds with a bow and arrow provides a great opportunity to perfect bowhunting skills on easy-to-carry-out game.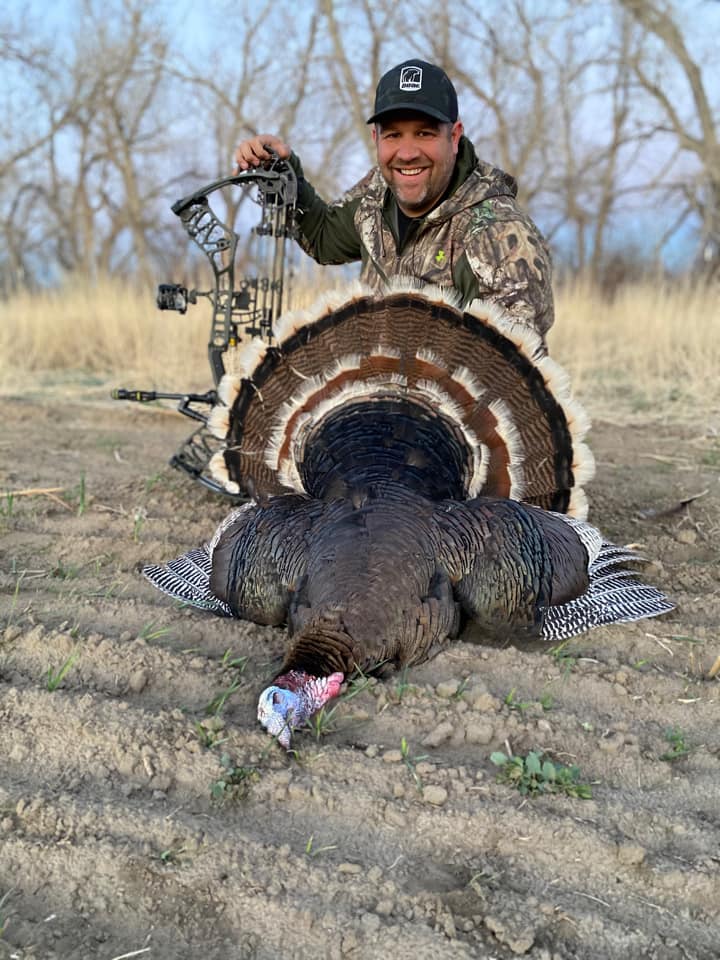 Gear
It goes without saying that bowhunting for birds requires a bow and arrow. The good news is that you don't need a specific bow just for small game. The same bow can be used for both big and small game. Whether you have a compound, cross or traditional bow, they will all get the job done. The difference is in the arrows and the tips. For many big game hunters, their quiver is full when walking about in the woods, but it doesn't mean each arrow is ready to take down a big game animal like a sheep, moose or elk. With exception of spring bear season, my quiver always contains at least one older arrow tipped for small game. Over the years, I have tried many different arrows and when I get down to the last few of the dozen, those get demoted to small game arrows as long as they aren't damaged and still fly great. For my small game arrows in my quiver, I don't bother changing the fletchings, I just use whatever I had glued on.
For the tip, I either use a judo point, a g5 small head or an older, strong, previously shot broadhead sharpened a little. Judo points and g5 small game heads resemble a claw at the end of your arrow, design to grab anything and everything. This helps if you miss, as the arrow tends to topple over itself, giving you a better chance to find it again.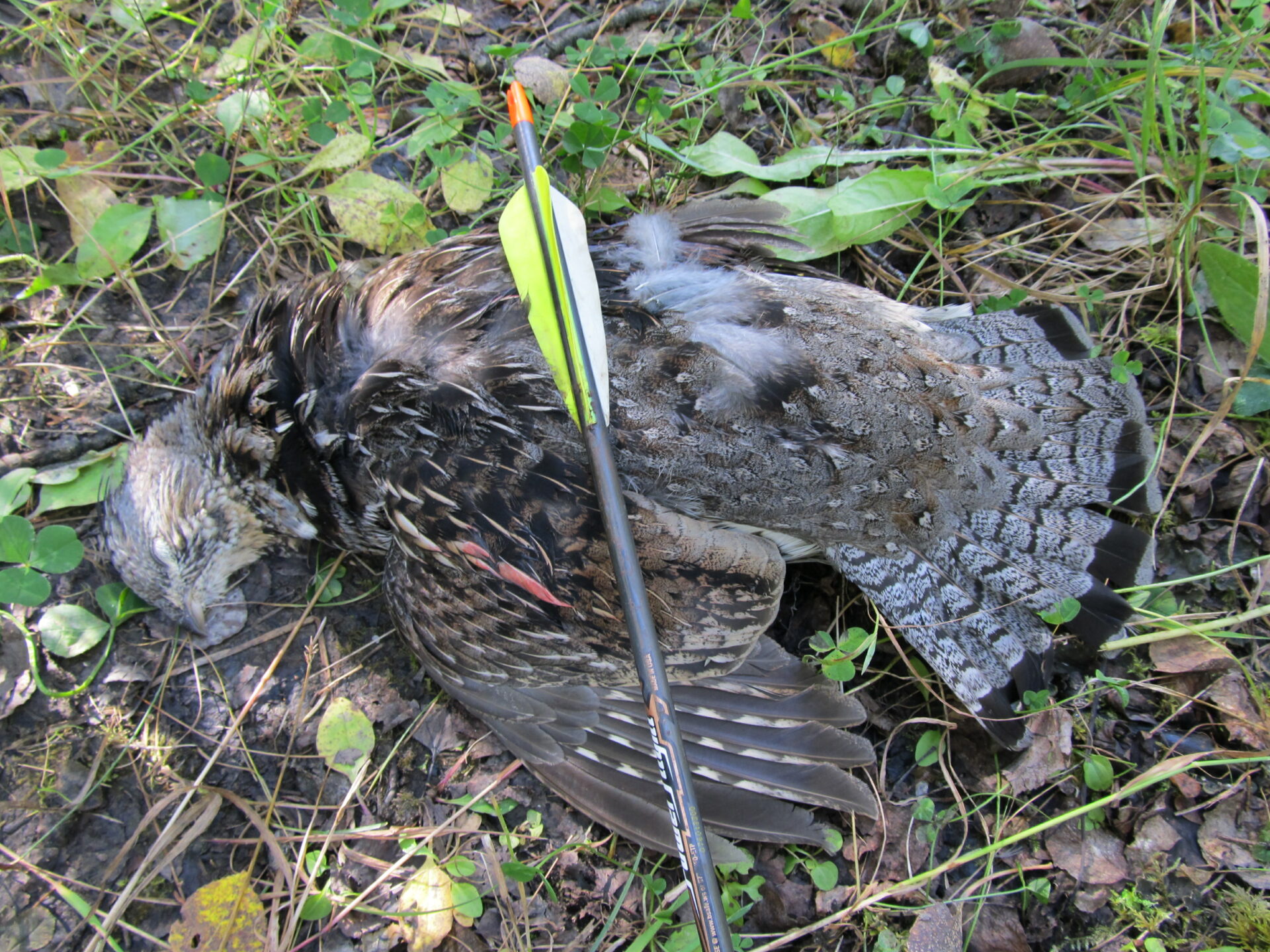 Broadheads work, but they tend to burry themselves in tall grass and ground cover quite easily. When considering broadheads, go with either a fixed blade or a hybrid mechanical. For birds with long necks, like Merriam turkeys or geese, guillotine-style broadheads are available, offering a four-inch cutting diametre for a better chance at a lethal neck shot, but these can have flight issues because of the large, long blades perpendicular to the arrow shaft.
For waterfowl bowhunters specifically seeking geese, a quiver full of arrows with flu-flu fletchings is ideal. Flu-flu fletchings are essentially your normal arrow fletching on steroids. The concept behind them is that they catch a significant amount more air resistance than a normal fletching or vein, which slows them down really fast. On a short range-shot on a bird, they will hit with plenty of power, but they're not going to sail too far if you miss.
Finally, the incredibly sharp eyesight of birds will seldom tolerate any movement, such as coming to full draw, without fleeing from the scene. Complete concealment is a must for shooting birds coaxed into close range. For this reason, I employ the use of a large ground blind with ample room to draw my bow undetected. Also, be sure to wear solid black clothing inside to match the black-backed ground blind. Unlike camo, a black coat, gloves, and mask will eliminate the flash from within the blind that easily spooks birds. Total concealment is the name of the game. However, be sure your blind of choice offers enough room to maneuver your bow for the shot, which could come from any number of directions.
Challenges
Grouse are a small target and are great for practicing accuracy while in the field under pressure. For example, to kill a grouse with a bow and not ruin the meat, you are aiming for a one-inch window. Because grouse move around a lot while feeding, your shot windows may be brief, which increases the pressure to make a good shot or risk losing that grouse. Bowhunting grouse trains your brain to look for the slightest movement. Scanning bushes and bases of pine trees for a twitch or a scurrying three-pound bird can be tough. Sure, the odd grouse will just stand in the middle of a quad trail, but the majority of birds are quite tough to spot, especially once you have flushed them into thicker cover. Training your brain to scan quick but still detect movement is beneficial when it comes to still hunting or glassing for big game animals.
I seldom head out bowhunting for grouse as my main target, they are usually just bonus meat while on a big game hunt during a mid-day break. In contrast, bowhunting larger birds like geese or turkeys is usually my main focus when I seek them.
Waterfowl hunting, in and of itself, is an experience that will consume you from the moment you set out your first decoy or blow your first call. Now, mix that with the rush and challenge of bowhunting and you have an experience that will last a lifetime.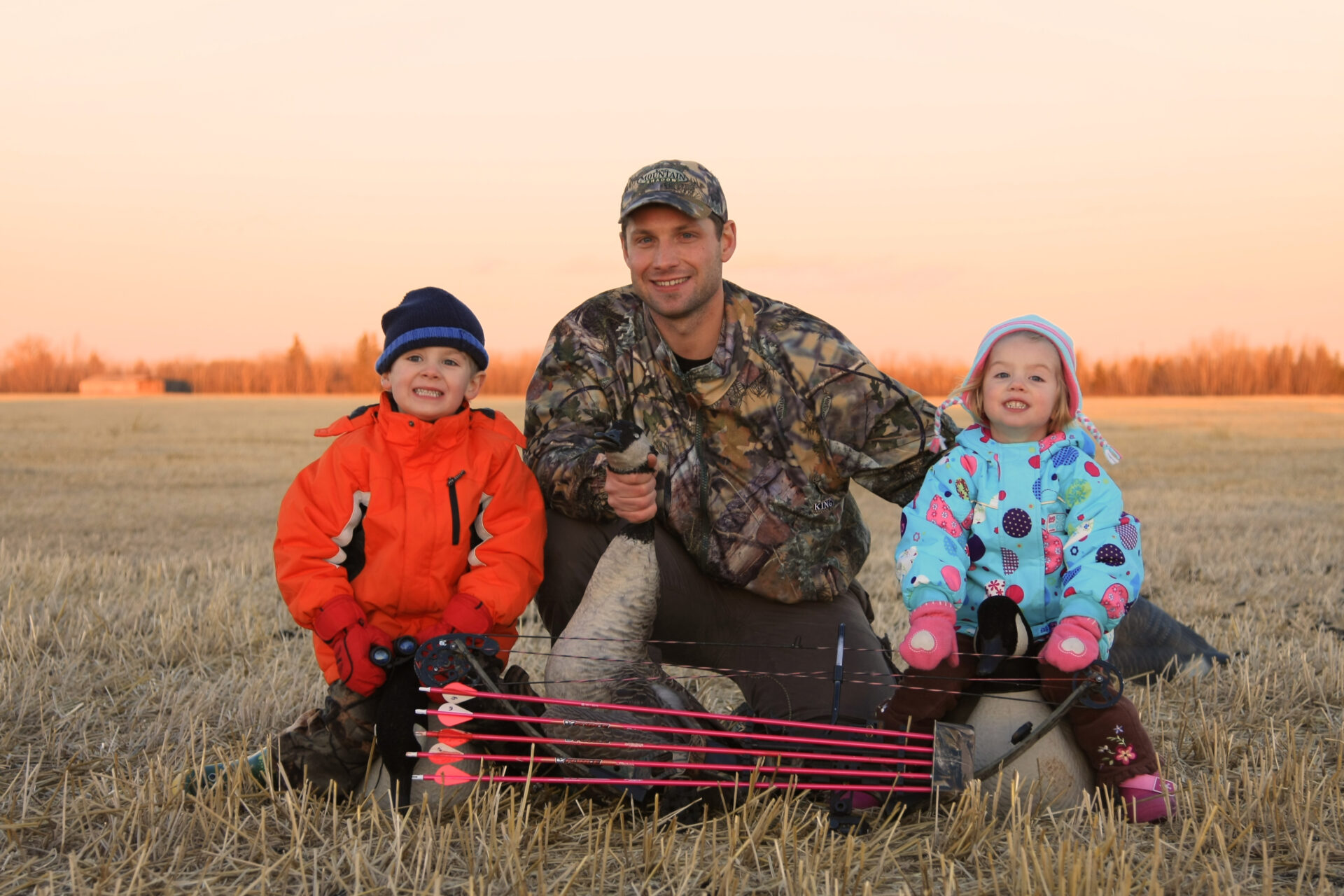 With their radar-like eyesight, bowhunting turkeys offers the ultimate challenge to every bowhunter. Calling from a scouted blind location with a decoy arranged close by will offer the greatest chance of success for bowhunters. Successful or not, it's very addicting once you hear the gobble of a mature tom headed your way.
Techniques
No one in their right mind should try to hit a grouse in thick cover, while moving, with a bow. There's just no way. Anyone that has ever spent time in the woods knows that there is zero chance you are sneaking an arrow through there at something moving as quickly as a grouse. Just getting your bow drawn back in time would be a major challenge. Instead, flush them into a tree. Once this happens, you can often get within 20 yards or less to shoot, since they feel safe perched in a tree. If you are specifically out hunting grouse, a trained dog is a great way to flush grouse into trees. Dogs resemble known predators and grouse will simply perch themselves up in a tree branch to escape them, feeling safe – they have no idea you are coming up behind the dog with a weapon capable of bring them down. Go slow and look up because often I've walked right under them. If they don't flush, crouch down and have patience. Watch for movement and try to slip into a shooting lane to get a clean shot.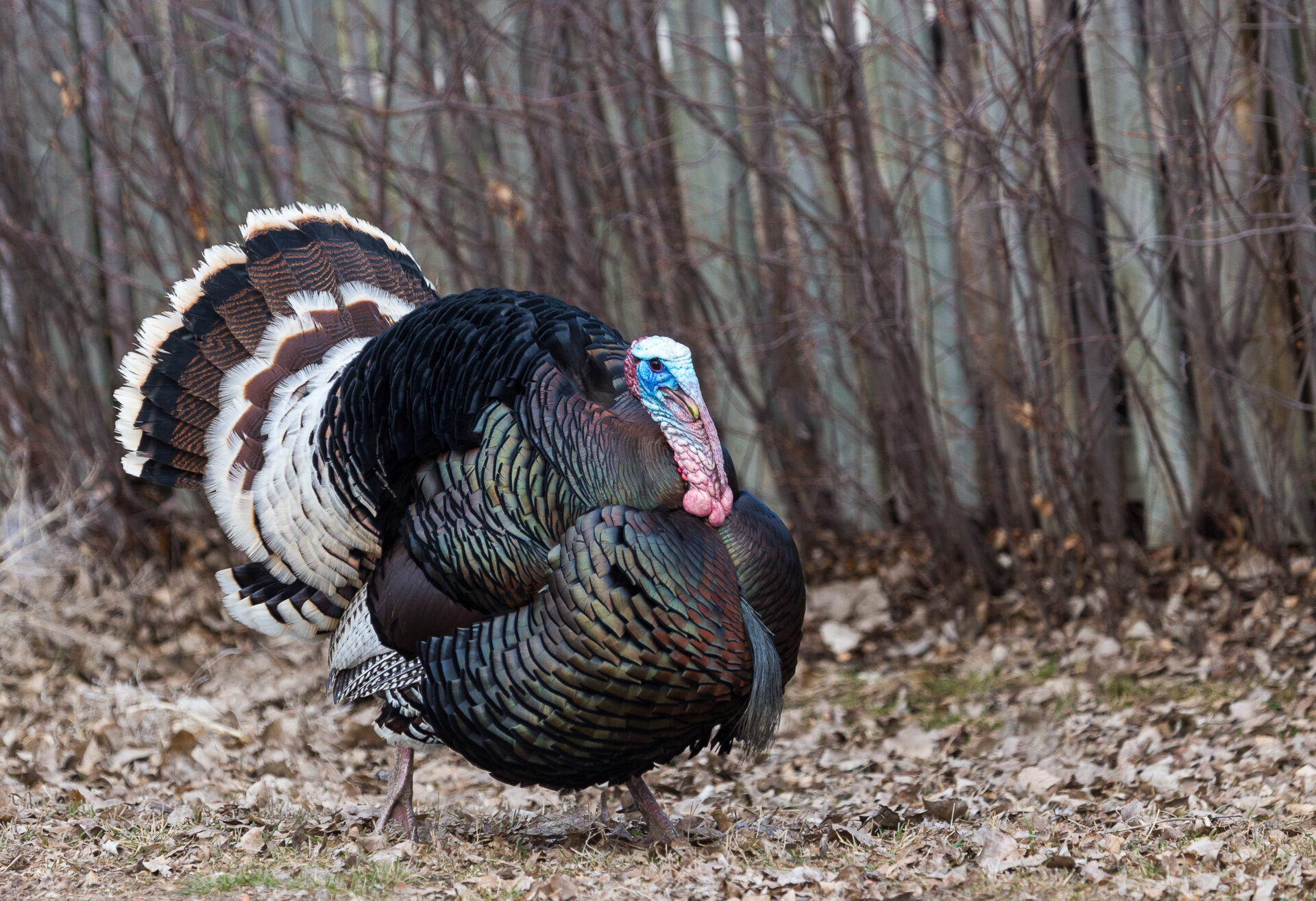 Turkeys have keen senses and fabled intelligence, but for once bowhunters can ignore the wind, as turkeys don't have nearly the sense of smell that whitetail deer have. With 270-degree vision and excellent hearing, hunters must remain absolutely still and quiet at all times, even when preparing to shoot.
Since crossbows are pre-drawn, loaded and released by a mechanical trigger requiring only finger movement (like that of a shotgun), leaning up against a tree or concealing yourself along a field edge used for feeding or struting will present shooting opportunities, assuming your head-to-toe camoflauge blends nicely.
For those wanting the additional challenge of arrowing their dinner with a vertical bow (recurve, long or compound), setting up a blind in the bush and calling turkeys into range is by far your best bet. Given that you've found an area that holds turkeys by either seeing or hearing them, you'll now want to set up your blind in between the feeding and roosting areas and close to some strutting ground (if any). Set up the blind with one shooting lane out from it. Clean the ground from twigs, leaves and any debris that could make noise. Many of today's commercially available blinds allow you to open windows on all sides, essentially flooding the blind with light – you do not want to do this. Instead, you'll want to wear dark clothing, sit back in the blind (hidden from any light), remain still and simply look ahead into your shooting lane while listening attentively. Decoys are a popular tactic to coax birds in close for a shot. Set up a hen or a hen and jake (immature male) decoy combination in your shooting lane five to 20 metres out from your blind.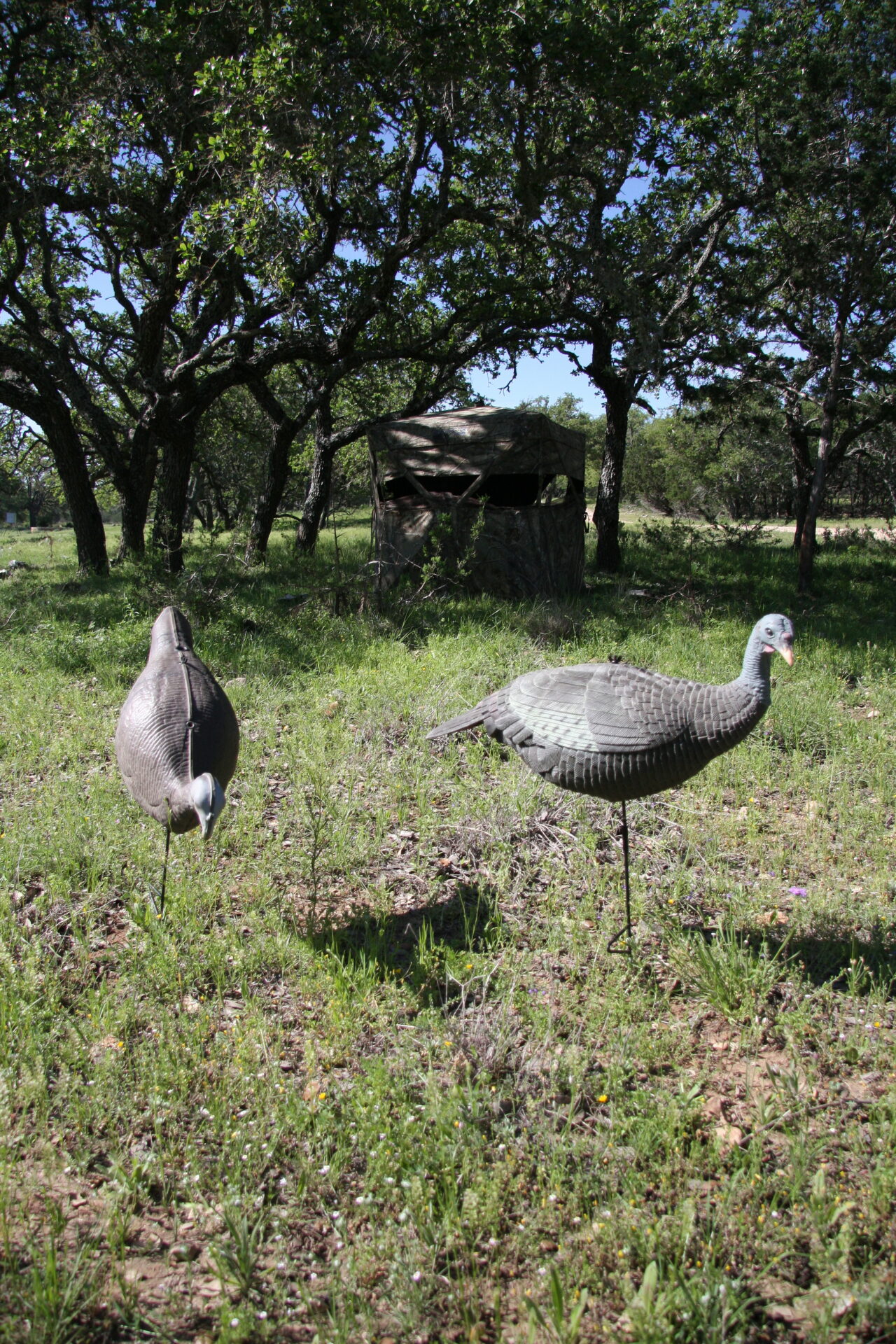 Despite its small-sized brain, geese are incredibly wary game birds. Their keen eyesight routinely picks out the most minimal movement and anything on the landscape that looks out of place. Take some time to ensure that your ground blind blends well with the surrounding area. Use limbs, brush or grass to breakup roof outlines and corners. You want the look of brush, not a box. As for decoys, large decoy spreads are not necessary. In fact, large decoy setups may hinder geese landing exactly where you need them, or even cause them to spook prior to shot opportunities happening. I simply use a few dozen decoys to pull geese in front of my setup. The key is to get the geese close and wait for them to land. Stay completely still until they are comfortable on the ground, then draw and aim. If you have done it right, you will be out of arrows before you are out of geese shooting opportunities.
If you want a new bowhunting challenge, try bowhunting for birds! Whether it's grouse, geese or turkey, they will all test your shooting abilities, help you build confidence and develop your skills.