I've been making this prawn avocado salad for close to a decade. Reminiscent of ceviche, this salad is a huge hit at barbeques and family gatherings. The ingredients are listed in ratios to make it super easy to scale up or down, depending on how many mouths you need to feed. For example, if you are using one cup of red onions, you will add two cups each of prawns, avocados, tomatoes and cucumbers.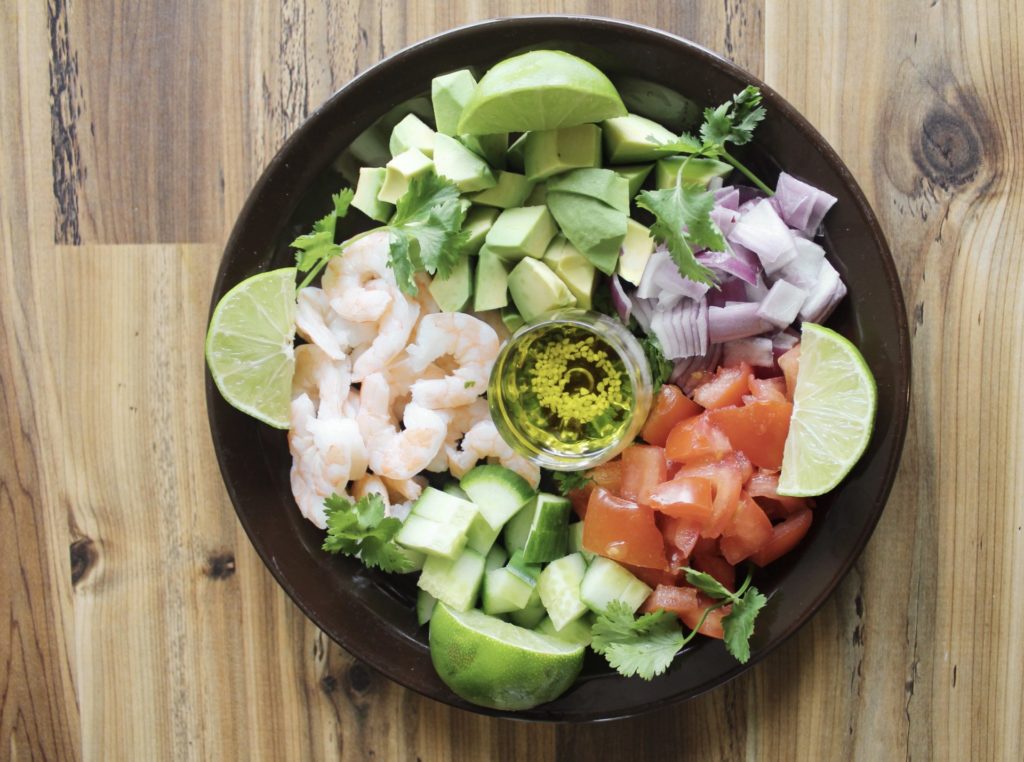 This salad is best served the day it is made, but don't worry – there won't be any leftovers!
Ingredients
2 parts prawns, cooked and peeled
2 parts avocados, diced
2 parts tomatoes, diced
2 parts cucumber, diced
1 part red onion, finely chopped
Fresh squeezed lime juice, to taste
Finely chopped cilantro, to taste
Salt and pepper, to taste
A drizzle of extra virgin olive oil
Method
Cook and peel the prawns prior to putting together the salad, and place in fridge to cool down before adding to other ingredients. Dice up the avocados, tomatoes and cucumbers and place into a serving bowl with the chilled prawns. Finely chop the red onions and add into bowl. If you choose to use cilantro, now is the time to add it. Sprinkle sea salt and fresh ground black pepper on top of the vegetables before squeezing fresh lime juice over the ingredients. This is an important step, as the lime juice will keep the diced avocado from turning brown. Finally, add a healthy drizzle of extra virgin olive oil over top of everything. Gently stir to coat all the vegetables and prawns with the liquids.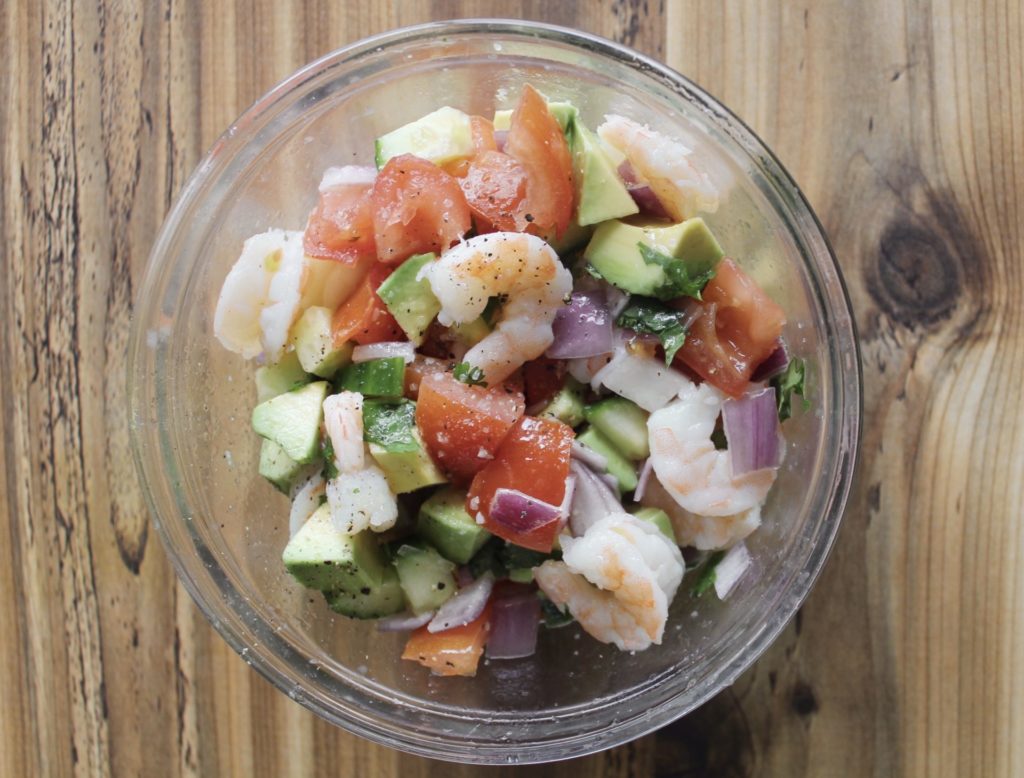 Cover the serving bowl before placing in the fridge. This can be served immediately, but it is best if made a few hours before eating as it gives time for all the flavours to really blend together nicely.