Between our busy life and a bunch of new babies arriving in my extended family, I have been making a lot of these moose lasagnas to have in the freezer, both for us and for gifting. Are they fancy? Absolutely not. But they are filling, taste great and are quick to make up a big batch for when you (or someone else) don't feel like cooking. Hot tip: Keep these in the freezer during hunting season so when a late night arrives after getting an animal out of the bush, you can throw one of these in the oven while you clean up.
This recipe makes three 9×6 lasagnas. Purchasing single-use aluminium baking dishes makes these great for nights when you don't want to do the dishes or a great gift to someone who may need an easy meal in their freezer.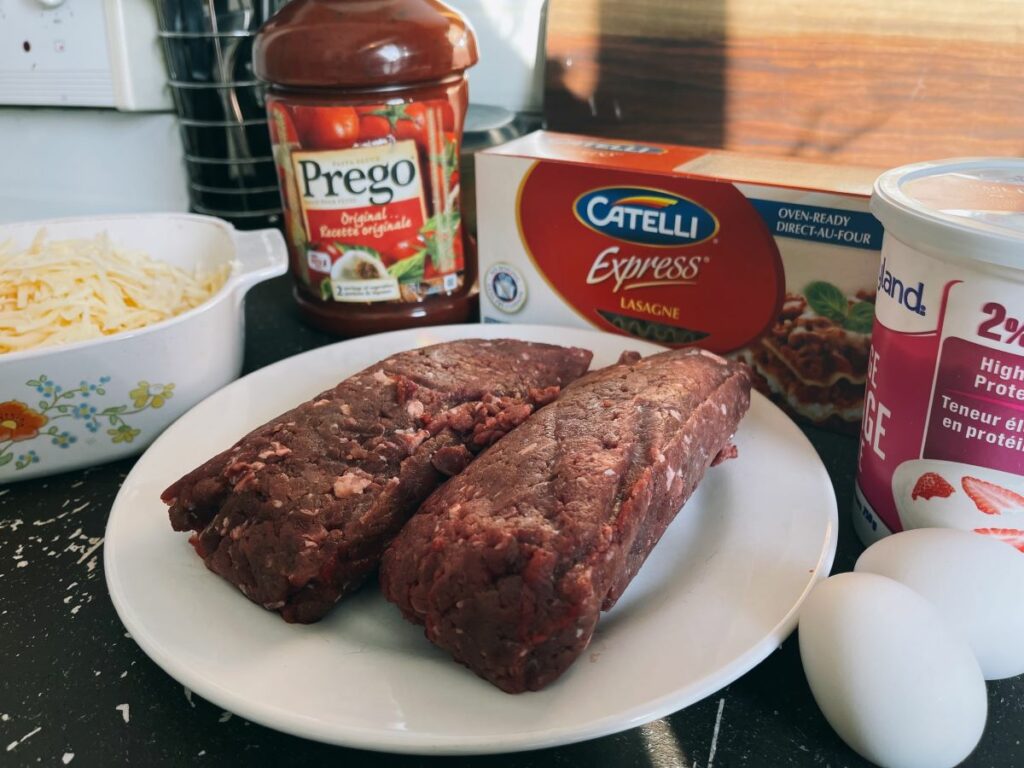 Ingredients
2 tbsp extra virgin olive oil
2 lbs ground moose meat (elk is also perfect for this)
7 cups of tomato/pasta sauce
4 cups cottage cheese
2 large eggs
4 1/2 cups grated mozzarella cheese, divided
One box of oven-ready lasagna noodles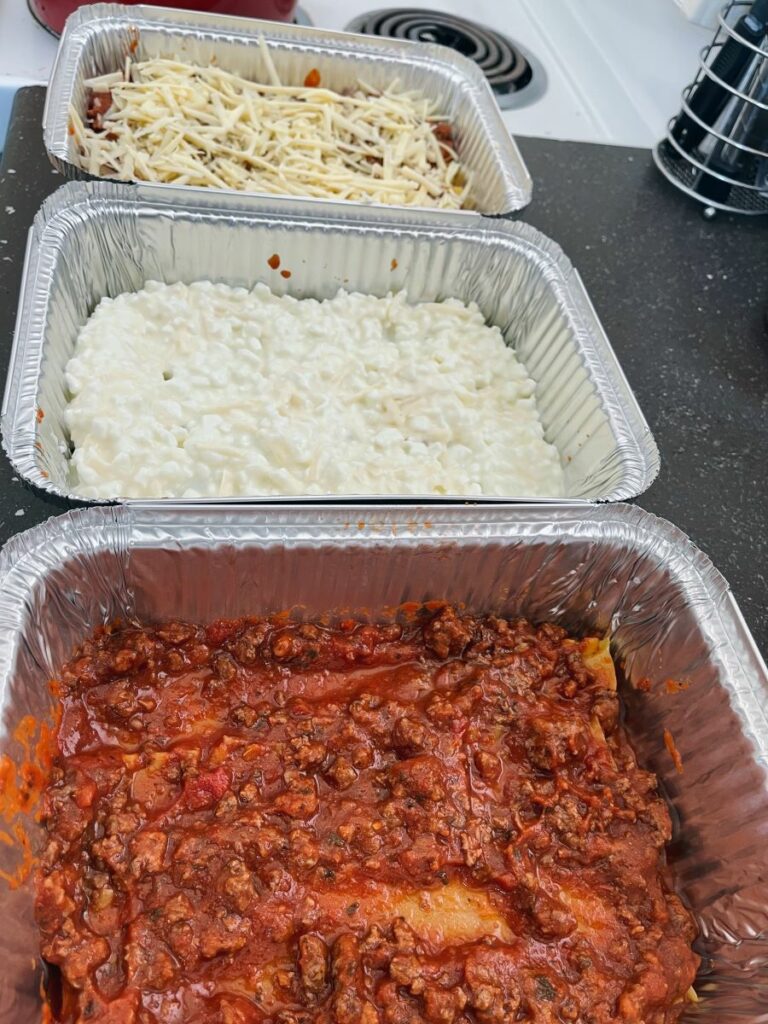 Method
In a large pot, heat up the olive oil over medium heat. Fry the ground meat until cooked through. Add the tomato sauce and stir to combine. Cook for around five more minutes.
In a bowl, combine the cottage cheese, one-and-a-half cups of the mozzarella cheese (set the rest of the mozzarella cheese aside) and the eggs.
To assemble the lasagna, layer the ingredients together as follows: meat sauce, noodles, meat sauce, noodles, cottage cheese mixture, noodles and end with meat sauce. Top with shredded mozzarella cheese.
Cover the trays with included lids or cover in aluminum foil and freeze without baking. To bake from frozen, bake at 375 degrees Fahrenheit for approximately 90 minutes or allow to thaw in the fridge overnight and bake at 350 degrees Fahrenheit for 50 minutes or until the cheese is browned.