The bounty of spring is upon us! Here in north central British Columbia, morels are just starting to pop up in the boreal forests; the rain and heat have started the flush of mushrooms. But it's not just the morels that are out – spring means black bear season, which for us equals a healthy supply of bear sausage in the freezer.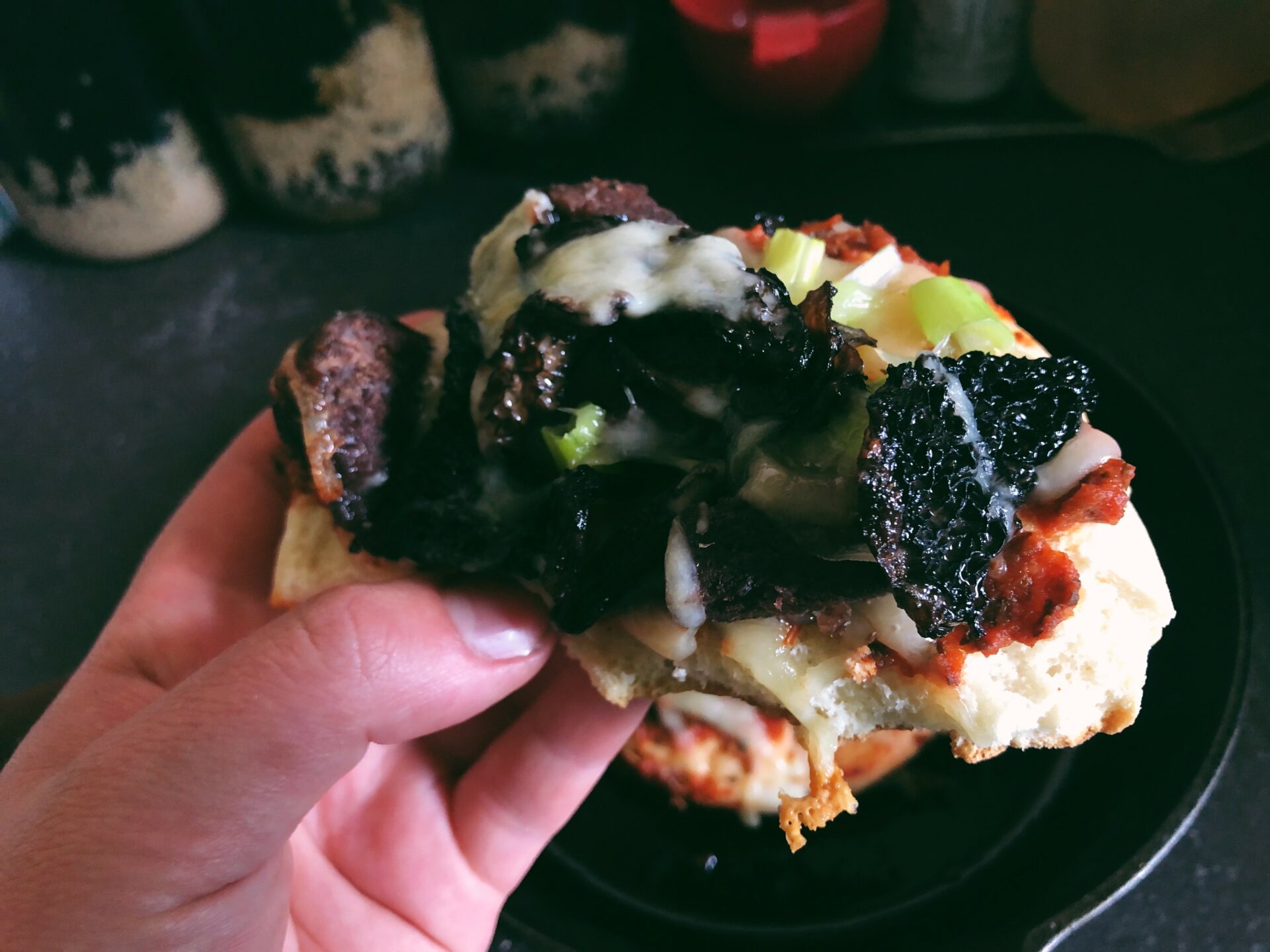 These easy-to-make bear sausage and morel mini pizzas are a quick meal to whip up for the entire family in under 30 minutes, which makes them the perfect choice for busy spring days when all you want to do is be outside. These can also be cooked over the barbeque if you prefer.
Ingredients
4 individual sized pizza crusts or Greek pitas
1 pint pizza sauce
4 smoked bear sausages
A handful of sliced morels for each pizza
Mozzarella cheese, grated
Green onions or chives for garnish, optional
Method
Preheat the oven to 350 degrees Fahnrenheit. In a large frying pan, slice up the bear sausage and cook thoroughly – if you are using already cooked sausage, you can skip this step. In another small frying pan, fry the sliced morels in a bit of butter for approximately five minutes.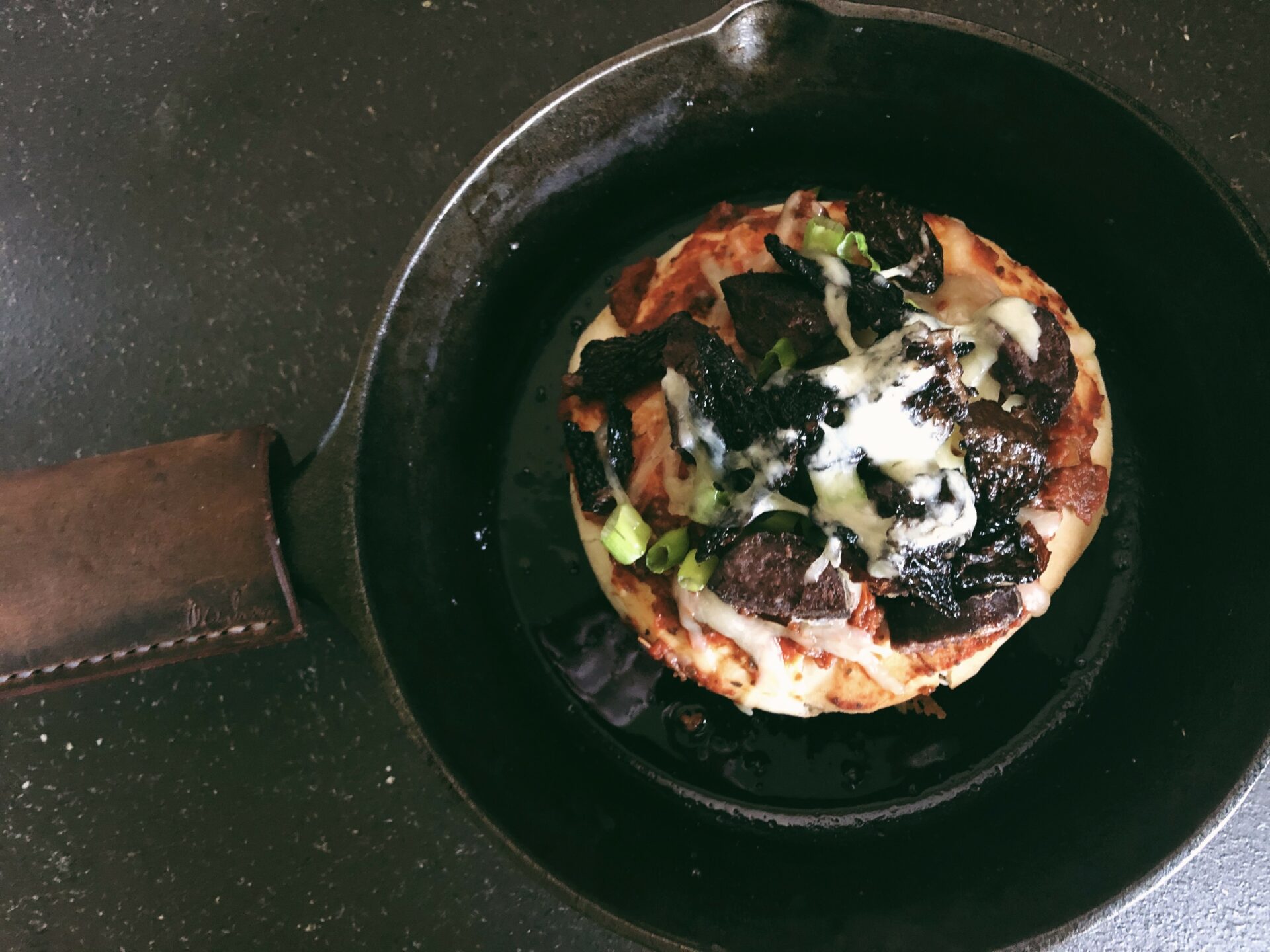 Spread the pizza sauce on each individual crust in a thin layer. Sprinkle a layer of grated cheese, then top with sliced bear sausage and morels. Sprinkle with additional cheese if desired. Place onto a pan and bake in the preheated oven for 8 to 10 minutes, or until cheese is melted. Garnish with fresh chopped green onions or chives if desired.
Makes four individual pizzas.