Drunkard's soup is a simple recipe that has been in the family for quite some time. While it got its name from being a family favourite after an evening of drinking, this soup is, at its core, a homemade tomato soup. The addition of stew meat and morels helps round out the soup to make it more of a hearty meal and lends delicious flavours to the tomato base.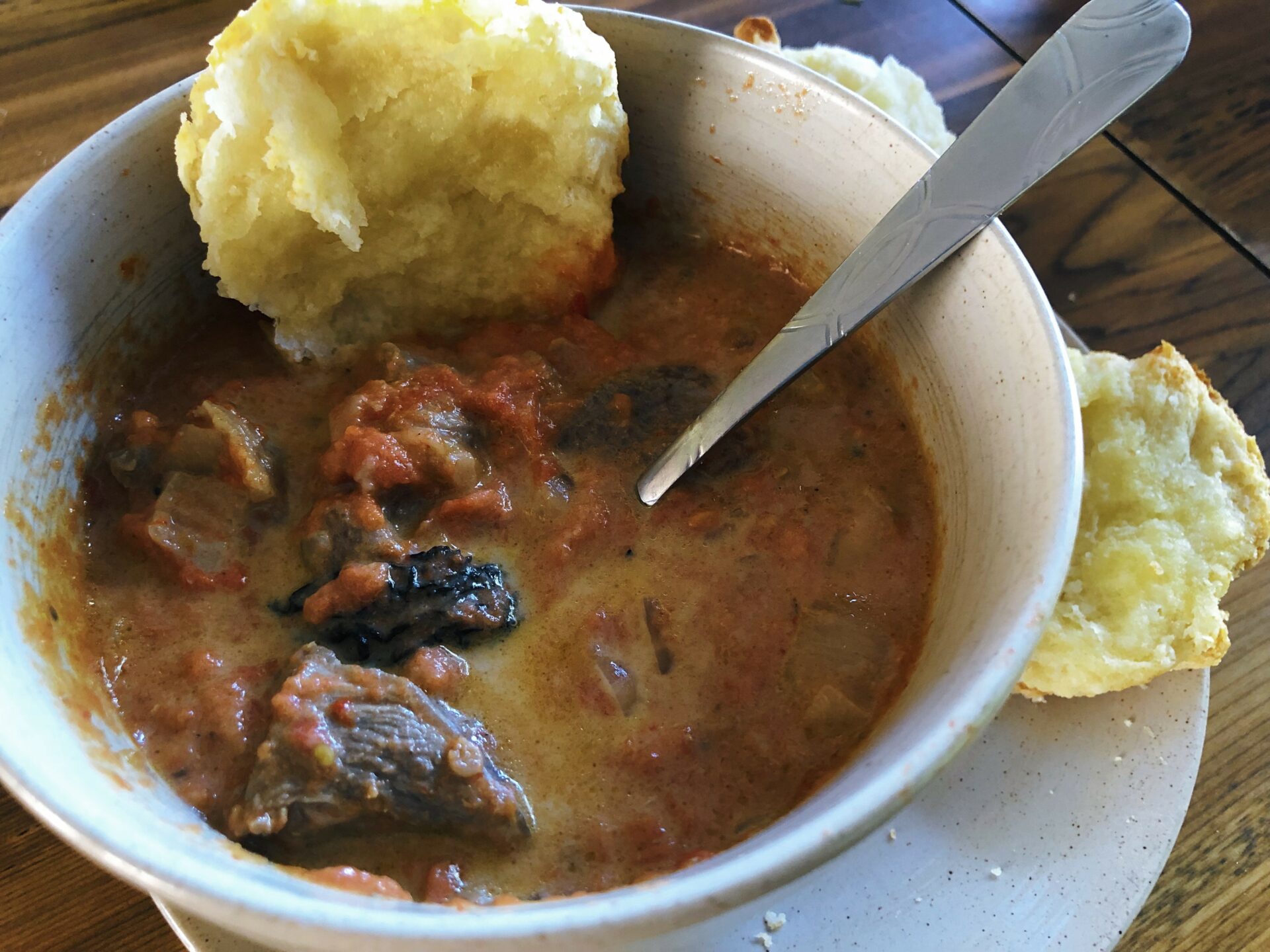 Easy to whip up and even easier to double or triple if you are feeding a lot of people, this filling soup can be made in around 30 minutes.
Drunkard's Soup Ingredients
1 lb stew meat (moose or elk is my favourite!)
2 tbsp. extra virgin olive oil
1 medium yellow onion, diced
1 cup dried morels
1 quart stewed tomatoes
1 tsp baking soda
2 cups milk
Salt and pepper, to taste
Method
In a large pot, brown the stew meat with the extra virgin olive oil. While the meat browns, place the dried morels into a bowl of cold water for several minutes to rehydrate them. Remove the stew meat from the pot and set to the side and cook the rehydrated morels and diced onion for around five minutes or until the onions are translucent. Add the stewed tomatoes and baking soda and stir to combine.
In a small saucepan, heat up the milk and then pour the warmed milk into the other pot. Stir the stew meat back into the pot as well and then simmer for another 10 minutes or so. Add salt and/or pepper to taste.
Serve with tea biscuits.