Perhaps it was Beretta's intent to garner my interest when they sent me the latest edition to their prestigious world of shotguns, the A400 Xtreme Plus. A waterfowl shotgun without a doubt. But one which, on close inspection, was also drilled and tapped for the inclusion of a picatinny rail, unquestionably aimed at those waterfowlers who might also want to mount a red dot or other optical sight for a turkey or even possibly a deer hunt. At least, that's the way I saw it. And they were right. It did capture my interest, not only because of its new and innovative features, but also because of my long history with Beretta shotguns – an association that has included ownership of an array of shotguns, from high-end O/Us and trap guns to one of this shotgun's predecessors, the Xtreme 2, a shotgun that quite possibly has been the best waterfowl shotgun I have had the privilege to take afield.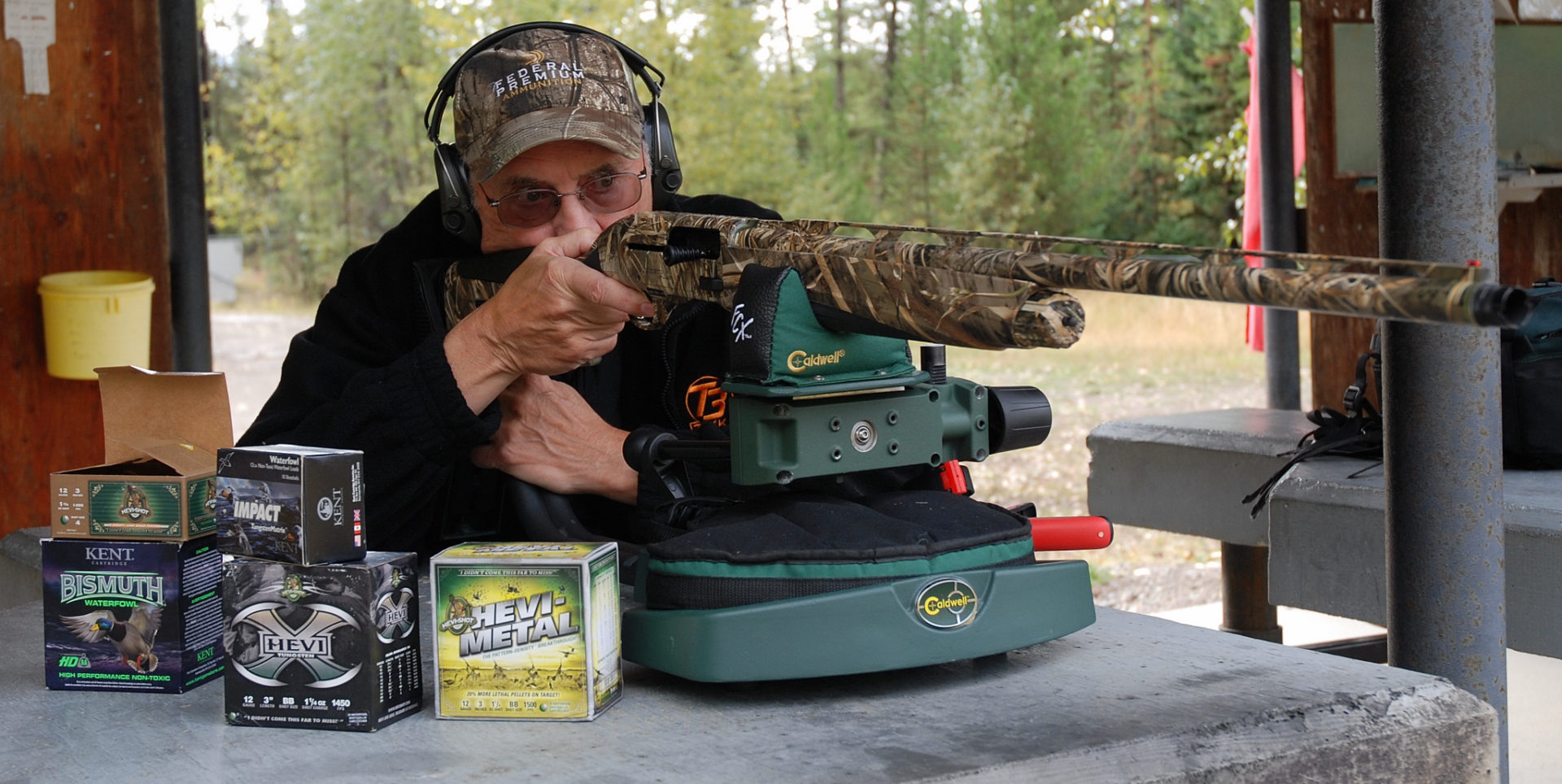 The A400 Xtreme Plus
The first question one might ask is why Beretta decided to add the "Plus" to this shogun's moniker. In short, it refers to Steelium Plus barrel technology. Normally reserved for high-level competition guns, the A400 Xtreme Plus now incorporates a tri-alloy steel Steelium Plus barrel. That, along with its long, 14-inch forcing cone, gradually tapers the shot string to increase pattern performance and reduce recoil. A field-grade gun with the barrel of a top-end competition gun. How much better can it get? Well, there are certainly some notables, both new and older carry overs from previous models. Their sheer numbers, however, dictate that I simply list them with a short explanatory note.

Kick-Off Mega – said to be the world's best recoil reduction system with 70 per cent less felt recoil and is the first to "eliminate the second recoil peak," which occurs when the bolt impacts the receiver at the end of its travel. The entire system incorporates a number of innovative features that include hydraulic dampers, parallel cheek mount recoil, soft comb cheek piece, and as previously mentioned, barrel technology features, such as a long forcing cone.
Blink – a Beretta gas operating system that they claim is 36 per cent faster than any other shotgun. It features a rotating bolt, new feeding system and a self-cleaning piston.
Optima Bore HP – offers the best ballistic performance available, even with steel shot. The shot pattern remains uniform no matter the shot size or load.
Micro Core – an innovative recoil pad made of open cell techno-polymer that is softer, lighter and slides better than rubber. It also expands, increasing the surface area for a more secure shoulder fit.
Aqua Technology – provides superior corrosion protection to all internal and exterior metal components, no matter what the elements.
Stepped-Up Rib – seven-millimetre-by-seven-millimetre-wide rib, raised to eye level.
Steel Mid-Bead Sight & Fiber Optic Front Sight – provide enhanced sight alignment.
Expanded/Beveled Loading Port – reduces thumb bite, improves loading with gloves and offers a highly visible green follower.
Enhanced Controls – offers an extended charging handle, enlarged bolt release, oversized reversible safety and oversized trigger guard.
Extended Black Edition Chokes – includes five chokes: full, improved modified, modified, improved cylinder and cylinder.
Last – the gun includes an adjustable shim system, synthetic pistol grip, rubberized forend grip and is available in six finishes.
A400 Xtreme Plus Specifications
Gauge: 12
Barrel length: 26 to 28 inches
Chamber: 3.5 inches
Length of pull: adjustable from 14.25 inches
Weight: averages 7.8 pounds
Total length: minimum 51 inches
Test Results
Before I detail specific test results, a few comments on the gun are warranted. While I must admit that the new enlarged charging handle, bolt release and safety aesthetically looked significantly larger, they proved to be a real asset, especially in cold weather and when wearing gloves. Simply put, I liked them – a noted improvement. The gun, for a waterfowl shotgun, fit and balanced well and the stepped-up rib offered a positive sight line, especially on quick-moving targets. I also noted that while the felt recoil, especially on the heavy magnum loads, was notably less than on other similar shotguns, the question still remained as to whether it actually achieved a 70 per cent reduction or not and this was impossible for me to determine. It certainly cycled in the blink of an eye and as fast as I could pull the trigger, ejecting hulls a good 15 feet and it did so with all loads tested, including light, two-and-three-quarter-inch target loads. The new expanded/beveled loading port was also a noted improvement – no longer did I suffer a finger pinch every time I added ammunition to the magazine. I also weighed this gun and checked its trigger pull. The gun weighed seven pounds, 12 ounces, and the trigger pulls weights were surprisingly very consistent and light for a shotgun, with three readings of two at four pounds, 12 ounces, and one at four pounds, 14 ounces.
Being partial to steel alternatives for hunting waterfowl, I decided to deviate from the norm and pattern five such waterfowl loads and five premium turkey loads, but I used standard targets loads on the trap range. So, I separated my test into two parts, one on the trap range with light target loads and the second patterning both my selected waterfowl and turkey loads at 40 yards, using a modified choke for the waterfowl loads and a full choke for the turkey loads.
On the trap range, I shot one round of trap (25 birds) and hit the first 20 but then dropped one, finishing strong with the last four. For a waterfowl shotgun, its nimble handling certainly impressed me, especially as I did not shoulder the gun until the clay bird had left the trap.
For my waterfowl pattern tests I included ammunition from both Hevi-Shot and Kent that included shot sizes ranging through the spectrum of BB, #3, #4 and #5. Then, using Winchester pattern targets, I counted all pellets within a 30-inch circle to determine pattern performance.
For my turkey pattern tests I included ammo from Kent, Federal, Hornady, Remington, Winchester and used Birchwood Casey's Turkey Splattering Targets that depicted various hit zones, red for brain and neck vertebra and green for other body hits.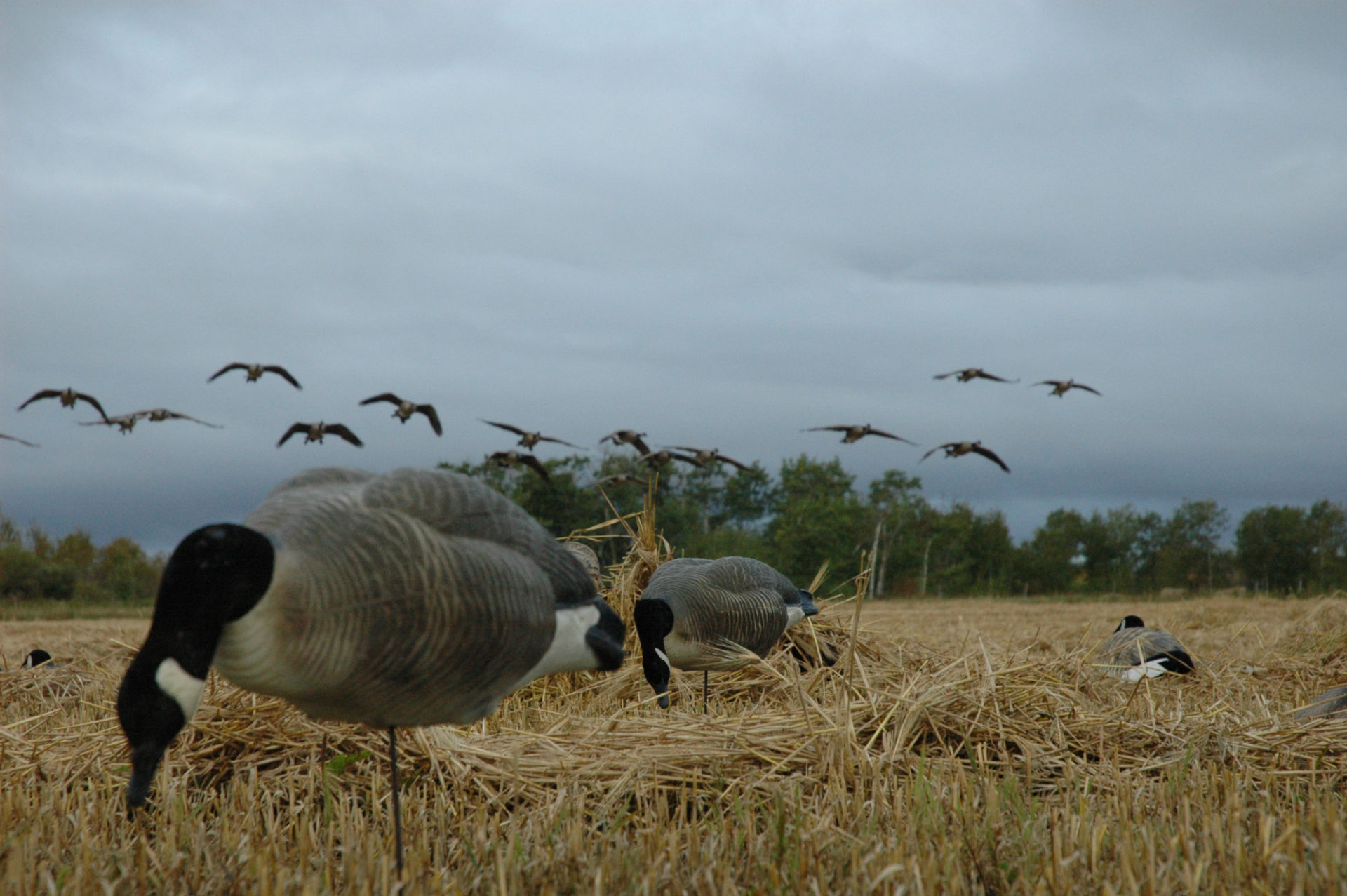 Waterfowl:
Hevi-Shot 3-inch 1 3/8 oz. #4
Modified Choke
Total: 142
Hevi-Metal 3-inch 1 1/4 oz. BB
Modified Choke
Total: 94
Hevi-Tungsten 3-inch 1 1/4 oz. BB
Modified Choke
Total: 39
Kent Bismuth Waterfowl 3-inch 1 1/4 oz. #3
Modified Choke
Total: 114
Kent Impact Tungsten Matrix 3-inch 1 1/4 oz. #5
Modified Choke
Total: 148 
Turkey ammunition:
Red hits (brain and vertebrae); green hits (body, 10-inch circle hits only)
| | | | |
| --- | --- | --- | --- |
| Brand | Shot Size | Red Hits | Green Hits |
| Kent Ultimate Diamond Shot | 3-inch 1 1/4 oz. #4 | 7 | 19 |
| Federal Premium Mag-Shok | 3-inch 1 3/4 oz. #6 | 5 | 24 |
| Hornady Heavy Magnum Turkey | 3-inch 1 1/2 oz. #4 | 1 | 16 |
| Remington Nitro Turkey | 3-inch 1 7/8 oz. #5 | 4 | 26 |
| Winchester Long Beard | 3-inch 1 7/8 oz. #5 | 18 | 73 |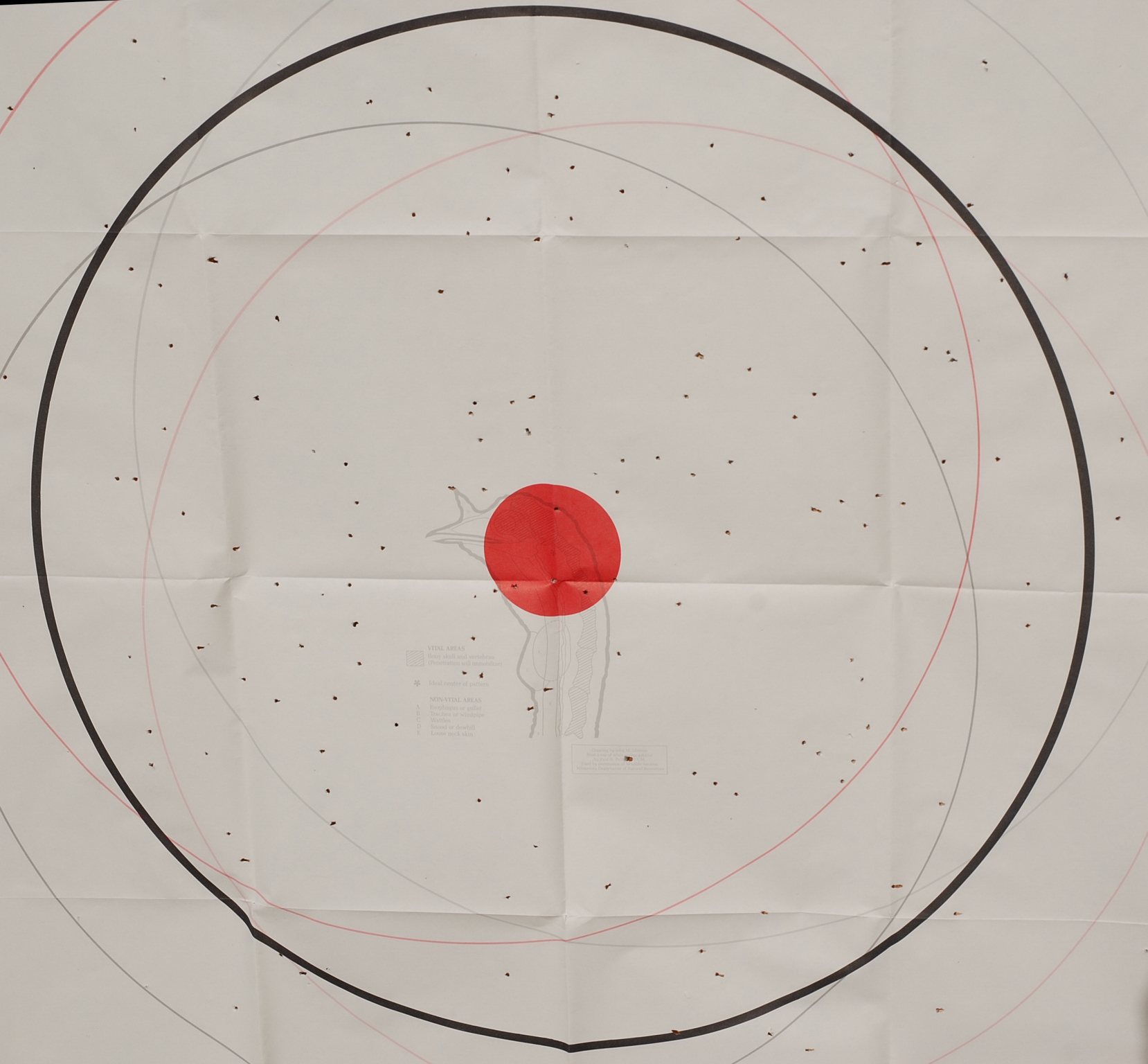 Last Shot
In summation, when assessing the waterfowl ammunition pattern results, the A400 certainly patterned well – with an even distribution of shot left to right, although there was a slight tendency to pattern a bit high. No need for aftermarket chokes here, the gun lived up to its billing. If I were to hunt geese over decoys, Kent Bismuth Waterfowl three-inch, one-and-a-quarter ounce #3 would be a good choice, or for pass shooting one might consider Hevi-Metal three-inch one-and-a-quarter ounce BB. For ducks, I would look no further than either Hevi-Shot three-inch, one-and-three-eighths ounce #4 or Kent Impact Tungsten Matrix three-inch one-and-a-quarter ounce #5. However, when it came to turkey, the hands down winner and load of choice would have to be Winchester Long Beard three-inch one-and-seven-eighths ounce #5 that provided a staggering 18 red zone and 73 green zone hits, more than double the number of its nearest competitor in both red and green zone hits. Simply remarkable performance!