Kabobs are the ultimate summer grillin' meal – just grab whatever fixings you have on hand, marinate some meat, skewer it all together and throw it on the barbeque. However, you can't tell me that I'm the only one who has had a hankering for this tasty dinner, and went through all that preparation, only to forget to soak the wooden sticks in water for an hour before grilling time. Just me? No? If you find yourself in my camp, this deconstructed version has all the smoky, whiskey flavours of a classic kabob – minus the sticks!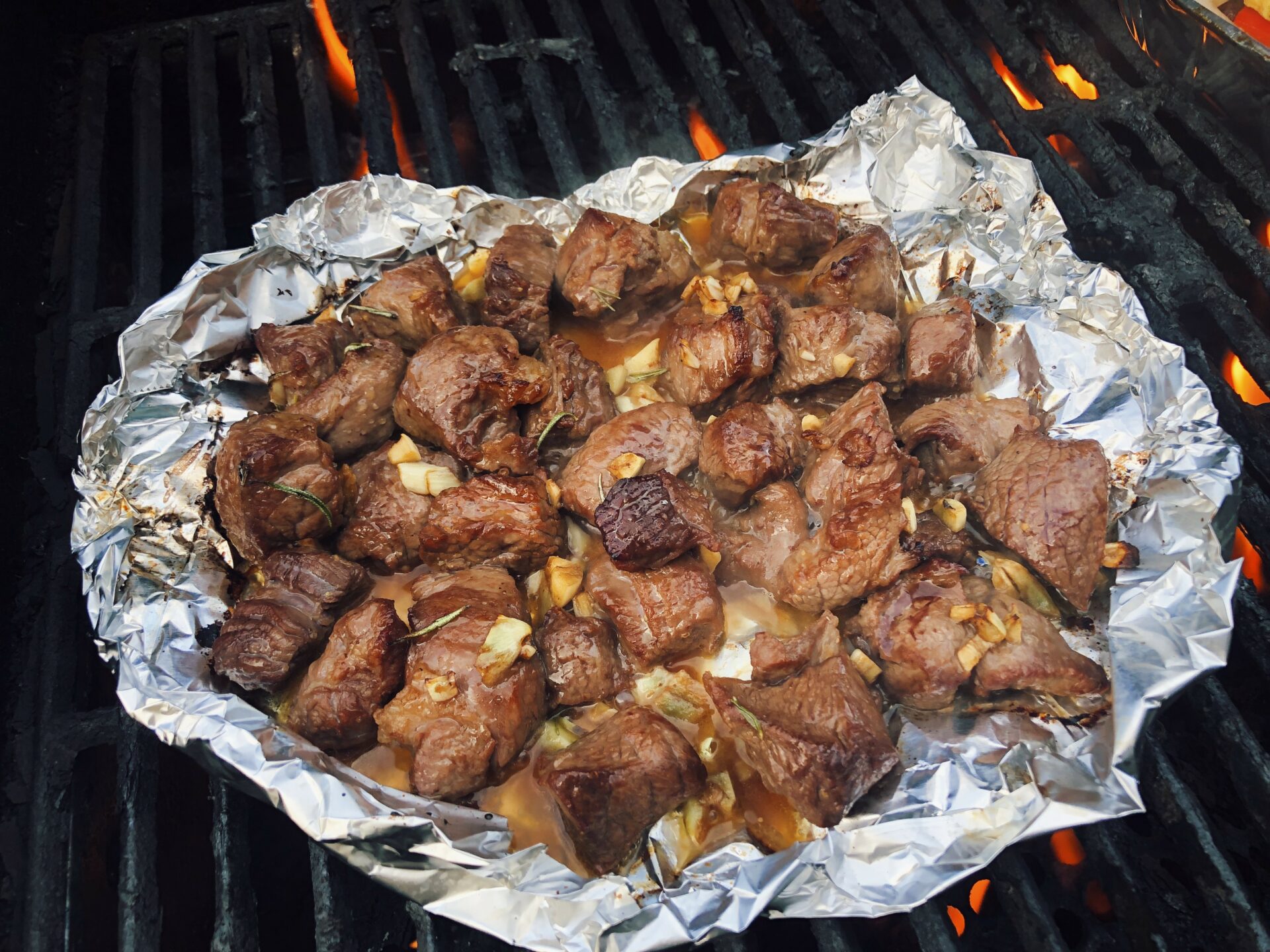 Honey Whiskey Marinade Ingredients
One garlic bulb, minced
Two sprigs fresh rosemary, chopped
1/2 cup balsamic vinegar
1/2 cup whiskey
1/4 cup low sodium soy sauce
1/4 cup extra virgin olive oil
2 tbsp honey
1 tbsp Dijon mustard
Fresh cracked pepper
Deconstructed Kabob Ingredients
1 lb of moose stew meat/steak*
Whole baby potatoes, boiled
Bell peppers, chopped
Mushrooms, whole or halved
Red onion, chopped
Zucchini, sliced
Method
In a large bowl, combine minced garlic, chopped rosemary, balsamic vinegar, whiskey, soy sauce, olive oil, honey and Dijon mustard. Sprinkle in some fresh cracked pepper and stir until all ingredients are mixed. Place the moose meat into the bowl, ensuring all the meat is covered by the marinade. Cover bowl and place in the fridge for 24 hours.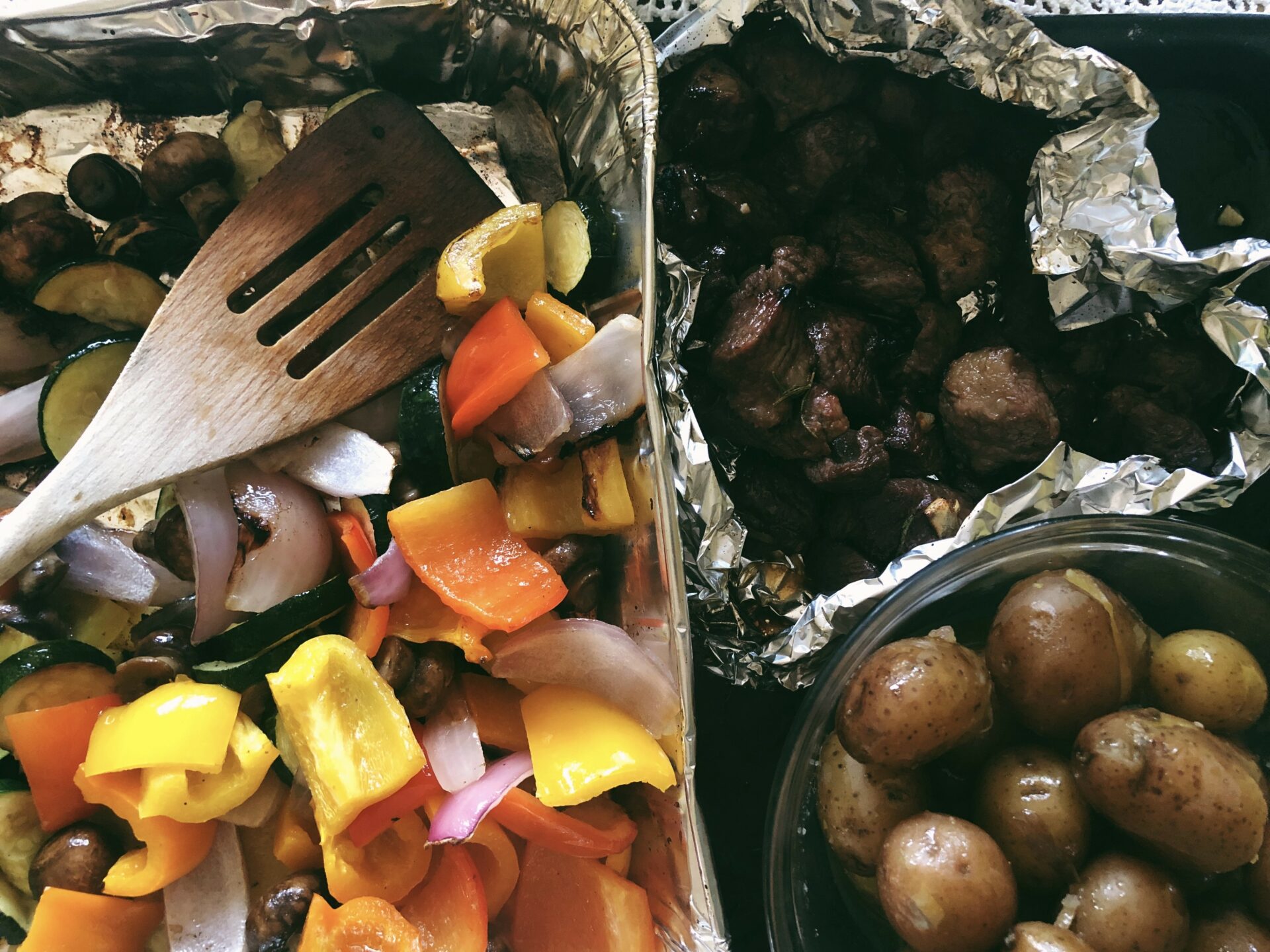 After the moose meat has marinated for the full 24 hours, remove from marinade and place onto an aluminum foil tray. Chop and slice whatever veggies you have chosen, place into another aluminum foil tray, and drizzle with extra virgin olive oil.
Preheat your barbeque to 425 degrees Fahrenheit. While it is preheating, boil the baby potatoes on the stove until soft. Once the barbeque is preheated, place both foil trays into the barbeque and grill for around seven minutes, or until the veggies are softened and moose meat is medium rare.
Remove moose meat, veggies, and potatoes from heat. Let rest for a few minutes, then serve hot.
*Note: I usually use stew meat for this recipe. When left to marinate for the full 24 hours, the meat ends up being melt in your mouth tender – no need for high-end cuts of meat in this easy summer meal.