Creamy wild chicken and rice soup is a hearty, wholesome soup to fill your belly. Another easy recipe to experiment with, you can sub the morels for whatever mushroom you have on hand, and the grouse for turkey, chicken or even rabbit. This soup can be prepared in a little over one hour and serves four to six people.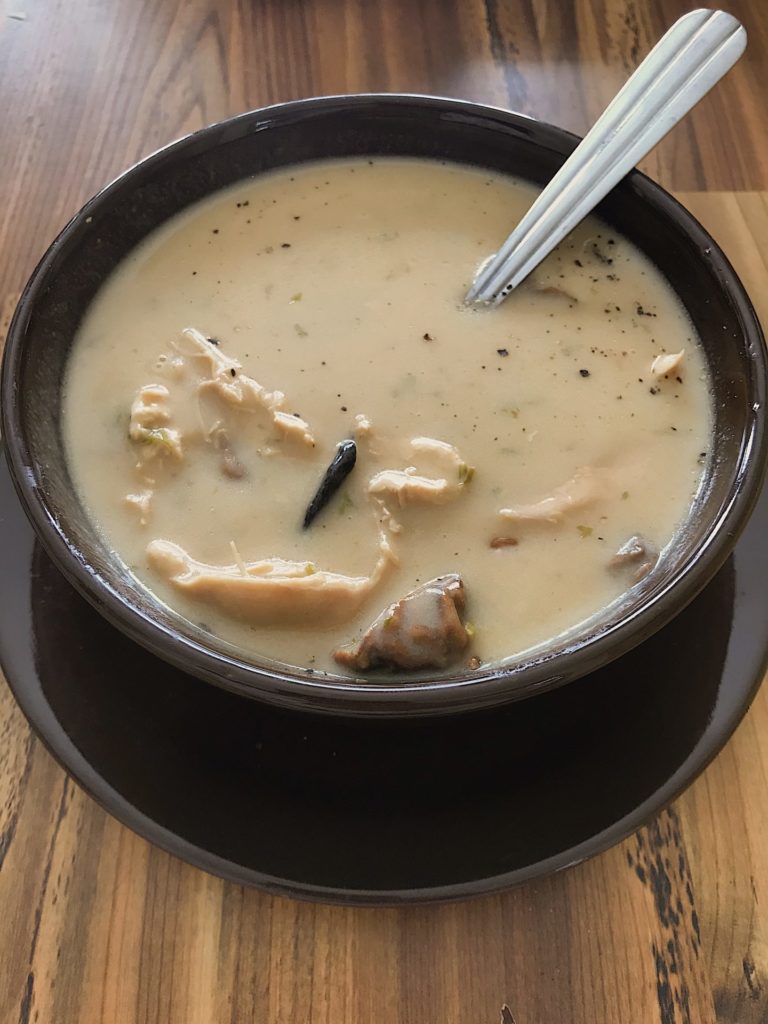 Ingredients
1/2 cup butter
1 large onion, diced
3 carrots, diced
1 cup dried morels
4 cloves garlic, minced
1/2 cup all-purpose flour
2 cups half-and-half cream (or substitute milk for a lighter soup)
2 whole bay leaves
2 tbsp fresh parsley, chopped
1 tbsp fresh thyme, chopped
4 cups chicken stock
1 cup wild rice
4 grouse breasts, cooked and shredded
Salt and pepper, to flavour
Method
First, rehydrate dried morels in a bowl of hot water. Then, in a large stockpot, melt butter over medium heat. Add diced onion and carrots and cook for about 10 minutes or until onions are translucent. Drain the morels and rinse once with cool water before adding to pot, along with the minced garlic. Cook for five minutes.
Add flour to the pot, stirring constantly into a paste to avoid burning it. Turn the temperature to medium high and add cream, chicken stock, bay leaves and fresh herbs and bring to a simmer.
Turn heat down so that the soup is at a gentle simmer for approximately 20 minutes. Add wild rice, cover and simmer for 45 minutes. At this time, if your grouse breast is not yet cooked this is your chance to do so while the rice is simmering in the soup.
Add cooked and shredded grouse breast, salt and pepper to soup once the wild rice is cooked through and cook for an additional 10 minutes. Remove from heat.
Serve with a slice of fresh sourdough bread or tea biscuit for a delicious lunch!