If you are planning to head out ice fishing for the day, a person wants to have a healthy supply of snacks and food – after all, nobody wants to cut the day short just because they, or someone in the fishing group, is hungry. Hotdogs or smokies roasted over the fire is a good, old-fashioned standby, but with a little bit of preparation beforehand, you can reheat some other meals over the fire to spice up your ice lunch repertoire.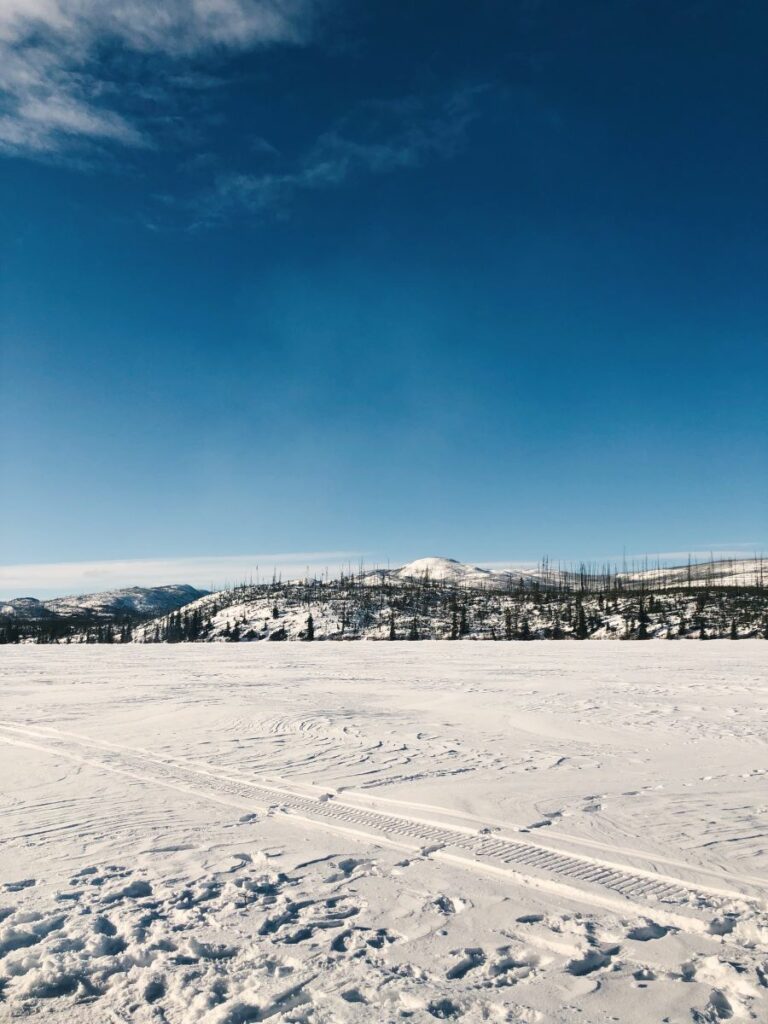 How To Prepare Meals Before Heading Out
Some of the easiest meals to reheat over the fire while out fishing are leftovers from dinners prior – think chilli, stew, lasagna, spaghetti or even twice baked potatoes. Package these up in aluminum containers or wrap in aluminum foil. Keep in mind that deeper dishes take longer to heat through.
If you don't have leftovers but are still looking for something different, make up some nachos up beforehand – the cheese doesn't take long to melt – or reheat some storebought cheesy buns/pizza buns. Things don't always need to be homemade… convenience food can be just that!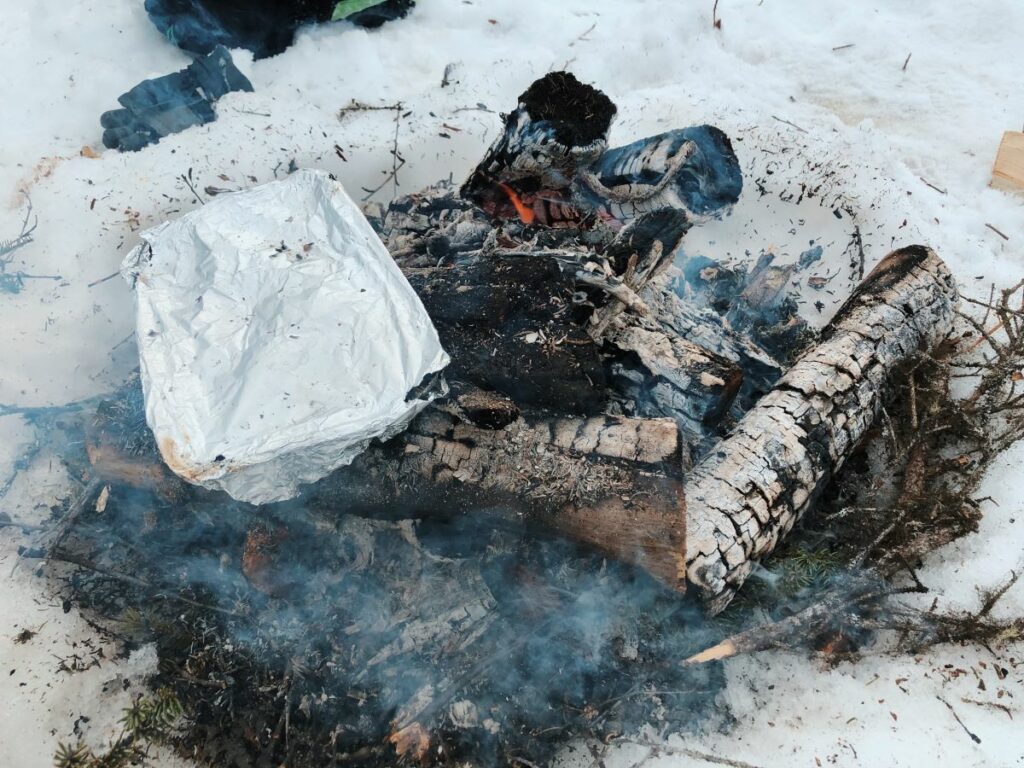 Tips For Cooking Over Campfire Coals
The secret to having campfire meals warmed thoroughly, and not scorched and burnt to the bottom of the foil, is to get a good bed of coals stocked up before trying to cook. A big, roaring fire is not your friend when it comes to cooking. As mentioned previously, deeper dishes take longer to reheat through, so it is wise to opt for shallower aluminum foil containers to make it easier. Start heating your meal up at least an hour before you intend to eat, which gives the meal plenty of time to warm up before you have a gang of hungry people chomping at the bit to eat. Remember to have something to retrieve your meal from the fire, as the foil will be hot – thick leather gloves or a set of pliers or tongs works great.
Campfire cooking doesn't have to be complicated; having a warm, filling meal helps you make the most out of a day on the ice, so you can hopefully catch more fish.