Now 25% sold! Help the Cariboo Sportsmen Association rebuild their rifle range. Buy a raffle ticket and you could win one of the great prizes below: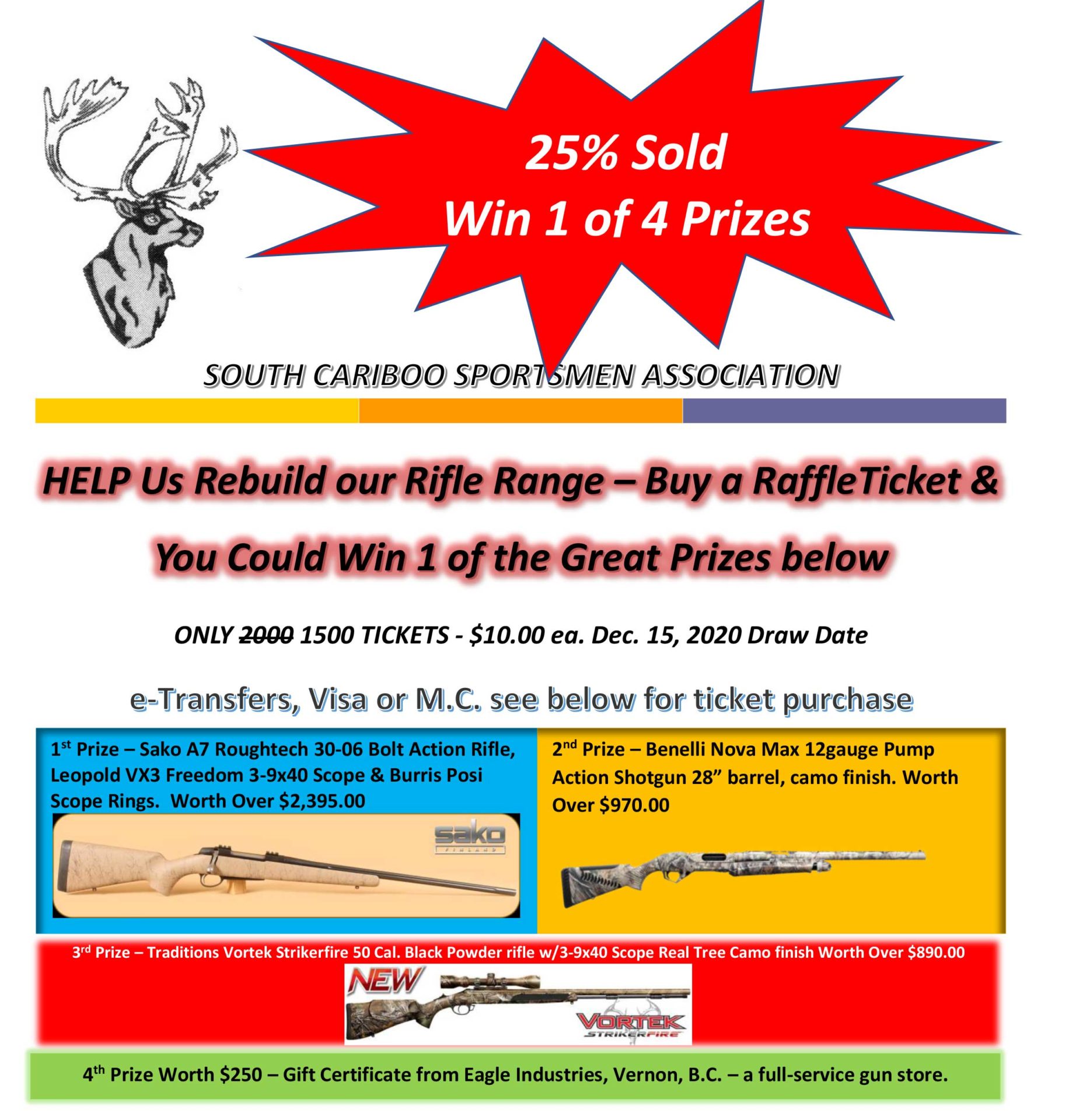 ONLY 1,500 TICKETS LEFT at $10.00 each.
Draw Date: Dec. 15, 2020
e-Transfer to: southcariboosportsmen@gmail.com
Password: cariboo
To Purchase with Visa or MC send email to above with your phone number.
How-To Send an e-Transfer
Log into your online or mobile banking app and select the account.
Add our email address (southcariboosportsmen@gmail.com).
Enter the amount and and use security question (cariboo). Hit send and you're done.
*Ticket purchasers must have current PAL, prizes cannot be assigned.
South Cariboo Sportsmen Association
PO Box 341
Ashcroft BC
V0K 1A0
Non-Profit Society No: S0020560