Black bear harvest in British Columbia's Omineca has doubled over the last 10 years, from 400 bears to 800 bears taken. The rest of BC has seen a harvest increase from 3,000 to 4,500 per year in the previous 10 years. A two-bear limit and liberal spring and fall open seasons make hunting the boreal forest in this part of BC a tremendous opportunity, while at the same time it's a challenging hunt.
BC's Omineca region incorporates Robson, in the south part of the region, all the way up to north of Mackenzie, including Prince George, Vanderhoof and Fort St. James. It's also generally known as northcentral BC.
Here is the link to the map of the area: https://www2.gov.bc.ca/gov/content/environment/natural-resource-stewardship/cumulative-effects-framework/regional-assessments/omineca.
In the September/October 2021 issue of BC Outdoors, author Brian Harris wrote about hunting predators in the Omineca region in his Hunting Forecast article: "There are lots of black bears here; in fact, this is the most productive region in the province for bear hunters. Even so, there is room for more hunter participation, so 'get two tags' is the advice. The area between Prince George and Vanderhoof is consistently productive, but bears are harvested from pretty much every WMU in the region."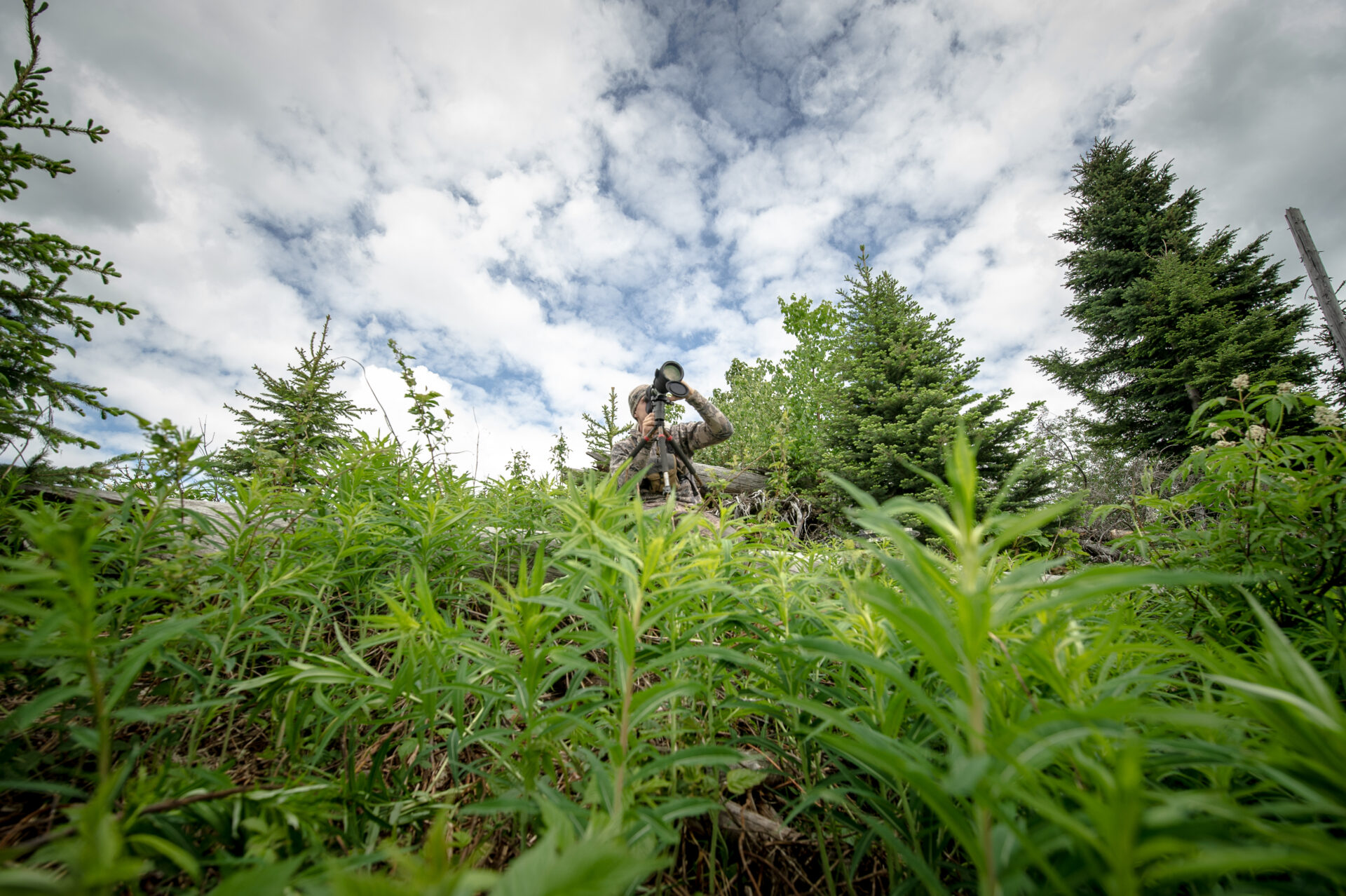 Garth Mowat's job as the provincial large carnivore specialist with the wildlife and habitat branch of the Ministry of Forests, Lands, Natural Resource Operations & Rural Development is to oversee black bear populations in the province. He said, "Black bears are managed very gently. And the first indication is just how long the seasons are. We have a long spring hunting season for black bears, we have a long fall hunting season for black bears, and it virtually hasn't changed in 40 years. It's one of the species for which we have a large amount of opportunity presented to hunters, and a very little change in it. And we really don't think that hunting has much limiting effect on the population size of black bears, and that's why we have this huge opportunity, in terms of hunter opportunity, because we just don't have a lot of hunters in the province."
Mowat goes on to say, "I would also point out that the number of black bears being hunted has increased in the last few years, which would have been hard to predict 15 years ago, frankly, because the number of bears being killed was going down for a long time. Bear was not a preferred meat. I think the hunting community themselves is partly to thank that, we are having more black bears hunted because they're training people to be a little more tolerant of game meats and how to use them, right down to interacting with chefs and cooks how to make sausages. The trend I would say in British Columbia is there's a general increase in the number of black bears killed across the province. Omineca doesn't have a [harvest target] goal like some of the states might have where they have very targeted numbers of animals that you feel are sustainable or you're able to kill sustainably. We have not looked at black bear hunting at that level. We've predicted how many black bears we feel there might be in the province, and it's between 100,000 and 200,000. And we don't feel that our hunt can be very limiting to it. So, we're the black bear hunt in British Columbia. It is managed more around hunter opportunity."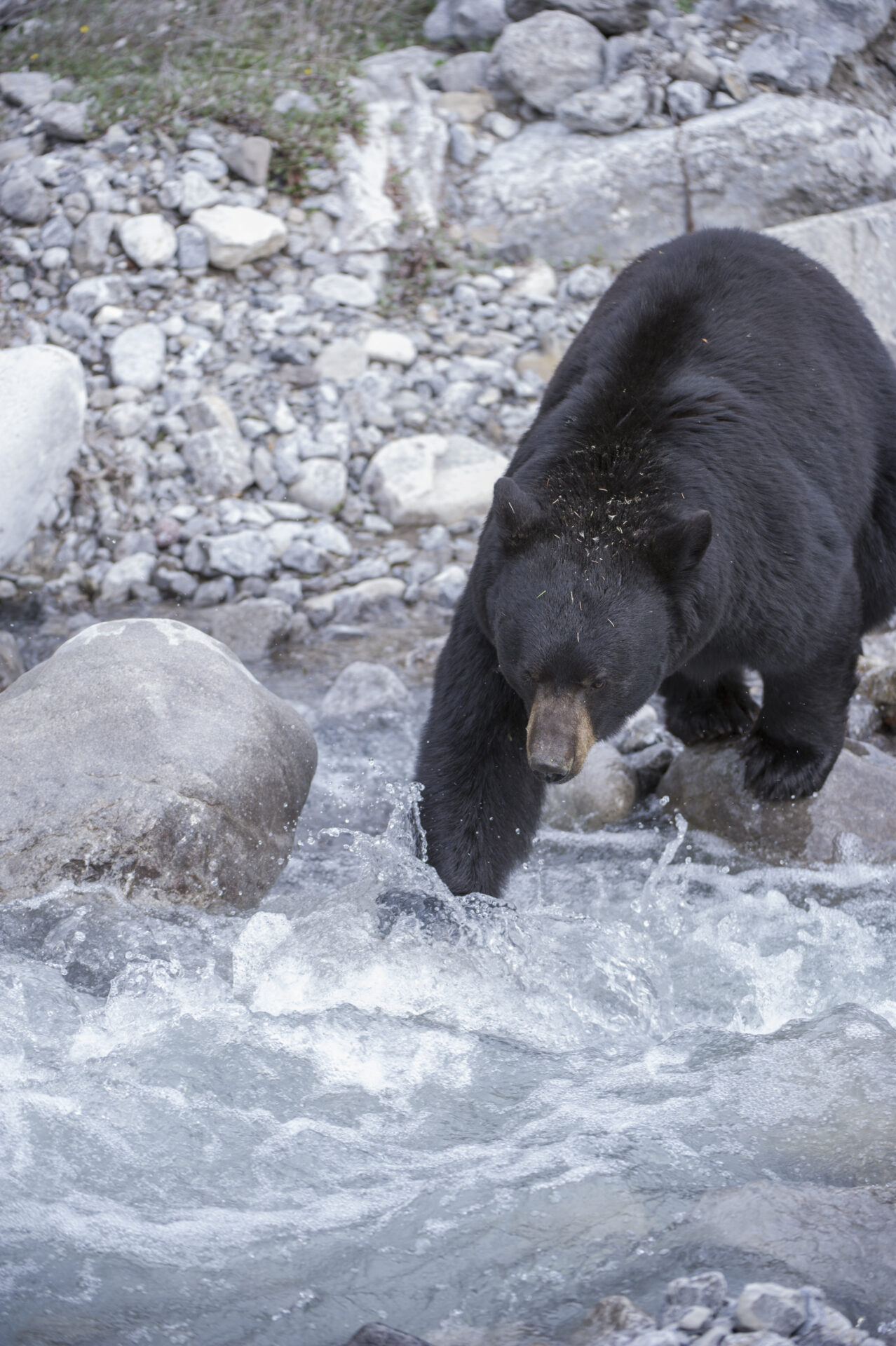 Spot and stalk is the way to hunt bears in the Omineca. Frank Badey, of Omineca Guide & Outfitters, sees hunters from the Pacific Northwest and some Europeans joining his crew for hunts.
Badey said, "Because we don't bait bears in British Columbia, as an outfitter, we're spending more money and time traveling and covering ground. This means we're going out into areas that we've known over the years to hold bears for that time of year. We find the food the bears are looking for and just go there and work the area. The way we do it is to drive to an area and then walk, stopping to glass bigger areas. If you see something, stalk up on it from a distance or see what you come across as you're walking. Down in our area, it's thick bush, and our only real chance to hunt bears is on old logging access roads and old logging cuts – that's the kind of areas we're stalking and spotting.
"Northcentral BC used to be an ocean of trees – mostly kind of sub-alpine. Before access from railroads and then human activities of homesteading and eventually logging, there were probably fewer bears and moose in our area. The population of moose and bears, and many other animals like deer, seem to have been going up here. When I was a kid, you never used to see deer around here, and now you see them all over the place. It's human activity that's created habitats for all that game that is now quite important to the hunters and outfitters in BC."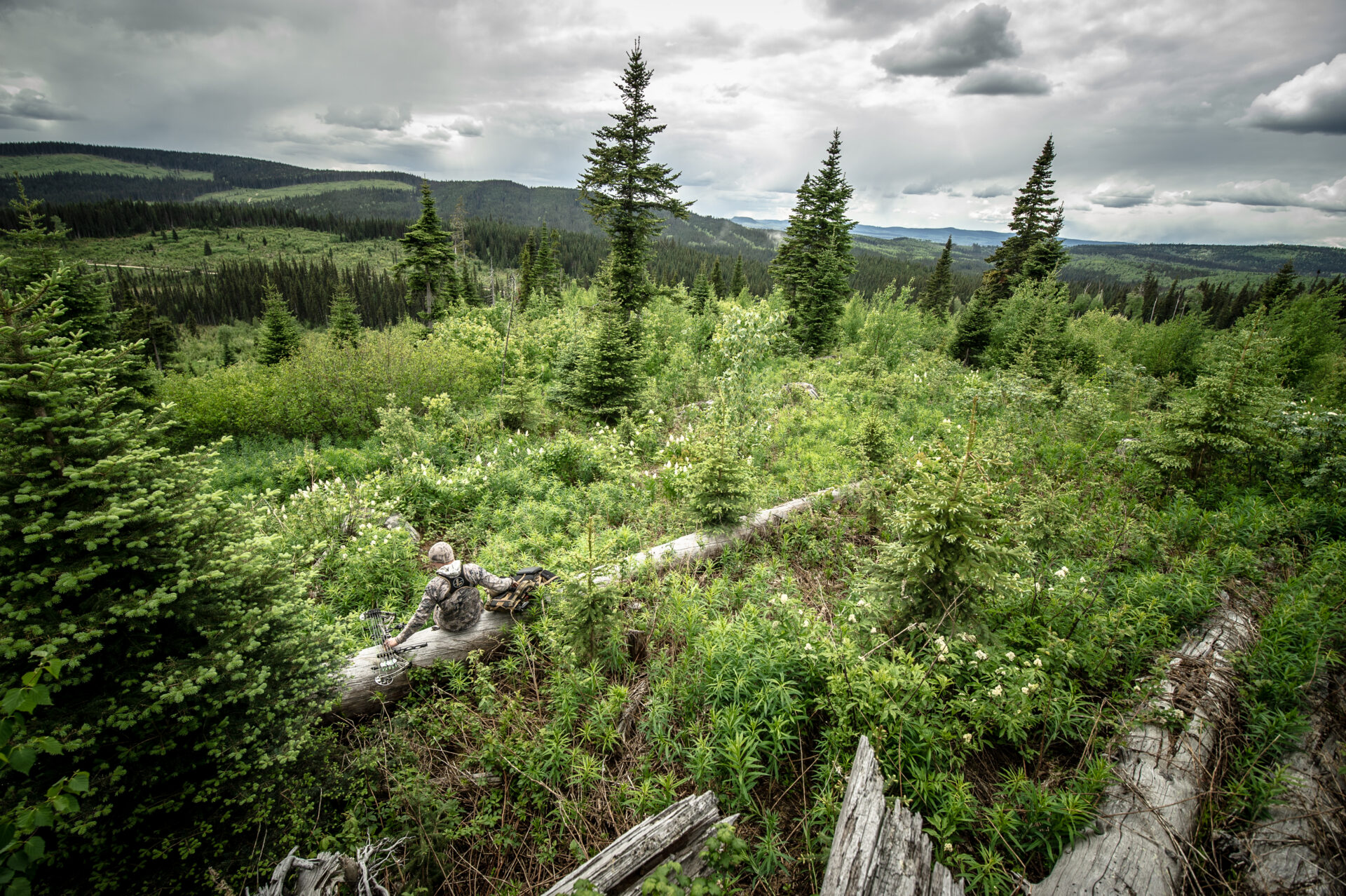 Mowat has this advice for bear hunters: "Bears don't eat trees, nor much that grows on trees. So, if you're hunting in the spring, find those early green-up areas. This is a way for hunters to narrow the landscape down. I know many black bear hunters prefer to hunt them in the spring because they get to hunt in a different season than they do when they're hunting for other animals. And they're watching the landscape green-up and paying attention to the landscape out there. And it's a very intriguing way to hunt.
"Black bears and grizzly bears move up and down pipelines first thing in the spring, foraging on things like emerging dandelions and grasses. There are places like that in the boreal forest that are harder to find. In the fall, cut blocks are the number one used site because there is vegetation there, such as mature dandelions and mature forbs and flower species that they eat. But they're also switched on to berries. The first berry they tend to harvest is twin berry up there. In that Omineca environment, it's two little black berries joining the bottom ends or opening away from each other, they're very common up there. And they start eating those in July and then move on to huckleberries and some blueberries.
"In the fall, black bears are focused on getting fat. They either want to find fat and eat fat, or they want to find sugar and make fat out of that. Bears are very good at picking out the sweetest berries. They go for those berries that have the highest sugar level."
Hunters who pay attention to food sources and bear sign are rewarded with opportunities to take a bear.
Badey said, "As guides, our first responsibility is going out hunting every day and trying and find a bear, then it's making sure everybody makes it back to camp safe every day. When a hunter does find a bear, and they're lucky enough to kill one and get it on the ground, our job is to get the animal back to camp. Once it's in camp, whether it's a moose or bear, the hunters' responsibility is to care of the game, the trophy and the meat. It's the hunters' responsibility from then on. Generally, most of the hunters we have are from the northwestern states, Oregon, Washington, California. Typically, they drive up here. Pretty well every hunter we've had in the last few years wants to get a trophy bear."
British Columbia, unlike some jurisdictions, requires the harvest and utilization of bear meat. Safe meat care, storage and transport are critical focuses for outfitters and their guests.
"The camp has generator-run freezers to freeze meat if the people are staying for a little bit longer. And we can freeze parts of it, or hunters bring their coolers and dry ice and take it home that way. Sometimes European hunters or hunters from Mexico or places where it's not possible to take the meat, we divide it between ourselves, the guides, and us as the outfitter or pass it along to friends or our Native friends," said Badey.
"People, in general, are being more discerning about the food they're eating," said Mowat. "And I have to say in closing, some of the best sausages that I've ever had has been black bear sausage."
Grandma used to say the proof is in the pudding. I say the proof is in the (black bear) sausage. Happy hunting, Omineca!