As someone who is afflicted with the condition of getting "hangry," if I don't eat on a regular basis, I've learned to keep snacks stashed everywhere – the truck, the boat, my backpack, my boyfriend's backpack… I've learned to keep the unreasonable grumpiness at bay by having quick snacks available everywhere. However, sometimes a girl wants something a little bit more than prepackaged snacks to grab in the morning. That's where these muffins come into play.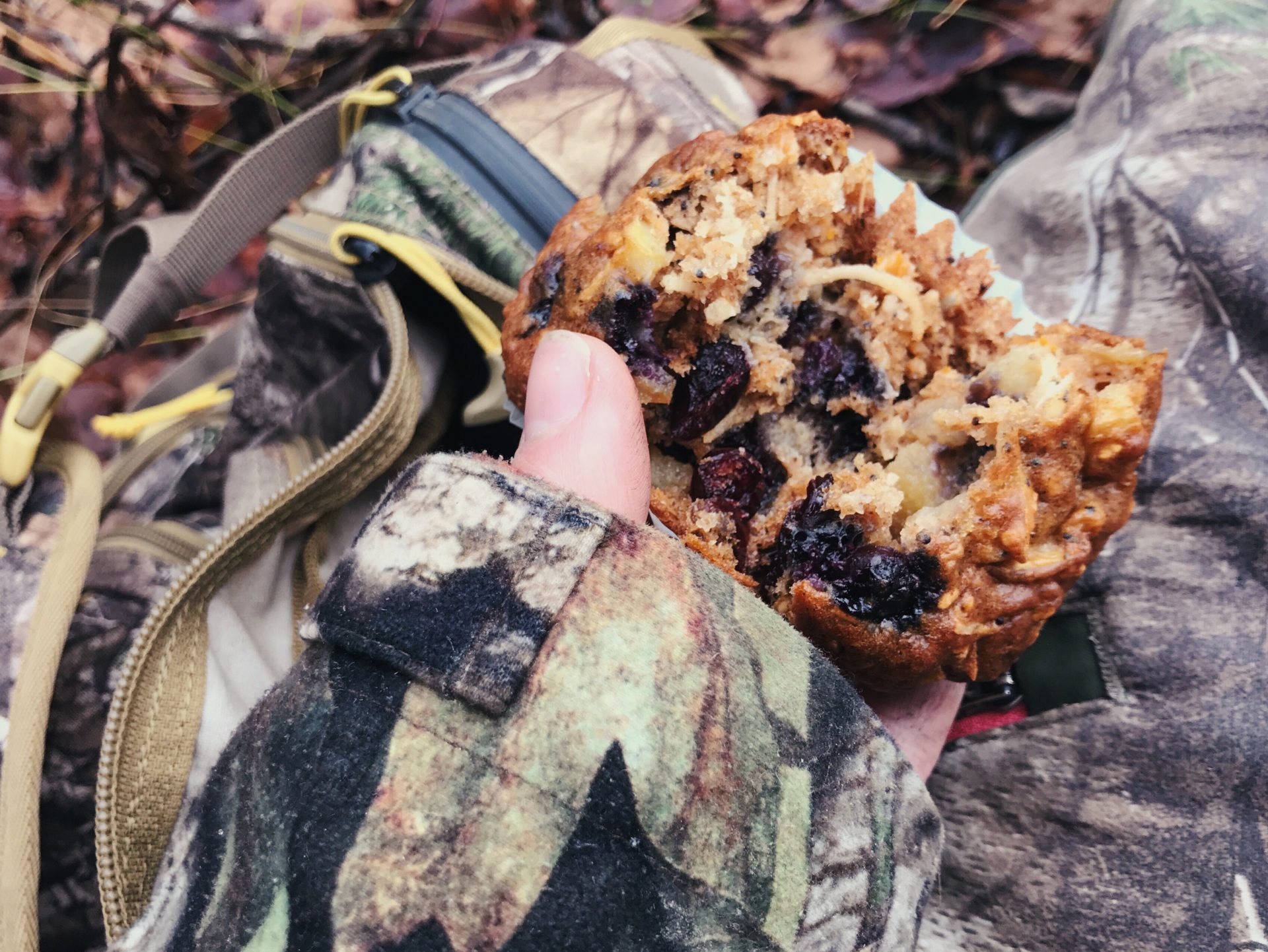 These tasty muffins are the perfect snack to throw in your backpack before heading out for the day. Filled with fruit, berries, seeds, and vegetables, these muffins will fill you up without taking up much space in your bag. The recipe is easy to tweak to your individual taste, and makes 16 muffins. These freeze well.
Ingredients
3 carrots, shredded
2 apples, finely diced
1/4 cup vegetable oil
1/4 cup Greek yogurt
2 eggs
1/2 cup apple juice
1 cup dark berries (saskatoons, huckleberries, blueberries, etc.)
1 cup flour
1 1/2 tsp baking soda
1/2 cup brown sugar
1/2 cup rolled oats
1/2 cup shredded coconut
1/2 cup dried cranberries
1/2 cup pumpkin seeds
1 tbsp poppy seeds
1/2 tbsp all spice
1 tsp cinnamon
1/2 tsp ginger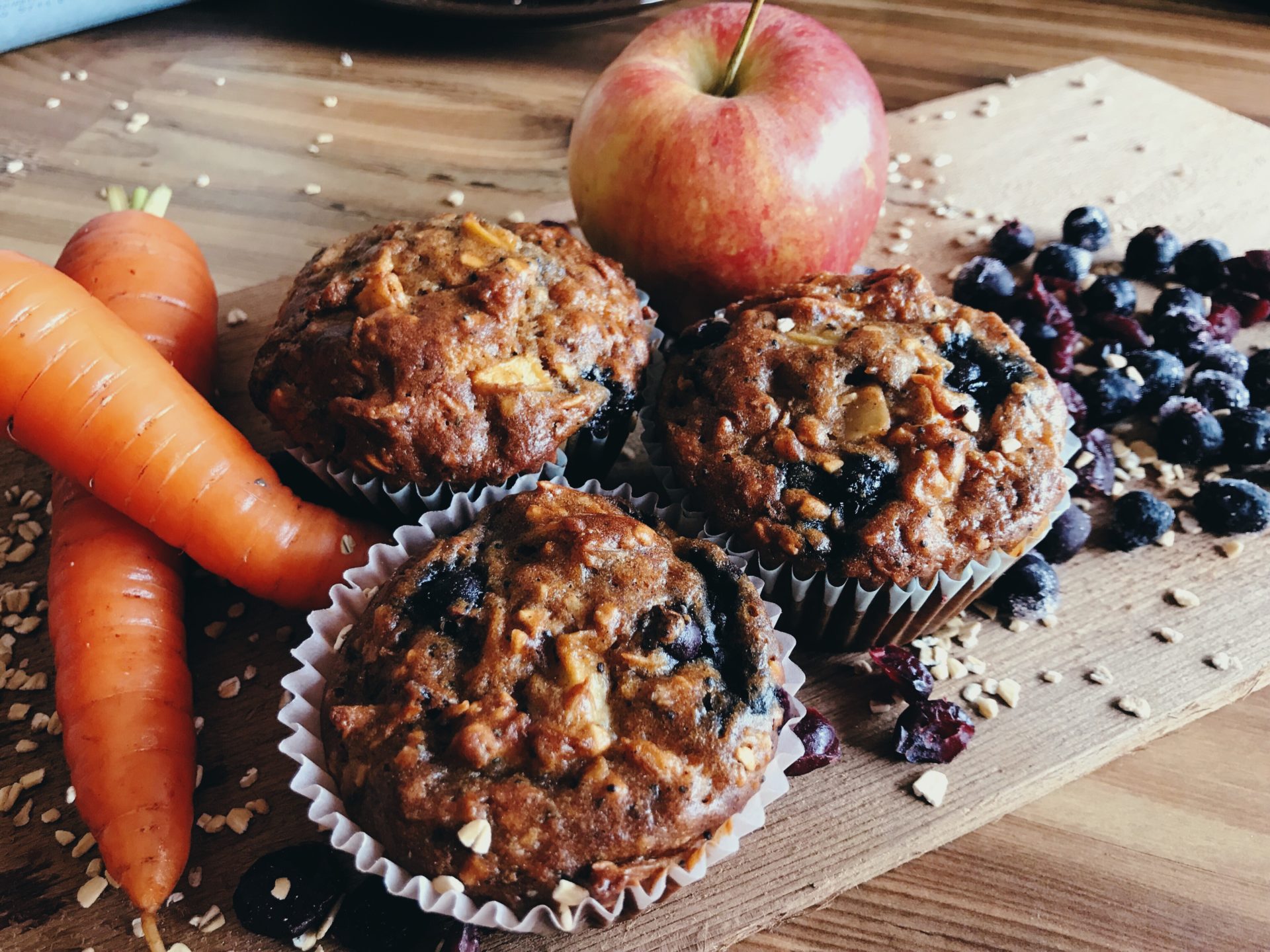 Method
Preheat oven to 375 degrees Fahrenheit. Grease 18 muffin cups.
In a large mixing bowl, combine carrots, apples, vegetable oil, yogurt, eggs, apple juice and saskatoons. In a separate bowl, mix flour and baking soda together. Add brown sugar, rolled oats, coconut, dried cranberries, pumpkin seeds, poppy seeds, all spice, cinnamon and ginger to the flour mixture and stir.
Add the wet mixture to the flour mixture, and fold just until mixed. Scoop batter into greased muffin cups.
Bake in preheated oven until the edges are browned and a toothpick inserted into the middle comes out clean, around 25 minutes. Cool in pan for 10 minutes before transferring to a wire rack.
*Note: I would avoid using paper wrappers instead of greasing the muffin cups. The paper wrappers tend to stick to the muffins and you end up leaving part of the muffin on the wrapper. If you need to put a muffin tray into the oven that isn't completely full, simply fill the empty spots with some water before baking.