We were lucky enough to be gifted some cougar meat from some close friends of ours, and I have been incredibly excited to try out some recipes with it. Having tried cougar meat at a wild game banquet several years ago at our local rod and gun club, I knew that I liked the taste of cougar – to me, it is most comparable to pork, or maybe even dark poultry meat.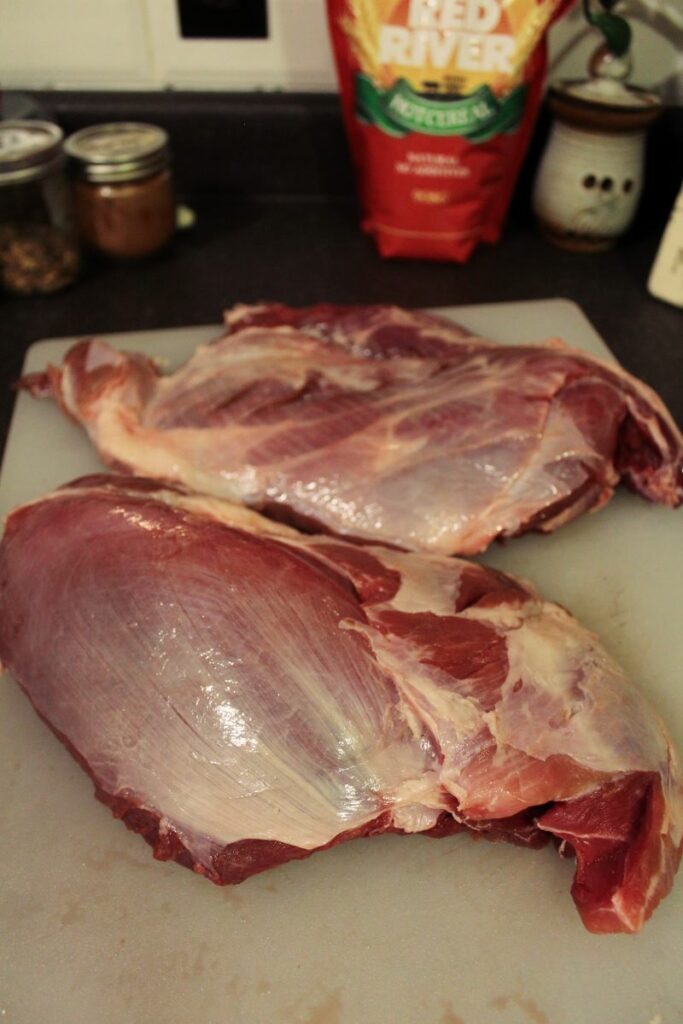 Ever since we had the cougar meat in our freezer, I have been itching to try out my favourite pork recipe, but with cougar! Cougar roast, wrapped in bacon and cooked over a bed of sliced apples, onions and fresh sage. It is as delicious as it sounds.
Consuming cougar meat can cause trichinosis in humans if not handled properly, but this can be prevented by freezing the meat for at least a month before using it and cooking to a minimum temperature of 165 degrees Fahrenheit. It is worth purchasing a meat thermometer to have on hand for this.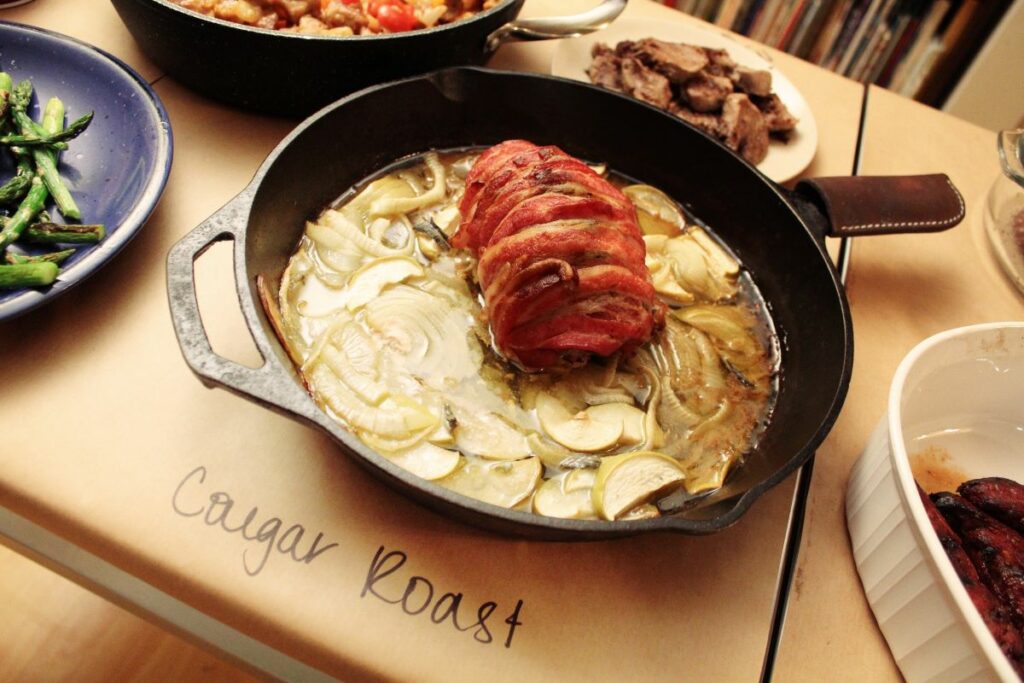 Ingredients
Cougar roast
Granny smith apples, sliced
Medium onions, sliced
Bundle of fresh sage, roughly chopped
Butter
Salt and pepper, to taste
How To Cook A Cougar Roast
The night before cooking, place the roast in a saltwater brine in the fridge to help it retain moisture when cooking. When ready to cook, season roast with fresh sage, salt and pepper. Wrap in bacon. Layer sliced onion and apples into a cast iron pan. Place around one-quarter cup cubed butter into pan and put cougar roast on top of it all.
Cook in an oven at 350 degrees Fahrenheit until a minimum internal temperature of 165 degrees Fahrenheit is reached. The bacon will impart a slight pink colour to the roast, so I would highly suggest getting a meat thermometer to ensure a safe temperature has been reached, as it can be tough to judge visually.
Spice things up: if you want to add a bit of smoky flavour to the cougar roast, place it (without any bacon wrapping it) into a smoker for a couple hours at a 160 degrees Fahrenheit before finishing in the oven.