Learning to butcher our own wild game has been a skill I've been practicing over the last decade. It started off with just observing, taking part in the wrapping and labelling of the deer my boyfriend had hunted. We stuck to deer (mostly because that's all we were successful in hunting) because we had a pretty limited setup for butchering – a fold-out table, a couple Tupperware bowls and a big roll of butcher wrap that we would fight to keep from rolling all over the place due to the size.
Over the years, we have slowly added to our setup. We can now handle the day-long process of butchering an entire moose, which was something we swore we would never do until we were no longer just "making do." While we don't have a permanent location set up just yet, in about 15 minutes our dining room can be transformed into a comfortable, makeshift butcher shop. What follows is a breakdown of some of the items we have bought to make at-home butchering a breeze.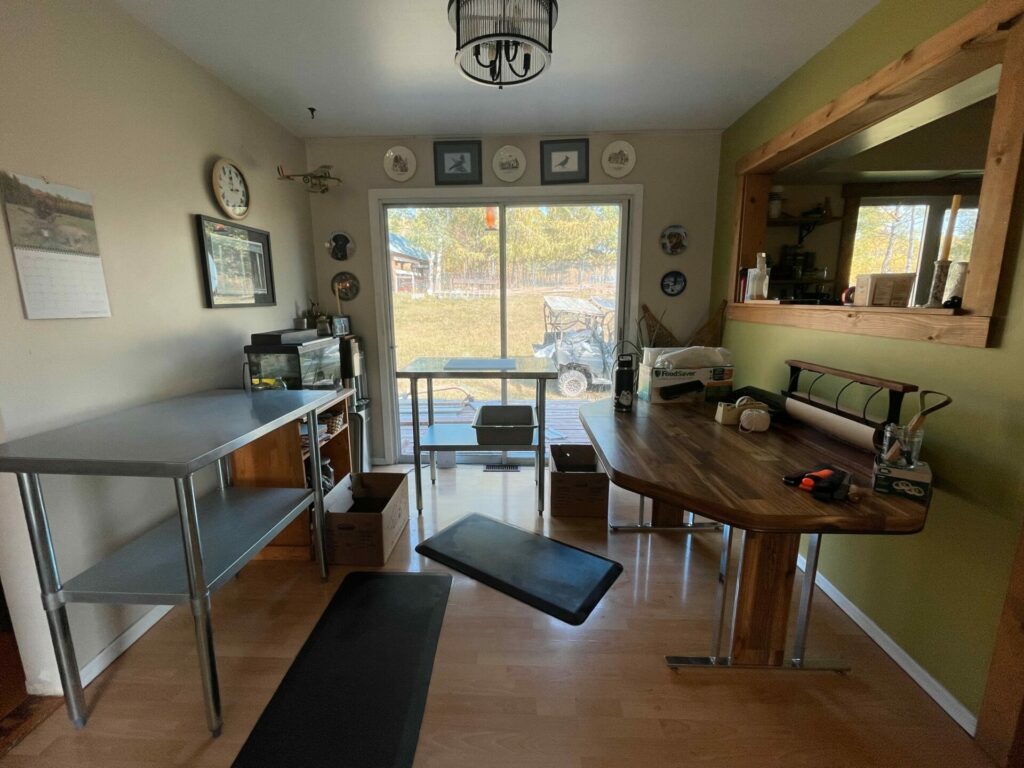 From An Ergonomic Perspective
While thinking about ergonomics is certainly not something 19-year-old me would have been concerned about, it's at the top of my priority list as a much-wiser 29-year-old. The newest purchase was a couple of anti-fatigue mats. The ones we got are just cheap kitchen ones (we waited for them to go on sale), but they make a huge difference when standing for eight to 10 hours. The best purchase we have made, without a doubt, is two counter-height stainless steel tables. The tables are small enough that it is easy to move them from the basement to the upstairs of our house, but large enough that there is plenty of room to work with primal cuts. The bonus shelf underneath the table is a great place to set the meat lugs so they are conveniently located, but out of the way.
From An Efficiency Perspective
Speaking of meat lugs, the addition of six meat lugs (four shallow and two deep) has been a complete game changer in our at-home butchering setup. This allows us to keep the different cuts of meat organized prior to getting around to the wrapping part of the day – which is particularly nice when it's just two people working together. The filled lugs stack nicely into our "beer" fridge until we are ready to wrap.
Other additions we have purchased to help increase our efficiency is a butcher paper holder/dispenser (no more fighting to cut the large roll with a pair of scissors) and a freezer tape dispenser (easy to manage with one hand, and no more sticking little pieces of tape all along the edge of a table).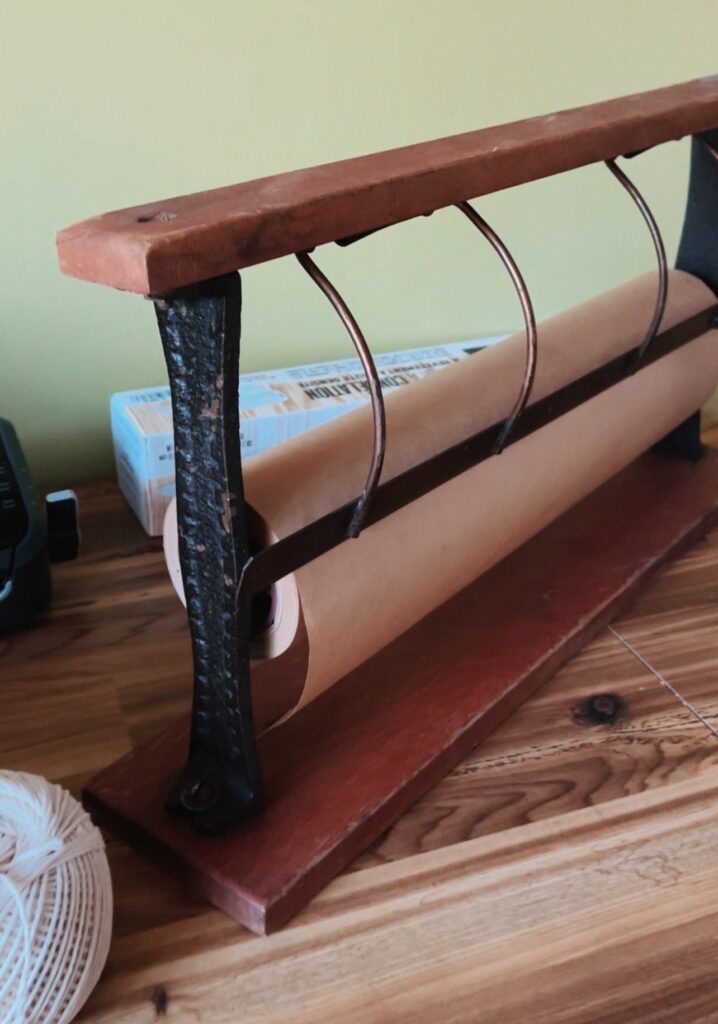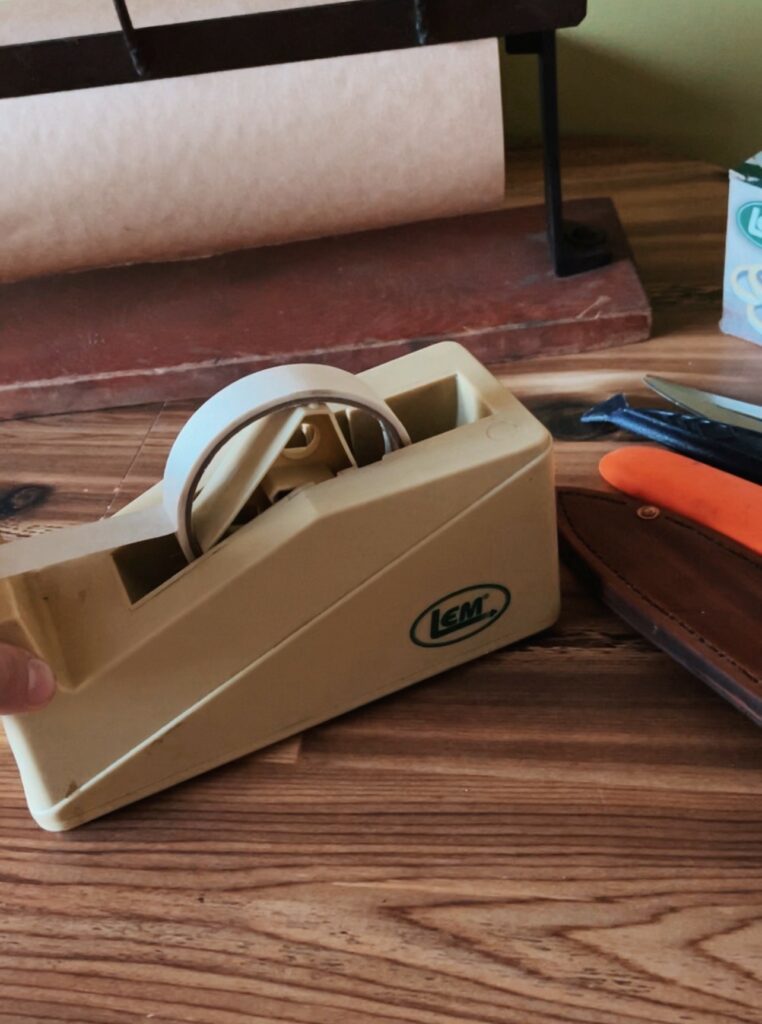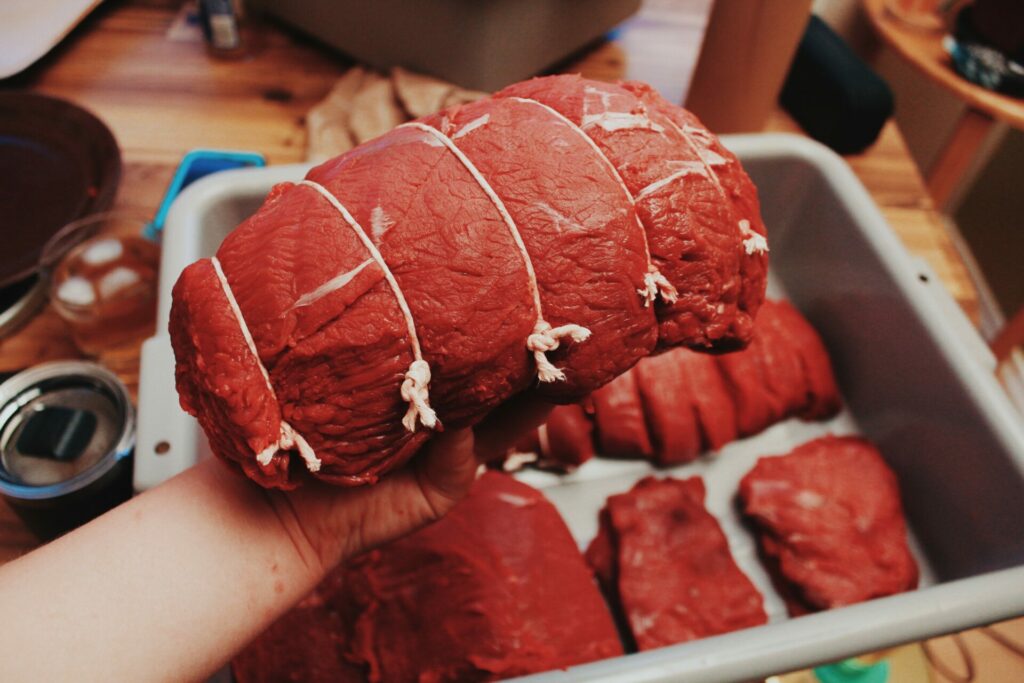 Eventually, we will be set up adjacent to our little meat cooler we built so that we are no longer shuffling our supplies all around the house – but until then, these little additions have made a huge difference in our willingness to take on the task of cutting our own meat.